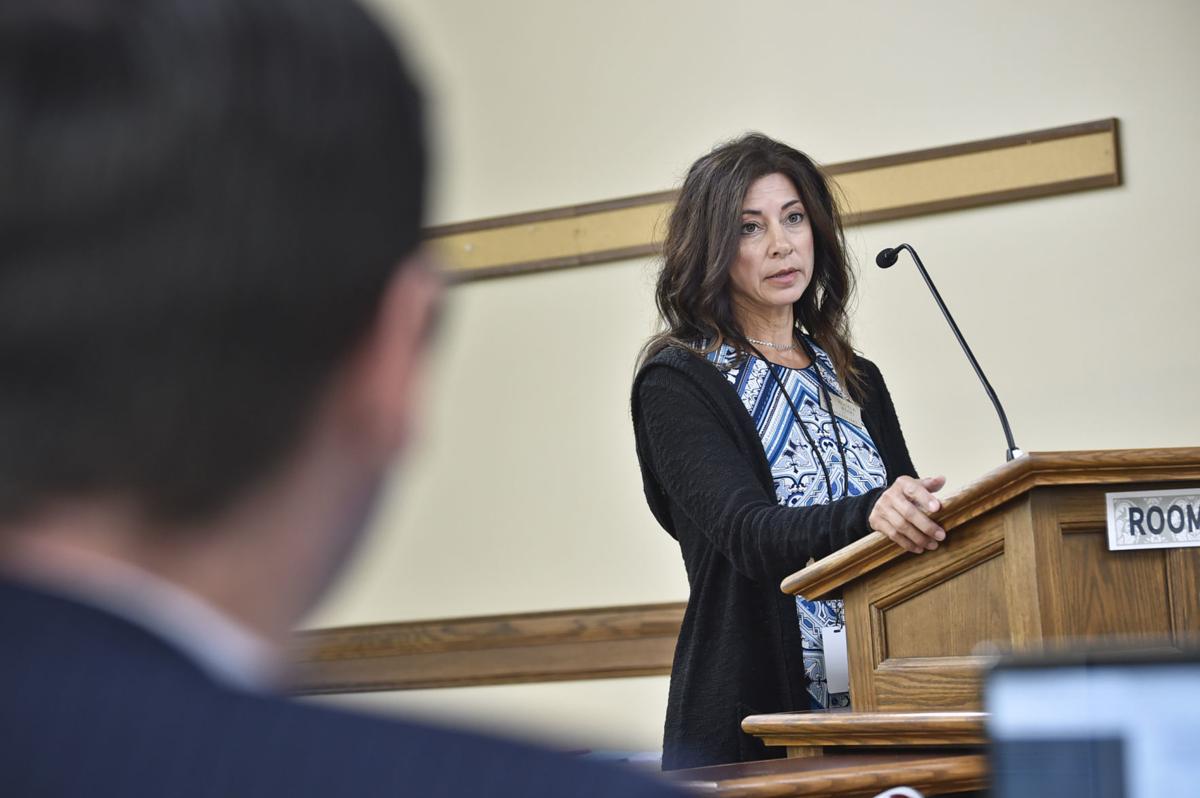 Montana officials say the state won't offer sports betting until the end of the year, and possibly longer.
Montana Lottery Director Angela Wong told an interim legislative committee Tuesday that the timing depends on when the new regulations are finalized. They are being drafted and must go through a public comment period.
This spring, Montana became the seventh state to legalize gambling on sports after the U.S. Supreme Court ruled last year that states could allow it.
The sponsor of the Montana bill, Democratic Rep. Ryan Lynch of Butte, previously said the goal was to allow people to place bets by the start of NFL football season this week.
Wong says "it's quite a task to implement" sports betting and lottery officials never said they'd be ready by then. 
At a hearing of the State Administrative and Veterans Affairs interim committee Tuesday, several Republican lawmakers raised concerns they have with how the Lottery plans to implement sports betting — through its existing contract with a company called Intralot.
The Lottery last went out for bids on its gaming contract in 2014 and began a seven-year agreement with Intralot in 2016, before sports betting was legal in the state.
Wong, however, said the contract allowed for the future possibility of additional games and gambling, including sports betting.
"The way that the contract is written provides room if there are legislative changes during the time of the contract," Wong said.
A fiscal note attached to the bill that created sports betting estimates the contract would be worth between $4.5 million to $6.1 million.
Rep. Forrest Mandeville, R-Columbus, disagreed with the idea that the state would not open up a new process for other companies to bid on running sports betting in Montana and questioned why the Lottery contract would allow for something that wasn't legal at the time it was signed.
Sen. Dee Brown, R-Hungry Horse, tried to bring a committee vote to force the Lottery to open up a process for other companies to bid on the contract, but it was not procedurally possible.
"I think that we need to make a statement, and the statement being that we're working in a new field, we expect the taxpayer and the people to get a sharp pencil out and we have a new (request for proposals)," Brown said. 
Wong told lawmakers that the Lottery does not enter into new contracts when it adds games but instead requires its vendor to be able to accommodate them.
"The current contract allows room for changes. When it comes to providing gaming services, the Lottery doesn't contract with individual providers for specific discrete services. Instead, the Lottery has one master contract that covers the whole suite of services," Wong said.
Lobbyist Ronda Wiggers, who spoke Tuesday on behalf of the Montana Coin Machine Operators Association, said that group disagreed that sports betting is allowed for under the Lottery contract. Wong, however, said a legal review found that it is.
"This is an entirely new game," Wiggers said. "(The contract) did not contemplate a whole new type of betting."
The state lottery gets its revenue from ticket sales, license fees and unclaimed prizes. The Lottery pays for its own operation costs, prizes, ticket costs and its commission, and after that remaining funds are distributed across state government.
Get Government & Politics updates in your inbox!
Stay up-to-date on the latest in local and national government and political topics with our newsletter.