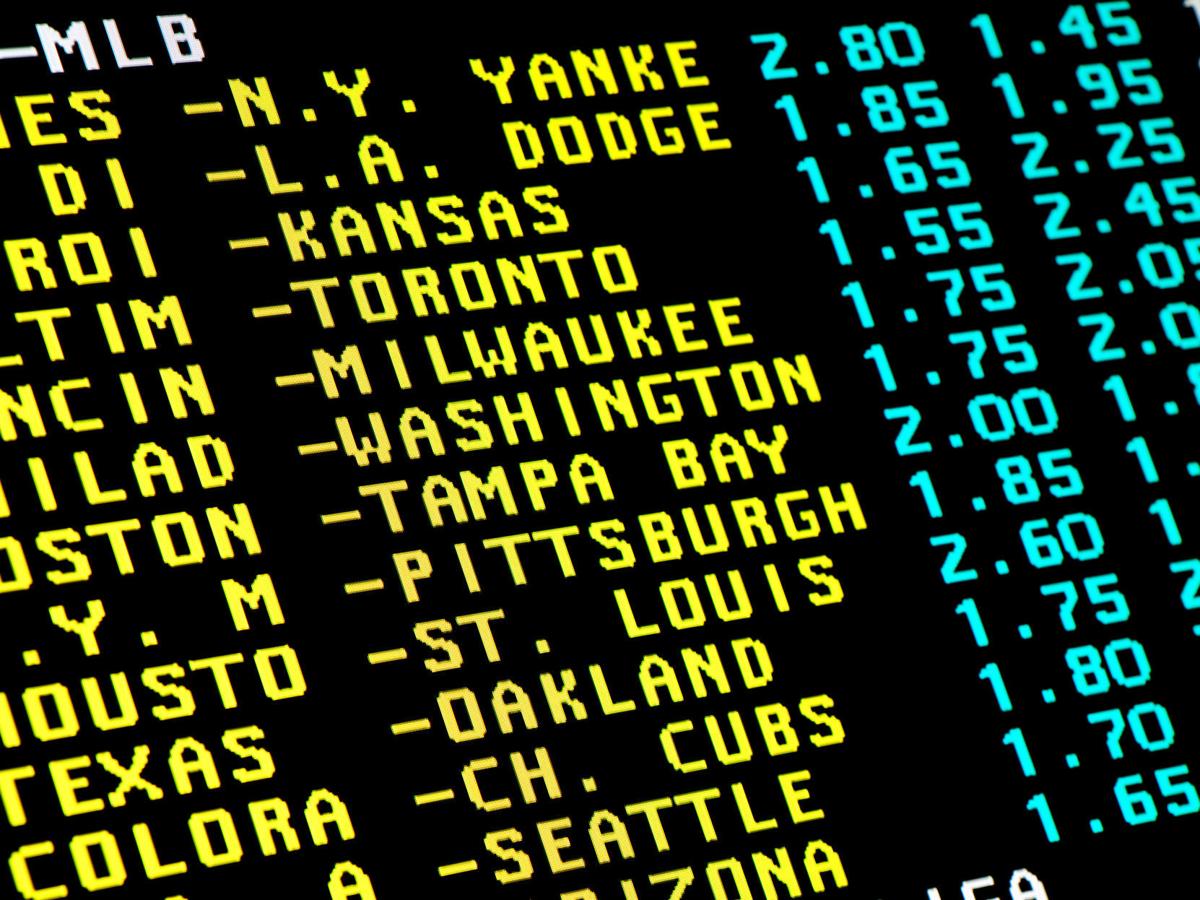 The proposed rules were released at the end of September and a public hearing is scheduled for Oct. 28 at 10 a.m. at the Montana Lottery headquarters, 2525 N. Montana Ave. The comment period for the rules ends Nov. 4.
"We anticipate being ready for an end-of-the-year launch, but the public comment piece is a very important piece of it and we will follow that," said Jennifer McKee, a spokesperson for the Lottery.
Under the proposed rules, bettors can place wagers on college and professional sporting events. The Lottery will offer a mobile phone app where people can look at lines and upcoming events to plan their bets, but wagers can only be made when a person is physically inside a licensed retail location. Beacons in sports gaming terminals will recognize when cellphones are in the location and then allow people to then make bets on their mobile device.
Bets can also be made at terminals for people who do not want to use the app.
"The lottery has taken this approach because by limiting eligibility to locations that possess the appropriate alcoholic beverage license for certain gambling activities, the lottery will ensure a sufficient number of locations to offer sports wagering and help limit any adverse impacts of an overabundance of population," the proposed rule explains.
Because alcoholic beverage licenses are distributed based on population, the Lottery says linking sports wagering to that requirement makes sure the betting's distribution will be similarly balanced. 
McKee emphasized the Lottery wants feedback on the proposal.
"These are draft rules and we want to hear from the public their thoughts on this," McKee said. "It is just a draft."
The proposed rule also set up a self-exclusion process, which is a tool for people who should not be wagering on sports to block themselves from doing so. That could include people like athletes, coaches or sporting officials. Self-exclusion approaches have also been shown in research to help address problem gambling.
"This is a tool for anyone who should not be participating to just block themselves," McKee said. She added the Lottery has begun the process of reaching out to colleges and universities to discuss the rules and possible implications of sports wagering.
The suggested rule also includes a proposal for a 6% commission for sales agents.
Gambling operators have been sharply critical of the state's decision to have its current Lottery contractor, Intralot, administer the new sports wagering program. They argued a contract to run sports betting could be worth $4 million to $6 million, meaning it should have to go through the state procurement process.
The state and Lottery countered that sports betting was already envisioned in their contract with Intralot, signed in 2015, even though it was illegal then. That's because the contract required Intralot to be able to add new Lottery games as necessary. The new state law allowing for sports wagering classifies it as a lottery game.
Some industry groups appealed to the interim legislative committee that has oversight of the Lottery to force the agency to open up bidding on a new contract, but the committee does not have the power to do so. The likely avenue to try to require the state to solicit bids would be a lawsuit, but gaming groups said this week they've given up the fight.
"We're not going to do that. If the state wants to go forward with this contract, we have reservations. We believe that there are probably other companies that could have offered a product that Montanans may have liked better. However, we understand when the race is over and they want to go forward," said Ronda Wiggers, who lobbies on behalf of the Montana Coin Machine Operator's Association.
Glenn Oppel represents Golden Entertainment -- the largest distributed gaming operator in the U.S. -- which also runs a Montana subsidiary with 2,800 video gaming machines in eight cities. Golden opposes the state's decision to not go out to bid on a new contract, but Oppel said Wednesday he recognizes that battle is likely over.
Oppel said while the law classifies sports wagering as a lottery game, he disagrees with that definition.
"Our argument was it's not the same thing as other types of lottery games, and furthermore, you're looking at a contract that's going to be $4 million to $6 million," Oppel said.
"This is a significant change in Montana's gambling law, and the cost of that contract would suggest that it makes sense for something of that magnitude to … have a competitive bidding process."
Get Government & Politics updates in your inbox!
Stay up-to-date on the latest in local and national government and political topics with our newsletter.