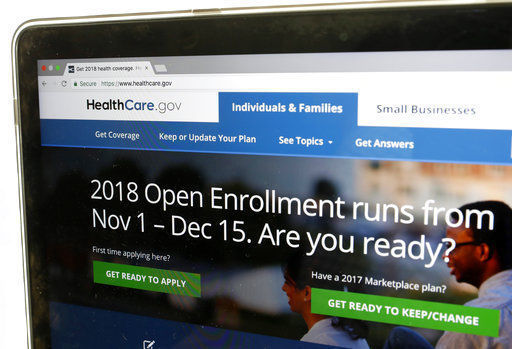 In June, all three insurance companies that sell plans on the exchange in Montana proposed premium reductions, citing the reinsurance program, with decreases ranging from 8% to 14%.
Enrollment has declined in the last few years, as the period to sign up for coverage has been cut in half, advertising money from the federal government was slashed, and the mandate individuals carry health insurance coverage became toothless.
First Choice Services is working under the name Montana Navigator, said outreach coordinator Jeremy Smith.
Their number is 406-430-0005.
In other parts of the country, the organization operates gambling addiction, substance use disorder, tobacco quit and suicide crisis telephone help lines. After seeing no one apply for Montana's grant, Smith said First Choice Services considered expanding here and using the same help-by-phone model it has elsewhere. It also applied for and got grants to provide navigator services in New Hampshire and Iowa this year.
First Choice Services had also worked under a navigator grant in West Virginia, where it saw its budget cut from $600,000 to $100,000.
"We revamped our program and based it from our home office as a social service help line," Smith said. "We really didn't miss a beat. We were still able to help just as many people as we always did."
Smith said his organization has been able to overcome not being able to sit down and meet with people in person by coaching staff to be personable and make sure they don't confuse people to think it's a sales call.
By last week, MT Navigator had only received a few dozen calls, Smith said.
"Obviously we'd like to see that number a lot higher," Smith said.
Get Government & Politics updates in your inbox!
Stay up-to-date on the latest in local and national government and political topics with our newsletter.