Without major changes, the Montana Senate on Thursday gave initial approval to the $10.3 billion state budget.
The bill now returns to the House, which can accept or reject the Senate amendments.
Changes made Thursday in the Senate include adding $290,925 in general fund money for legislative staff, adding nearly five positions in the Department of Natural Resources and Conservation to work on the Good Neighbor Authority program — which lets the federal government set up agreements with the state to do forestry management work — at a cost of $745,962 in state special revenue, and tapping $2.5 million from an existing pot of unused state special revenue for programs in the state health department.
In an earlier committee hearing, the Senate had already added $6.25 million to the education section of the budget and another $2 million for the Office of the Public Defender.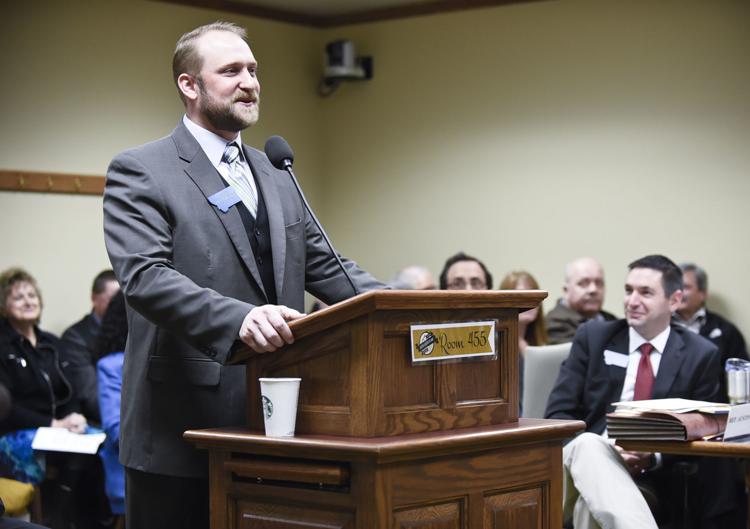 "It's a good budget. It's not a perfect budget, but it is a good budget," said Sen. Ryan Osmundson, a Republican from Buffalo who carried House Bill 2 in the Senate.
Legislators this week said the budget has moved faster and more smoothly than in sessions past. Rep. Eric Moore, a Republican from Miles City, attributed it to a lack of things to fight about.
"We're not especially rich, we're not especially broke. … We didn't have to do a lot of cutting. We didn't have a whole lot of slush we had to find room for. We didn't have a whole lot of room for tax cuts. So it was just kind of a status quo budget," Moore said.
Senate Minority Leader Jon Sesso, a Democrat from Butte, supported the budget. But he hedged his endorsement, saying he has concerns about roughly $93 million in so-called cat-and-dog appropriations bills still working their way through the Legislature.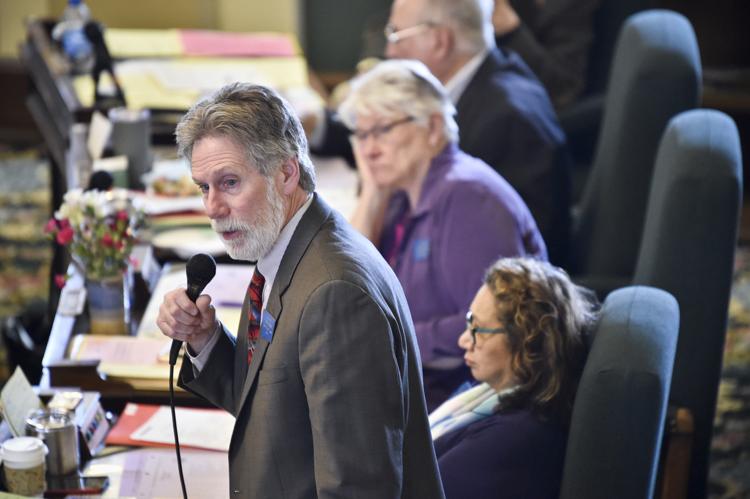 "If House Bill 2 is advanced too far ahead of (pending) legislation we may or may not pass, there's an issue there that we've got to keep our eye on," Sesso said.
One of the bigger pieces left is legislation to continue Medicaid expansion in Montana. That's estimated to cost around $12 million a year to the state. An attempt to restore funding for statewide preschool programs is also anticipated before the session ends.
Earlier this week, Bullock, a Democrat, said he is closely watching the amount of bills still in play. He said he wants to avoid a situation like 2013, where he vetoed 21 bills, some out of spending concerns.
"I really hope that the Legislature will start taking a close look at what's left on their balance sheets. I don't want to be put in a position like I have in the past of having to veto bills just because they never thought about how we would actually pay for them," Bullock said this week.
The most recent general fund forecast provided by the Legislative Fiscal Divisions predicts the state could see revenues about $37.5 million less than predicted back at the start of the session. The governor's office estimated a $60 million decrease. Revenues overall are still expected to be up from last year, but below anticipated growth. The House Taxation committee never voted this session on the Legislature's revenue estimate, however.
But another report on actual state revenues collected so far shows Montana is $39.3 million above where it was at the same point last year. The next revenue estimate will be released April 23.
At least one senator dropped a proposed amendment to restore some positions in the state health department during the floor debate Thursday because of possible lagging revenues.
"I believe we could be back in the same situation we were in two years ago, where just by the time we leave at the end of our time here we will be faced with starting out cutting automatically again — and we all know where that went two years ago and what a detriment it was to so many services around the state," said Sen. Mary McNally, a Democrat from Billings, referencing budget cuts and a special legislative session in 2017.
Rep. Nancy Ballance, a Republican from Hamilton who is the primary sponsor of the budget bill, said she doesn't share McNally's concerns and is encouraged by year-to-date revenue collections compared to the previous fiscal year.
"We don't have a revenue estimate yet, but it's looking a little better," Ballance said. "I don't see us having a money issue."