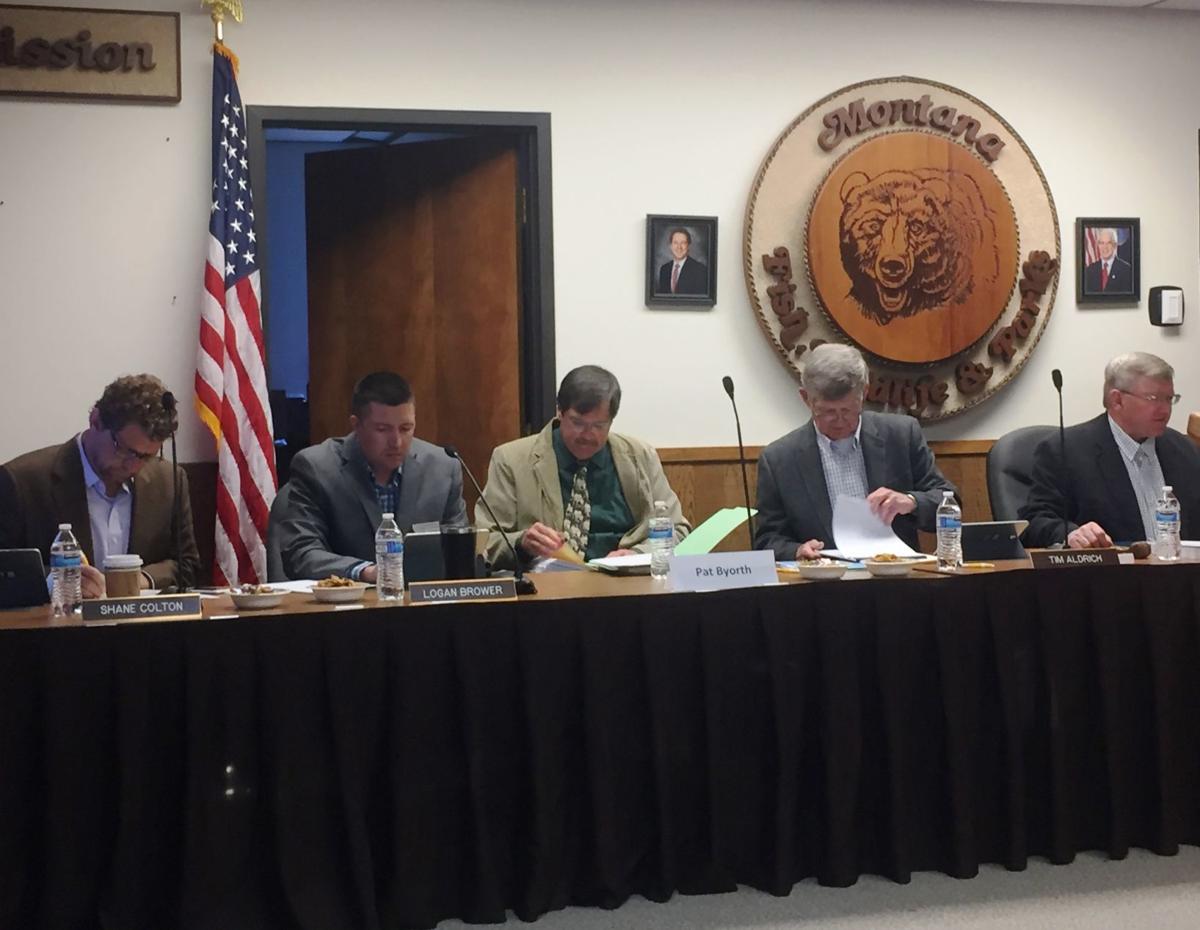 Thursday's meeting of the Montana Fish and Wildlife Commission took an unusual turn as two of the members sat on the panel as the Montana Senate was also deciding whether or not to confirm them.
A motion to blast the confirmations of Brower and Byorth was voted down.
Before that vote, Senate Majority Leader Fred Thomas, R-Stevensville, told the body that confirming them would have them serve two years into the next governor's term. Voting no would allow the next governor to make those appointments.
Sen. Jennifer Fielder, R-Thompson Falls, said the nominees came from committee with some "consternation and concern."
Fielder was critical during the committee vote of Brower for supporting mandatory trapper education.
You have free articles remaining.
Sen. Jason Ellsworth, R-Hamilton, felt Byorth could not serve effectively due to potential recusals over his affiliation with Trout Unlimited.
A separate resolution carrying commissioners Tim Aldrich and Shane Colton passed easily from both the committee and Senate Wednesday.
As the commission met Thursday, the fate of Brower and Byorth remained unclear, with Byorth joking that he could be "the shortest serving commissioner in history." They had not been confirmed or denied by Wednesday's vote and could sit until the Senate acted.
With the commission meeting moving along briskly, the Senate announced they would consider the resolution at 11 a.m. That vote created a scenario where Brower and Byorth could be voted off the commission mid-meeting.
On the Senate floor, they again saw a mix of support and opposition.
Sen. Jill Cohenour, D-East Helena, felt that both had answered questions and concerns well, and particularly that Byorth had faced some tough questioning.
The Senate then passed the confirmation on a vote of 31-19, and the commission finished the meeting with the full five commissioners.
Reporter Tom Kuglin can be reached at 447-4076 @IR_TomKuglin