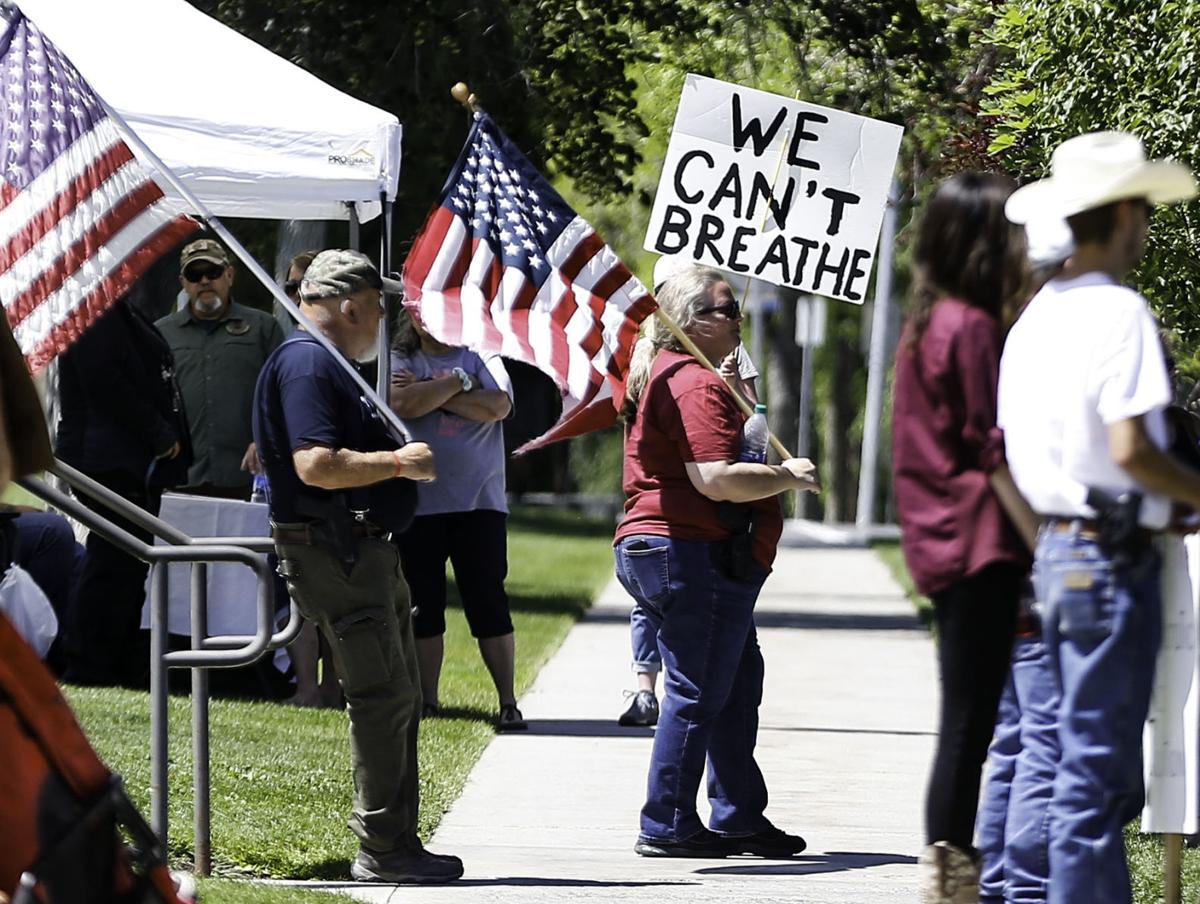 It didn't take long for Doug White to decide the state's lawsuit against his business, a gas station, convenience store and casino on Highway 35 outside Bigfork, was a political hit job.
The owner of Your Lucky Mercantile was sued in October for noncompliance with Montana's mask mandate, along with four other Flathead County businesses. Between his outspoken Republican politics, a 36-foot yacht that "probably has the largest Trump flag that you could have on it" and what he said was careful adherence to federal COVID guidelines, he didn't think the lawsuits, announced by then-Gov. Steve Bullock, a Democrat, were really about public health.
"I think you can add that up pretty quickly," White said in an interview Tuesday. "Everyone was wondering why I'm sitting there, because I'm the one that was compliant. I'm the one that's not egregious."
Over the course of the past year, many business owners across the state have taken a similar politically-charged view of enforcement actions by state and local health officials, intended to slow the spread of a pandemic that has killed more than 1,300 Montanans and sickened nearly 10% of the state's population.
Bullock stated at the time that the lawsuits were a result of "egregious" violations demonstrated by multiple citizen complaints and repeated inspections, as well as the local health department's failure to enforce the mask mandate.
Still, by the time the Legislature convened in January, with a Republican-dominated House and Senate and the first GOP governor in 16 years, one of its top priorities was to limit the power of local and state officials to alter the lives of their constituents in the name of public health.
"I think there was enough concern by enough Montanans that some sort of legislation was inevitably going to come out of the Legislature," said Rep. David Bedey, a Hamilton Republican sponsoring one of three competing bills to limit the power of local health officials.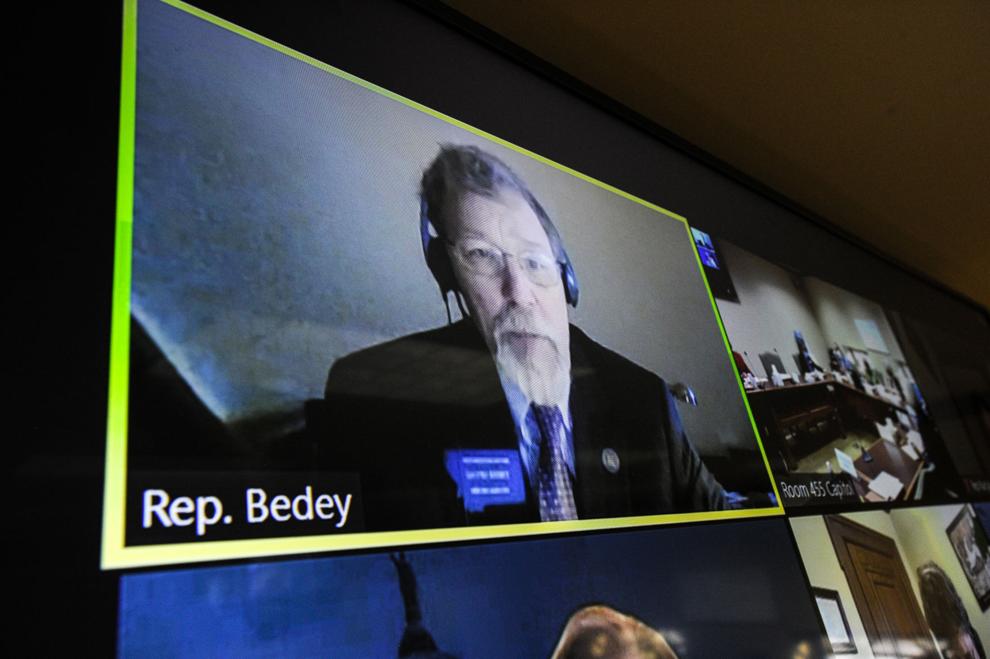 But physicians' groups, local health officials and other organizations are urging lawmakers to consider the unintended consequences of reconfiguring the ability of already-overworked local health officials to respond to a health crisis, along the more routine aspects of their jobs.
"It would seem that one option here is to study this issue, to better understand it, to take a deep breath to get away from the heat of the pandemic and to work to improve the system," Gallatin City-County Health Officer Matt Kelley said during a Feb. 28 press conference, less than a week before Montana's first confirmed cases of the coronavirus's U.K. variant was detected in Gallatin County.
He added, "It feels risky and it feels uncertain to do that in the middle of a pandemic, when local health departments are really pressed, trying to give vaccines, trying to do contact tracing and trying to keep the community safe."
Republicans and some business owners have argued that elected officials from the counties and cities are more accountable, and should have the final say on public health decisions.
"I think truly all these health officials are really trying to do their jobs," White said. "But they were the weapon, they were the ones that were sent out by Bullock."
Republican Gov. Greg Gianforte in his January state of the state address vowed to dismiss the lawsuits against White and the other business owners, although as of Wednesday they remained active in Flathead County District Court.
As legislators prepare to begin the second half of the session, three bills remain in contention to substantially alter local health boards' authority to enact public health policy. Each takes its own approach to addressing the types of concerns that White and other business owners have raised with local health boards' handling of the pandemic response. High among those are restrictions on capacity and operating hours that were imposed at different points in the pandemic.
"We were barely breaking even, and we weren't able to pay the bills," Dax Cetraro, co-owner of the Rialto Bar in downtown Helena, testified during a hearing on House Bill 257 last month. When the county health department forced him to close at 10 p.m., he said about 60 percent of his revenue disappeared.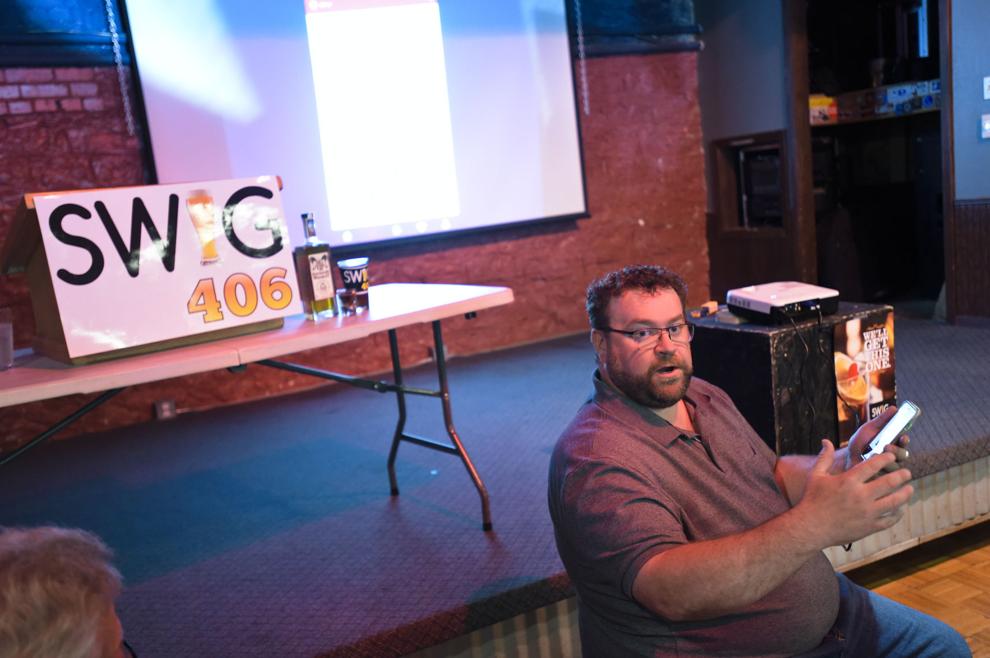 "The most horrifying thing about this whole epidemic is the power that these local boards have," he said.
HB 257, which passed from the House to the Senate last month, proposes some of the most substantial changes to local public health. Sponsored by Republican Rep. Jedediah Hinkle, of Belgrade, it would bar local health officials from taking any actions that deny customers access to a business's premises, goods or services. The one exemption would apply to "persons confirmed to have a communicable disease," who are under a quarantine order.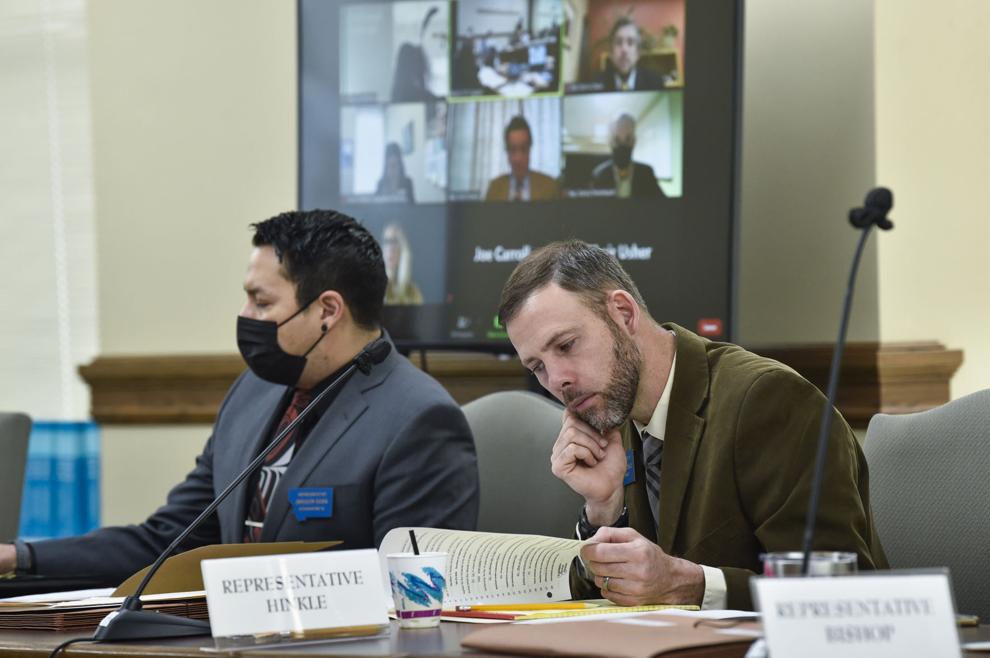 But Hinkle's bill has deeply worried public health officials, who fear it would stop local health boards and departments from taking even modest actions that could run afoul of the relationship between businesses and customers.
Jim Murphy is the administrator for the state Communicable Disease Control and Prevention Bureau within the Department of Public Health and Human Services, which opposed the bill during the Feb. 2 hearing. He offered the example of a health inspector who sees that the water in a community pool is cloudy, preventing the lifeguard from seeing the bottom and posing a possible drowning hazard.
"The pool would be closed for safety reasons," he said. "That would require the business to deny customer access, and it would also deny customers access. Both actions would appear to violate the law if HB 257 was passed."
In an email, DPHHS spokesman Jon Ebelt said Wednesday that the department continues to oppose HB 257, but declined to make Murphy available for an interview to discuss the bill and other related legislation. Murphy referred press inquiries to Ebelt.
Where Hinkle's bill focuses on the actions that health authorities can and cannot take, the other two proposals would shift authority from health boards and local health officers to the city or county elected officials that oversee them.
Senate Bill 108, carried by Sen. Doug Kary, R-Billings, requires those officials to seek permission from the local governing body to spend funds, adopt regulations, implement quarantine measures or issue written orders to correct conditions "that have been found to be of public health importance."
Likewise, local health officers would need to get permission from their local elected officials to close buildings or facilities where people congregate, cancel events or take actions that limit contact between people.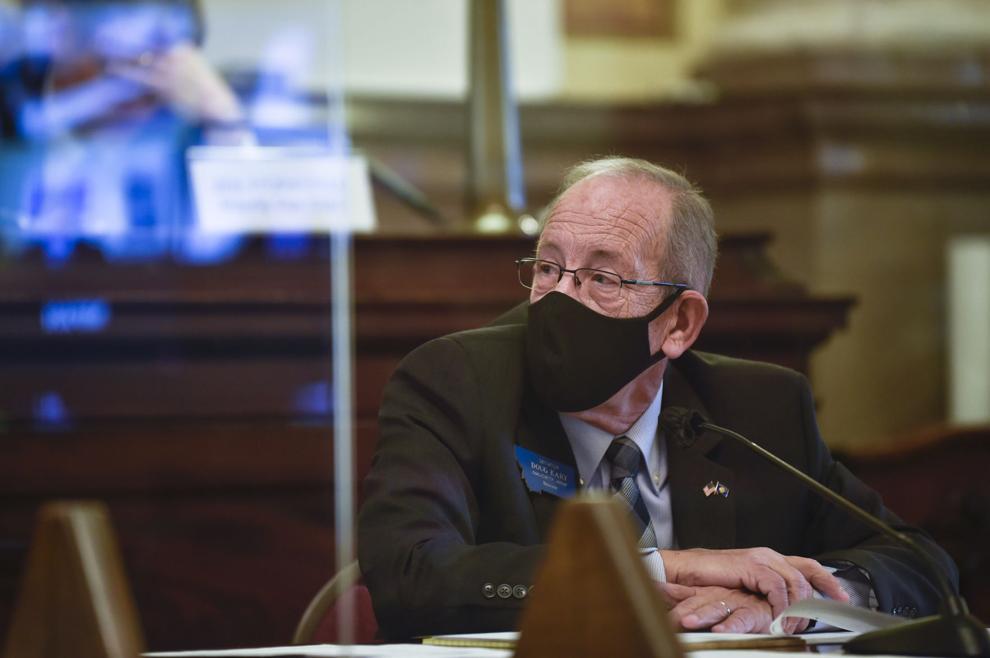 Kary said SB 108 is a response to COVID-related health orders, like occupancy limits for businesses, as well as what he sees as other examples of overreach by local health board regulations. In 2019, he brought a more narrowly written bill in response to the Yellowstone County health board's controversial rule banning cigarette smoking within 20 feet of building entrances.
"When the health boards were created, they were part of the county, and the commissioners were their bosses," Kary said Wednesday. "Well, that didn't work out so well."
Missoula County's environmental health director, Shannon Therriault, said Kary's measure would force unqualified county officials to "micromanage" their local health departments.
"We think that bill could have a lot of unintended negative consequences for how health departments across the state would work," said Therriault, who also represents the Montana Environmental Health Association.
She noted that health boards are already appointed by the local elected officials, and by definition include at least one member of those governing boards.
"Our concern is these bills are being written very quickly with one thing in mind, but without really understanding what the outcome will be for everyday applications of the rules," she said.
Of the three, she called Bedey's bill "the best of the bunch," while stressing that she remains concerned the measure that would add more processes to public health responses.
Reached Wednesday, Bedey said his House Bill 121 wasn't inspired by any specific actions by health officials that crossed the line, saying instead that his bill aims to restore people's trust in those officials.
"Some people defied their orders because they didn't think they were legitimate. I think that allowing our elected officials to weigh in lends legitimacy," Bedey said Wednesday. "Were mistakes made? Quite possibly. But I'm not out here to settle scores, I'm out here to make sure the next time we have to respond to a crisis like this, the legitimacy of our health response is intact."
His proposal emerged as a compromise measure after Republican House leadership directed him to work with Rep. Matt Regier, R-Kalispell, to merge their bills. Having also both introduced legislation to give the Legislature more say over a governor's actions during a state of emergency, the two legislators also worked to find common ground on those proposals, which resulted in a bill Regier is now carrying.
HB 121 would require all health regulations developed by the local board of health to be approved by either the county commissioners or the city council, depending on who oversees the board. Health boards would also lose the power to hire the local health officer, and although health boards and health officers could still issue mandates during a state of emergency, those would be subject to modification or revocation by local elected officials.
Teton County's public health director, Melissa Moyer, said she doesn't think such a change would kneecap her county's ability to make health decisions. She pointed to a decision in July to cancel the county's popular rodeo event, which followed extensive public outreach, hearings and coordination between her department and the rodeo organizers.
In the end, the health board voted to cancel the rodeo, a decision not everyone agreed with, but that she said most of those affected understood.
"I really think our commissioners have a high level of respect for the board of health," Moyer said. "If the commissioners had to make an additional approval beyond that, I think they would have gone with the board's vote."
Still, she acknowledged that relationship doesn't hold true everywhere, pointing to her neighbors to the north, in Pondera County. In November, the four-person health department there resigned, with the outgoing director citing a lack of support from county commissioners as one of the reasons.
And elsewhere in the state, friction between health experts and elected officials has fed into concerns that the legislation will politicize the process of protecting public health. Flathead County has experienced a protracted struggle between its county commissioners, board of health and a series of public health officers since the pandemic began a year ago.
The legislative proposals have so far attracted scant support from Democrats. Bedey's bill, like the other two, passed on a largely party-line vote. But even without bipartisan support, Republicans have sufficient numbers in both chambers to send the pandemic response bills to Gov. Greg Gianforte's desk.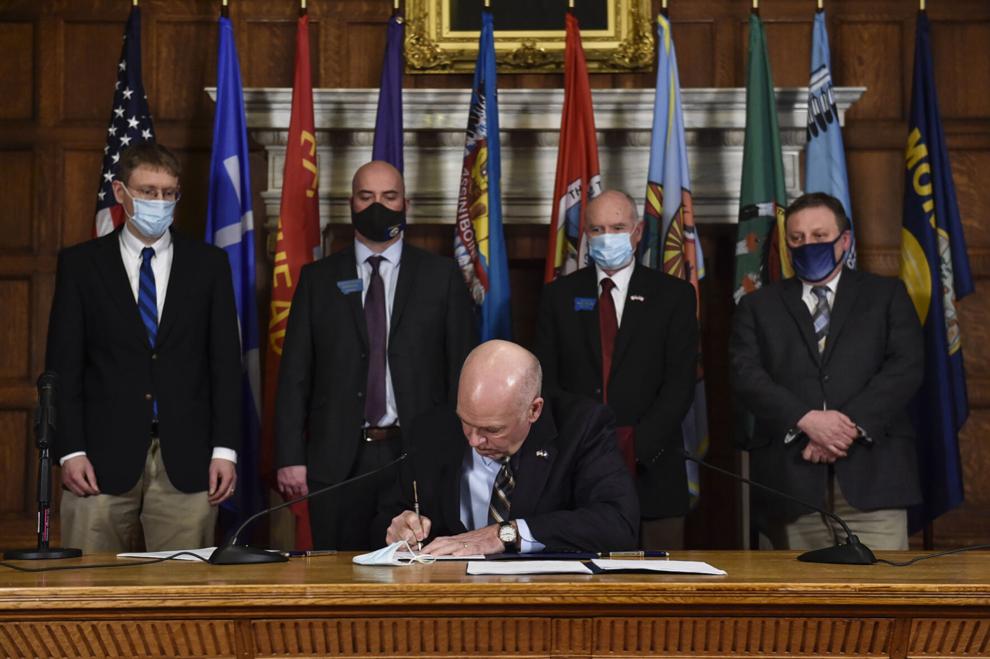 Last month Gianforte signed legislation to shield businesses and other workplaces from lawsuits related to the coronavirus pandemic. And in an interview Wednesday, he offered support for a similar proposal, House Bill 435, which would apply to the state government and would therefor need a two-thirds vote to pass.
"We needed to get protection for small businesses, churches and nonprofits, and that's what we did in Senate Bill 65," Gianforte said. "And part of the reason we still have a mask mandate for state buildings is we don't have liability protection."
He declined to say which of the local-health proposals he is most likely to sign.
"There are a number of bills along this line that are progressing, and there's some that I would probably sign if they end up on my desk in the form that they're in. Some cause concern," Gianforte said, when asked about the bills sponsored by Bedey and Regier. "We're in an unprecedented situation, and I just want to make sure we don't overreact, because in not too long, we're not going to be wearing masks anymore. We'll all be back to normal. "
He added, "I want to make sure that ... we don't overcompensate for the current situation, which will pass."
- Capitol Bureau Chief Holly Michels contributed to this story