House Republicans on Monday unveiled proposed legislation combining several bills that would give the Legislature more leverage over governor-declared states of emergency while requiring local elected officials to approve restrictions enacted by their health boards.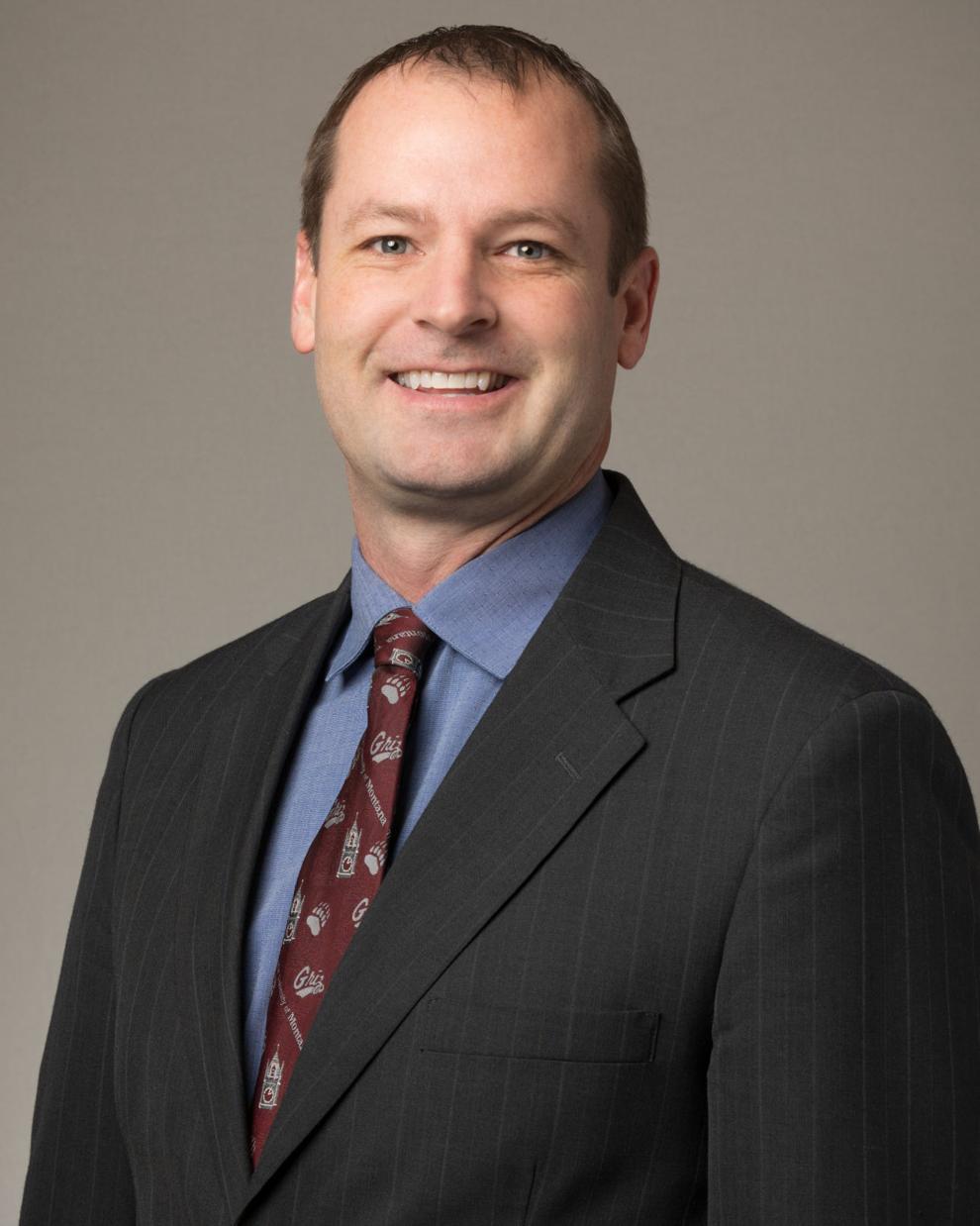 Under a draft amendment to House Bill 230, future emergency declarations made by the governor would be effective for 45 days, and would require the approval of majorities in both chambers to be extended. If the governor requests an extension when the Legislature isn't in session, the secretary of state would poll all 150 lawmakers for their approval to continue the state of emergency for another 45 days.
The legislation – drawing from at least three separate bills that have been introduced – is a priority this session for Republicans who saw former Gov. Steve Bullock's response last year to the COVID-19 pandemic as executive overreach. Bullock used his emergency authority to institute restrictions that included limiting business operations and hours, temporarily closing schools and requiring masks in many indoor settings.
"We're giving a lot of latitude within the first 45 days to the governor. After that, the onus is on the governor to get our approval," Rep. Matt Regier, a Kalispell Republican sponsoring the bill, said during a committee discussion. "I believe that is what was lacking in code before, that the Legislature was just bystanders."
While objecting broadly to the proposal, Democrats on the House Business and Labor Committee zeroed in on language in the bill draft that would count unreturned ballots as "no" votes. They argued that if legislators were unreachable or otherwise unable to submit their ballots during a disaster, their lack of participation could stand in the way of a necessary emergency declaration.
Regier responded that the governor should be required to solicit approval from the Legislature, and other Republicans argued that legislators who want to continue the state of emergency need to take the responsibility to get their votes counted.
The proposal would require the secretary of state to send ballots to lawmakers within three days of the governor requesting an extension. Ballots would be due back in seven days.
Separately, the Legislature would be able to request a special session to modify or end an emergency declaration. Compared to the normal special session polling procedures, the new language would direct the secretary of state to expedite the process during a state of emergency.
Current law allows the governor to declare a state of emergency for 30 days, or a state of disaster for 45 days. Extending it requires either an ongoing declaration of disaster by the U.S. president or a determination by the Legislature. While it's in session, the Legislature is able to terminate the governor's state of emergency through a joint resolution.
Regier said that states of emergency and disaster are separately defined yet currently "intertwined" throughout state law. His bill would unite them under a single definition.
In a lengthy speech during the committee's discussion, Rep. Andrea Olsen, a Missoula Democrat, questioned the larger rationale behind the legislation. She argued that Republicans' attempts to limit the government's ability to be responsive to future disasters would undercut its basic responsibilities to its citizens.
"I don't see how spending so much time dismantling a system that we spent years creating is the solution to the problems we face," Olsen said. "It really has such huge consequences for people's lives and I would really ask the question, are we focusing on something that is going to protect people's lives? Because if we're doing this to protect businesses, there's a lot of better ways."
Regier's bill specifically carves out an exemption for attendance of religious services to be outside the purview of an emergency declaration. Other exemptions already exist for labor disputes, the dissemination of news and the responsibilities of police, firefighters and military personnel.
The committee also debated another amalgamation of bills, this one to remove the ability of local health boards to pass legally binding regulations on cities and counties.
Proposed language for House Bill 121, also published Monday morning, would remove from local health boards the authority to adopt health regulations, as well as ability to appoint a local health officer or make hiring decisions. Instead, the body's role would be an advisory one, limited to issuing recommendations for the elected city or county government to enact or reject.
The measure would also exempt places of worship from those local health policies. Violations of local health orders, which can currently be punished as misdemeanors, would be limited to civil penalties.
Democrats on the Republican-led committee pushed back Monday against the unorthodox process through which the various bills are being combined. While they have gone through the public hearing process in other committees, the House Business and Labor Committee has been tasked with combining them, yet will not be holding public hearings on the revamped bills or allowing opportunities for the public to comment.
"We talked about hearing these bills already, but we're not the ones who actually heard them," Olsen noted during the discussion.
Bigfork Rep. Mark Noland, the Republican chairman of the committee, responded that Olsen others on the committee should have gone back and listened to the prior testimony on the bills.