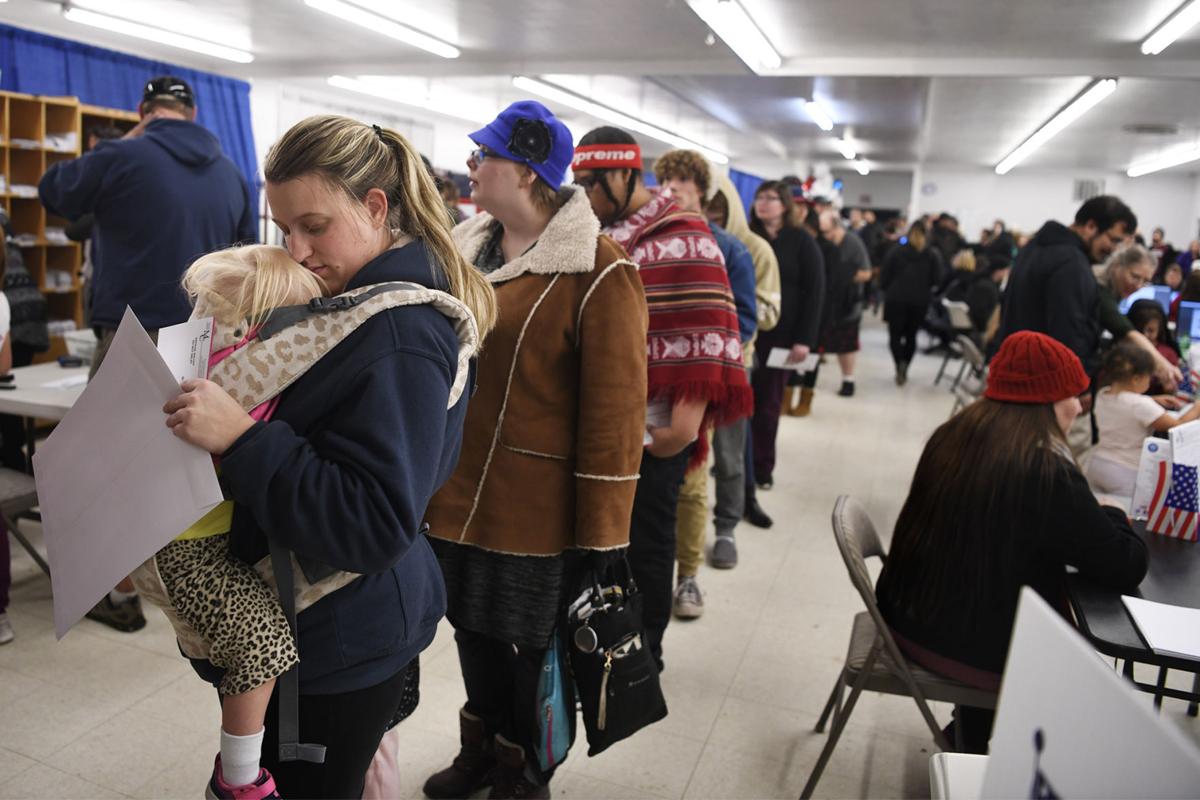 Republicans on Monday advanced a bill adding new restrictions on the types of photo identification voters can use to cast their ballots on Election Day, sending it to the full Senate for consideration.
Senate Bill 169 was endorsed by the Senate State Administration Committee on a 5-3 vote. All Republicans on the panel voted in favor of the measure, while all the Democrats voted against.
"It's voter suppression on its face, and I think we can't be naïve about what this bill is trying to do," Sen. Bryce Bennett, D-Missoula, said during the committee's discussion on the bill. "It's going to make it harder for everyday Montanans to cast their ballots."
Sen. Mike Cuffe, R-Eureka, didn't offer any new comments on his proposal during the discussion. In a hearing on the bill last week, he had argued for it as a measure to tighten up Montana's voting requirements and improve "election integrity."
"I'm not saying it's a bad system, I'm not saying it's not working, but there might be some holes in it," Cuffe said at the time.
Montana already requires photo identification to cast a ballot. SB 169 would require additional proof of residency and identification for certain forms of photo ID, such as those issued by universities or memberships like those used at Costco.
Other forms of identification, such as state driver's licenses, state photo IDs, military IDs and tribal photo IDs, would remain acceptable at the polls.
Opponents to the bill included voting rights groups who said the legislation would inhibit the abilities of students, Native Americans, elderly people and those with disabilities.
Last September, a federal judge noted the lack of "a single instance of voter fraud in Montana in any election during the last 20 years," as part of his ruling against a challenge to the state's decision to allow all-mail ballots in the 2020 general election.
Over the weekend, a third legislator announced tested positive for COVID-19. And Monday, the…