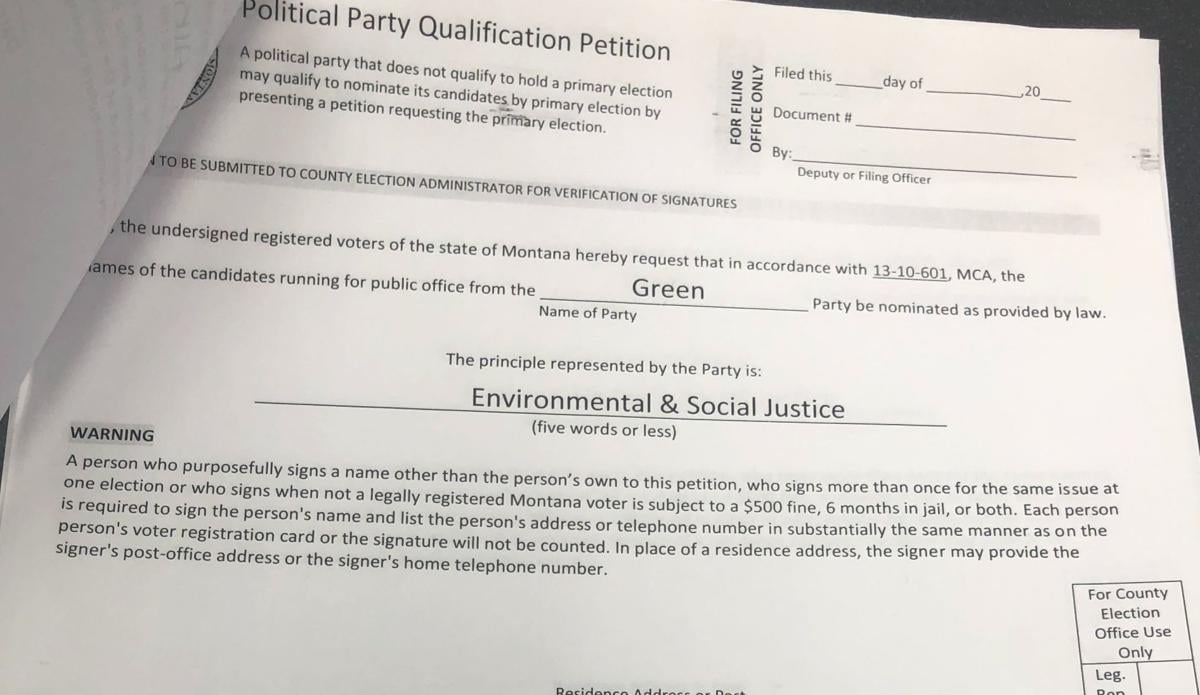 Go Green Montana first appeared in May and spent money to support just one candidate, Wendie Fredrickson of Helena. She's a former auditor in the state health department and ran against Lolo resident Dennis Daneke, who had implied he'd drop out of the race if he won the primary.
Democratic Gov. Steve Bullock is running against incumbent Republican U.S. Sen. Steve Daines in the race, which is already drawing national attention and millions in advertising to the state.
The PAC did not report the source of its funding before the June 2 primary, in which it spent $27,000 on advertising, mailings and a website supporting Fredrickson and opposing Danake.
CSG did not return an email asking for comment Wednesday. The group's president and founder is Mark Meckler, who was the national coordinator and co-founder of the Tea Party Patriots. Its chairman of the board is Eric O'Keefe, who has worked with U.S. Term Limits, the Campaign for Primary Accountability and other groups.
The Green Party qualified for the ballot in Montana this year after a signature-gathering effort paid for by the Montana Republican Party.
Third-party candidates can draw votes from the major parties, with the Green Party seen as siphoning votes from Democrats while Libertarians, who are qualified to appear on the ballot already, can take votes that might otherwise go to Republicans.
Third-party candidates playing a role in Montana elections is not a new concept: In the 2012 U.S. Senate race featuring Democratic incumbent Jon Tester and former U.S. Rep. Denny Rehberg, a Libertarian candidate benefited from $500,000 worth of advertising from a group that also supported Tester.
There's not currently a Libertarian candidate in the U.S. Senate race. Eric Fulton, of Bozeman, filed but later withdrew. He had previously run as a Republican for the state Legislature. The spot was filled by Susan Good Geise, a Lewis and Clark county commissioner and former chair of the state GOP, who also dropped out of the race in May, citing a need to focus on the county's response to the coronavirus pandemic. The Montana Libertarian Party has until Aug. 19 to pick a replacement candidate.