Child protective services in Montana and the ombudsman that looks into complaints levied at the system emerged from the legislative session with a more defined relationship, in part because of a judge's order in a lawsuit between the two entries and because of legislation addressing their association.
"The dust is settling on that," said Billings state lawmaker Dennis Lenz on Friday.
One of the state agencies involved is the Child and Family Services Division within the state health department. It's tasked with operating the state's child protective services system, long a target of legislators for improvement. The agency has come under fire over the last several sessions for the record-high number of children removed from their homes, sometimes inappropriately, parents claimed. Former Gov. Steve Bullock created two commissions to look at the problem, and though numbers have decreased in recent years, criticism remains.
"Child protective services issues are just overwhelming with emotion and anger and frustration," said Lenz, a Republican who carried several bills this session making changes to state laws in that area. "It's not just from parents but grandparents and relatives and also a misunderstanding of how the system even works."
The other party is the Office of the Child and Family Ombudsman, which is housed in the Department of Justice.
The Legislature created the ombudsman in 2013 and tasked it with responding to requests for assistance related to the health department's actions in child and family services cases. It has some investigatory powers. The ombudsman reports its findings, conclusions and recommendations to the health department. It also publishes two reports for the public each year, one on child fatalities and another broadly summarizing its annual work.
What happened with those findings reports, which detail individual cases, became the subject of a lawsuit filed after a journalist with the Missoulian in 2019 requested copies. DOJ determined it could release the documents after redaction and also planned to put the redacted reports on its website.
But the Department of Public Health and Human Services took the matter to court, saying it thought the reports should be kept confidential, and that they should not be made public even with redactions. It also questioned DOJ providing the unredacted reports to Disability Rights Montana, a group that advocates for people with disabilities.
In January, Helena Judge Mike Menahan penned an order agreeing with DPHHS that redaction alone was insufficient to protect the privacy interests of those involved in abuse and neglect cases and that the reports could not be posted online or released to the general public.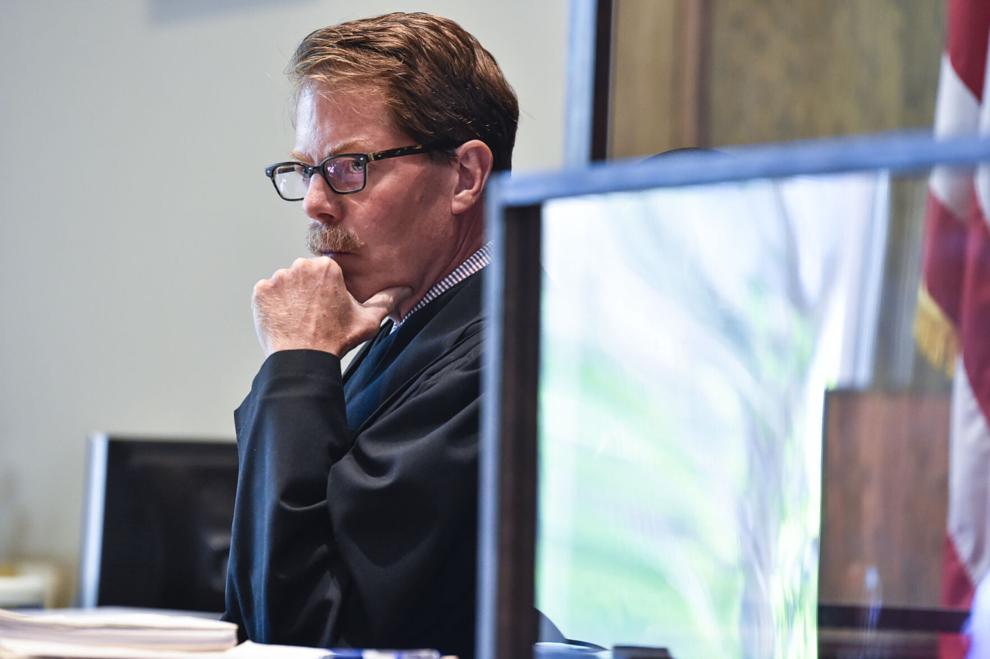 Menahan wrote that the statutes which created the ombudsman's office "clearly require confidentiality in all work products except the public annual report" and that any benefit the public might get from releasing findings reports could be accomplished in the yearly report.
The court found DOJ could share unredacted findings with Disability Rights Montana.
Defining the relationship
In court filing, DPHHS also argued the ombudsman's investigations had been adversarial in nature, which the department said was contrary to the Legislature's intent when it created the office. The DOJ disputed that characterization.
And while Menahan said it was not his role to decide that dispute, he observed the statute required the ombudsman to work "in collaboration" with DPHHS.
One of the many bills Lenz passed earlier this year changes that language in state law, making the relationship instead one of "consultation."
"Words have meaning," Lenz said, adding that he voted to create the office in the 2013 session. "Our intent was for them to be an independent overseer and it hasn't had as much teeth as it should. The new wording is establishing that and while DPHHS has said 'Hey don't want DOJ telling us how to run our show,' and I can see that, we needed to establish where their range is and what they have oversight on in making the system better."
Dana Toole, head of the special services bureau in the DOJ, said Lenz came to the ombudsman office before the session to seek input on the bills he brought.
"Our perspective is the world 'consultation' with the department is a more accurate description of our relationship than the word 'collaboration' was," Toole said.
In response to questions for this story, the health department issued a statement.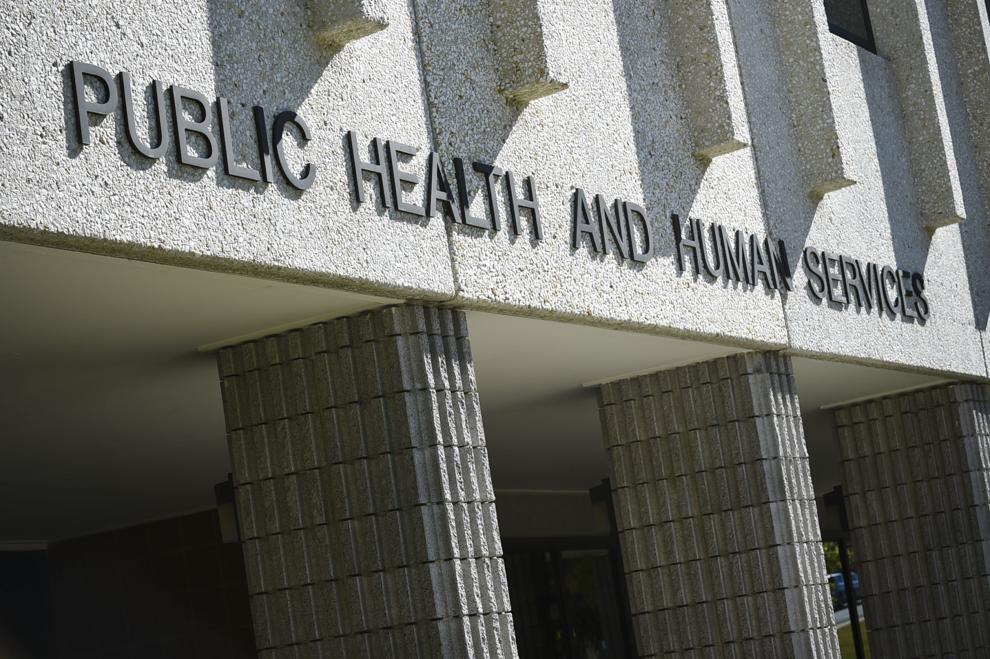 "DPHHS has been working with the DOJ ombudsman to ensure a strong and professional working relationship. This allows for a more consistent feedback loop and will improve both agencies' common goal — to protect children and promote strong families. DPHHS looks forward to bolstering these efforts as both agencies move forward," agency Director Adam Meier said.
Toole said the court's order gives the ombudsman the clarity it needs going forward. Private citizens who receive reports can still share them, she added.
Investigation purview
Another part of the January court order addresses if the ombudsman can conduct investigations into cases that are the subject of ongoing judicial or quasi-judicial proceedings.
The health department argued the ombudsman overstepped its authority by investigating abuse and neglect matters while those cases were moving through court. The department cited a part of state code saying "the ombudsman shall investigate a request for assistance unless the request for assistance could reasonably be addressed by another remedy or channel."
DOJ countered the health department's interpretation would stop the ombudsman from performing its statutory duties, specifically to "respond to requests for assistance regarding administrative acts and to investigate administrative acts." DOJ also argued a person could request help with an administrative act not the subject of litigation.
The court found that if the ombudsman gets a request for assistance regarding an administrative act and the act is or was the subject of judicial or quasi-judicial proceedings, the ombudsman can't investigate. But the ombudsman was not blocked from investigating requests that aren't the subject of a judicial proceeding.
"Any determination will have to be made on a case-by-case basis," Menahan wrote.
But after that ruling, legislation from Lenz changed state law to make it explicitly clear the ombudsman can investigate, when requested, something that might also be moving through the courts.
Role of the ombudsman
During the legislative session, Denise Johnson, the communications director with the Montana Child Protection Alliance, told lawmakers the complaint process within Child and Family Services was "not responsive," leaving the ombudsman as the only resource for families.
The office has a range of responsibilities, all revolving around what citizens come to it asking. Sometimes the office makes a referral and that's it, other times a situation requires further investigation.
The ombudsman started 2019 with 172 contacts already open for investigation or pending review for investigation. That year, 126 contacts became formal requests for assistance.
The office can look at a child's or family's records with the Child and Family Services Division, which often can provide answers for a inquiry and close a case. The ombudsman can also begin a case review, which involves sending questions to the regional child protective services administrator.
Toole said CFSD administrator Marti Vining, who started that job in 2018, has implemented strong procedures for regional administrators to respond to the ombudsman within five business days.
"It's our authority under code to determine whether CFS is following their own policies and procedures," Toole said. "If we see there's been action on a case that CFSD is out of compliance, we can do a few things."
Generally when the ombudsman notifies child protective services they're not following their own rules, they make a correction or provide more information to clarify the situation, Toole said.
The last option is for the ombudsman to generate a more formal report that is sent to the state health department. In 2020 the ombudsman sent six reports with a total of 28 recommendations, Toole said, and the health department responded in writing to each. Twenty recommendations have been implemented.
"They're being really responsive both on an individual case-by-case basis, but also when we talk with them," Toole said.
While "relationships ebbed and flowed" between changes in health department administration since the inception of the ombudsman office, Toole said the current administrator and deputy for the Child and Family Services are "great to work with."
"The relationship has just continued to get better and more constructive all the time," Toole said.
Systemic oversight
The ombudsman also supported about another policy passed by Lenz that gives it more systemic oversight of child protective services.
"It gives us clear direction from the Legislature," Toole said "Instead of case-specific reports, we can take a look at 10-15 (situations) and do a systemic review."
That means the ombudsman can look across multiple cases to see if there are problems with the same issue popping up repeatedly.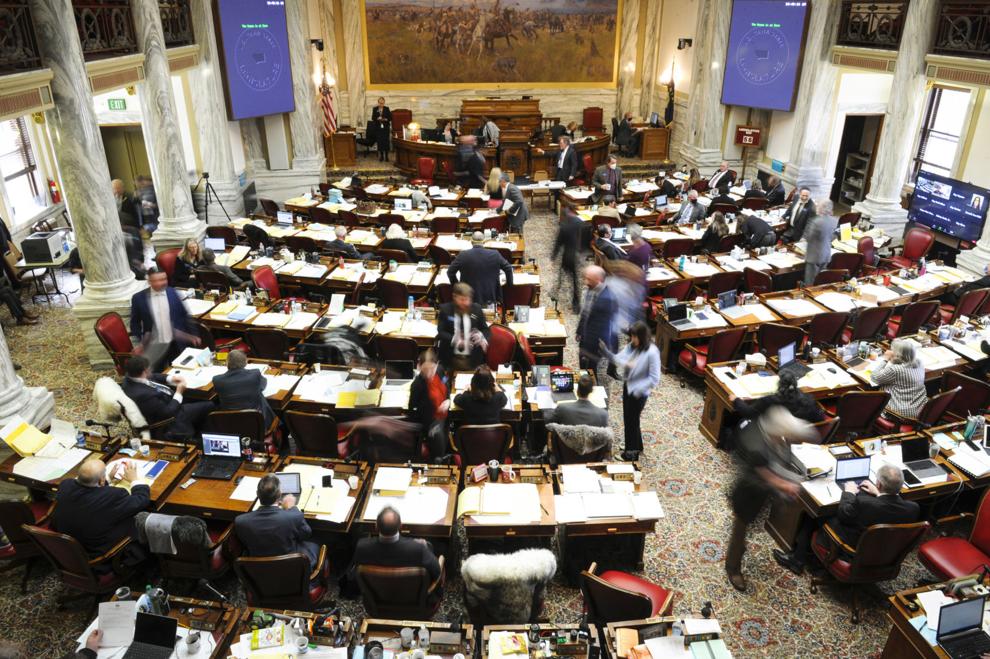 While Lenz lamented he wasn't able to get another employee for the ombudsman to focus solely on that systemic review, he said the change lawmakers did have the appetite to make will have a good outcome for the system.
"It's addressing not a single problem but problems that could be a consistent issue. The concept of them doing system oversight did pass muster and they seem to be expending a lot of energy and doing a really good job of that," Lenz said. "I feel like that's going to be where there's some really good work."
Court deadlines
A handful of judges around the state have been running pilot projects aiming to have an initial court hearing within five days of a child's removal from home. Lenz passed a bill to make that the requirement statewide, starting in 2023.
That was carved back from Lenz's initial previous idea of a 48-hour turnaround. Two Yellowstone County judges found during a pilot project that five days fit best with their existing schedules.
"Prior to this, your first hearing could be at 20 days if you were lucky," Lenz said. "It was one of those hot-button issues where I felt like we could address this. Other states are doing it in shorter time periods."
Lenz said he's also been working with Judge Luke Berger, whose district covers Madison, Beaverhead and Jefferson counties, on the pilot project for faster hearings. That's shown it can work in more rural parts of the state, Lenz said.
"He said he's seeing more cooperation from defense attorneys and more engagement from parents," Lenz said. "That's right where I want to be."
Another new law creates enhanced interim legislative review and oversight over the legal timelines of child protective services cases.
Supervisors in child protective services will go through specified training under another new law from Lenz. He said the final product, and another bill that creates more training requirements for child protection specialists, were a compromise. While he was "a little bit disappointed" the bills didn't go as far as originally intended, they do create clear expectations, he said.
"They seem to be approaching it really seriously and the administrator of that department, Marti Vining, is really taking it very serious to get better training for the people," Lenz said.
Another Lenz successful bill enables lawmakers, if a constituent makes the request, to review those findings reports the Helena judge said couldn't be posted publicly. Legislators already had access to CFSD records while following confidentiality rules.
Some of the bills passed with little to no opposition, and most with strong bipartisan support.
"This is something that we can agree on," Lenz said. "On 90% of this, it seems like, across the board, Democrat or Republican, that we want children to be safe and families to be well-supported."