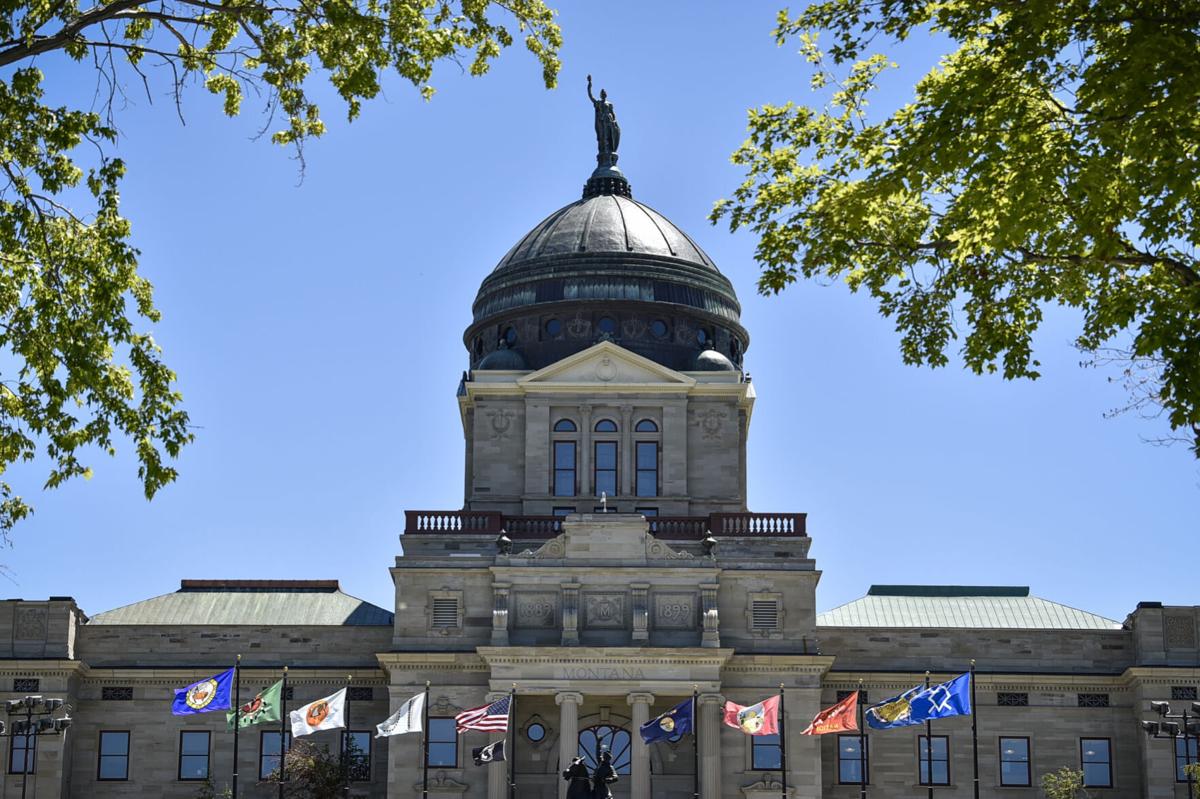 The promise of future litigation was a common refrain from opponents to bills passed by the Republican-majority Legislature this winter and signed into law by the state's first GOP governor in 16 years.
"I think this bill's unconstitutional. It's probably going to die by fiscal note or the fact it goes to court," said Rep. Geraldine Custer, a Republican from Forsyth, back in late January when the state House first debated a bill that bars transgender women from playing on women's sports teams.
That bill, now a law, is part of litigation filed by more than a dozen plaintiffs, representing both groups and individuals, that object to three other newly minted statutes as well.
"I know you all waited 16 years for these bills to get to the courts," Sen. Ellie Boldman, D-Missoula, said in the Senate back in February when bills changing access to abortion were initially OK'd. That lawsuit has yet to be filed, though it was one of the most suggested earlier this year.
Track Montana laws challenged in the courts
Total lawsuits filed: 10
Total laws under challenge: 11

Neither the Legislature nor the Attorney General's Office formally keep track of the amount of litigation filed after each session. But most political observers, with the exception of the new solicitor general, agree it's more than seen in recent memory.
At the Montana Republican Party Convention in Helena on Friday, Republican Attorney General Austin Knudsen hammered on that point in a lunchtime speech to party members. Knudsen is a central player in the legal fight, representing the state in what's been filed so far.
"I can personally attest to how absolutely frustrating it has been for the last several decades to be in the Legislature with a Democrat in the second floor in the governor's office," the former Speaker of the House said. " ... And that's why this session was so fun to watch. We had Democrat heads exploding because they no longer have the backstop of the governor's veto."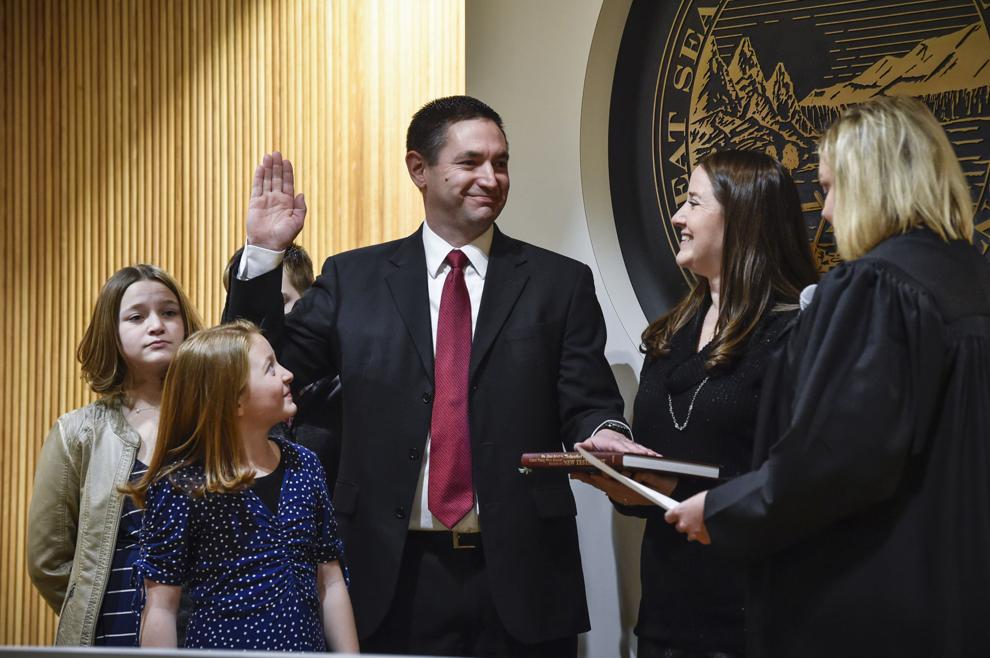 Anecdotally, Lee Banville, a political analyst at the University of Montana, said the amount of litigation was up.
"I do think we see more lawsuits being waged this year than we have seen in any year I remember, or at least lawsuits being discussed and being weighed," Banville said.
While litigation tied to the session isn't tallied, the number of bills vetoed is. This year Republican Gov. Greg Gianforte vetoed just 17. In his first term in 2013, former Democratic Gov. Steve Bullock used his pen to kill 71 bills from the GOP-majority Legislature. He vetoed 58 the next session, 56 the following and 36 his final year in office.
A political platform?
Chair Casey Lozar said in the May meeting there was a large number of public comments about the new law and an "overwhelming" amount were against it, which led Regents to take action. Still, he and other Regents emphasized the Legislature as a "key partner" and wanted to continue to work together "in good faith."
"But at the same time it's our right if not our obligation for us to seek this judicial review," Lozar said then.
But Knudsen last week characterized it as "the colleges and Board of Regents have gone apoplectic."
Knudsen told the crowd at the GOP convention the Regents were arguing they had the authority to tell students "when and what constitutional rights they can exercise on a college campus."
"Have no fear. My office is aggressively defending this one. We're going to win this one. We're going to take this one to the mat. And we're going to defend Montanans' right to exercise their constitutional rights, even once they step across this little imaginary line onto college campus," Knudsen said to applause from the crowd. The law's June 1 implementation has been delayed while the lawsuit progresses.
In some ways, regardless of the outcome, just having the fight — along with the press coverage and public awareness — is valuable for politicians like Knudsen, Banville said.
"Obviously everybody is going to use these legal fights for their campaigns, their fundraising, their messages to constituents and supporters," Banville said. "Whether HB 102 goes down or is made law, Republicans are going to claim victory for fighting for Second Amendment rights. Liberals and progressive groups are going to claim victory for fighting to protect student safety from more gun violence. And even if they lose, either side, they're going to use it to raise money. They're going to use it to message the campaign in a year and a half."
At the convention, Knudsen called the firearms law "The most important, significant piece of pro-Second Amendment legislation this state has seen in over 25 years."
He plowed ahead, telling fellow party members "If you follow the news at all, you know that my office has leaned in a little bit, and we have picked a few fights."
Judicial attacks
Another layer to the litigation landscape is Republican lawmakers' open season on judges. 
While the state Supreme Court upheld the law (Senate Bill 140), Justice Jim Rice issued a scathing opinion that excoriated lawmakers and Knudsen for his office's actions that included saying, on behalf of the Legislature, they'd ignore a court order blocking subpoenas. 
"We haven't seen this level of politicization of the judiciary at least in the last 15-20 years," Banville said.
Knudsen told the GOP convention the judicial nominating commission that used to forward a list of judges for the governor to pick from had been "controlled by the trial lawyers" for the last three decades or longer. SB 140 eliminated the commission.
"Lots of shenanigans going on with our state Supreme Court," Knudsen said. 
"My office along with the Legislature — we've shined a big bright light on the Montana Supreme Court and I'm here to tell you they don't like it," Knudsen said again to applause. "To say that we've uncovered some unsettling things is putting in very mildly."
Knudsen told the GOP convention that "the pressure and the sunlight has worked."
"Nobody thought we would win the lawsuit on Senate Bill 140," Knudsen said. "Nobody, and I mean that. I had people calling my office to say 'Why why are you bothering?' ... But folks, I'm telling you the sunlight we've shone on the Supreme Court, and the pressure, they're feeling it. Last week, that law was upheld as constitutional 6-1 by a liberal Montana Supreme Court," Knudsen said, again to applause.
One last effort
Without that veto backstop, the courts are now the last option for opponents that didn't succeed in blocking a policy during the session.
"When you can't win at the Legislature and you can't win with the governor, you try to win at the court by arguing the law is unconstitutional or infringes on the rights of others, and this is where a lot of the progressive groups and Democratic activists are going get their fight because they really didn't get it in the session," Banville said.
David Dewhirst, the state solicitor general who defends Montana in these lawsuits, takes a dim view of legal challenges that restate concerns raised during the session. Dewhirst works for Knudsen.
"It seems like a number of these legal challenges are really just regurgitated policy disagreements, and I'll say for my part I'm not overly impressed with several of them," Dewhirst said. "I think the state's on very solid footing."
Dewhirst also sees litigation as an attempt to get what couldn't be achieved during the session and is no longer an option with the GOP holding both the Legislature and governor's office.
"Maybe there's a sense in which these laws were passed through the Legislature and signed by the governor and there's an attempt by some of the plaintiffs and their attorneys to use the courts as a secondary veto, a super-veto, over these pretty popular measures that stem from the election in November," Dewhirst said. In 2020, Republican swept all the statewide offices by commanding margins.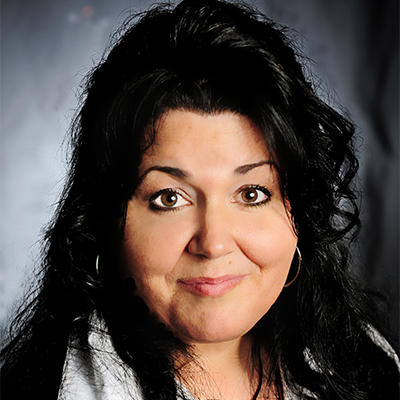 But Sandi Luckey, the executive director of the Montana Democratic Party, disputes that characterization. The party is suing the Secretary of State over three new laws that would end same-day voter registration, increase voter identification requirements and set limits on who can return ballots for others.
"There are checks and balances in our system of government and Republicans are just trying to invalidate them by suggesting that a process that is essential to America be exorcised," Luckey said.
What's the tab?
Cost is generally one of the biggest questions for any defendant in a lawsuit, but things operate differently when it's the state being sued.
Generally, the solicitor general, attorney general and their support staff in the Department of Justice's Civil Services Bureau defend Montana. Both the attorney general and governor's offices say the cost of litigation is accounted for in employees' salaries and does not come with an additional price tag.
"We don't necessarily track our billable hours per matter and per client or however they do it in the private sector," Dewhirst said. "We don't necessarily bill it to part of a case. That's exactly why we have all of our litigators on staff, is to respond to lawsuits like these."
Kyler Nerison, spokesperson for the DOJ, added "there have been no additional costs that are not covered in the legislative appropriation."
Dewhirst also insisted the amount of litigation is not a strain.
"There's an uptick (of lawsuits on new laws) right now, but that's normal and that's just a normal piece of the pie for us. It hasn't really slowed down our capacity on the federal level," Dewhirst said. "It doesn't appear to be a problem that I've identified yet, but it's something we'll keep (an eye on)."
Still, there are indications the litigation consumes capacity at state agencies. 
"It's going to take a lot of time. It's going to take a lot of money and resources from state government, but it's a lot of staff time and staff resources, so I think that what we'll see or what you'll hear is they are doing their job to defend the laws that were passed by the government and are being opposed by special-interest groups," Banville said.
At the GOP convention, Secretary of State Christi Jacobsen acknowledged what it takes from her office to defend against lawsuits.
"We are also spending an enormous amount of time and energy and brainpower and strategy into fighting and (doing) whatever it takes to keep these laws on the books," Jacobsen said at a Saturday breakfast. She later added "the most important thing we can be doing right now" was defending the new laws.
This session the Legislature passed a bill that allows the Speaker of the House and President of the Senate, both Republicans, to hire special counsel. Costs would be paid for from the DOJ if the special counsel is the attorney general or an employee of the office. If the lawyer isn't from the DOJ, they'd be paid "as directed" by the speaker or president from funding that includes but is not limited to interim committee operating funds.
Another indication of cost was when, at the very end of the session, lawmakers tucked another $100,000 into the state budget for the Secretary of State for "election litigation."
Montanans got a glimpse of one legal bill the Secretary of State accrued under former Secretary Corey Stapleton in 2018 when he hired outside counsel to the tune of $60,000 to defend itself against a challenge from the Montana Democratic Party and three voters.
The Secretary of State's office, led by Jacobsen, was the only defendant in lawsuits following this session that did not answer questions for the Montana State News Bureau about how it would be represented. The governor's office is so far using the attorney general and its own counsel. The SOS has responded in court one of the lawsuits it's a defendant in, with representation from Dewhirst, the SOS chief legal counsel and two attorneys with the Crowley Fleck law firm in Helena.
The Legislature also intervened in the judicial appointments lawsuit, represented by the same attorney Stapleton used in 2018. Any money left over from the Legislature's current fiscal year budget could be used to pay for that, and it would be accounted for when this year's budget closes. Or funding could come from the following year's budget, which starts July 1.
In one lawsuit to date, state agencies are both the plaintiff and the defendant. That's the Regents' challenge to HB 102, the firearms law. The state, via the attorney general, is the defendant.
When the Regents approved pursuing legal action, Regent Robert Nystuen asked about financial resources. Commissioner of Higher Education Clayton Christian said his office's chief legal counsel would manage the challenge and the university system's budget had capacity to deal with that type of issue. But, Christian said, if additional costs arose, his office would bring the matter to the Regents.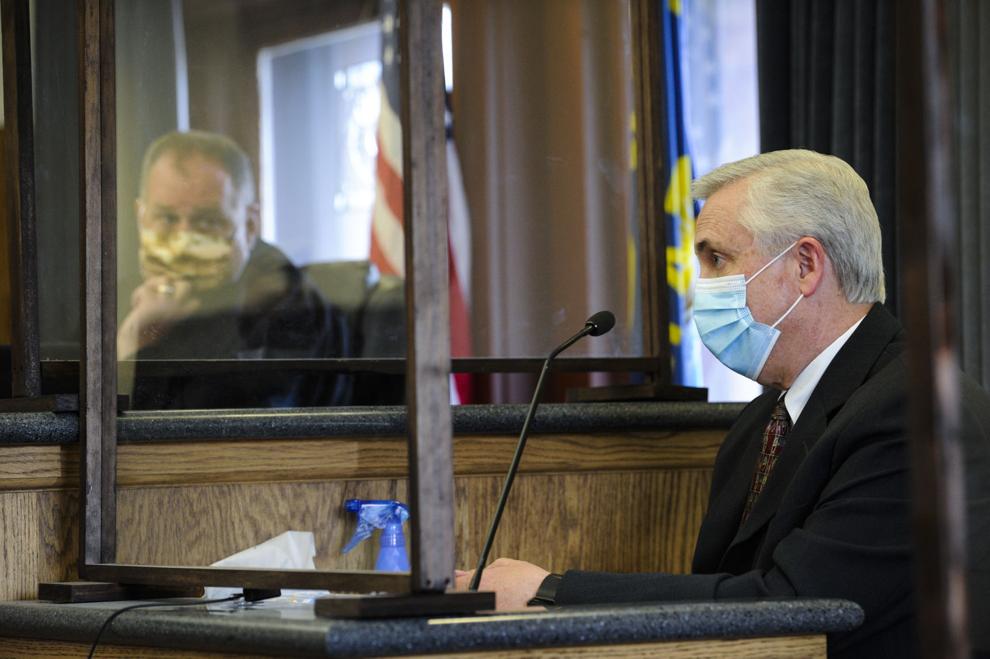 Endgame
Even with all the political layers, which laws stand and which die still remains the biggest picture in the end.
"The larger part is will these laws become permanent or will they be overturned? That is the more important question," Banville said. "Still, the messaging around this, it almost doesn't matter who wins and who loses because they're going to message to their constituents. "
As recently as last week the promise of litigation was brought against yet another law. This time it was Senate Bill 280, which directs the state health department to write rules requiring a transgender person have a surgical procedure and petition a court before being able to update their birth certificate.
"I just want to thank everyone who has come out and spoken against this rule and will also take part in the inevitable lawsuit that will result from this," Missoula Democratic state Rep. Danny Tenenbaum said during the Thursday hearing on a rule to implement the law.