A group of bills proposed in the state Senate would revise when courts can put the brakes on matters that spark litigation.
The proposals are carried by Senate Majority Leader Steve Fitzpatrick, a Republican attorney from Great Falls. 
The reforms come with some subtext as the state still faces litigation against bills the Legislature passed in 2021 which have featured some procedural maneuvers Republicans have rebutted as unfair. 
Senate Bill 135, for example, would prohibit a judge from issuing an injunction to halt the Secretary of State from administering an agency rule before it existed. The 2021 Legislature passed a bill directing that office to issue a rule banning ballot collection; a subsequent legal challenge quickly got an injunction in place to block that the Secretary of State from completing the rulemaking process.
"The court in Billings then decided they were going to enjoin this nonexistent law, this nonexistent administrative rule," Fitzpatrick told the Senate Judiciary earlier this month in presenting SB 135. "That candidly surprised me. I thought you had to have a law, on the books, on a piece of paper before you could have an injunction entered against it."
The courts have ruled against several GOP-led proposals passed two years ago, and Republicans have accused the the judiciary of a liberal bias that judges have waived off as efforts to undermine their authority on legal matters.
Fitzpatrick, however, has contended much of the legislation is about instilling fairness into the judicial process rather than striking at the judicial branch. On Tuesday, he agreed to one suggested amendment that would remove protections specific to the state, a provision that was also engineered out of frustrations in litigation last year.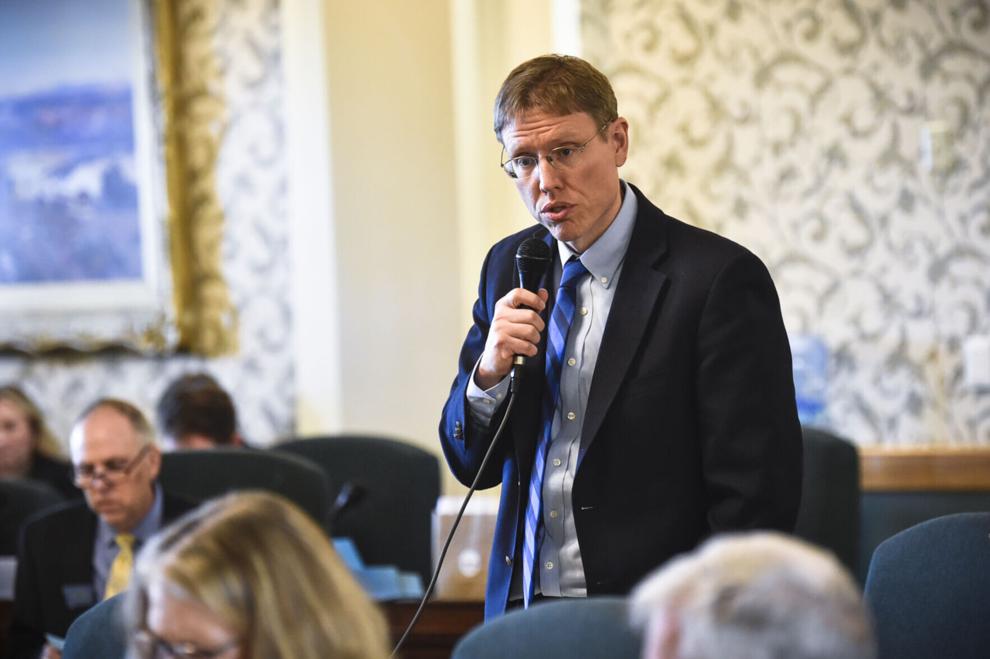 Fitzpatrick has described Senate Bill 191 as the "flagship" proposal in the package. The bill would bring Montana's standard for obtaining a court injunction in line with the federal standard, a higher hurdle to cross.
In federal courts, the party requesting the injunction or temporary restraining order must meet four criteria before a judge will grant the motion and halt the action in question. 
Current state law requires a party only meet one of those hurdles to obtain an injunction or temporary restraining order, Fitzpatrick said.
"There's some legitimate debate as to whether these would be injunctions that would be sustained over time," Fitzpatrick told reporters earlier this month. " … I don't think you should be able to walk into court and get a preliminary injunction because you can make out the basic elements of a case."
Another component of SB 191 was requested by the state Attorney General's Office: If passed, the bill would prohibit judges from issuing a temporary restraining order against the state until the state had notice that a party was seeking that order. 
Deputy Solicitor General Brent Mead told the Senate Judiciary Committee on Tuesday the bill would address an instance in the state's litigation last year over a property tax ballot initiative. Without notifying the Attorney General's Office, the defendant in the case, the state public employee's union sought and obtained a temporary restraining order to halt the campaign from gathering signatures to put that initiative on the ballot.
Mead contended this route of obtaining such a restraining order ought to be reserved for when someone can't find the defendant in time to present arguments from both parties to the courts. When someone sues the state, he said, those government offices have fixed addresses. 
"You know where we are, you can serve us with notice," Mead said during the hearing.
Democrats on the committee raised several questions as to what this provision would mean in litigation that isn't politically charged; for example, parents seeking to challenge the removal of their children.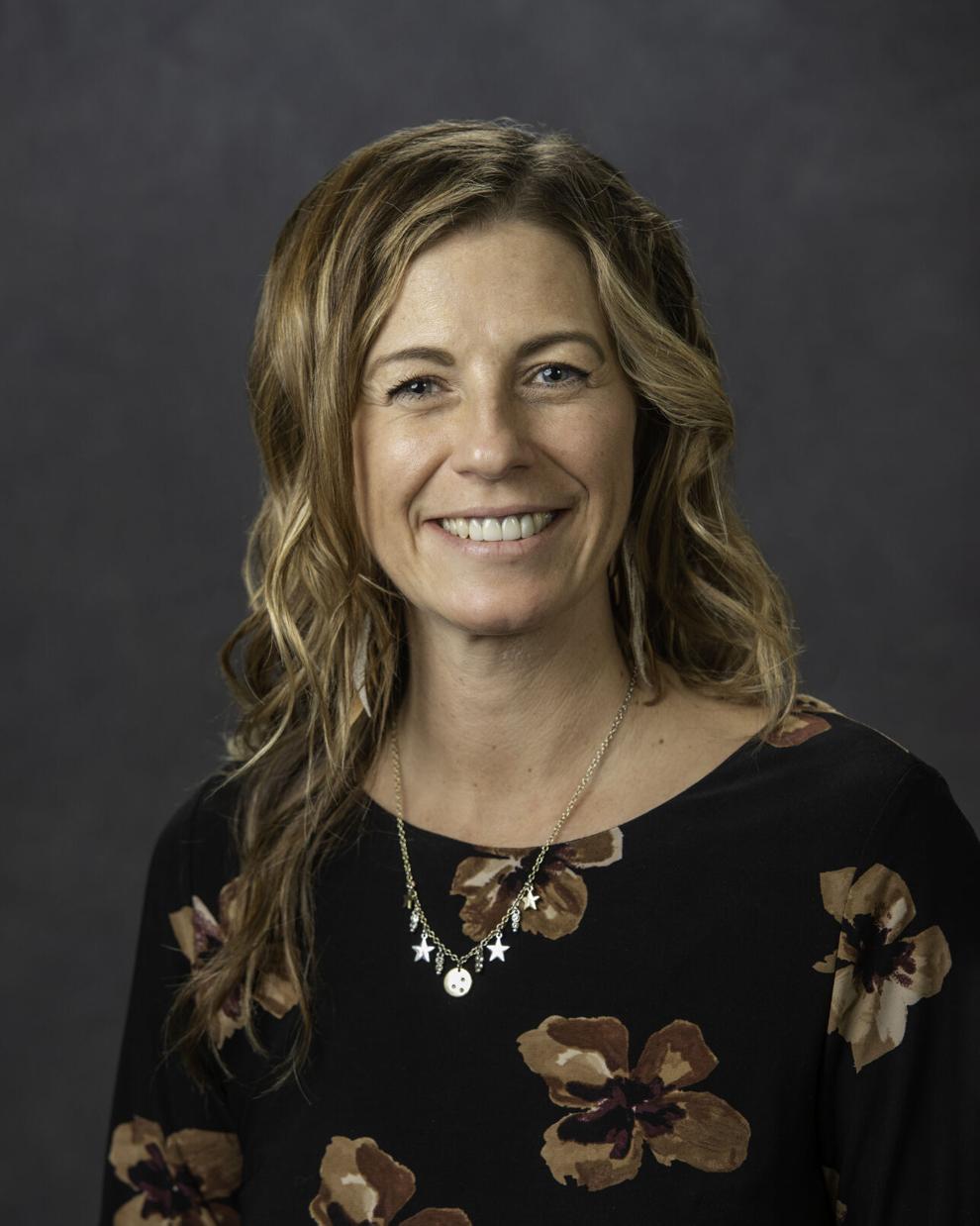 Sen. Jen Gross, D-Billings, asked why another injunction-related bill Fitzpatrick had presented would not suffice in these cases. That bill, Senate Bill 134, would invalidate a temporary restraining order after 10 days. Parties could seek a hearing within that timeframe to argue whether the order could remain in place for the remainder of the case.
That 10-day hearing rule is already in state law, but Fitzpatrick said during an earlier committee hearing one of his own clients had been subject to an temporary restraining order that went on well after the 10-day period because a judge had not responded to their requests for a hearing. His clients had potential to be harmed, so Fitzpatrick took the case to the state Supreme Court. The high court declined to force the matter on the District Court, writing that carrying out its proceedings would have taken longer than what the lower court had scheduled.
The Supreme Court did, however, issue a notice of its own to the District Court judge who appeared to disregard the 10-day timeframe.
"We expect District Courts to comply with statutory timeframes," the Supreme Court wrote. "From the record before us in this instance, we have no indication as to why the court may have failed to do so here. While we urge the court to resolve this matter expeditiously, we conclude supervisory control is not warranted."
On Tuesday, Fitzpatrick loosely agreed to Gross' suggestion that SB 191's provision protecting the state from injunctions without notice could be done away with if the 10-day rule enforcement in SB 134 passed the Legislature. The latter bill already passed out of the committee last week on a 7-4 vote.
"To be candid … I'm indifferent to whether this language is here or not," he said. "If you want to pull that out, that's fine with me."