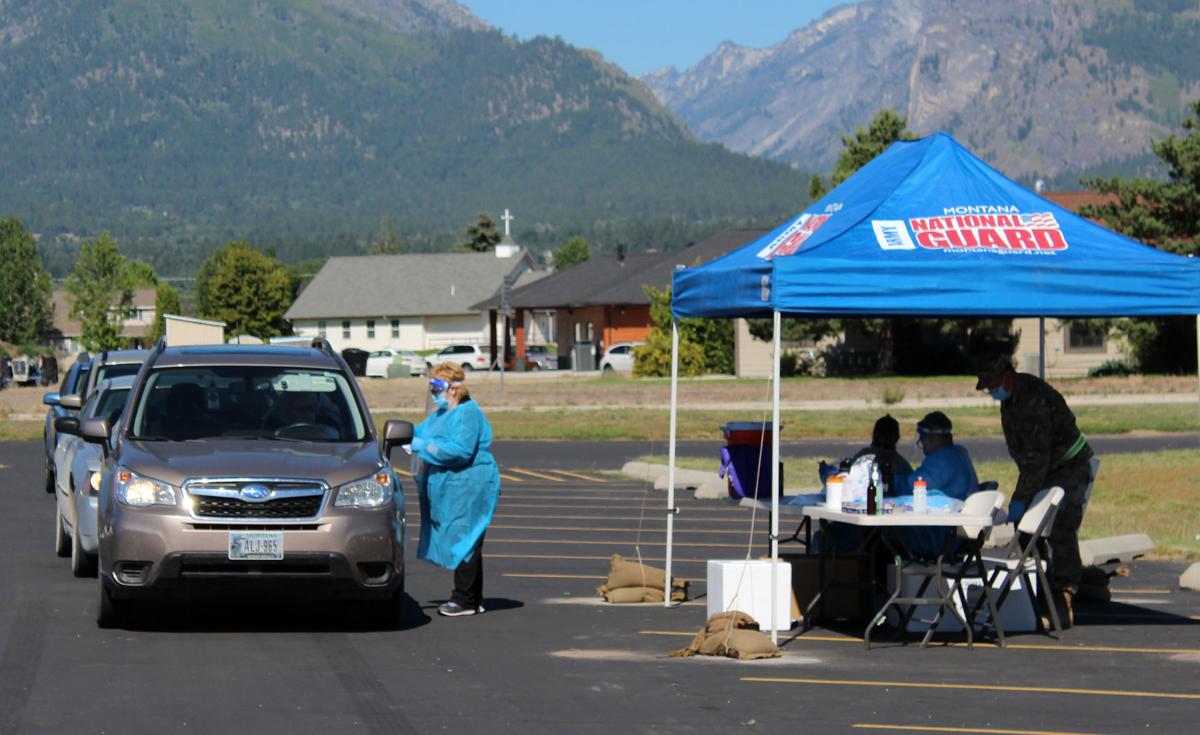 Montana State University will soon process tests for the novel coronavirus at a laboratory on its Bozeman campus.
It's part of an effort to build in-state testing capacity after Quest Diagnostics, the private lab Montana contracts with, said it temporarily would no longer accept tests collected at surveillance and sentinel events. That reduced the state's capacity and ability to meet its goal of testing 60,000 people a month for COVID-19, the disease caused by the novel coronavirus.
Following that announcement, several communities around Montana said they would cancel scheduled surveillance testing events.
Quest already had what Montana Gov. Steve Bullock had described last week as "unacceptable" turnaround times for providing people with results, sometimes up to a week or longer.
MSU President Waded Cruzado and Bullock announced that MSU will process tests during a joint press conference Wednesday.
"As the state's land grant university, this kind of service and outreach to the people of Montana is exactly what we were called to do as part of our mission ... " Cruzado said. "This is what we do. The land grant university was created with a very specific goal in mind, to serve in the people's interests."
The university will begin processing surveillance tests next week, Bullock said, with the state Department of Public Health and Human Services determining which populations will be tested and shipping the samples to MSU. Testing focuses had been on people that are especially at risk of severe outcomes from COVID-19. That includes those living in congregate settings like nursing homes and assisted living centers and employees there, tribal communities and more.
MSU will process tests on four cPCR machines, which the state lab is working with the university to get validated. Bullock said he anticipated the lab would be able to initially run about 500 test a day, but should be able to use pooling methods, where many tests are run in one batch and then individuals are re-tested if the batch comes back positive.
The state has also finalized a contract with MAKO, a private lab in North Carolina, to process about 1,000 tests a day. Bullock said he expects a "reasonable" turnaround time of two to three days for tests sent to MAKO.
"We don't want to be left high and dry again if national demand for testing puts a state like ours on the back burner," Bullock said.
The state will still aim for its goal of 60,000 tests a month, and would be able to meet that with the state lab and MSU's capacity. That would include running 2,000 tests a day at MSU through pooling, as well as 1,000 at the state lab for symptomatic people and front-line responders, as well as close contacts of known cases.
"I think we can meet the needs that we have in Montana with those two solutions," Bullock said. " ... We will not be able to immediately open back up the types of mass community testing events we were doing in the past, but we're really building on long-term sustainable solutions to doing so and do anticipate returning to greater community testing soon."
Bullock said the state may at some point return to using Quest if its capacity there improves. The state still holds its contract with that lab, where it pays $100 per test run. That's the same price the state will pay MAKO. It's also what the state will pay MSU to start while the university scales up it operation.
"After the equipment, the reagents, personnel, workflow are in place and we look at the first 30,000 tests, we'll certainly review. MSU only wants to cover its costs, not to be turning a profit," Bullock said.
By Wednesday, Montana reported 2,813 lab-confirmed cases of COVID-19, with 1,228 active cases. There have been 42 deaths statewide, with 30% of those deaths connected to an outbreak at Canyon Creek Memory Care center in Billings, where nearly all of the residents and employees had tested positive. Last week Bullock issued a mask mandate that applies to counties with four or more active cases, which was about 28 of Montana's 56 counties on Wednesday.
During the call Wednesday, Bullock said that many of the new cases in the state are tied to "large gatherings where folks are not taking proper precautions."
That includes people who went to work while sick or didn't follow quarantine or isolation instructions from local public health officers. In more than one situation, Bullock said that resulted in cases being brought into congregate settings with at-risk individuals, though he did not say where.
Other new cases are tied to a collegiate athletic team and their friends. That one cluster included 20 people and was connected to 80 close contacts in one county alone. The same cluster was later tied to additional cases in three other counties through social events including a wedding that was attended by people while infectious. The majority of cases in this cluster and associated events were among younger people, Bullock said.
Another cluster was tied to a different wedding that was attended by individuals who later tested positive. That event caused new cases in the community, which included people sickened at other social events. One of the subsequent events was tied to three new cases in that community, but another related event that practiced good distancing measures did not see any new cases, Bullock said.
Concerned about COVID-19?
Sign up now to get the most recent coronavirus headlines and other important local and national news sent to your email inbox daily.