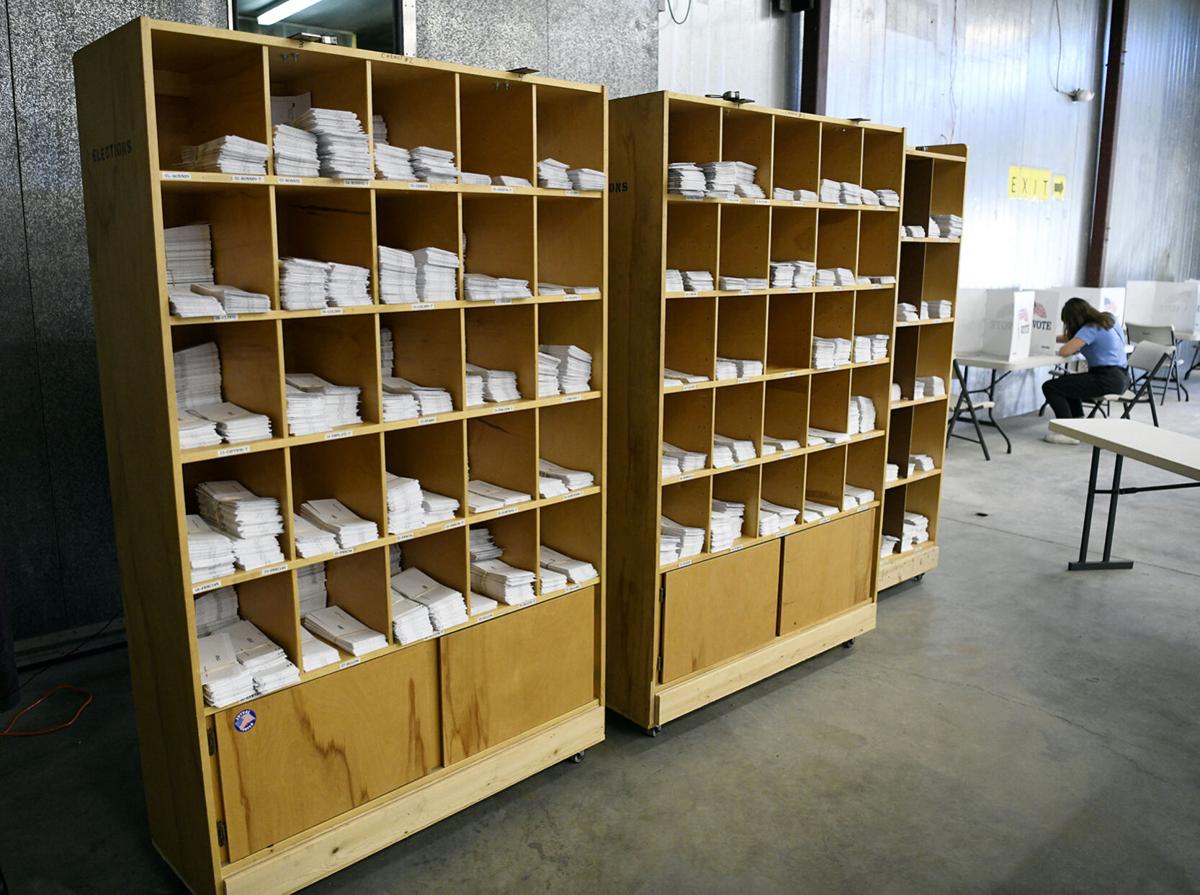 A poll conducted by Montana State University shows the top races in the state on this November's ballot are incredibly tight.
The governor race between Democratic Lt. Gov. Mike Cooney and Republican U.S. Rep. Greg Gianforte had the widest spread of any statewide races in the poll, though it was still within the margin of error. Gianforte had 47% to Cooney's 42%, with 7% of people undecided. This was the only statewide race on the ballot with a third-party candidate, Libertarian Lyman Bishop. The poll described Bishop's share as "negligible" at less that 2%. 
The Treasure State 2020 Pre-Election Poll was conducted by mail and was in the field from Sept. 14 to Oct. 2. It was sent to 8,836 deliverable addresses and there were 1,787 surveys returned for a response rate of 20.2%.
The margin of error for the overall survey is +/- 3.9 percentage points. The poll was funded from more than 100 donors to the MSU Alumni Foundation and MSU. It was mailed to registered and active voters.
In the Senate race, the poll showed that while Bullock is capturing 97% of people who identify as a Democrat, Daines is clocking support from 88% of Republicans, with about 8% breaking to Bullock. Bullock is also up 67% to 29% among those who identify as Independent.
Daines has an advantage with older people, age 60 and up, while Bullock has stronger support among those who are younger than 40. The poll points out that turnout among younger voters is historically lower than older ones.
The poll shows about 87% of those who said they will vote for Trump this year will also vote for Daines, while about 7% support Bullock. About 6% of Trump supporters either planned to vote for another candidate or were undecided. 
The website 538, which features a compilation of various polls, shows a poll from Oct. 9-10 by Public Policy Polling with Bullock and Daines at tied 48%. Another poll from Emmerson College that was in the field Oct. 5-7 shows Daines up 52% to Bullock at 43%. Other polls show a much closer race and the Cook Political Report ranks the contest a tossup.
In the House race, Rosendale has support from 87% of Republicans, while Williams captured 8% of GOP respondents. A much higher number of respondents identified as Republican, however, 698 to 442 in this race. A similar age division was present in the House race as in the Senate one, though Williams' boost among young voters was less pronounced than Bullock's. The Cook Political Report ranks this race as leaning Republican.
Independents were far less decided on a candidate in the governor race, with 18% not sure who they were voting for. Similar to other races, the poll shows that Gianforte is up with voters age 40 and older, while Cooney's strongest support is from younger voters. Cook also ranks this race a tossup.
The poll predicts that the outcome of the initiatives will rely on how those who were unsure of their vote turn out and turnout among younger voters.
The first MSU poll done in 2018 also showed a statistical tie between Tester and Rosendale in that year's Senate race, with Tester up 46% to Rosendale's 43%. Tester went on to win that race with 50% of the vote to Rosendale's 47%.