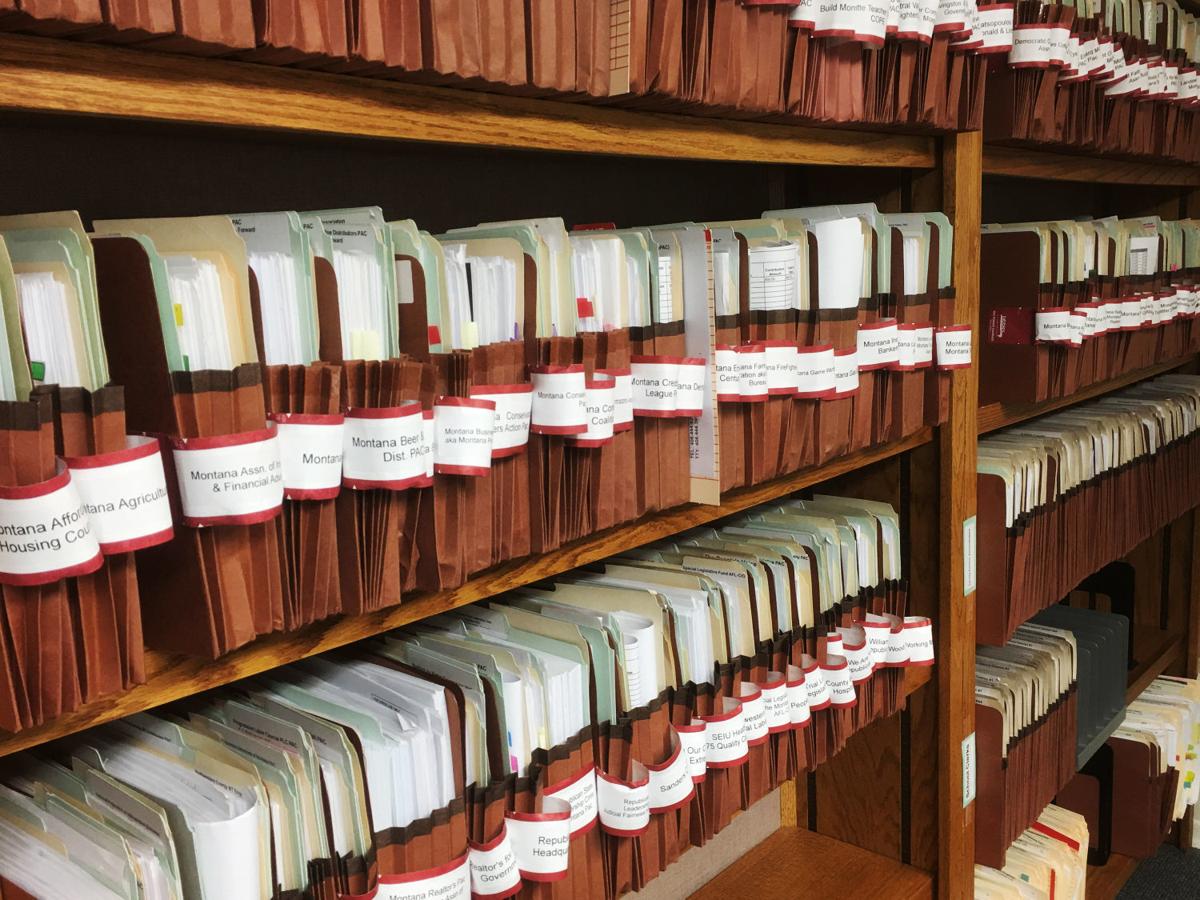 The Commissioner of Political Practices is demanding the Montana Republican Party turn over campaign finance and other party records it subpoenaed as part of a 2018 campaign finance investigation.
Democrats had previously been the subject of a 2015 complaint filed by conservative blogger Tim Adams over their use of party employees to help candidates.
Keenan's 2018 complaint to current Commissioner Jeff Mangan said Republicans should have to play by the same rules Democrats have been since the 2015 spat.
But in documents filed with Lewis and Clark County District Court last week, the state GOP says it does not take the same approach Democrats do with party staffers working with Montana candidates for office, so it doesn't have as many personal services expenditures to report.
"The Democrat Party makes this allegation based upon an incorrect assumption — that the Montana Republican Party operates as they do by hiring staff and assigning them to specific candidates," wrote GOP treasurer and state Rep. Mike Hopkins in a 2018 letter to Mangan.
"We do not hire employees to work for specific candidates. We organize a team of employees, most of whom are temporary election cycle employees, to do general party-building activities and voter contact. … Therefore, we do not believe that our employees' activities fall within the scope of 'Personal services' because we do not coordinate with candidates on their behalf."
The Republican Party reported only four "personal services" transactions in the 2015 cycle, while Democrats reported 4,479. The Democrats said about 90% of the party's reportable expenditures were for personal services. 
In court documents, Anita Milanovich, a Butte attorney working for the Montana GOP, said the party made a choice to not make "personal services" contributions to statewide and legislative candidates in 2016 and 2018. Milanovich said the GOP reviewed its records and had reported everything properly.
The Commissioner of Political Practices Office, in several letters last year, told the state GOP it needed to see the party's records to independently verify what it is claiming. Though the office said it has received some documents, it is still asking for information, including:
• names, contact information and wage details for Montana Republican Party employees, contractors and field directors from 2016-2018;
• time records to document the work of employees, contractors and field directors;
• documents detailing individuals who were paid by the Montana GOP to work on behalf of campaigns for state offices in 2016 and 2018, and more.
In a 2018 letter to the commissioner, the state GOP said asking for three years of information about employee job tasks and duties would violate the First Amendment.
"Disclosing such information — which is not relevant to MDP's complaint because MTGOP rarely engage in 'personal services' and has already disclosed such services — would divulge internal strategies of the MTGOP and drastically alter how much MTGOP internally communicates, associates and operates and will likely make employees and volunteers less willing to associate with MTGOP, knowing that its strategies can be made public," Milanovich wrote.
The subpoena was issued June 12, two days before the GOP's statewide officer's convention in Helena, with a deadline to comply of July 12. The GOP asked for an extension, to Aug. 26, which the commissioner's office denied.
"Based on all that I can see in this matter, the MT GOP has no intention of providing records (other than what it has filed) and every intention of litigating. We might as well get started," wrote Gene Jarussi, a Billings attorney representing the commissioner, in a June 26 email to Milanovich. In a previous email, Jarussi noted the statute of limitations on the complaint runs out in 2020.