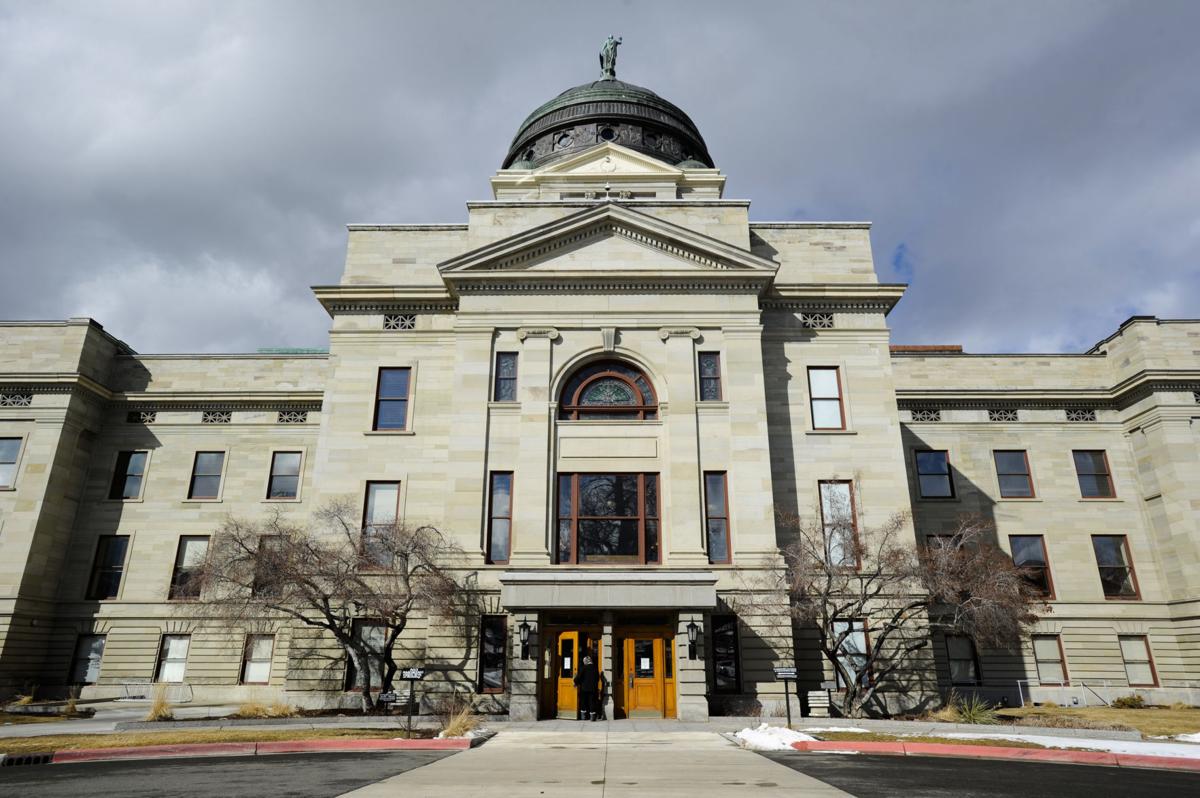 As the federal government continues deciding how COVID-19 relief funds can be spent by the states, Montana legislation allocating more than $900 million of that money is being put to the test, especially when it comes to infrastructure spending.
Projections of how much money would be coming to the state via the federal American Recovery Plan Act (ARPA) arrived when the recent legislative session was well underway, forcing lawmakers to scramble to allocate the unexpected windfall. The result, state budget director Kurt Alme told a panel of lawmakers and administration officials in Helena on Tuesday, was legislation equipped with a number of processes to meet the then-unknown federal rules halfway.
"We were put in a position by Congress of doing a sort of ready-shoot-aim process, instead of the other way around, so we knew that there were going to be issues to reconcile," Alme told the ARPA Communications Advisory Commission.
The commission is overseeing the implementation of Montana's new $275 million broadband expansion program, a major chunk of the federal funds the state got for infrastructure development. During its first meeting Tuesday, administration officials noted that rules clarifying how different buckets of money can be spent are still trickling out of Washington.
One bucket of federal funds, dealing with "coronavirus capital project funds," still lacks clear guidance. Alme quoted federal rules that appeared to require those funds be spent on projects related to broadband and "connectivity." The Legislature had appropriated $119 million of that money for mostly brick-and-mortar projects, like government-owned and state university buildings.
Responding to a question from Rep. Ed Buttrey, R-Great Falls, Alme didn't rule out the possibility of a special session if something the Legislature passed is completely irreconcilable with federal rules, but noted that the main ARPA bill, House Bill 632, provides a range of ways for Republican Gov. Greg Gianforte's administration and the special ARPA commissions to address smaller hiccups.
"As long as we don't conflict with federal or state laws, the agencies have discretion to implement and sort of smooth out the rough edges," Alme said.
The director of the state's ARPA program, Mike Foster, said his staff is currently working with other departments to provide a response to the 151-page batch of rules released by the federal government after the Legislature adjourned at the end of April.
Those rules also affect the state's fledgling broadband expansion program. Department of Commerce Director Scott Osterman told the commission that requirements for download and upload speed were recently set at 100 down and 20 up, with a preferred target of 100 down and 100 up. While legislation passed last session that established the state program didn't mandate minimum speeds, Osterman said the rules are in line with what capacity will be needed in the future.
"If we build for 2025, at the end of ARPA we will have built for a system that's basically obsolete by the time we deploy," Osterman said, adding that "speed is just one of the aspects that we need to look at."
This summer, he said the state's new Broadband Task Force will be creating maps of Montana's current broadband capacity to identify areas to prioritize for funding broadband projects. Grants will be awarded based on a range of factors including current capacity, matching funds from private providers and local governments, the cost to customers and the time it will take to complete the project.
According to data published by the FCC in January, Montana was the 46th-ranked state for broadband access, with 86.7% of its population having access to terrestrial broadband connections. Nationwide, 95.6% of Americans have access to terrestrial broadband.
Broken down by counties, just 12 of Montana's 56 counties have a rate of broadband access equal to or higher than the nationwide average. On the state's tribal lands, 67.2% of people have broadband access
Under ARPA, relief funds coming to the state must be obligated by the end of 2024, and must be fully spent by the end of 2026.