One of the most contentious ballot issues facing Montana voters this fall is whether to deny permits to mines that require perpetual treatment of water.
The initiative would prohibit the Montana Department of Environmental Quality from issuing a new mining permit unless the applicant shows "clear and convincing evidence" that the mine's reclamation plan contains "measures sufficient to prevent the pollution of water without the need for perpetual treatment."
Backers of I-186 Yes for Responsible Mining point to a litany of past environmental degradation from mining. Some of those include historic mining absent environmental regulations, but also more recent contamination left by bankrupt companies and insufficient reclamation bonding. The initiative is about ensuring that the mistakes of the past are not repeated, they say, and that the legislature has failed to pass adequate legislation.
"You are right in that I-186 will block some mines in the future," David Brooks and Tom Reed co-directors, Yes wrote in a recent op-ed. "They are the kinds of mines no one wants in their backyard – the ones that leave our water toxic and orange. But mines that show they can keep our water clean? Mines like Stillwater? Those are the kinds of mines that will continue to flourish in Montana when I-186 passes, providing jobs and clean water for generations to come."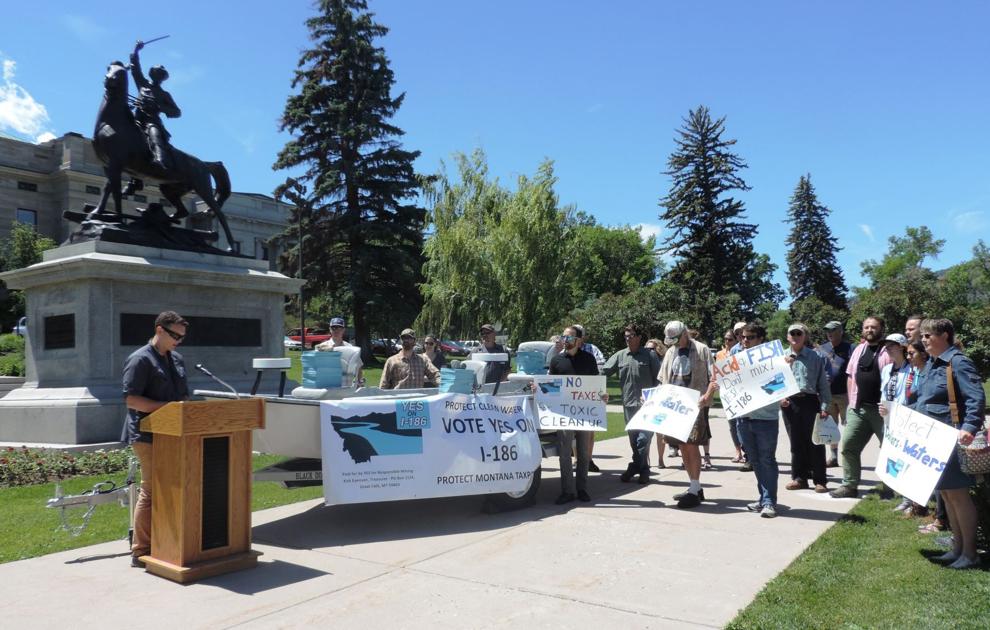 Brooks currently serves as executive director of Montana Trout Unlimited.
Stop I-186 to Protect Miners and Jobs formed as the primary opponent of the initiative and launched an extensive media campaign aimed at its defeat. The group has attacked the potential economic impact to the mining industry and questioned whether the initiative's language will lead to protracted litigation.
"The proponents of this initiative are misleading Montanans with vague rhetoric and inaccurate claims that our clean water is at risk," Rep. Becky Beard, R-Elliston wrote in her recent op-ed. "But with our existing strict environmental and permitting regulations, high bonding requirements that are administered by qualified experts at the Montana Department of Environmental Quality, and state-of-the-art technological advances, we already have an abundance of environmental safeguards in place that effectively protect our water resources."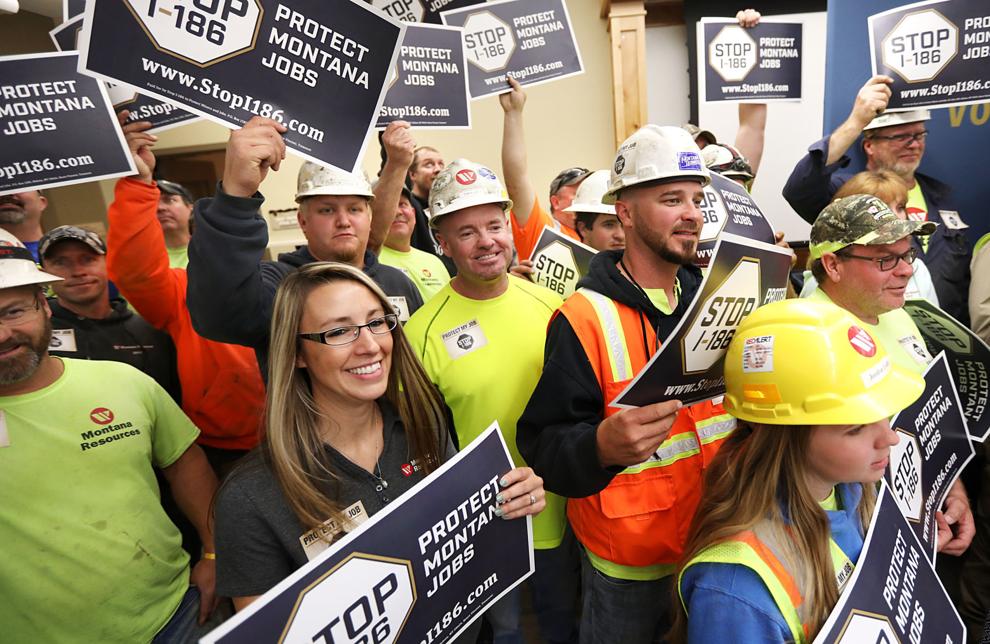 Fundraising for both sides has hit roughly $1 million, campaign finance reports show. Pro-I-186 funding includes seed money from organizations such as Trout Unlimited and then mostly individual donations from members of supporting groups. Opposition funding has come almost entirely from the mining industry.
DEQ regulates mining at the state level, issuing mining permits, water discharge permits and air permits. Under the Montana Environmental Policy Act, before it issues permits the agency must consider the environmental consequences and ensure those are mitigated to comply with state and federal laws. That consideration comes in the form of an environmental impact statement, which goes out for public comment and provides various alternatives for project designs.
Former DEQ Director Tom Livers told lawmakers in May that the agency believes the initiative impacts three permitting processes. Those for new mines, amendments for new mines, and if a mine is permitted but the need for perpetual water treatment is discovered, mining may continue under the existing permit but subsequent amendments must be denied.
State law dictates that companies post reclamation bonds to pay for cleanup if they walk away. One of the issues in the past, as illustrated by mines such as the bankrupt Pegasus' Zortman-Landusky mine, were insufficient bonds that have meant public dollars pay for millions in cleanup costs.
Since 1999 when the mine shuttered, more than $77 million has been spent for cleanup. The mine left nearby water sources contaminated and pollution continues to degrade water.
The $47 million Zortman-Landusky bond calculated by DEQ has come up far short of actual costs. The other $30 million spent includes nearly $20 million in federal and state grants, more than $8.6 million in taxes on mines, and another $1.1 million in other state funds, including general fund tax dollars, according to DEQ.
A trust dedicated to cleanup raises about $1 million annually compared to about $2.5 million in projected annual funding needed. Several needed projects slated for the next 10 years are estimated to cost another $5 million. A more permanent fix in constructing a barrier for the Landusky leach pad would cost an estimated $30 million, DEQ figures show.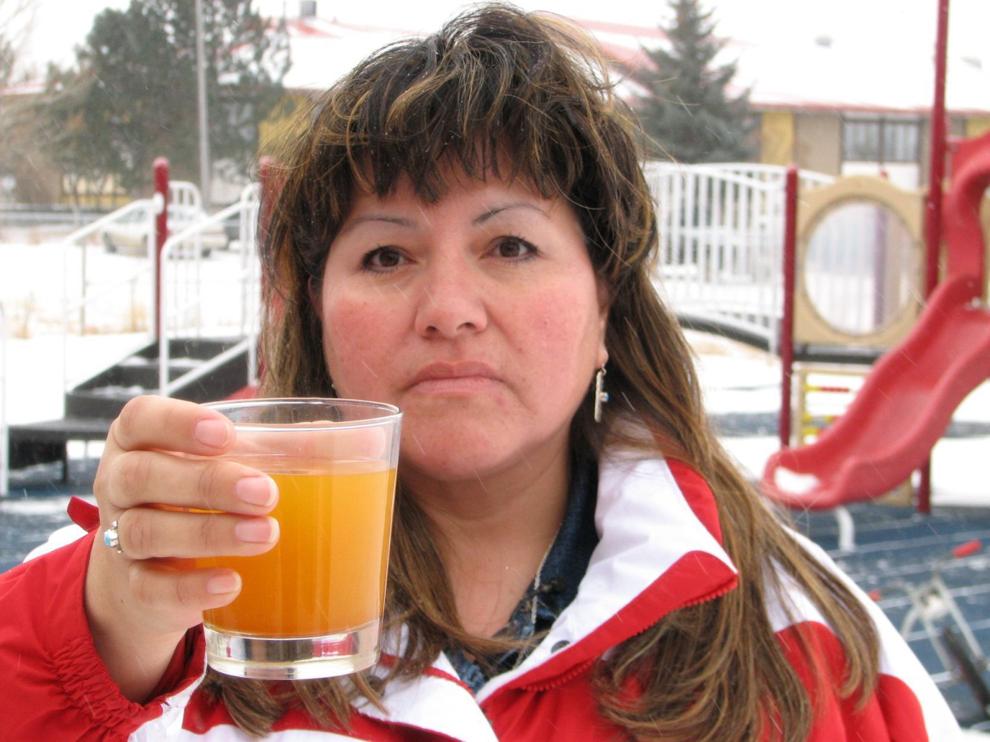 While far less costly, Pegasus' mines at Basin Creek south of Helena and Beal Mountain near Anaconda were also underbonded.
DEQ has worked to improve its bonding calculations and reassess them every five years, officials with the agency have said publicly, but supporters of I-186 believe that insufficient bonding remains a major concern.
For many proponents, past companies that have not lived up to promises of environmentally friendly mines and cutting edge technology causes a distrust of the industry.
Both proponents and opponents of I-186 focus on the economic impacts to rally voters.
Supporters point to an estimate from the Outdoor Industry Association that Montana's outdoor recreation economy topped $7 billion in consumer spending last year and employs more than 70,000 Montanans. Other industries also depend on clean water, with brewery and resort owners among those speaking out in favor of the initiative.
"As Montanans, we too have a desire for a strong economy, clean rivers and streams, healthy families and vibrant communities. Our jobs, homes, land, farms and ranches, children – they all rely on the promise of clean water," Brooks and Reed wrote.
Opponents cite a recent study from the Bureau of Business and Economic Research at the University of Montana which looks at the economic impact of Montana's eight largest hardrock mines. The report found more than 12,000 employed in the mining industry with about $2.7 billion in annual economic output. And three proposed hardrock mines will only add to that impact .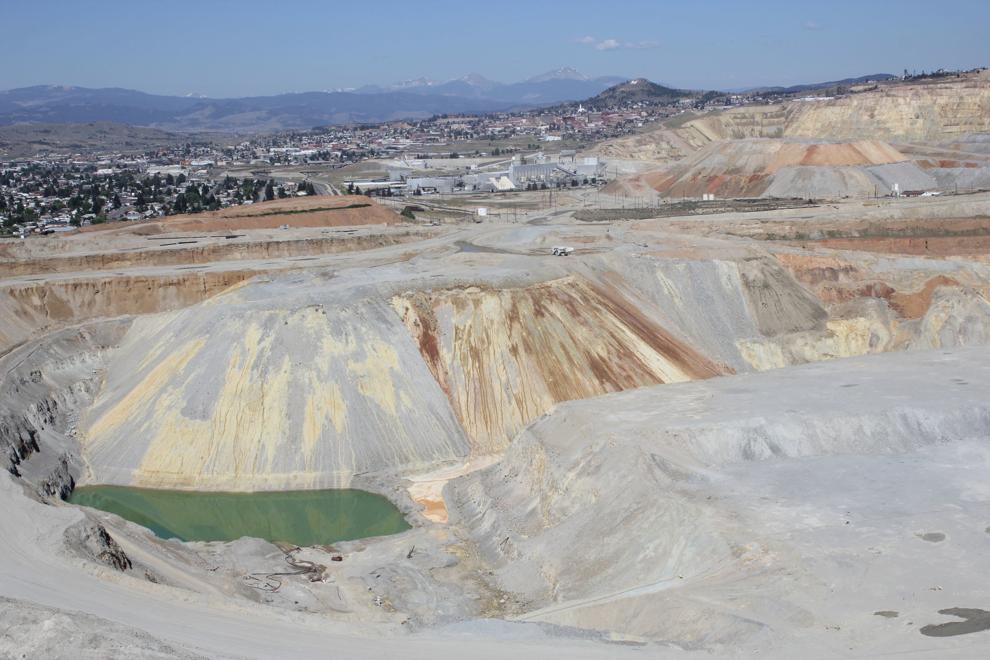 The only current hardrock mine in the permitting phase, Black Butte near White Sulphur Springs, does not currently propose perpetual treatment of water, according to DEQ.
I-186 opponents have repeatedly said that passage of the initiative will effectively mean an end to future mining in Montana.
But proponents tout mines such as Stillwater in central Montana and the shuttered Troy Mine in northwest Montana as examples of mines that do not pollute water in perpetuity, and other states with laws similar to I-186 that still have an active mining industry.
When asked if companies have said they will not come to Montana if I-186 passes, Johnson said much of the concern has thus far come from the investment community.
"While I cannot say that somebody that was coming here is not coming here, I can tell you that I answer numerous calls each week with questions from investors wanting to understand this, wanting to understand what it means for developing a project in Montana," she said. "It is having a chilling effect."
Is I-186 a catalyst for litigation?
After undergoing legal review, the ballot language says that several terms will need further definition by DEQ or the Legislature. Those terms include "perpetual treatment, perpetual leaching and contaminants."
While the term "perpetual" is typically understood as never ending, the practical meaning has taken on different forms in other states. One example is Maine, which adopted a 10-year post-reclamation standard.
The initiative will also create a heightened legal standard specifically for water pollution. A current EIS must meet a "preponderance of evidence," standard of evidence. Under I-186, the perpetual water treatment question must meet a "clear and convincing," standard, which is higher than a preponderance of evidence but lower than "beyond a reasonable doubt."
Erin Bills, attorney with Montana Legislative Services, characterized clear and convincing as "substantially more likely," as opposed to the "more likely than not" characterization of the preponderance of evidence.
Opponents believe that both the higher evidentiary standard and undefined terms will invite mining opponents to litigate future permits.
Attorney Bill Mercer, an I-186 opponent, said the preponderance standard is easy to understand, essentially when the "scales of justice" tip to 51 percent, the standard has been met.
"(Clear and convincing), we know it's somewhere above 50 percent, we know it's somewhere below 100 percent, but the department would need to apply that standard and it is absolutely unclear to us today, it will be unclear to them as they are trying to do this evaluation," he said.
"This is one more imprecise, undefined, ill-conceived thing that is part of this overall package where the voters are being asked to adopt something where we don't know what the legislation means."
Clear and convincing is rarely seen in Montana law and currently absent from environmental law, Johnson noted. It is traditionally applied to an action that has already occurred, rather than a speculative document such as an EIS, she added.
"Trying to prove a negative is impossible, so that is one of the reasons why new evidentiary standards coupled with these new definitions, will lead to protracted, lengthy legal action," Johnson said.
Johnson also takes issue with the "perpetual treatment" language. She questions what constitutes treatment under the law, and whether reclamation that impacts water such as engineered wetlands will fall into a legal limbo.
Brooks says the higher evidentiary standard is necessary because too many times, analysis of effects on water is poorly done.
"Protecting clean water is the biggest risk for new hardrock mines and it's the most important of the resources," he said. "It deserves that higher standard of protection."
Brooks pointed to a May hearing of the legislative Environmental Quality Council, when DEQ staff testified that in many cases, current analysis likely already meets clear and convincing standards.
"I don't believe this will change the thoroughness or integrity of our current review process," Livers told the council. "I would say our analysis is already being done to that level, but that's an untested standard."
To comply with a clear and convincing standard, DEQ believes additional documentation will be necessary, Livers said. The agency estimates additional staff will cost between $115,000 and $118,000 per year over the next four years to comply.
Regardless of the standard of evidence, the possibility of litigation is always there, he said.
With the higher standard in mind, Brooks flipped the litigation argument, saying that if DEQ meets the higher evidentiary standard it would actually make it more difficult for mining opponents to argue in court against those findings.
Reporter Tom Kuglin can be reached at 447-4076 @IR_TomKuglin