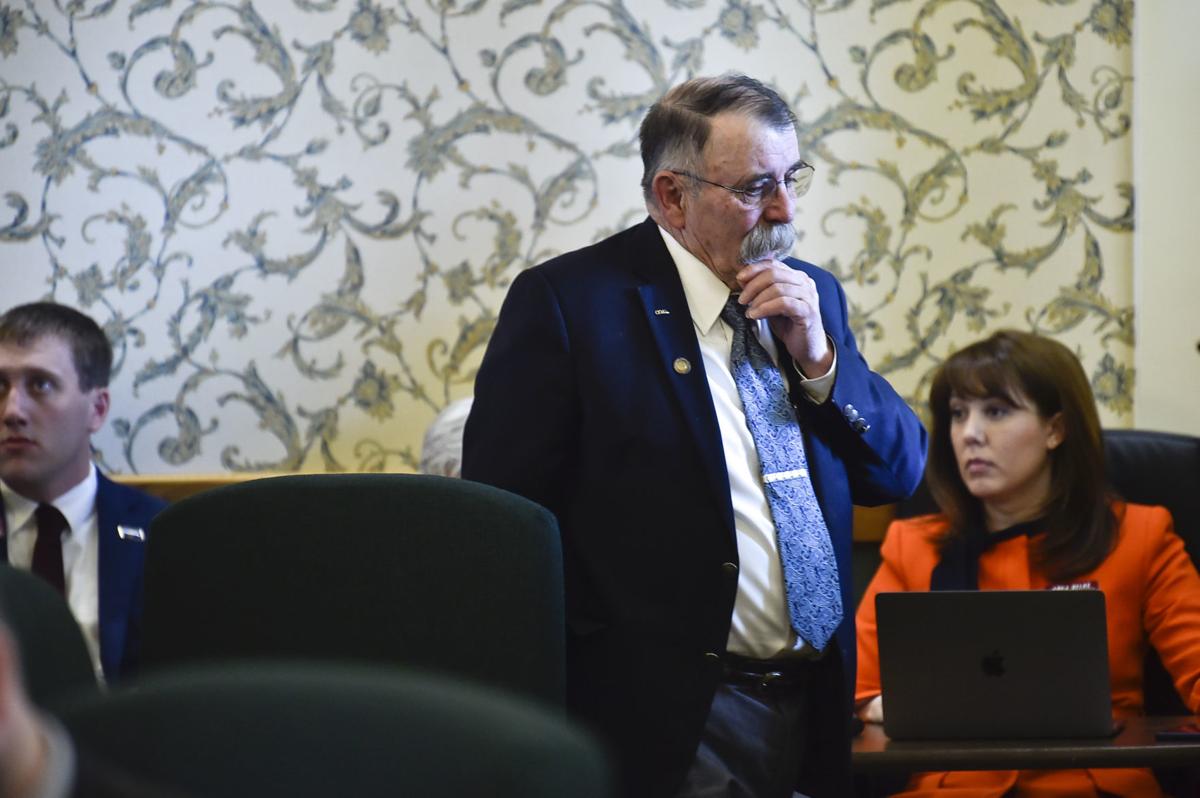 On a 28-22 vote, the Senate cleared a bill to continue the state's Medicaid program with the addition of work requirements and a six-year expiration date.
Expansion extends Medicaid coverage to those earning up to 138% of the federal poverty level. Montana's program was first passed by the Legislature in 2015 and would end this summer if lawmakers don't act. Republican Rep. Ed Buttrey, who carried the bill that originally expanded Medicaid four years ago, is carrying this session's bill, House Bill 658.
The bill moves back to the House, which passed it 61-37 in March, for representatives to consider Senate amendments. 
Eight Republicans joined with all 20 Democrats in the Senate to pass the bill Tuesday. It had previously stalled on a tie vote, with Republicans who co-sponsored the bill withholding their support in an attempt to get traction on other natural resource legislation. 
That included Senate Bill 331 to encourage NorthWestern Energy, the state's monopoly utility, to purchase a larger share in the coal-fired power plant in Colstrip by easing regulatory and cost oversight. The first plan would have put ratepayers on the hook for $75 million.
You have free articles remaining.
Forty minutes after the Senate passed the Medicaid expansion bill, the House reversed itself and killed the Colstrip bill on a 37-60 vote. Just a day earlier it endorsed the same bill 62-38.
Senate Majority Leader Fred Thomas, a Republican from Stevensville, said the Colstrip vote might have turned out differently if the Senate continued its delay of the expansion bill. Tuesday was a deadline to send the bill back to the House to review its amendments.
"There may have been some reaction that if the Senate had held up the Medicaid bill and had created some leverage inside the session, that maybe they would have passed (the Colstrip bill) more forthrightly. … That could have played into it," Thomas said after the votes.
Republican Sen. Duane Ankney, of Colstrip, flipped from a no vote on Medicaid expansion Monday to a yes Tuesday. He said it was never his intent to kill Medicaid expansion but he wanted to bring more attention to natural resource bills.
"Frankly I'm not sure I would have voted for that bill either by the time they were done with it," Richmond said of the House amendments.
Richmond said there has been discussions about finding another vehicle to carry some of the intent of the Colstrip bill. It's also possible a 58-vote majority in the House could blast the bill back to life, but a super-majority of the Senate would also have to approve accepting it after deadline.
Ankney is optimistic something will happen to revive the intent of the Colstrip bill.
"Until I walk out of here, none of my bills are dead," Ankney said. "And I think there's still a possibility it may rise again. After all, it's Easter."