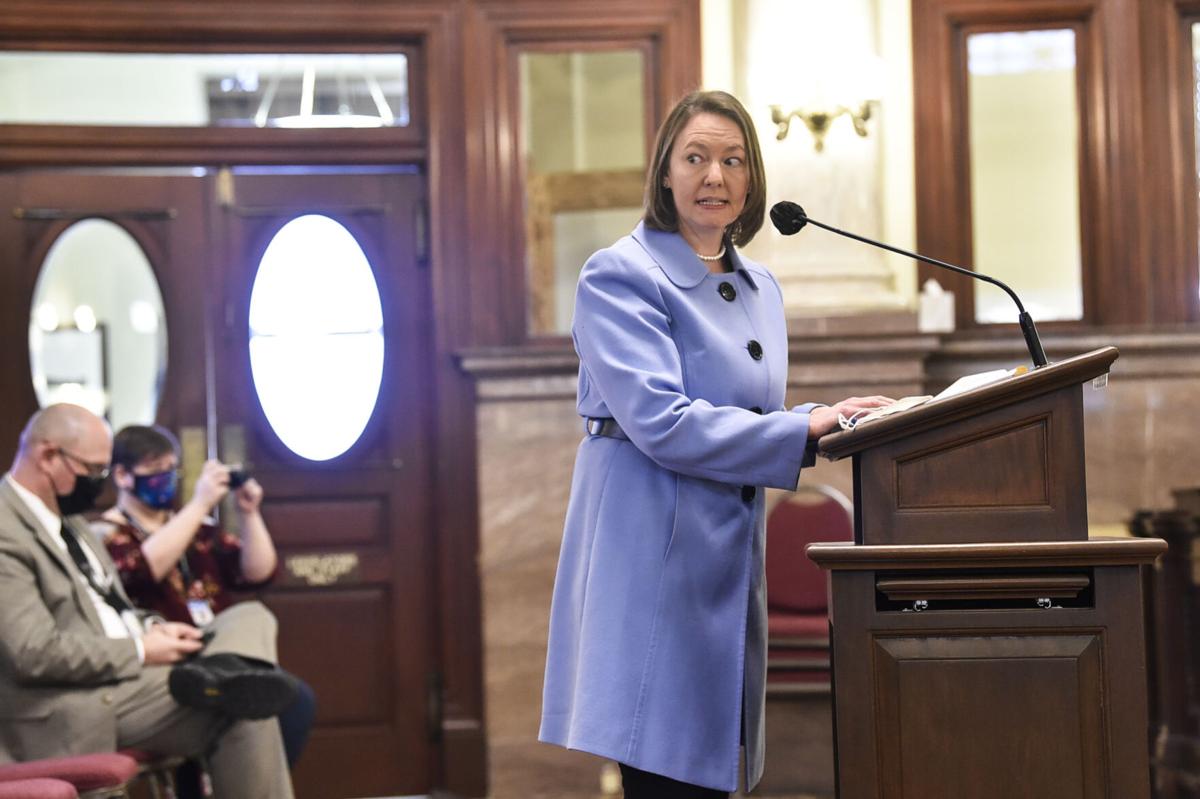 A Senate panel Wednesday took under consideration two judicial appointments by Montana's former Democratic governor, part of a vetting process before the vote to either reject the appointments or send them to the Senate floor for confirmation. 
The Senate Judiciary Committee heard from District Court judges Chris Abbott, who has been presiding over the Lewis and Clark County District Court bench for five months, and Michele Levine, who was sworn in for Cascade County in November and already has a docket of 1,200 cases. Peter Ohman, who was appointed to the District Court in Gallatin County last year, is set to appear Friday.
Both judges had the support of their local county attorneys, law enforcement, private attorneys, public defenders and the State Bar of Montana.
While testifying before the committee Wednesday, both also took time to try to ease lawmakers' concerns about any perceived bias.
"If I can't set aside my own views and apply things even-handedly, then I don't belong in this job, frankly, and nor does anyone else," Abbott said.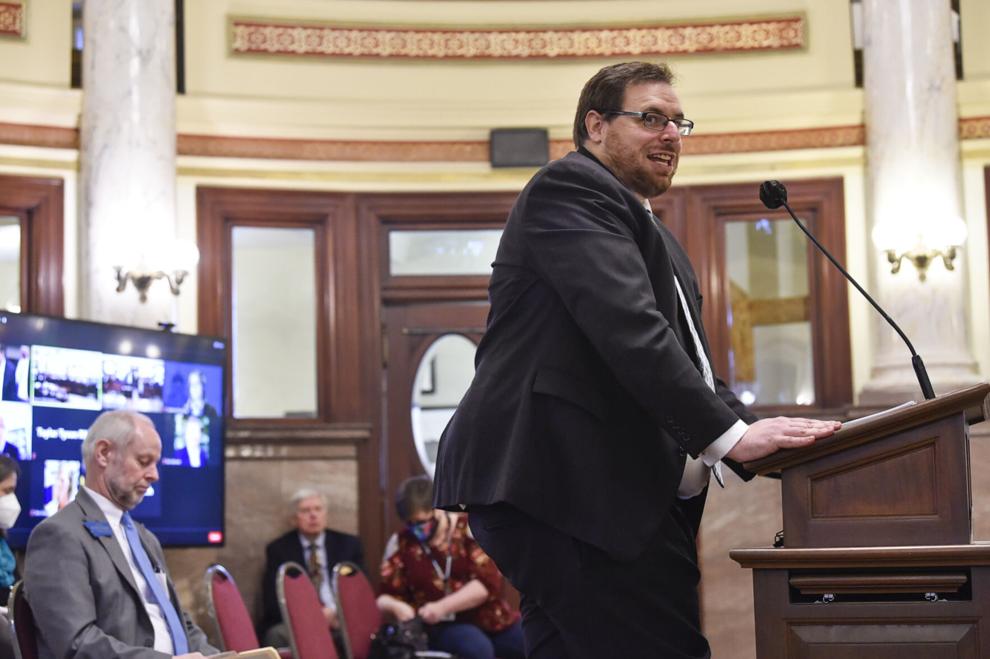 No one testified against either judge, although the judicial confirmation process this year still is draped in uncertainty. Their committee hearings were delayed until the new Republican governor signed a bill eliminating the judicial nomination commission that nominated Ohman, Abbott and Levine to former Gov. Steve Bullock for appointment. That bill, which Gov. Greg Gianforte signed last week, grants the governor direct appointment power once a judge vacates the bench. If the appointments are rejected, Gianforte would begin the selection process to put his own judicial appointments forward.
Several lawmakers on the committee took aim Wednesday at Levine's votes cast as a former Democratic lawmaker from Missoula, as well as her past associations with groups such as Carol's List, which helps progressive women get elected to office, and the Northern Plains Resource Council, which has opposed projects like the Keystone XL pipeline. She worked for the groups as a board member and as a citizen lobbyist, respectively.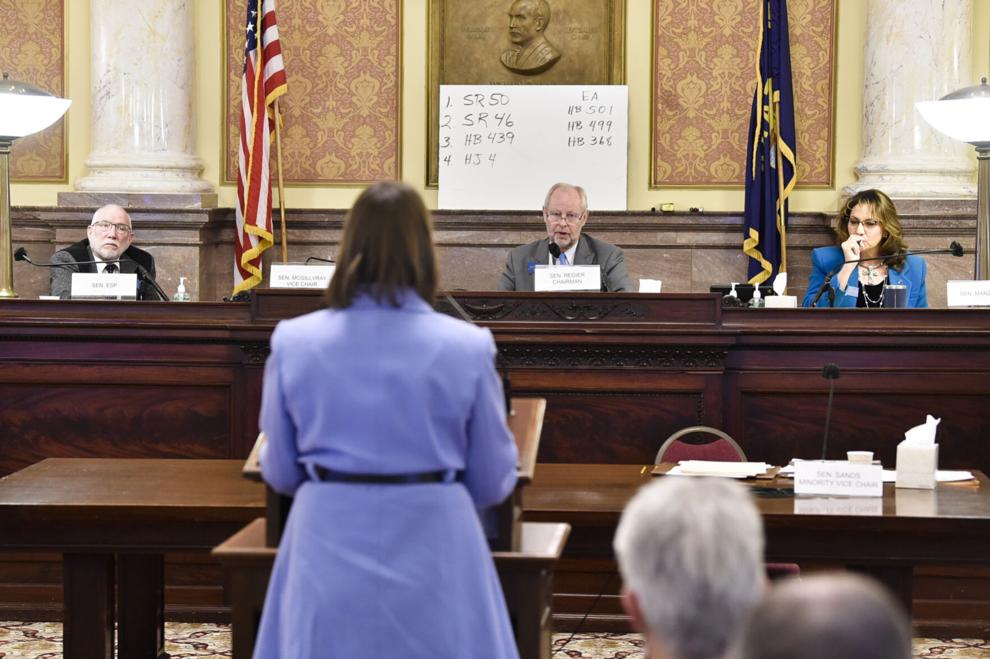 "I do understand the role I have now, it is different," Levine said. "It's not to impose my own beliefs or perspectives. … One of the things about being a judge is making decisions you may not like or may not agree with."
Levine's legal background is focused heavily on insurance disputes, family law and prosecuting DUIs. She spoke extensively Wednesday about the rising tide of criminal, dependency and neglect and civil cases in her county that she is eager to resolve. District Court Judge John Parker, also from Cascade County, testified before the committee Wednesday, lauding Levine's "relentless" work in understanding the mechanics of the job and adding that rejecting her appointment would be akin rejecting the community's needs for justice.
"Your decision on this matter is not about politics, it is all about people," Parker said. "I can assure you Judge Levine is exactly the kind of person you would vote for if you had a paper ballot in your hand right now. … She is working diligently to apply the very laws you are writing day in and day out in this session."
Abbott's supporters from Helena had lined up to the microphone to testify on his behalf. Like in Levine's case, many spoke of an outrageous case load sitting in the local District Court. Among them was Lewis and Clark County Attorney Leo Gallagher, who has held his office for 20 years.
"I come before you out of self-interest," Gallagher told the committee. "I've seen and been in front of a lot of judges. None has been better than my experience with Judge Abbott since he took the bench."
Abbott had the advantage with the committee of zero political experience, working previously as a public defender and later as a state attorney in several roles, including work with the Attorney General's Office and the Office of Public Instruction. He spoke Wednesday about the work ahead to mitigate the staggering caseload and celebrating recovery in the treatment court he inherited when he took over the bench; Gianforte attended one of those hearings two weeks ago. 
He told the committee that taking the bench in District Court was his "highest ambition."
"Of course I can't promise you I don't have political views," Abbott said. "But I can promise you like I ask a juror to in a trial that I can set them aside. I've done that my whole career."
The committee did not vote Wednesday whether to send the appointments to the Senate for confirmation. 
The day after Gianforte signed Senate Bill 140, giving himself direct appointment power over judicial vacancies, former lawmakers and officials petitioned the Montana Supreme Court to strike the law down as unconstitutional. On Wednesday, Supreme Court Chief Justice Mike McGrath, a former Democratic Attorney General for Montana, recused himself from the case.