By the end of the year, Montana may come close to doubling its number of state-approved chemical dependency treatment centers, with new options opening around the state, including rural areas where services are much needed.
That's because of a change made a year ago that removed a 40-year-old segment of state law that allowed only one state-approved treatment center per county. Back then the law was meant to encourage geographic variety in treatment centers; but as Montana grew, so did the need for options.
Approximately 64,000 people in Montana have a substance use disorder, according to the 2014 National Survey on Drug Use and Health.
New treatment programs — some brand-new clinics, and others expansions of existing organizations — have been approved or are in the process in Helena, Missoula, Polson, Billings, Shelby, Butte, St. Ignatius, Kalispell, Livingston, Browning, Eureka, Wolf Point and Plentywood.
"When this bill went through, we had 32 state-approved providers, and now we have a total of 25 that we think are going to be state-approved by the end of the year," said Zoe Barnard, administrator of the Addictive and Mental Disorders Division of the state Department of Public Health and Human Services.
State approval means a center can bill Medicaid for the services it provides clients.
That's critical for many of the providers who sought state approval, including Kayla Anderson, who operates Prairie Hills Recovery Center in Sidney. She opened her center in 2015 and got state approval at the end of last year.
Medicaid payments keep her operation, with a client base of 60-70 percent people who are on Medicaid, viable. 
"With only me counseling, it's not a very big paycheck, but at least it's money in the account so we can keep the lights on and pay our rent here," Anderson said.
Shaunda Albert, who opened Willow Canyon Counseling Services in Ronan in January, said so far 100 percent of her clients are on Medicaid.
"That is huge for me and for the viability of my business to be able to bill Medicaid," Albert said.
To get state approval, centers have to complete an application and submit their policies and procedures.
Substance use disorder services that can be state-approved include day treatment, detox, inpatient treatment, recovery homes, intensive outpatient treatment, outpatient treatment and educational courses for DUIs and minors in possession.
So far no applications have been denied, said Bobbi Perkins, chemical dependency bureau chief for the state Department of Public Health and Human Services.
Showing a need
Barnard said though the duplication language was removed from state law, providers still must demonstrate a need for the services they want to provide. 
Albert, who runs the counseling services center in Ronan, said to demonstrate that need she used demographic information from the Confederated Salish and Kootenai Tribes, as well as information from the county and child protection services. She said many in her community were on waiting lists for services.
"There's definitely a need where we live in Lake County," Albert said. "There's one state-approved agency right now, and they have two addiction counselors there, so this whole area was greatly under-served."
If the old law was still in place and getting state approval weren't an option, she said she could have supplemented her work with providing mental health services. But now her whole plan has changed, and chemical dependency is her main focus.
"Working with the Native population here, I'm a tribal member myself, there's a lot of generational trauma that has happened with boarding schools," Albert said. "Our Native people have never been able to recover from that. We lost the ability to parent, we're dealing with addictions. There's generational alcoholism and drug abuse."
Anderson, who grew up in the small community of Plentywood just south of the border with Canada in northeastern Montana, said having more than one option in town also matters in communities where it can seem like everyone knows everyone else. Having even just one more option can help in cases like that, or when sometimes a provider and patient just don't click.
Showing need doesn't just have to be when more people seeking services than what's available. It can also include offering different types of programs than what already exist in the area.
For example, the Recovery Center in Missoula included in its application that it wants to expand into treatment homes for pregnant women in St. Ignatius, Perkins said.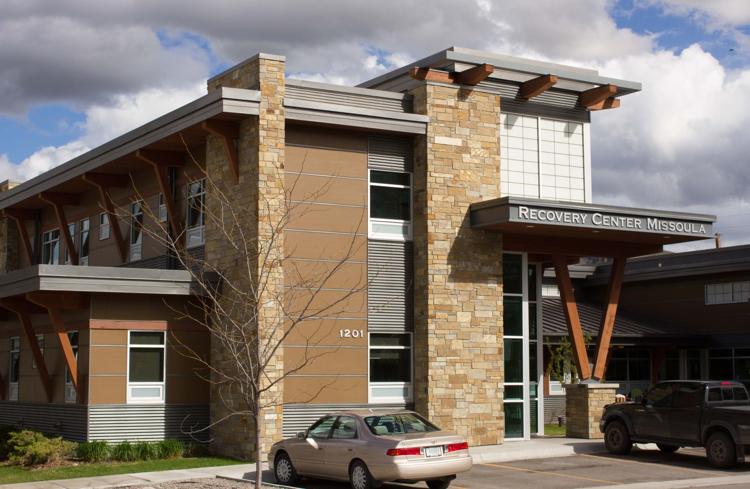 In eastern Montana, Brenda Kneeland, chief executive officer of Eastern Montana Community Mental Health Center, said her organization sought state approval in five counties where it already had mental health services to be able to add the option of chemical dependency treatment.
"Many clients we serve have co-occurring disorders, so to have one provider who can treat both their mental health and substance abuse treatment needs makes sense," Kneeland said. "Continuity of care allows for improved clinical outcomes."
Medicaid reductions
Seven providers are still working with the state on their applications, 11 have gotten temporary approval, and seven have been fully approved.
The interest has been steady, even as Medicaid rates have been cut 2.99 percent because of statewide budget reductions passed during a special legislative session in November. The state health department has had to enact cuts to targeted case management for people with substance use disorders, and a pending proposed administrative rule could bring more changes to reduce the agency's budget.
Albert said the cuts frustrate her because she wants to see more state support for treatment instead of reductions.
"I really, really think there needs to be more state support behind the treatment that is being provided to our population instead of taking funding away or limiting the amount of treatment," Albert said.
Though new providers often have more flexibility and can adapt to the cuts better than existing centers, Albert said she still has to contend with things like college debt.
"Yes, we can be adaptable because we're not used to having the higher rates come in. However, it still has to be worth the counselor's time. … It's just not fair as a provider; if you're going to provide good, quality services, you should be paid accordingly."
Like many providers around the state, Kneeland said her center is working to adjust to lower Medicaid reimbursement rates and learn about the proposed rule changes.
"We have a lot of very committed clinicians and staff," Kneeland said. " … I am confident that our agency will meet any challenge we are presented with and we are moving forward as planned with expansion of substance abuse treatment services in these counties."
Barnard said that other than targeted case management rates for people with substance use disorder, rates for chemical dependency treatment services were not specifically cut. She added that the complexity of the proposed rules has also caused confusion.
What the department does propose to do through rule-making, she said, is bring the rates paid for those services in line with the rates paid for similar services for people with mental health issues.
"I know providers are frustrated by that," Barnard said. "There was a lot of confusion about the proposed rule."
Barnard also said that providers are worried a change in the proposed rules would limit the number of therapy sessions a person can get to 12 a year, but Barnard said sessions won't be capped as long as providers document their client's need.
That change also makes Montana compliant with national guidelines on intensive outpatient treatment, Barnard said.
She's optimistic about the number of centers that have applied in the first year since the state law was changed.
"It's good to see we've almost doubled the number of providers," she said. "It's good to see providers want to access Medicaid and want to serve more people in the counties across Montana. It's really good that people want to provide outpatient therapy because it's one of the lowest levels of care, and hopefully we have people who get care before they show up in the emergency room."