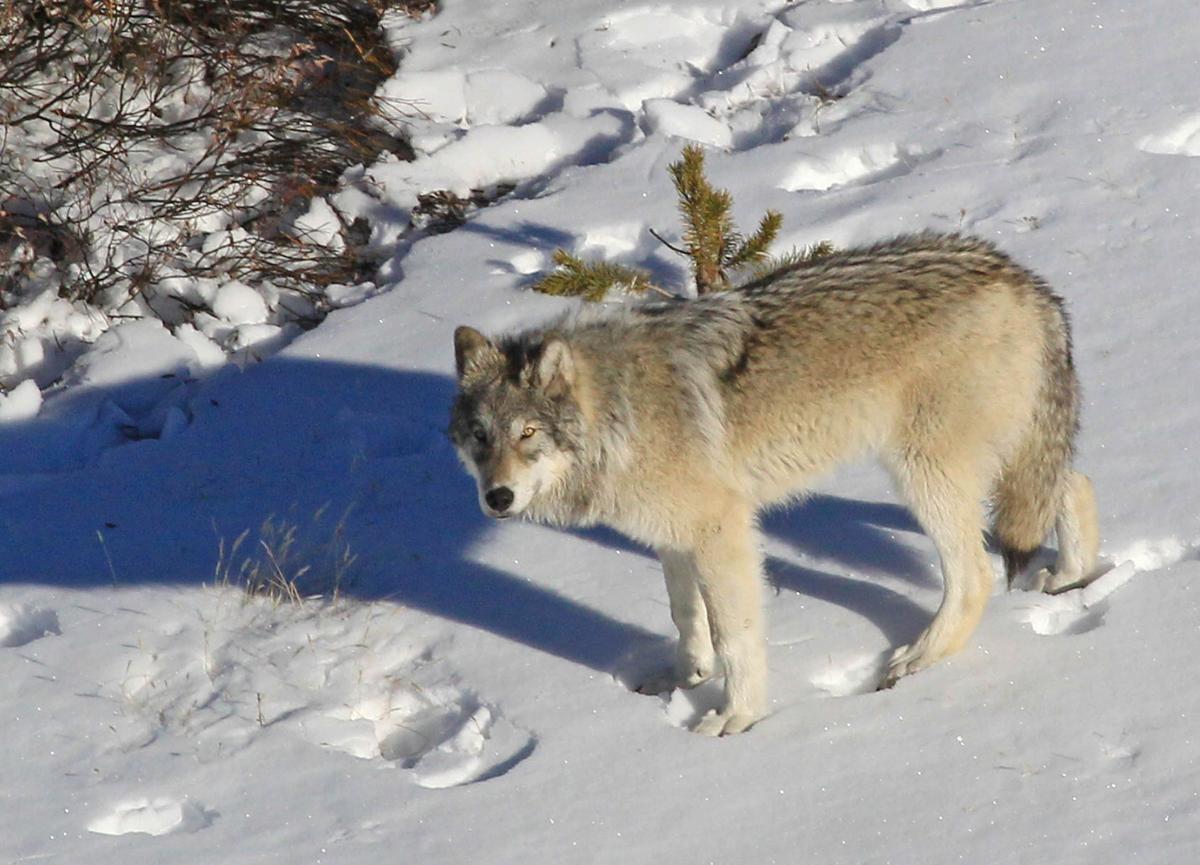 In response to multiple new laws aimed at reducing Montana's wolf population, state officials have rolled out regulation proposals for wildlife commissioners to consider later this month. That includes some options that are more restrictive than the laws as written.
Montana Fish, Wildlife & Parks last week released its wolf season proposals ahead of the June 24 meeting of the Montana Fish and Wildlife Commission. At that meeting, commissioners are expected to adopt draft regulations to send out for public comment ahead of final passage in August.
Much of the 17-page document deals with implementation of a trio of new laws. The laws mandate the allowance of snares to trap wolves; lengthen the wolf trapping season by about a month while allowing some commission flexibility based on regional recommendations; and establish a directive to reduce wolf populations including suggested methods such as hunting wolves at night on private land, baiting and increased bag limits.
The number of wolves killed each year in Montana by hunters and trappers varies, with an average of 242 and high of 328 last year. That does not include wolves killed by livestock owners or wildlife control agents. After accounting for hunting and trapping last season, FWP's current population estimate is about 985 wolves in Montana.
FWP is unsure how effective the new laws will be when it comes to driving down wolf populations.
Because only six people filled the state's five-wolf limit last year, increasing bag limits would likely not make a major difference. Hunting over bait by itself would not likely make a significant impact but could be more effective coupled with hunting at night, FWP said.
Extended trapping seasons would predictably increase take, but FWP expressed some concerns to go along with that.
"Any final season structure should substantively include elements to reduce or eliminate unauthorized take of federally listed species like grizzly bears and lynx," the proposal says. "In addition, non-target captures of grizzly bears represent real concerns for human safety."
The allowance of snares is the change anticipated to have the greatest effect. Currently, only foothold traps are allowed for trapping wolves, although snares are allowed for other species.
"Snares are inexpensive and can be more easily placed in large numbers (compared to jawed foothold traps)," the proposal says. "Snares are also relatively easy to maintain in weather conditions that might confound other trap types."
FWP notes snares also bring some of the greatest pushback to trapping.
The proposal makes several recommendations to reduce conflicts. Those include a requirement that the commission meet should 450 wolves be killed in a season, and then again at 50-wolf increments, to consider season adjustments. The commission should also meet to consider adjustments should a protected grizzly bear or lynx be trapped. Expanded season dates should only apply to areas with low grizzly bear populations and outside of lynx protection zones. Another recommendation says wolf snaring should only be allowed on private land and that regulations require snares to be modified in such a way as to reduce the chances of capturing other animals.
FWP spokesman Greg Lemon said the private land only provision is proposed for one year so that snaring curriculum can be added to the state's certification class for trapping wolves. Since 2012, roughly 5,000 people had completed the course. Those already certified to trap wolves would not be required to complete the snare portion to use the devices, he said.
The proposal includes a table of options for commissioner consideration with each predicted to increasingly result in greater wolf take. For example, the lowest option would not allow private land night hunting, the medium option would allow night hunting but exclude some districts, and the maximum level would allow night hunting statewide. The proposal notes various levels for method of take or season setting could be mixed and matched by the commission.
"The commission is who will ultimately make the choice of what to put out for public comment, and we'll look to August to complete the commission process for the coming year," Lemon said.
More restrictive proposals
Rep. Paul Fielder, a Thompson Falls Republican who carried the snaring and season expansion bills during the Legislature, said he has some concerns over the proposals and whether they follow the laws passed by lawmakers with the intent to reduce wolf numbers.
"It's important that they follow the intent of the legislation, and if they don't follow the intent, they're not doing the right thing," he said. "They should look at the bill as written and make sure they follow the intent."
The snaring bill does not specifically mention limits for the commission to place on the devices compared to foothold traps. And the season-lengthening bill speaks to any reductions coming from FWP regional recommendations.
Fielder, and fellow Thompson Falls Republican Sen. Bob Brown, who carried the bill directing the state to reduce wolf numbers, pointed to hunter meetings in Montana's northwest Region 1 as a driver of the legislation. During those meetings, hunters spoke of diminishing success in areas of high wolf densities. Recommendations to curb wolves from that region have previously failed to pass at the commission.
The latest report from FWP does detail slumping hunter success on elk in Region 1 and some areas below population objectives. However, officials do not quantify wolf predation compared to factors such as access, recent hard winters, or predation by other animals.
Montana's elk population overall is nearly double state objectives.
Lemon disagreed with the idea that FWP could be skirting legislative intent with more restrictive regulation proposals.
"I believe we have that latitude with our season-setting authority," he said.
FWP also works in concert with all regions and biologists when it comes to proposing seasons, he said, and traditionally brings statewide regulation packages rather than a region-by-region approach.
Fear of relisting?
Marc Cooke with Wolves of the Rockies was a major opponent of the bills during the Legislature. He believes the proposals are reflective of a failure by FWP to push for changes to the legislation during their drafting and debate. The agency testified as an informational witness on the bills rather than as opponents, but now Cooke sees the more restrictive proposals as the agency attempting to have a do-over after the fact.
"The department had a chance to weigh in on it when it was in the bill process but they chose not to," he said. "… The department is now backtracking and it's a pathetic attempt to show the feds they're trying to do the right thing with wolves because what they're afraid of is relisting."
Lemon rejected the idea that FWP's proposals were driven out of fear of federal intervention.
"This is developed to broadly meet different pieces of legislation, so I think it's a response to that, not a response to push to try to get wolves relisted," he said.
Lemon pointed to the requirement that the commission meet to consider season adjustments should 450 wolves be killed as an important mechanism in the agency's sound management strategy. With so many different proposals to consider, FWP and the commission will need to monitor each and be responsive to how wolf populations respond.
While Cooke remains opposed to the bills, he agreed that Fielder was raising valid concerns over FWP's following the intent of the legislation, saying "the law is the law." But in doing so he reiterated his faulting of the agency for not pushing earlier for changes in the bills before they became law.
Cooke said he also continues to be concerned about the push by some groups and the governor's office to drive down wolf numbers, calling the bills "radical" efforts to commercialize wildlife. His group's strategy will be to push for scientific management and increase social tolerance for the animals.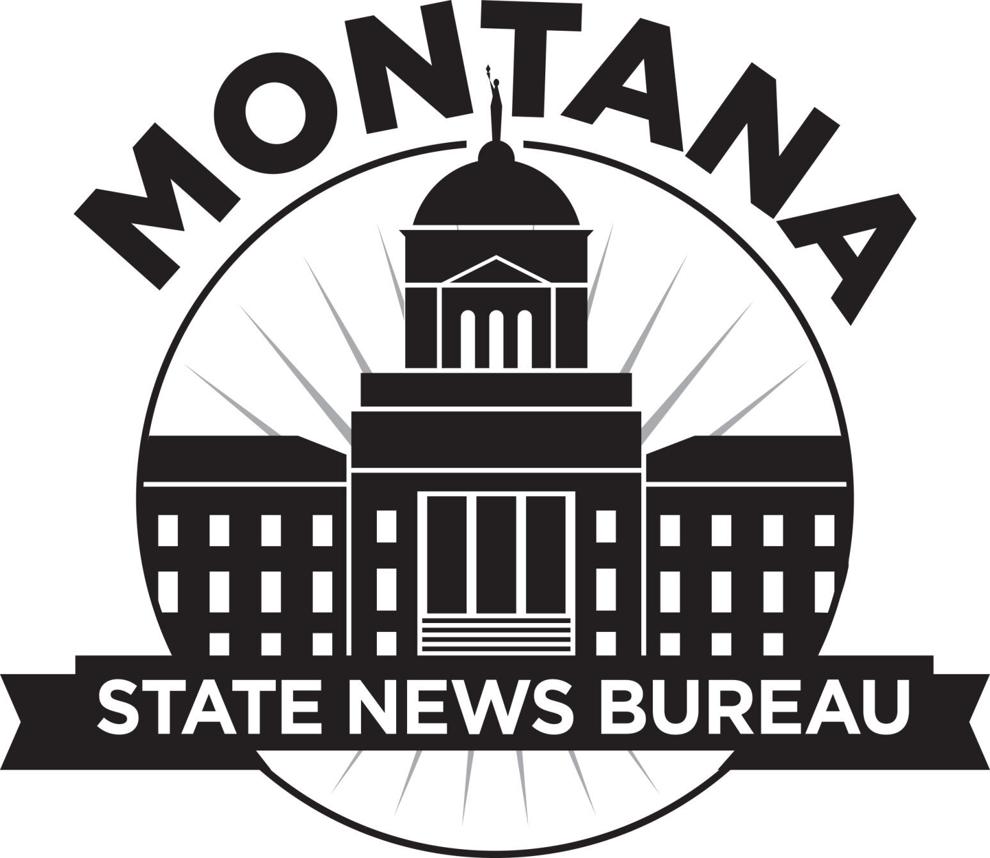 Tom Kuglin is the deputy editor for the Lee Newspapers State Bureau. His coverage focuses on outdoors, recreation and natural resources.