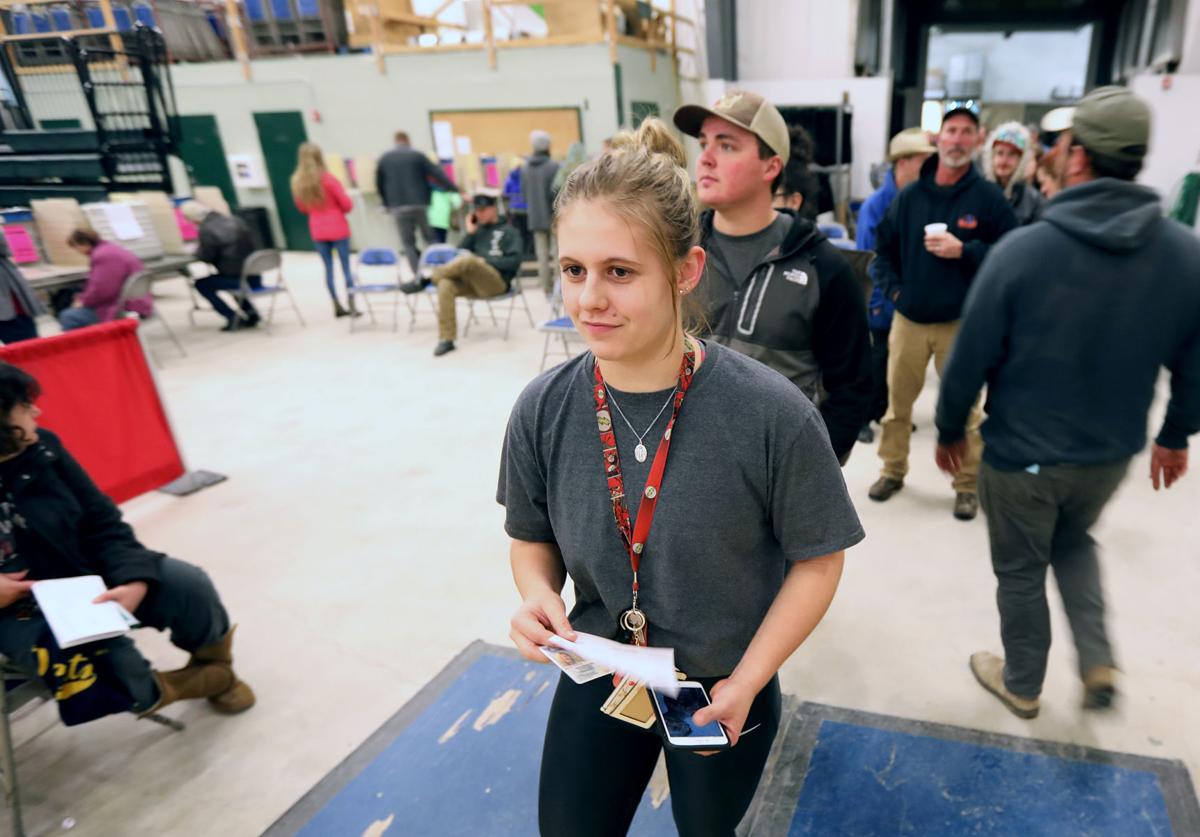 The Montana Secretary of State's office announced Tuesday more than $1.3 million in money for counties to update their voting equipment.
The money comes from a federal Help American Vote Act and is matched with county funds. Counties will be able to purchase new Express Vote voting equipment with the funding. 
"This is a big step in the right direction for counties to upgrade election technology that strengthens Montana's election security ahead of 2020," Secretary of State Corey Stapleton said in a press release announcing the funding.
The new equipment is meant to ease voting access for people with disabilities. However, at a meeting of the State Administrative and Veterans Affairs hearing Tuesday, Beth Brenneman, attorney for Disability Rights Montana, said that because of how the Express Vote machines function, they may present some issues for voters who are blind.
Joel Peden, advocacy coordinator with the Montana Independent Living Project, voiced more concerns to the interim committee about access to voting for those with disabilities. He said some machines, either new or old, don't provide enough privacy for voters to feel comfortable their vote is secret.
Peden also raised concerns about physical access to polling places, pointing out that on the day the state certified the new Express Vote machines, parking for those with disabilities at the Capitol was cut off and made attendance challenging.
"Don't make it more difficult for somebody who already has to struggle to get out and vote," he said.
Plans for the funds
Another $250,000 will go toward election security, in the form of training on cybersecurity for local and state elections workers.
Every county will purchase at least one new voting machine, except Gallatin and Lake counties, which will purchase vote tabulators, according to information from the Secretary of State's office.
The largest grants went to the most populated counties. Missoula County received the most money, with $91,759 total. Next was Flathead, with $88,230, then Lewis and Clark at $67,055.
On the bottom was Wibaux County, at $3,529 total. The next lowest eight counties each received $7,058 total.
Each new machine costs $3,529, according to the Secretary of State's office. The state has 386 polling places and local elections administrators decided to replace old voting machines with the Express Vote machines with at least one new one per location, Director of Elections and Voter Services Dana Corson said Tuesday. He added some counties will buy additional machines with other funding.
The total amount of federal money awarded was $681,119, matched equally with county funds for a total of $1.3 million. The rest of the $750,000 available will go toward assisting counties with election security and processes, Corson said.
Corson said the amount of money each county got was based on the number of polling places it has. That's why places like Yellowstone County, which consolidated voting at the Metra, got the fourth-largest amount of money, at $52,938 total, though it's the most populous in the state.
Checks go out to counties Tuesday, Corson said.
Get Government & Politics updates in your inbox!
Stay up-to-date on the latest in local and national government and political topics with our newsletter.