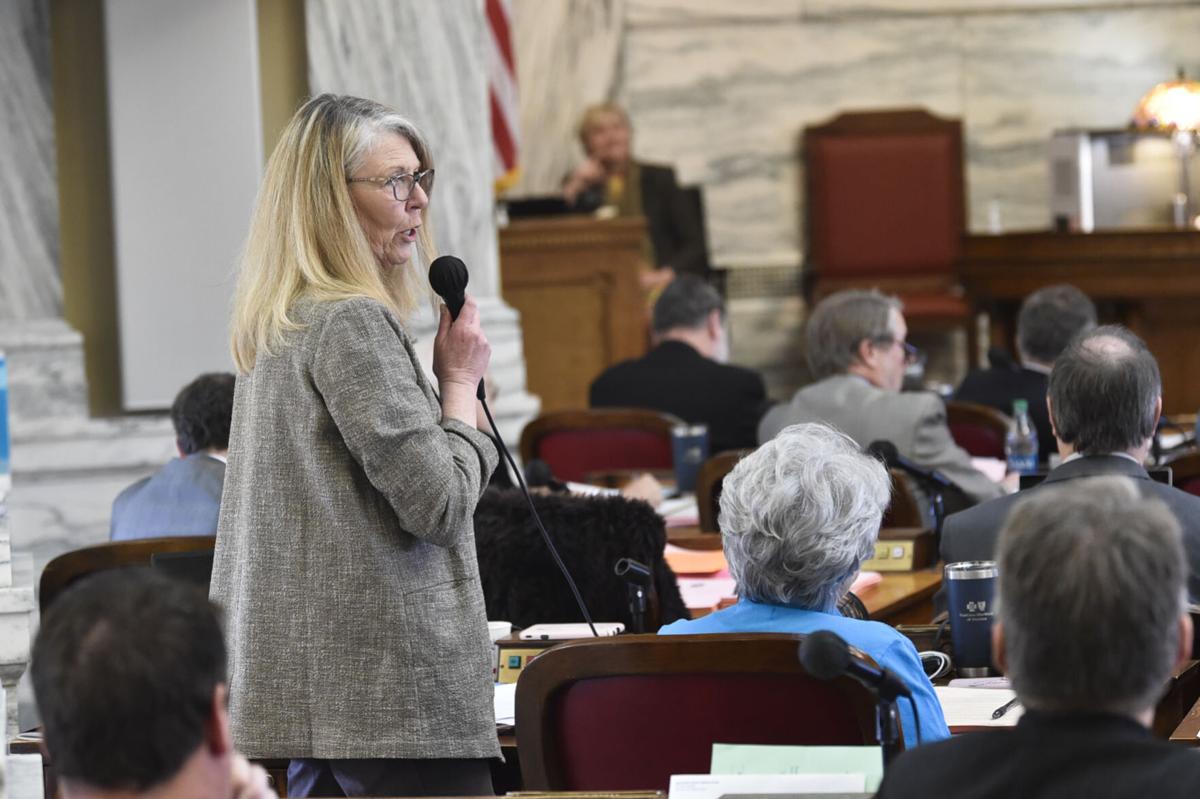 Senate Bill 297, sponsored by Sen. Jason Ellsworth, R-Hamilton, cleared votes in both chambers with broad, bipartisan support. The "ConnectMT Act" would use $275 million from the federal American Rescue Plan Act to subsidize the expansion of broadband throughout the state.
Both Republicans and Democrats established broadband infrastructure as an early priority during the legislative session, and largely agreed on the finished version of the bill. It passed the Senate 48-2 after clearing the House 93-5 earlier in the day.
Rep. Emma Kerr-Carpenter, D-Billings, said despite the short window of time between the ARPA money materializing and the looming end of the legislative session, she felt lawmakers were able to come up "with a pretty darn good product."
"It is going to create a ton of jobs," she said. "… We're talking about jobs of putting lines in the ground, boots on the ground, but also the jobs that come afterward."
The measure calls for the state providing up to an 80% match toward building "terrestrial" broadband infrastructure — expected to mainly be fiber optic cable. Internet service providers would have to come up with at least 20%, but proposals would be weighted on a variety of factors including whether they can provide a better match than competitors, matching funds from local government and the level of need for higher-speed internet.
The most recent updates to the bill changed the classifications for how well an area is served by internet. An "underserved area" now refers to those places with less than 100-megabit download speeds and 20-megabit upload speeds, while "unserved areas" are those with less than 25-megabit downloads and 3-megabit uploads. The new "frontier area" category refers to those areas with extremely limited broadband service.
Under the system of weighting broadband proposals, areas classified as "frontier" or "unserved" will get more priority.
Rep. Becky Beard, an Elliston Republican who carried the bill on the House floor, compared the program to the electrification of the state a century ago, saying it will usher in the "internet-ification of the state."
The amount of federal money flowing to the program could still change. That appropriation is contained in House Bill 632, which is scheduled for a free conference committee Wednesday morning.
Ellsworth's other main broadband measure, Senate Bill 51, picked up almost no Democratic support on its way to the governor's desk.
It proposes cuts to property taxes on broadband infrastructure, provided it isn't supported by the ARPA money from the other program. Democrats criticized SB 51 as giving away too much of a tax break to telecommunications companies without adequate controls to ensure that tax breaks incentivize more broadband development where it was needed.
SB 51 passed on a party-line vote in the Senate. In the House, Kerr-Carpenter was the only Democrat to support it, while a couple Republicans bucked the party line to vote against it. It cleared both chambers Tuesday.