When the Legislature departed town last April, lawmakers left a slew of new measures to bolster their power when not in the capital city, staking out a more powerful role for the 20 months they're not actively legislating outside the 90-day biennial sessions.
Last week the bicameral and bipartisan Legislative Council met at a Helena hotel conference room. Their meetings have a more informal air than the chambers of the Capitol building, allowing for frank conversations, and roughly half of them will be termed out before the next session.
A majority of the group is looking to build on a common goal that gained serious traction last session: strengthening the branch. 
The Legislature took several actions earlier this year to reclaim its co-equal status: requiring a legislative vote to extend states of emergency, establishing interim budget committees to better track agency spending, and hiring more staff to keep the ship on course during the interim.
"I appreciate the way Montana does it because I love that our legislators go back home in their communities, work in their communities," said Senate President Mark Blasdel, a Kalispell Republican who is termed out after 16 years. "I think it gives us a great understanding of what's going on when we come back to make decisions."
Still, he nodded to the vacuum left by the year-and-a-half interim.
"It creates a void of us being in Helena at all times just for those checks and balances. And unfortunately over the last couple decades you've seen the Legislature cede some of that authority over and I think we've moved to try to get some of that back, which I think is important."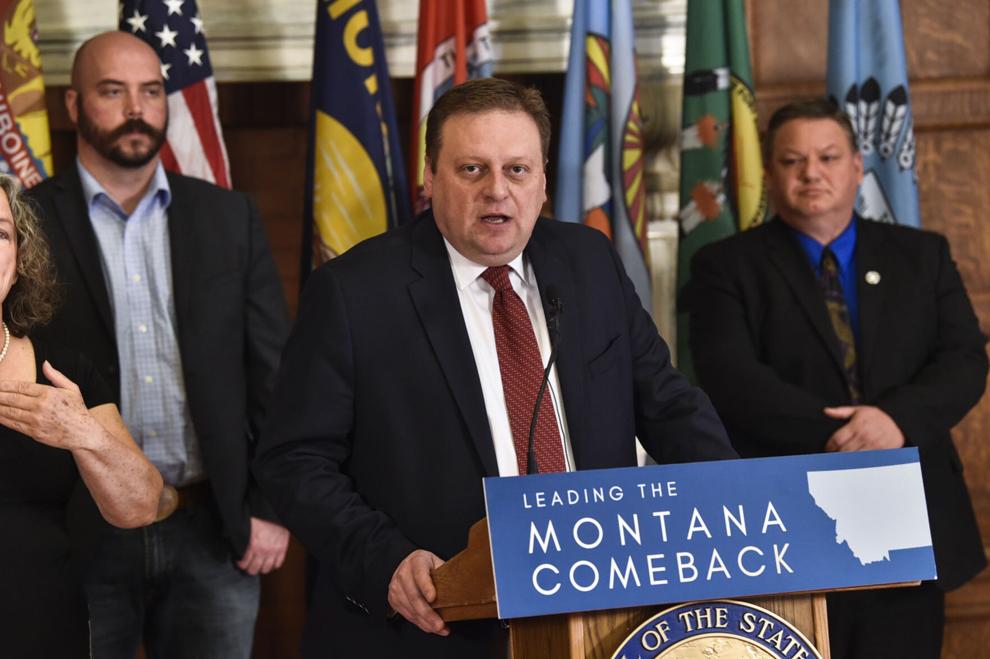 Some of the laws passed this year to give the Legislature more power were spurred by the pandemic, like requiring the governor to get approval from the Legislature to extend a declaration of emergency or disaster past 45 days. 
Interim legislative budget committees this month also met for the first time, a new feature where lawmakers can summon agencies to detail current issues — like the Office of the Public Defender's calamity in Yellowstone County — and follow up on budgetary requirements the Legislature set for those agencies in the last session.
There have been few singular events in which the re-assertion as a co-equal branch manifested itself so clearly as when lawmakers made a bipartisan stand against the executive branch by overriding the first veto issued by Gov. Greg Gianforte. The Legislature hadn't reversed a governor's veto pen in almost 20 years. The scene was also remarkable because Gianforte was the first GOP governor to work with a GOP-dominated Legislature in 16 years.
Gianforte had vetoed Senate Bill 227, from Sen. Steve Fitzpatrick, R-Great Falls, which gave the Legislature the power to overturn rules set by state agencies. Those agencies are under the executive branch, but the bill gave lawmakers the power to overturn rules by resolution, which can't be vetoed by the governor.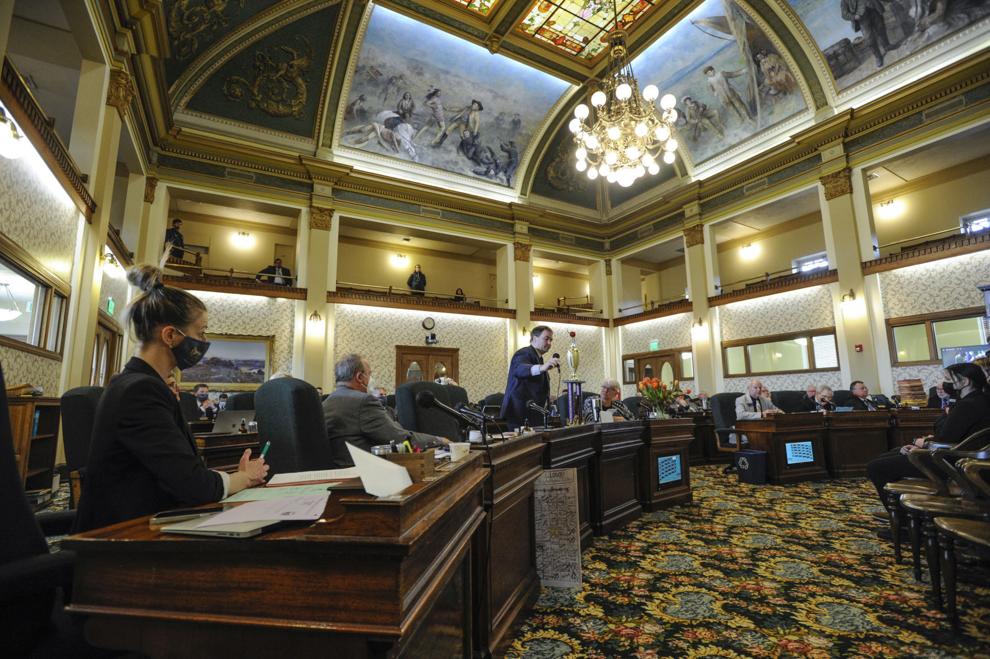 The Senate was the first chamber to vote on the override, and did so resoundingly: 50-0.
"I think many of you know it's time for us to bring back a little bit more parity between the Legislative branch and the executive branch," Fitzpatrick told the Senate floor before the vote to override April. "We're the branch closest to the people and I think it's more appropriate for us to have the authority to repeal rules."
The Senate broke decorum briefly with applause. According to one Democratic senator on the floor, someone in the back yelled, "Take notice."
Fast forward to this fall, and the seeds planted for more capacity have taken root. Five new legislative staff positions, one a special investigative counsel, have been hired to take up day-to-day duties. 
The bill to fund the new positions, sponsored by Rep. Casey Knudsen, R-Malta, got bipartisan support. House Minority Leader Kim Abbott, a Helena Democrat, said this week that while Democrats hold just 52 of the 150 legislative districts, expanding the Legislature's role in state government requires more of lawmakers and, in turn, provides a better check and balance on the other branches.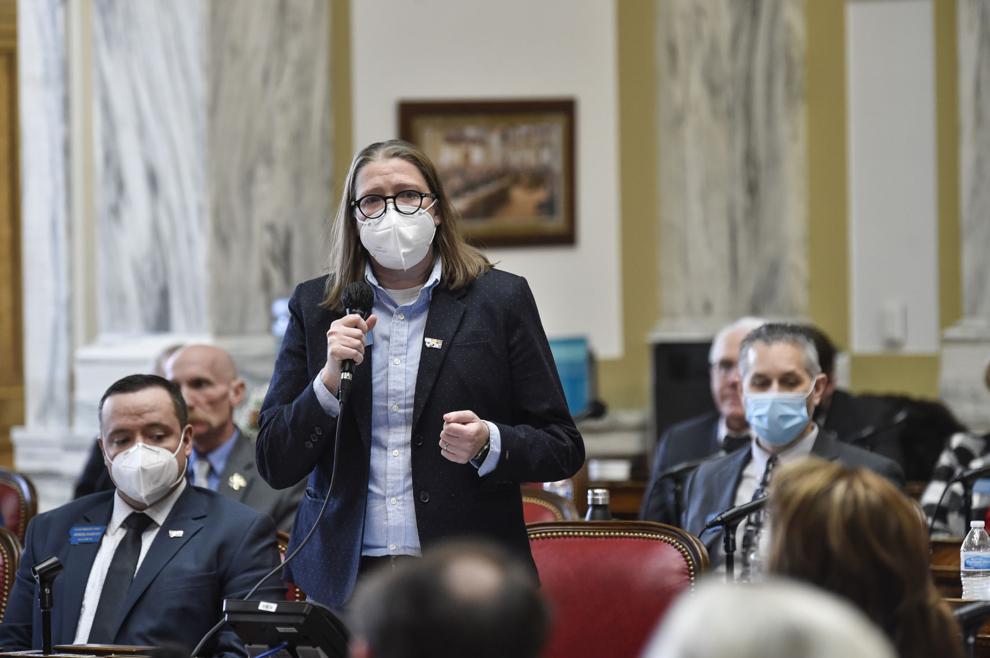 "As the minority, we recognize that a big piece of our job is accountability," Abbott said. "We really think that building our knowledge, skills and showing up helps us do that."
Does all this interim activity amount to incremental steps toward annual sessions? The notion has floated through the halls on the third floor of the state Capitol for some time. Montana is one of just four states that still holds biennial sessions, along with North Dakota, Nevada and Texas. Montana's 1972 Constitution set the Legislature for annual sessions, but voters passed an initiative the next year setting the session on a biennial schedule. Voters later rejected two proposals, one in 1981 and another in 1988, to reinstate annual regular sessions.
At least internally, the sentiment still seems washy among some.
"I haven't found much appetite for it in conversations I've had with colleagues," Abbott said. "I feel that currently we can do the work to stay informed, to monitor and adjust when necessary."
Blasdel also said it was unclear what the future might bring.
"There's still some mix of feelings on that, although there are valid points to be made," Blasdel said. "I think we'd really have to earn the trust of the public."
There are plenty of pros to raise some interest: a more agile Legislature to respond to emerging issues, like a global pandemic that sends billions of federal aid to the state or show-stopping fire season; separate sessions to focus singularly on policy and the budget; a more pronounced visibility and an oversight on other branches.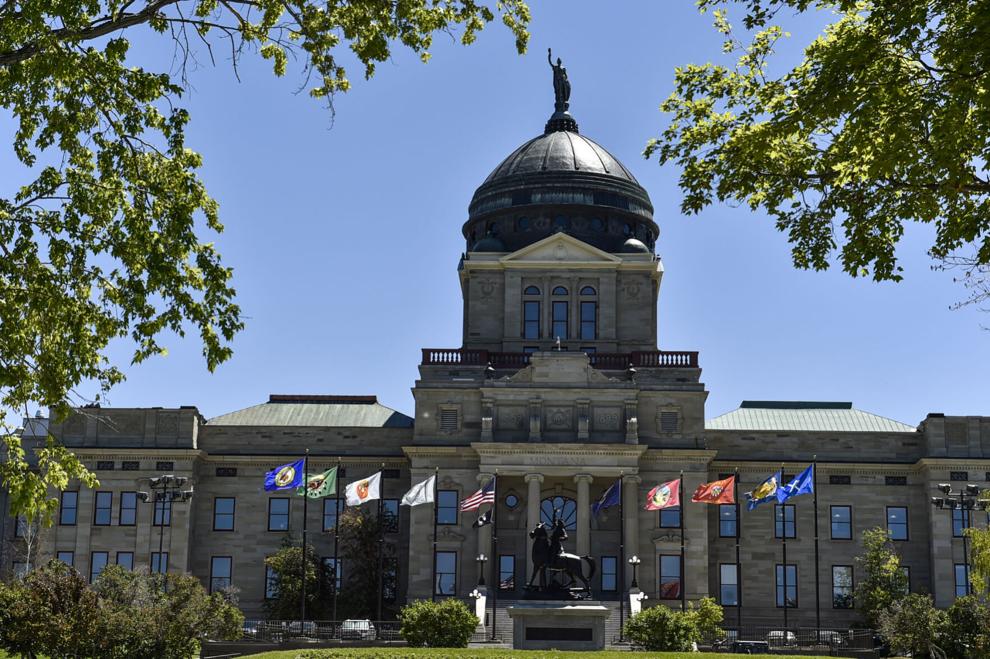 But the Legislature claims some credibility as a citizen Legislature, rather than a population of professional politicians. Switching to annual sessions might also change the demographic of who runs for office — it may be easier for younger people to get involved with shorter annual sessions than a protracted biennial session. 
Legislative Services Director Susan Fox said this week the effort to switch to annual sessions would take not only a constitutional amendment, but an energetic campaign to keep momentum alive. 
"There would have to be a champion," Fox said, "and it's never had one."
And once again, pressing matters are at hand for the Legislative Council. On Tuesday, the council's meeting wrapped with a handful of ideas on what measures that went into place during the 2021 session should remain, like remote public participation and remote voting for lawmakers. The Legislature also is facing down several lawsuits against bills lawmakers passed this session, generating a 19-page litigation report released this week, and Fox's retirement is upcoming.