HELENA — The rules committee of the Montana Legislature has advanced a proposal to prohibit discrimination, harassment and retaliation and set a confidential process to report and investigate complaints.
The House and Senate's Joint Rules Committee voted for the new policy Tuesday. The full Legislature must approve it in January for it to take effect.
The policy was developed over the last 18 months amid sexual misconduct complaints made against lawmakers across the country as part of the #MeToo movement.
Senate Minority Leader Jon Sesso, D-Butte, urged the committee to support the policy Tuesday, calling it an important statement for the Legislature to make.
A valid complaint against a lawmaker could lead to sanctions that include training, a loss of committee assignments, a hearing before the ethics committee or a report to law enforcement.
In a meeting later Monday, a group of Republicans in the House kicked the can down the road in a long-simmering debate over how many votes it takes to revive bills that have been killed in committees.
The move could also foreshadow a looming division within the Republican Party, which again holds a majority in both the House and Senate this year but has been hampered by an ideological division between its more conservative and moderate factions in years past.
For nearly three decades in the House, a super majority of 60 has been required to blast bills out of committees — where they have been hung up and left to die — and onto the House floor. Over the summer, incoming House Rep. Ed Buttrey, R-Great Falls, made a proposal to change that to a simple majority of 51 votes. 
Buttrey, a longtime state senator, argues moving to the simple majority means Republicans wouldn't need help from Democrats to blast bills. The rule's present form, he argued back in August, allows "a minority of members to control the destiny" of some legislation.
But other Republicans, such as Rep. Derek Skees of Kalispell, aren't on board with the proposal.
Skees said the change would give power to an "oligarchic" group of Republicans that could work with Democrats to pass legislation more conservative members of the majority party oppose. Republicans crossing the aisle to work with Democrats has led to the passage of noteworthy legislation in recent sessions, including expanding Medicaid and broad changes to state campaign finance laws.
Skees is chairman of the House Rules Committee, which was set to vote on the majority change Monday but instead adjourned after about a half-hour without taking any action. All Republicans on the committee voted to adjourn while Democrats did not.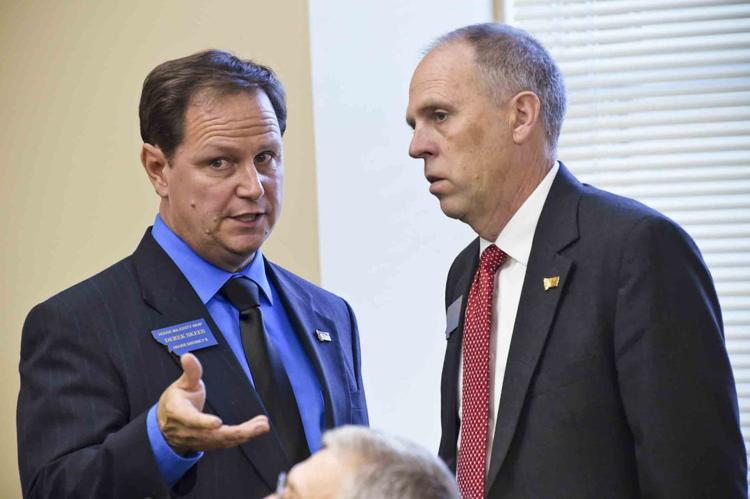 You have free articles remaining.
Rep. Greg Hertz, a Republican from Polson and incoming speaker of the House, also opposes the changes. But some prominent Republicans, such as Buttrey and incoming Rep. Llew Jones, another longtime senator from Conrad, support them. Buttrey carried Medicaid expansion in 2015 and Jones is an architect of the state budget.
"Why do members of the majority caucus want to pass rules that weaken the majority caucus? That's my question," Skees said.
House Minority Leader Casey Schreiner, a Democrat from Great Falls who supports the change, was sharply critical of the move to adjourn Monday.
"It was just pure obstructionism for them to shut down a committee," Schreiner said.
While Schreiner said he doesn't know who's in the "oligarchy" group Skees is concerned about, he emphasized Republicans crossing the aisle is necessary for Democrats to pass any of their proposals since they hold only 42 of the 100 House seats. (One race from the 2018 election is in recount.)
"I think there's a bunch of rumors out there. At the end of the day I think there's a group of people who are willing to come to the table and pass responsible legislation in the state of Montana and what happened today was just obstruction," Schreiner said.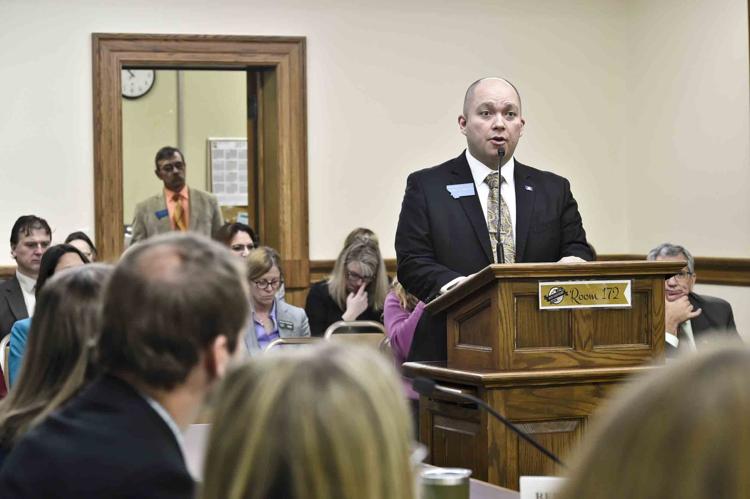 Skees estimated there are about 18 members of the Republican caucus who can't be counted on to vote with the rest of the group.
"If 18 of us disagree with what the rest of us want to do ... then they can trade votes left and right and they become the majority of the caucus, of both caucuses. And then neither one of us, House Republicans or House Democrats, can get anything done without that small oligarchic group," Skees said.
Schreiner said he's frustrated with the emphasis on political parties.
"We need to take political parties out of this and just talk about the number of votes. Every person represents a certain number of people in Montana, (of which) 51 percent represents the majority. It doesn't matter whose side you're on. That's the way you pass legislation. I think getting this bottled up in a conversation about Democrats and Republicans does a disservice to the people of Montana," Schreiner said.
Medicaid expansion, which covers nearly 100,000 Montanans, is set to end in 2019 unless the Legislature takes action. While Schreiner said the anticipated conflict over a bill to extend the program gives a sense of "urgency" to changing the rules, Skees said he doesn't believe that's part of the debate.