The Montana House, on mostly party-line votes, gave initial approval to four bills to limit access to abortions, as well as legislation that would prohibit transgender women from participating in women's sports and penalize doctors for providing gender-affirming care.
Republicans, who hold a majority in the House and Senate, where the bills head after another House vote likely Tuesday, have made clear one of their priorities this session is to pass bills that have been vetoed in the past by Democratic governors. Three of the abortion bills were vetoed in the 2019 session.
Republican Gov. Greg Gianforte, who took office Jan. 4, is the state's first GOP governor in 16 years. Gianforte does not support abortion, though he has refrained from saying how he will act on any bills before they reach his desk.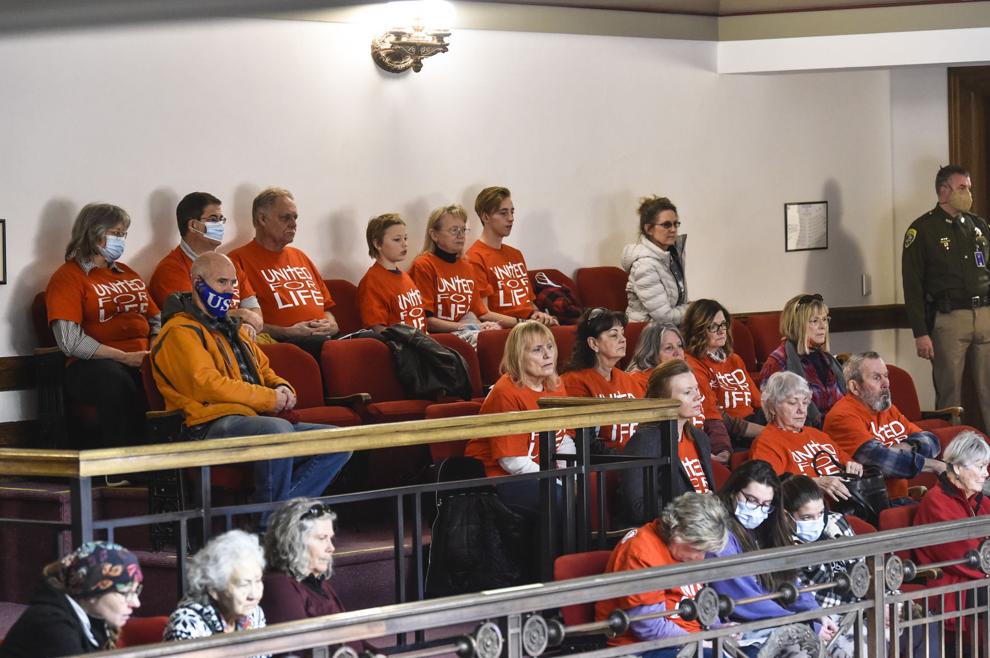 The bills drew intense debate on the House floor, which followed contentious hearings last week in the House Judiciary Committee.
One abortion-related bill would ban abortions after 20 weeks gestational age (House Bill 136), the second would require notification of the opportunity to have an ultrasound (HB 140), the third would require a woman to have what's called "informed consent" that includes warnings of death and other dangers at least 24 hours before a medical abortion (HB 171) and the last (HB 167) would put to voters the so-called "Montana Born-Alive Infant Protection Act." 
Rep. Lola Sheldon-Galloway, a Great Falls Republican who is carrying HB 136, said she believed the U.S. Supreme Court would have decided Roe v. Wade differently if the case came today because of additional information and research. That is the landmark decision that clarifies abortion rights at the federal level.
"I believe had they had the knowledge and proven science before them, they would have made a different decision. I feel it is time that the laws in Montana catch up to the science of the 21st century," Sheldon-Galloway said.
Rep. Sharon Greef, R-Florence, is carrying HB 171. Greef said the bill was about protecting women's health.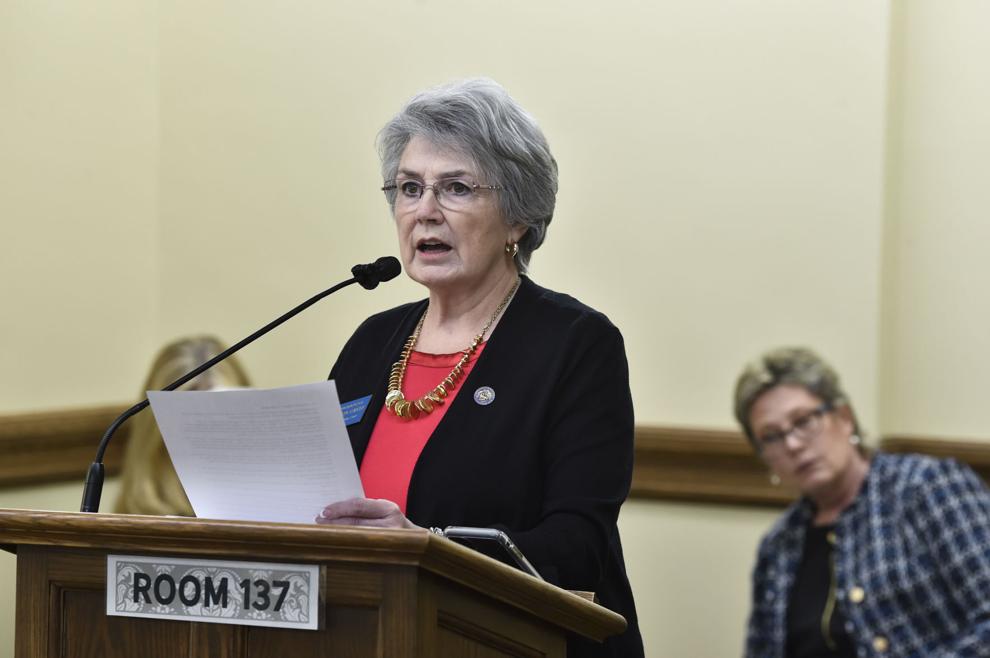 "All of this is an attempt to keep women safe at an extremely vulnerable time of their life," Greef said.
But Rep. Denise Hayman, D-Bozeman, said the legislation did the opposite.
"This bill represents the worst kind of government overreach," Hayman said. "It places undue and medically unnecessary barriers between patients and the medical care they need and deserve," Hayman said. " … These bills need to be recognized for what they are, an effort to discourage providers from providing abortion care for fear they could spend the rest of their lives in prison."
Other Democrats raised concerns about the constitutionality of the bills, which opponents last week all but vowed to challenge in court if they become law.
Rep. Ed Stafman, D-Bozeman, said the bills conflict with his Jewish faith.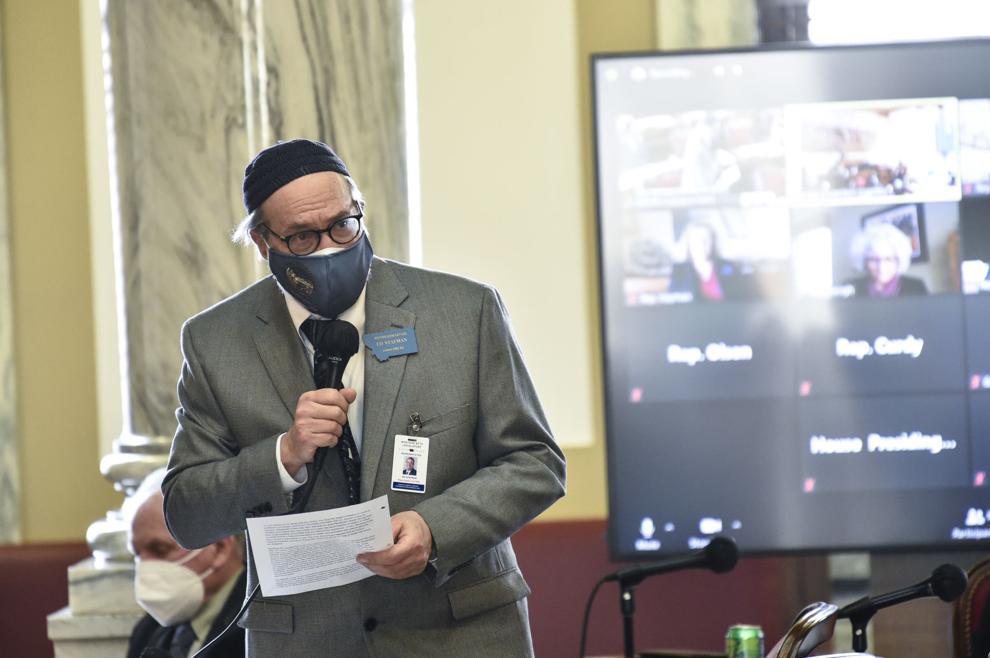 "This bill strips women of their religious beliefs … and right to privacy … in order to further an ideological agenda," Stafman said. "I urge you to kill this government overreach."
Sheldon-Galloway in support of the bills compared the deaths Montana has seen from COVID-19 to the average number of abortions the state sees in a year, which is roughly 1,500.
"Now you tell me who is the most vulnerable," Sheldon-Galloway said.
Those participating in a small protest outside the Capitol in opposition to abortion rights also drew parallels to the airborne virus that has sickened at least 91,816 Montanans and killed 1,151 since last March. The protest included Dr. Annie Bukacek, a controversial member of Flathead City-County Health Board who has downplayed the virus, and Pastor Jordan Hall, who also operates the far-right blog the Montana Daily Gazette.
While the abortion bills cleared second reading on party-line votes, there was a bit of division on the votes that gave initial endorsement to legislation that would make a transgender athlete participate in sports based on their gender assigned at birth and penalize doctors who provide gender-affirming care or referrals for such care to minors.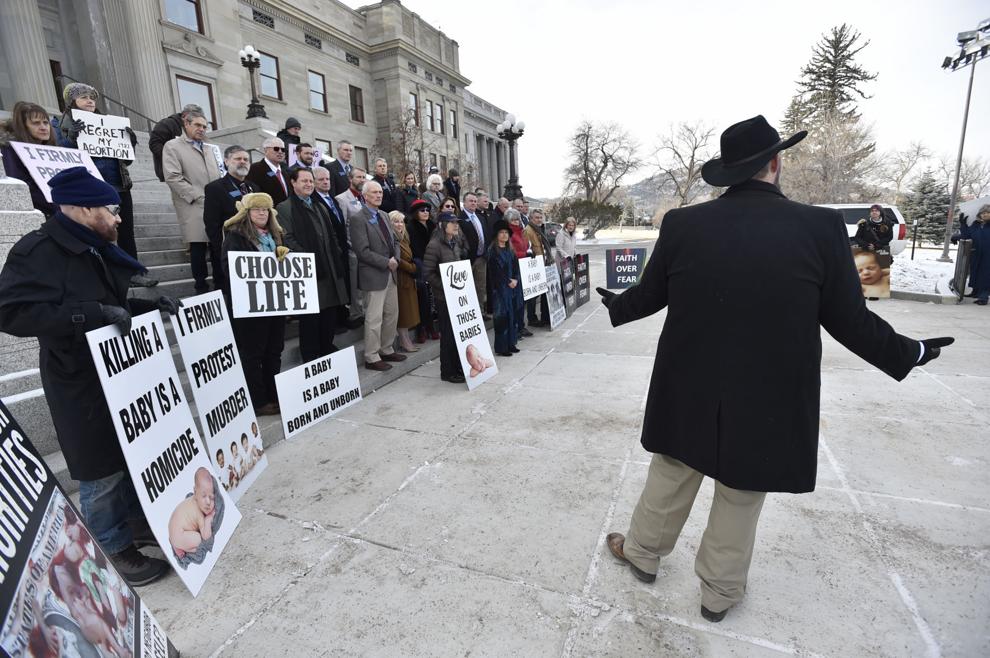 Rep. John Fuller, R-Whitefish, is carrying both bills, which he said are intended to shield people from harm.
"We are trying in this bill to protect women's athletic opportunities," Fuller said of House Bill 112, which passed second reading on a 62-38 vote. The breakdown in the House is 67 Republicans and 33 Democrats.
On House Bill 113, Fuller called it "another tool by which we can protect children and by protecting them we are not denying them care, compassion, counseling, whatever. We are only telling them that they need to have the opportunity to reach adulthood before they are subjected to decisions that will affect their lives forever."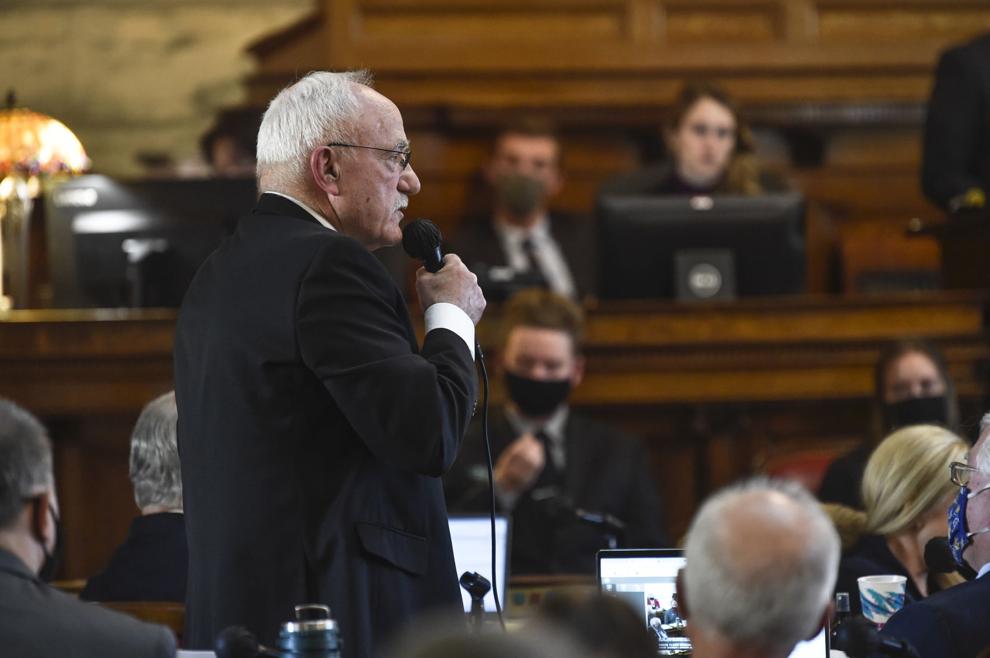 HB 113 was endorsed 53-47. All bills face a third-reading vote before moving to the Senate.
Rep. Mark Thane, a former school superintendent from Missoula and a Democrat, said the bill would expose the state to expensive lawsuits and also put federal funding at risk after an executive order from the Biden administration that would prohibit federal money for schools that discriminated on the basis of gender identity.
"Schools cannot afford to jeopardize this funding, nor should we be tasked with implementing a bill such as this," Thane said.
Rep. Geraldine Custer, of Forsyth, was one of the Republicans to vote against both bills.
"This bill is a solution looking for a problem," Custer said, adding that she asked her local school administrator about the legislation.
"Guy's been there for 24 years and hasn't had an issue on this," Custer said. " … I think this bill's unconstitutional. It's probably going to die by fiscal note or the fact it goes to court."
The GOP's legislative leaders on Monday said in a press briefing that there is an effort to rush economic priority bills, such as legislation to shield business from COVID-19 liability and expand broadband services, to the governor's desk. But legislation borne out of the ideological conservative soil, like the abortion and anti-trans legislation, was introduced early in the session, in part, because the drafts were in early and the language is familiar from past sessions, Sen. President Mark Blasdel, R-Kalispell, said.
Speaker of the House Rep. Wylie Galt, R-Martinsdale, also noted leadership had hoped the legislative process would deliver the abortion bills to the House floor on the same week as the March for Life, which is Jan. 29 and is the annual rally to protest the Roe v. Wade U.S. Supreme Court ruling in 1973.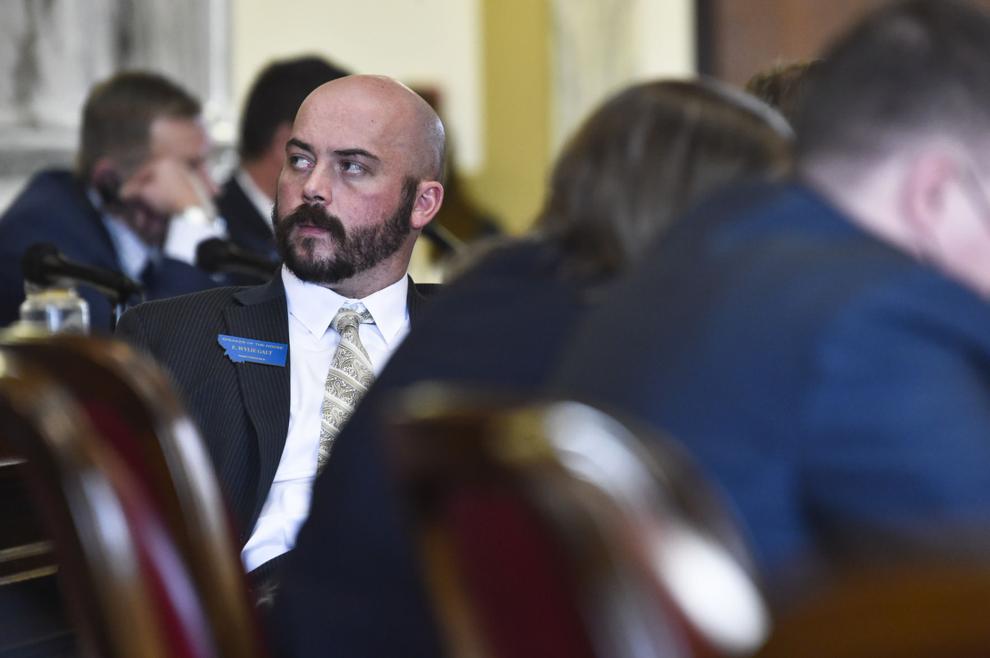 Democrats have said they're frustrated by spending time on bills like the ones debated Monday on the House floor instead of legislation focused on the economic recovery from the pandemic.
"It's incredibly disappointing that despite insisting that their priorities are about jobs and the economy, Republicans have a have spent this entire week attacking the rights and freedoms of Montana families and women," said House Minority Leader Kim Abbott in a press conference last week.