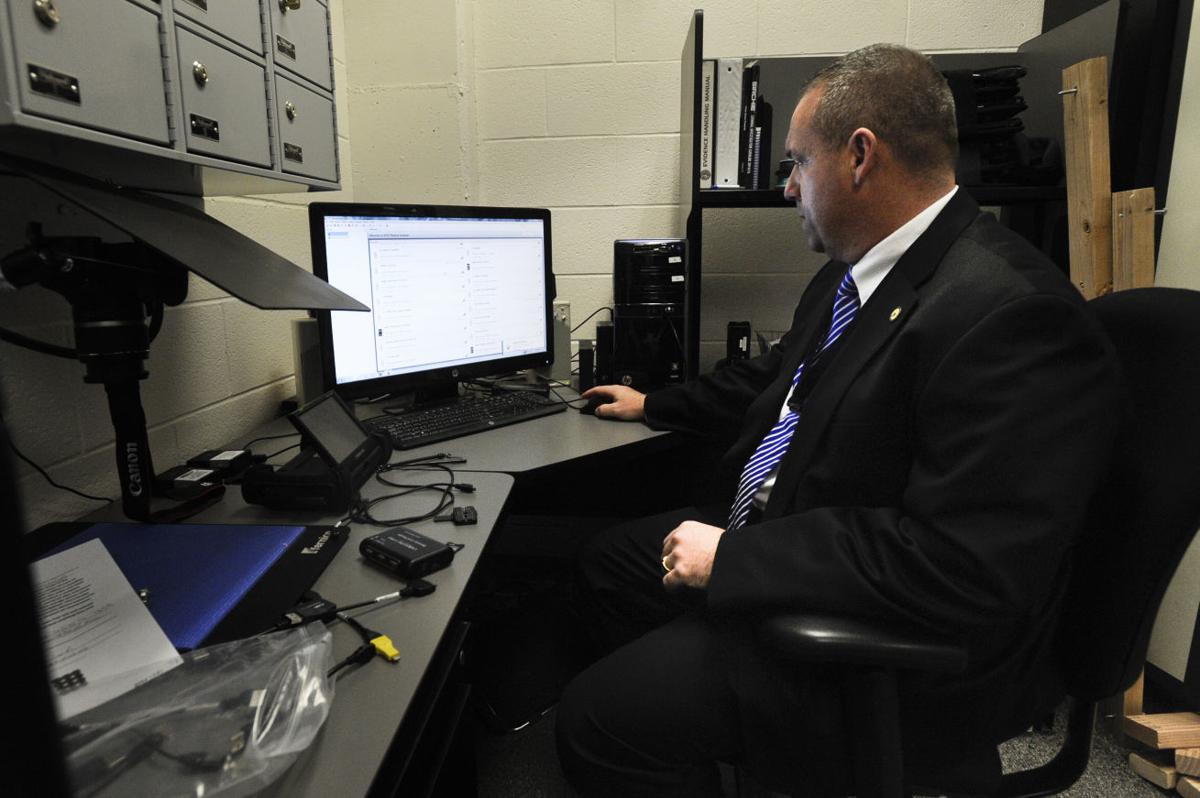 Attorney General Tim Fox announced Monday the state has hired a new cyber crimes investigator, a position funded in the 2019 Montana Legislature.
Kati Stewart will work with the state's Computer and Internet Crime Unit, which is under the Department of Criminal Investigation. 
According to a 2018 report from the FBI, there were 787 victims of cyber crimes in Montana that year with $6.6 million in reported loses. Another report compiled by the state Office of Consumer Protection found that Montanans filed more than 3,500 fraud complaints last year.
"So much of what we would normally call property crimes, such as having a wallet stolen or a piece of personal property stolen, a lot of that's shifted to the internet now and on a much larger scale," Fox said. "Everybody gets robo-calls, everybody gets phishing emails, all manner of things that target our personal wealth, our possessions, are done through the internet."
The unit also does a lot of work related to internet crimes against children and supporting related task forces and sting operations that go after human traffickers, Fox said. 
While some positions in the unit were not certified by the Public Safety Officer Standards and Training Bureau, Stewart's is. That means she can work across across jurisdictions with the FBI, other states' cyber crimes units and even internationally.
Fox said his office has been working toward this approach for about six years to find out what the state needed in terms of addressing cyber crime, what the position would look like, what it would cost, and how to get funding from the Legislature. This year, through the general budget bill, lawmakers provided funding for the position.
Fox also said Monday the state has a pending partnership with the FBI's cyber crime initiative called Operation Wellspring. He said collaboration between the FBI and Montana gains the state many things. 
"They've been hoping to have counterparts in Montana to help do this kind of work because some of these cases actually originate outside of Montana, and they need someone with Kati's experience to follow up and then vice versa," Fox said.
Additionally, the FBI will provide what Fox said is a "significant amount" of training at no charge for Stewart.
Stewart will also work in conjunction with the Office of Consumer Protection, which deals with reports of cyber crimes and investigates civil matters.
"For consumer fraud, data breaches, those kinds of things, our Office of Consumer Protection is excited to work directly with our new cyber crimes unit and investigator on a number of cases which rise to the level of being a criminal act, which many of them do," Fox said.
Before, the office was limited in what it could do to pursue out-of-state or off-shore bad actors, Fox said, but now Stewart can take up those cases.
"Many times, we're seeing these crimes operating overseas or out of state because they're impacting multiple states," Fox said.
Stewart will also reach out to local, state and federal law enforcement in the state to let them know she's an available resource.
"When a complaint is made to a local police department, they will be aware they can contact the Division of Criminal Investigation for follow-up," Fox said, adding that often local law enforcement does not have the time or resources to investigate cyber crimes.
"They can pass these complaints off to our office, and then we can either work these cases here or we can find other agencies, including the FBI, that can assist us," Fox said.
Stewart will also work in the same bureau as the human trafficking investigator the Legislature funded last session.
"Much of that crime of human trafficking and sex trafficking occurs over the internet," Fox said.
Stewart is from Colorado and worked as a police officer at the Grand Junction Police Department. She moved to their investigations unit in 2017 and spent the last two years working on major crimes investigations there before moving to Montana after being hired by the Division of Criminal Investigation.
Get Government & Politics updates in your inbox!
Stay up-to-date on the latest in local and national government and political topics with our newsletter.