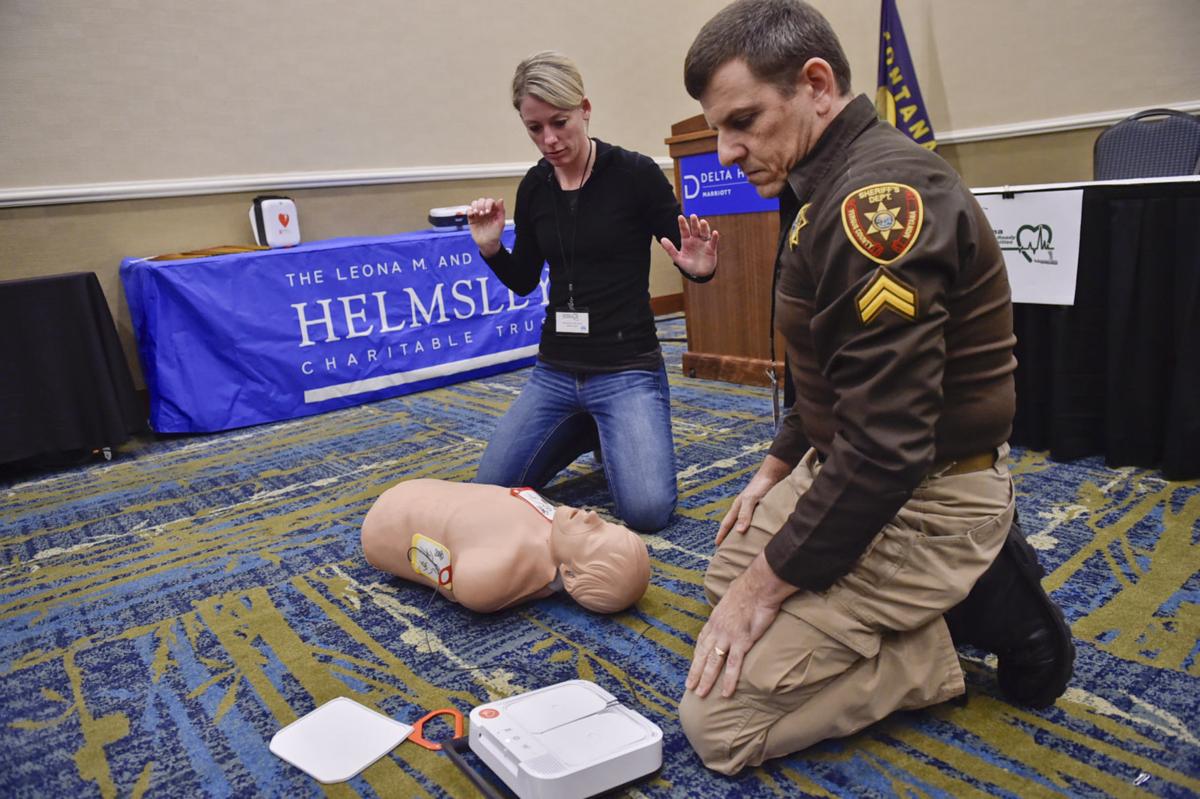 Law enforcement agencies around the state will get 2,200 automatic electronic defibrillators, a tool that can help improve the survival rates following cardiac arrest, paid for with a $6 million grant from the Helmsley Charitable Trust.
Local officers are often the first to arrive when someone is having a cardiac emergency, something Kirby Dempster, with the Fergus County Sheriff's Department, saw happen recently in his county when he passed an ambulance when responding to the same call. That's why he said it's important for officers to be equipped with defibrillators.
The state Department of Public Health and Human Services will handle the distribution of the units to 135 organizations around the state. That includes the Montana Highway Patrol, county sheriff offices, local police departments, tribal law enforcement, campus police and game wardens. Units will also be installed at visitor centers in national parks, as well as 14 state and several county parks.
In Montana, the survival rate for cardiac arrest that happens out of the hospital is 12%. Each year about 375 people have a cardiac arrest out of a hospital in Montana and often law enforcement are the first to respond, before other emergency services such as an ambulance.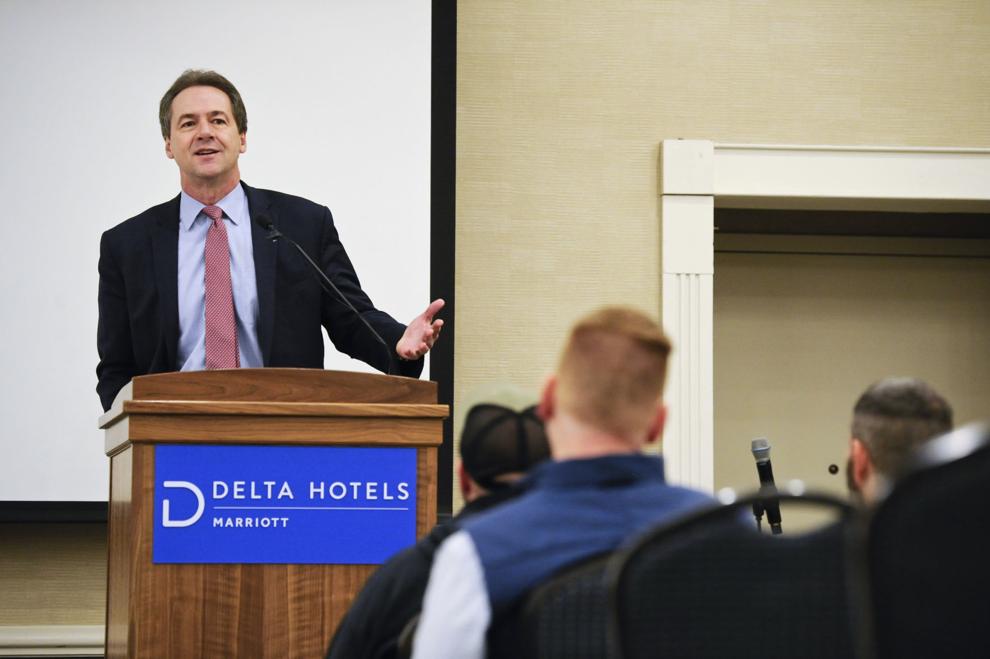 Montana Gov. Steve Bullock, who spoke at a training for game wardens where the grant was announced Thursday, said studies show the survival rate can go above 40% when a patient with a shockable heart rhythm is treated with a defibrillator.
"The point behind the grant is really the sooner an AED is available to a patient in sudden cardiac arrest, the better the chances of survival are, and that's what we're aiming for," Bullock said.
The $6 million grant was announced Thursday by Walter Panzirer, a trustee of the Helmsley Charitable Trust. They are LIFEPACK CR2 defibrillators, designed by Stryker Corp. 
Steve Crawford, chief of police for the Bozeman Police Department, said that even in his more urban town, officers often arrive before emergency medical workers because they're out on patrol. He said before the grant Bozeman only had five defibrillators, but now they'll be able to place one in every officer's patrol car.
Montana is the second state, following South Dakota, to have defibrillators funded by the trust. Panzirer, who attended Thursday's event, said in that state the units have already been used about half a dozen times in the first several months.