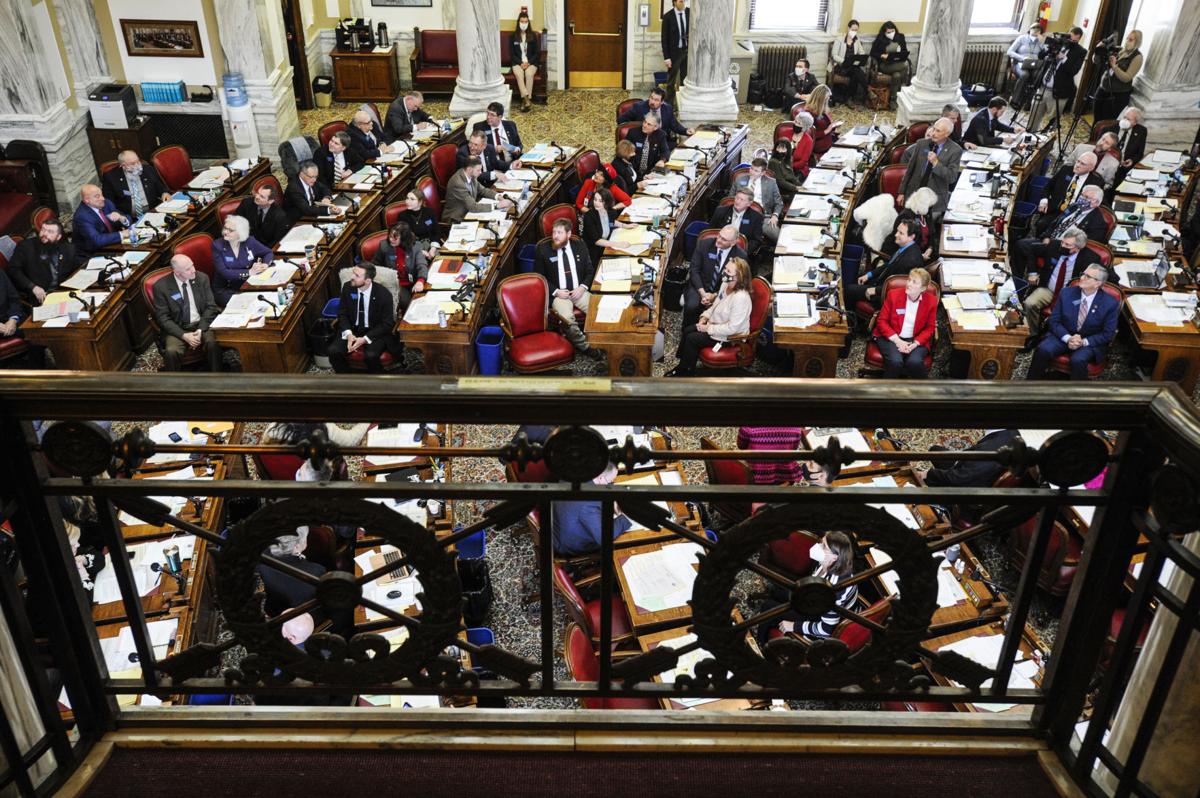 Despite a lobbying reporting system in which state regulators say that "99%" of participants play by the rules, following the money spent to influence legislation in Montana isn't always a straightforward process.
Along with the inability to track reported lobbying expenses in a centralized database, there were a number of groups that paid lobbyists during the 2021 session without saying what legislation they were lobbying for or against, or that funneled lobbying expenses through other groups. In other instances, the flow of dollars from groups or corporations through multiple lobbying firms further obscured the money's source.
Commissioner of Political Practices Jeff Mangan acknowledged the state doesn't have a perfect system for connecting principals to the on-the-ground lobbying efforts they're paying for. A centralized, electronic database to track lobbying might help, particularly if the public could use it to search by legislation. But he noted that tightening up those rules would have to come from the Legislature.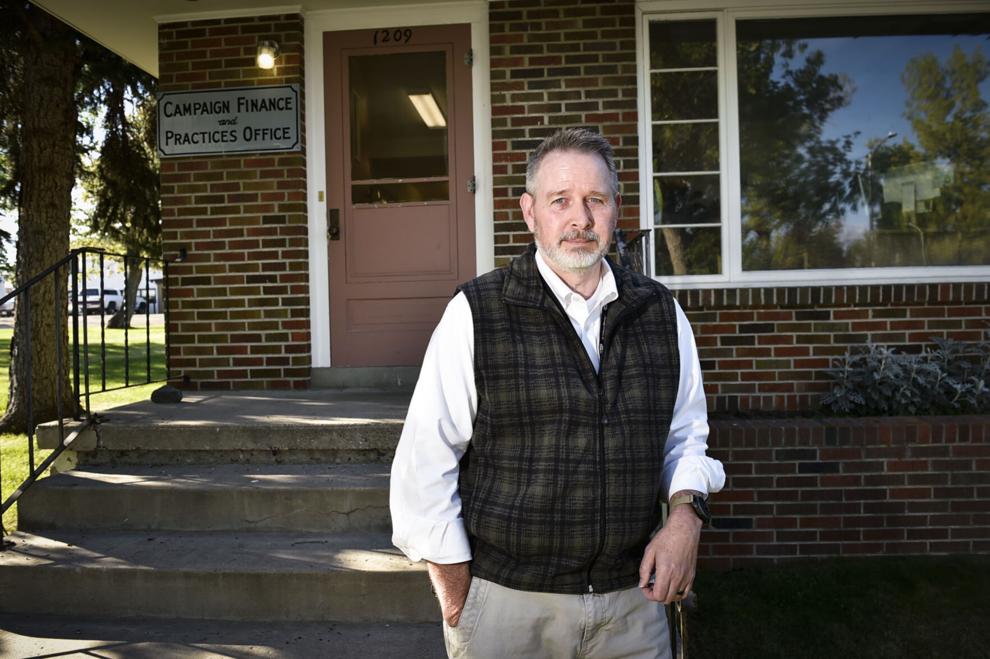 "I think our disclosure gives us a good picture of what's happening up there," Mangan said during a recent interview. "Could we get more information? Yes. Is it maintaining a system that people should have confidence in? I think absolutely it is."
Inconsistent reporting
It's clear from their names who most of those principals are, or who they represent. While some bear more generic monikers, they usually report enough detail to the state's Commissioner of Political Practices to paint a clear picture of their purpose and intent. But despite Montana's requirements that they disclose any bills "for which a major effort was exerted," many list either no details of their lobbying efforts or only a vague description.
Some groups, like the Montana Federation of Public Employees and the Montana Mining Association, reported scores of bills to which they deployed lobbyists this year.
But the Trust for Public Land, for instance, only listed support for "conservation funding," despite spending over $31,000 on lobbying efforts during the four-month session. The Philanthropy Roundtable reported half of its total spending during the final month of the session. With $10,000 in lobbying expenses, it only identified support for "philanthropic freedom" in its post-session report, although it had cited some specific bills earlier in the session.
Scott Cook, an investigator at the COPP office, noted that in some cases companies or groups will simply pay a retainer to a lobbyist or firm that will monitor the session on their behalf, without necessarily expending efforts opposing or supporting a specific bill. Others may have felt their efforts on a single bill fell shy of the "major effort" threshold.
Montana State News Bureau reporter Sam Wilson discusses the state's system for reporting lobbying expenses. He explains his findings after documenting that spending from the recent legislative session, including who the biggest spenders were, where the money came from and areas where transparency falls short.
In other instances, the COPP's hard copy database won't specify any legislation — such as the Northern Plains Resource Council, which spent over $68,000 lobbying during the session. Users have to instead navigate over to the electronic database, where the group has attached addendums listing dozens of bills on its reports. The same is true of the office of the COPP itself, which reported $15,000 in lobbying efforts.
"We've always taken the position that there's no penalty for over-reporting," said Jessie Luther, with Helena-based consulting firm Taylor Luther Group.
Lobbyists-as-principals
Taylor Luther Group was among several lobbying or consulting firms that listed themselves as principals during the 2021 session. The firm reported spending $60,000 to hire outside lobbyists for legislation ranging from budget proposals to land use bills to the state's new law shielding businesses from liability over COVID-19 transmission.
The firm boasts dozens of high-profile companies and organizations among its clients, and Luther said in some cases they would hire outside firms or lobbyists to take some of the workload off their plate. Under state law, that requires Taylor Luther Group to register and report as a principal itself.
"When we supplement our resources by bringing on subcontractors, they're being paid by our firm, and that's the only opportunity for the appropriate reporting and disclosure," Luther said.
That also appeared to be the case with another local lobbyist, Jon Metropoulos, who spent $30,000 to hire an outside lobbyist to support narrowly tailored legislation that sought to repeal new selenium standards in Lake Koocanusa during the session. The series of payments from his firm mirror the $30,000 paid to him by Canadian mining company Teck Resources, which was arguably the main stakeholder with an interest in repealing the water quality standards.
Metropoulos declined to comment when reached by phone. The lobbyist he hired, Darryl James, said only that he was contracted to work on the issue, but was unaware of any further arrangement with another principal.
But those reported expenses, from one lobbyist to another, make it harder to tell whether a different company or group was ultimately behind the lobbying effort.
Deloitte Consulting, a firm with offices across the country, paid a local lobbyist $12,000 during the session to influence the Legislature's main spending bill and another bill dealing with long-term technology appropriations.
"We have engaged Taylor Luther Group for their experience and insights on issues important to our clients and our business," William Carroll, a principal with the firm, wrote in an emailed statement. "Consistent with our commitment to the public interest, we comply with all public disclosure laws regarding their lobbying activity."
Strategies 360 was similarly tight-lipped about its spending. The nationwide lobbying firm reported paying local lobbyists $30,000 solely to fight Senate Bill 379, which sought to shield NorthWestern Energy from future financial losses associated with the troubled Colstrip Power Plant.
"S360 does not publicly comment on its lobbying strategy," spokesman Chris Averill stated in an emailed response to questions about the report.
Colstrip-related bills saw some deep-pocketed energy companies lining up on opposite sides, particularly those related to disputes between the power plant's multiple owners. The energy sector accounted for nearly 10% of all reported lobbying activity during this year's session, spending about $630,000 over the four-month period, according to data compiled by the Montana State News Bureau.
But even that total — which requires manually finding and reading individual reports from both of the state's separate databases — doesn't capture all the reported spending.
There's also tens of thousands of dollars that energy companies gave to at least one seemingly unrelated group during the session. The Senior Water Rights Coalition, which reported lobbying efforts on dozens of bills affecting water rights, irrigation and other related legislation, reported spending $39,000 over the course of the 2021 session. That's equal to the combined $33,000 it got from Avista and NorthWestern Energy, plus $6,000 it received from farm groups.
Principals are required to report those contributions if they're earmarked for specific lobbying purposes. The group's report lists "All issues of interest" in the field to describe what issues for which the funds were earmarked.
Similarly, Montanans for Lower Rx Costs reported getting $35,000 from a pair of national health insurance companies to spend on lobbying efforts during the session. It reported spending $16,000, all for advertising, on a handful of bills and bill drafts related to prices for prescription drugs.
Limited resources for oversight
Overall, Mangan argued that the current system paints an accurate portrait of lobbying efforts in the Legislature. Within the relatively small world of lawmakers, lobbyists and other political actors operating in Helena, there's a strong incentive to accurately report, he said.
Taking a more active role in policing lobbying activities or auditing reports would require staff, which are already stretched thin in his office. The Legislature's budget for 2022 and 2023 kept the COPP office largely intact for the next two years. But with a $405,000 annual budget and just 6.5 full-time employees, it's a tiny organization relative to other state agencies.
The enforcement system for the state's lobbying laws is driven by complaints filed by individuals — sometimes from a lobbyist on the opposite side of an issue. Mangan said late reports automatically accrue a $50 fine for each day late, although several groups appeared to have never filed a mandatory post-session lobbying report despite engaging in lobbying activity during the covered time period — the Montana Newspaper Association, for instance. MNA said it filed a late report Wednesday after receiving inquiries from the Montana State News Bureau.
Mangan did say he'd like to see a requirement that principals and lobbying firms disclose when they also have contracts with state agencies. And he estimated that grassroots lobbying, in which groups push ads on social media and traditional outlets, accounts for hundreds of thousands of dollars in undisclosed spending each session. Montana's lobbying statutes don't require disclosure of those expenses.
"We're going to see more and more of it. We didn't' see it much in 2017, saw a lot of it in 2019, a lot more of it this last session," Mangan said. "... Those are the dollars we don't know about, and it's significant."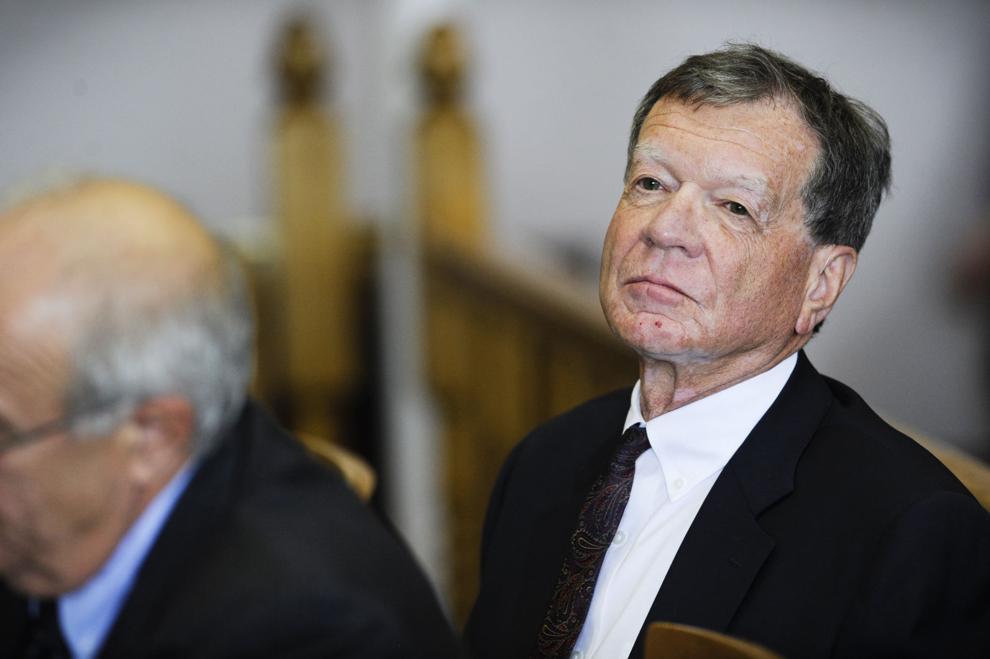 Mangan's predecessor, Jonathan Motl, takes a less charitable view of the system. He said Mangan and his staff do the best they can with the resources they're given, but also argued the state's lobbying statutes suffer from too much discretion, with major differences in what activities get reported from one principal to the next.
"Part of the reason for that is lobbying is one of those areas where the political barriers to reform are enormous," he said. "They are enormous because the very entities you're trying to reform are the entities that are dealing on a daily basis with legislators, and to make that relationship more transparent is something that's going to be resisted."