"It would certainly have an effect on our bottom line," said Noland Smith, who co-founded Philipsburg Brewing Co.
Brewers around the state estimate the aluminum tariff would cost about a penny a can. For Smith, whose brewery went through 500,000 aluminum bottles last year, that would cost $5,000.
"It would be about a third of the savings we would see," said Smith, who expects a $15,000 drop in his federal tax bill from the tax bill passed in Congress. The bill halved the excise tax on barrels for brewers like him.
"With summer coming up, that's when we ramp up our production here and it certainly has us a little concerned as far as having to pass that onto the consumer," Smith said.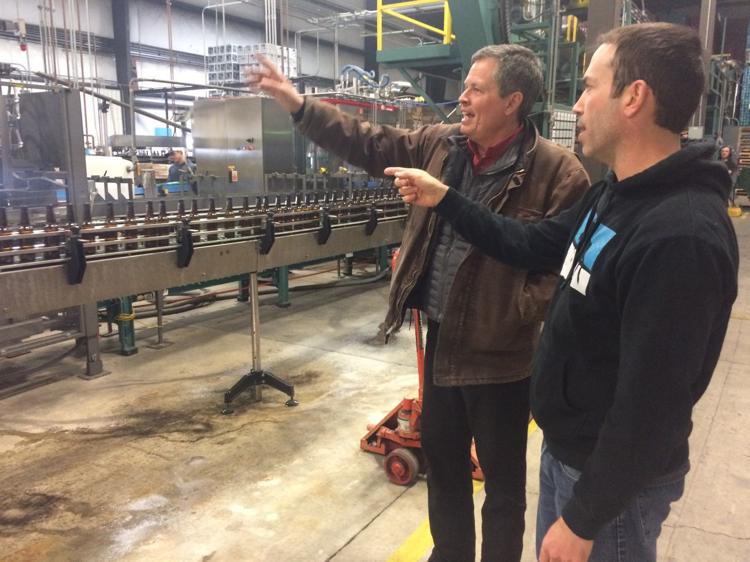 "While we're still waiting on the details of the proposal, ensuring that U.S. farmers, ranchers, workers, brewers and other small businesses are able to compete on a level playing field is critical to Montana jobs. We should avoid imposing broadly applied tariffs because they are a tax on families, small businesses and consumers, and invite retaliatory tariffs from other countries," said Daines, a Republican.
Republican U.S. Rep. Greg Gianforte, Montana's only member in the House, said keeping foreign markets open is "critically important to Montana" and that "no one wins with trade wars."
"Free and fair trade is crucial for Montana, and it benefits our hard-working farmers ranchers, brewers and other small business owners. Where there are unfair trade practices, we should level the playing field, just like we have with Canadian lumber. But no one wins with trade wars. Foreign markets are critically important to Montana, and we need to keep them open," Gianforte said.
Montana U.S. Sen. Jon Tester, a Democrat, was also critical of the proposed tariffs.
"The uncertainty created by this administration's actions on trade are very concerning to me. We need to protect our jobs, our steel and aluminum, but I'm concerned about retaliatory tariffs that could hurt Montana's farmers, ranchers and brewers," Tester said.
Though Montana brewers don't have a lot of specifics or a crystal ball to predict the future, they said any price increase can hurt business.
"It's hard to come up with a number as to what the aluminum tariff would do to the price of beer, but anything that increases our raw materials is a negative to us because we've got to pass that cost onto the consumer," said Max Pigman, who owns Lewis and Clark Brewing Co. in Helena.
"The tax reform was a good thing for us. This would not be a good thing for us," Pigman said.
You have free articles remaining.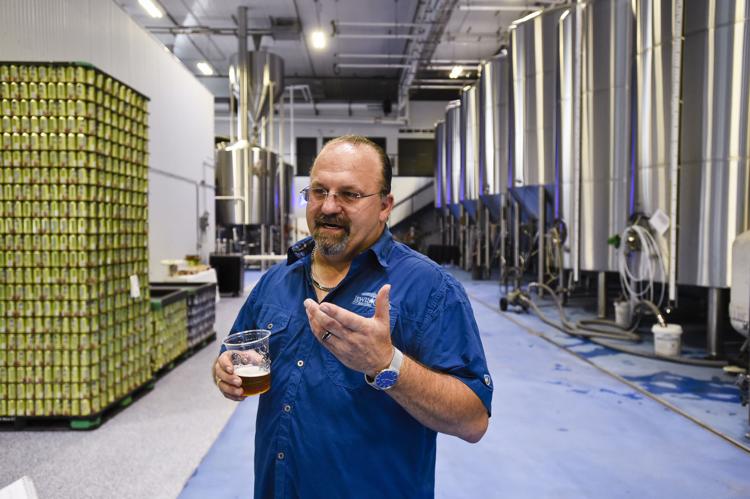 Lewis and Clark Brewing Co. buys cans from a company that purchases bulk aluminum, so Pigman expects any increase in the price of aluminum would be passed on to him.
Pigman's brewery, unlike larger operations, also has a short pricing contract — three months at a time — so he'd expect to see an increase in can costs by the second quarter of any increase in tariffs.
"In our market, if we had a 10 percent increase (in aluminum tariffs), it wouldn't necessarily be a 10 percent increase in the cost of beer, but there would have to be some sort of price change to offset that," Pigman said.
At Lewis and Clark Brewing Co., Pigman expects to save $25,000 this year because of the provision in the tax reform that he said brewers like him have been working to get for three years.
The money is going to hiring — an employee was brought on last week and Pigman is looking for two more full-time positions each in production and sales.
Smith has a longer contract on his unique aluminum bottles with resealable lids, though he said he hasn't looked into provisions in the contract that might allow for price adjustments.
He said he's expecting to reinvest his federal tax savings into the brewery and might be able to offer benefits to workers.
Matt Leow, executive director of the Montana Brewers Association, said information from the national Brewers Association shows 98 percent of can sheet is produced and made into cans in the United States, but that the proposed tariff is still expected to drive up costs a penny a can. Sixty-six percent of the primary aluminum, the main ingredient in can sheet, is imported from Canada.
On Tuesday, Treasury Secretary Steven Mnuchin said the proposed tariffs might not apply to Canada or Mexico, if those countries agreed to Trump's demands on NAFTA negotiations. Both countries rejected that.
Leow said because so much of the aluminum already comes from the United States, it's hard to understand why Trump proposed the aluminum tariff.
"Anything that increases cost for small businesses like craft brewers, we should be concerned about and it should come with good reason, and in this case it's hard to understand why," Leow said.
Over the last 15 years, Montana brewers have started to embrace the can as the vessel of choice to distribute beer, Pigman said. The Montana Brewers Association is in the middle of a member survey and didn't have specific numbers on how many of its members can.
Lewis and Clark Brewing Co. used to bottle its beer but switched to cans when it moved into its new facility in 2011.
Case volume quadrupled the first year the brewery switched to cans. Tasting good canned beer increased consumer confidence and cans fit much better with outdoor activities like skiing and floating the river. The price of canning systems has also dropped and some consumers show a preference for aluminum, which is easier to recycle than glass in Montana.