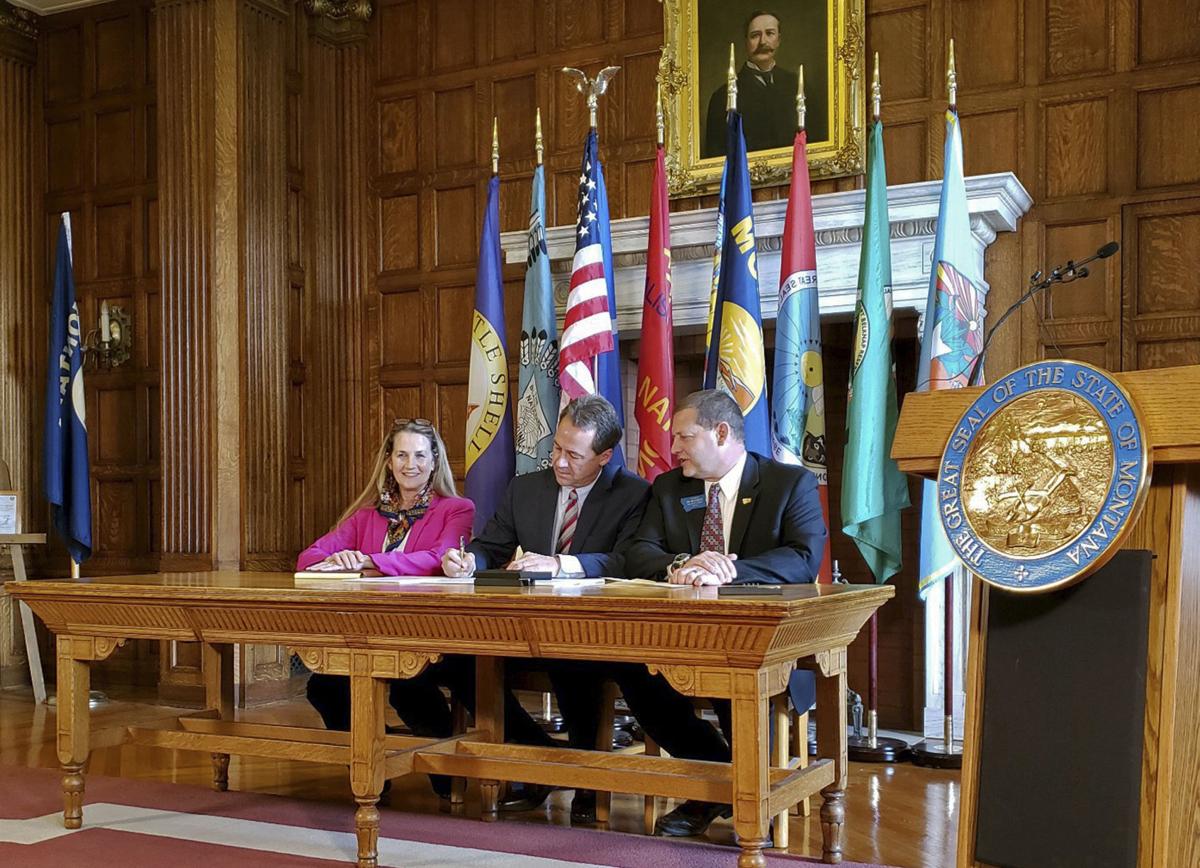 Medicaid expansion covers those earning up to 138% of the federal poverty level, $17,236 for an individual and $29,435 for a family of three.
The law calls for work requirements to be implemented by January 2020, though it clarifies that the timeline is also dependent on federal approval of a waiver to operate the Medicaid expansion program and add work requirements.
Sheila Hogan, the director of the state Department of Public Health and Human Services, said Thursday the agency and governor's office have gotten calls from people concerned work requirements would go into effect in a month and a half, and that they hadn't been contacted.
"We are not delaying Medicaid expansion. We are not delaying work requirements. People are calling, asking 'When do I do my work requirements?''" Hogan told an interim legislative committee. "This will all take time. We are working the timeline. We are on the right track."
"We do know that work requirements have been thrown out in other states, so they are looking very closely at those. But we will do that back-and-forth work; that's the next step," Hogan said. "We are not behind, we are following the schedule and we'll know more in January."
State Rep. Mary Caferro, who carried a competing Medicaid expansion bill earlier this year that did not include work requirements, asked Hogan on Thursday if the back-and-forth process between CMS and the state could take up to a year.
Hogan said she didn't know and was uncomfortable with wading into the hypothetical.
"I think we have a really solid plan. I'm sure they will look at our work proposal with a critical eye. There will be IT (work), all of those kinds of things," Hogan said. "It's the back-and-forth that I don't know what it will look like, but we're on track."
When the bill was drafted, the state said it would do as much as possible using data it already collects to validate the hours people work or any exemptions people would have to work requirements.
That is meant to help keep the number of people who lose coverage because of problems with reporting hours worked to a minimum. And back in July and August when the state held listening sessions on its waiver application, it made clear that it would not do extensive legwork to develop those systems until the waiver was approved, saying without knowing what the federal government would approve, it was impossible to develop plans. That process is also expected to take some time, though it's unclear how long.
Montana's Medicaid expansion law also has a provision saying if the Supreme Court strikes down work requirements, Montana's program will continue without them until sunsetting in 2025.