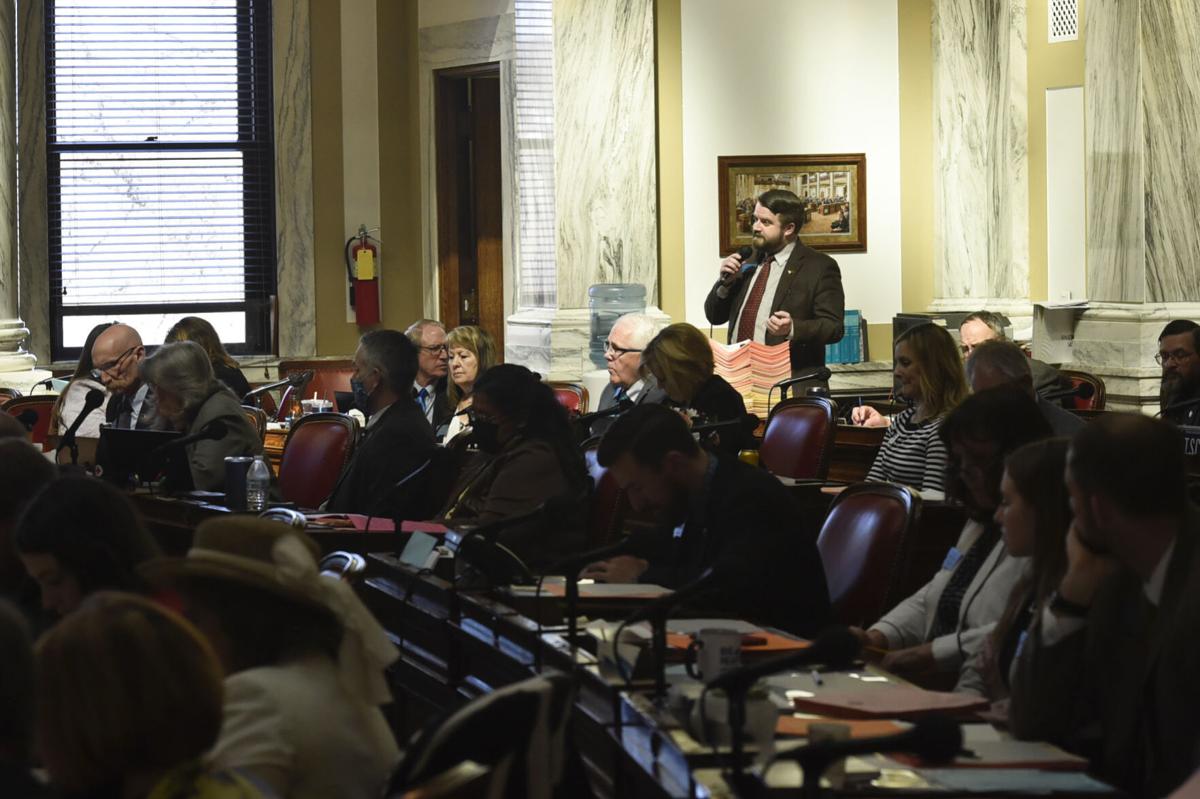 Montana's marijuana implementation bill survived intense scrutiny from a legalization-hesitant Republican majority to pass the Legislature on Tuesday.
House Bill 701 from Rep. Mike Hopkins, R-Missoula, cleared the House on a 67-32 vote and now heads to Republican Gov. Greg Gianforte, where he is expected to sign it.
The bill allocates $6 million to Gianforte's fund planned for substance abuse prevention and addiction treatment, a program lawmakers shut down in February as a standalone item.
The bill had died twice on the House side, once on its first vote in the House Taxation Committee and again Monday. Negotiations in the Senate this month led to compromises for both Democrats, who wanted to align the proposal more closely to Initiative 190's language, and Republicans wary of legalization. 
The home grow provision would allow two plants per person, or four plants per household. Recreational sales will be taxed at 20% and the tax on medical marijuana remains at 4%. The medical program will also move over to the Department of Revenue, which will oversee the new recreational program. Tribes won't be able to sell marijuana on Montana's reservations, Hopkins said during Tuesday's hearing, but each tribal government will be allotted a marijuana business license to operate a dispensary within 150 miles of reservation boundaries. 
Part of that funding includes roughly $5 million in habitat conservation and easement funding to begin in 2023. This component had been a sore spot for Democrats, and the rallying cry for conservation groups who staged rallies, issued radio advertisements and remained present in committee hearings despite Republicans' initially refusing to cede the funding back into the bill. 
Barring any hiccups on the department's license rollout, recreational weed would hit retail shelves in January 2022. 
On Tuesday 34 Republicans broke with Democrats to forward HB 701 to the governor. The bill had died less than 24 hours earlier on a 47-53 vote.
The debate that played out on the House floor on Tuesday largely turned on the local-option 3% sales tax, as well as the 20% tax on recreational. Legislative fiscal analysts have noted in other states the customers in preceding medical marijuana market tend to shift over to the recreational market, sometimes phasing out the medical market completely. The fiscal note attached to the bill projects recreational tax revenues to come in at $13 million in 2022 and climb to $51 million by 2025.
But some Republicans countered consumers may keep purchasing marijuana on the black market to avoid the 20% tax, while giving local governments the option to add a sales tax could be a crack in the dam Republicans have built against such local option measures.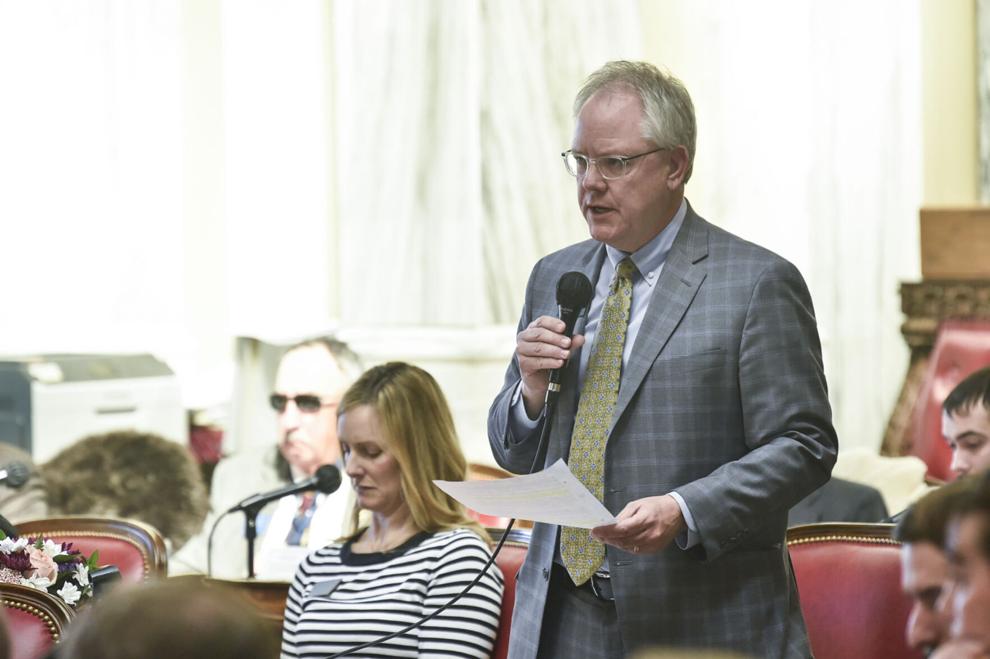 "Plant your flag on this day. This was the day that we opened the door to this new tax that will find its way into communities," Rep. Bill Mercer, R-Billings, said during the debate. "We will rue the day we did this."
Hopkins pushed back on the idea a recreational marijuana program would only create opportunity for the black market and various foreign cartels, as described by the opponents. The 20% tax is the second-lowest on recreational marijuana in the country, Hopkins said.
"There is not growing of an illicit market," Hopkins said before the vote. "It existed before we had this conversation."
J.D. "Pepper" Petersen, chief executive officer of the Montana Cannabis Guild and one of the architects of I-190 with Ted Dick and Dave Lewis, said Tuesday the Legislature-approved HB 701 presents a better implementation than its earliest form. Lawmakers restored a one-year residency requirement for anyone to own a business license, as well as a tier climbing system that requires businesses to start small and grow up to scale. These provisions, Petersen said, prevent "Big Weed" from a market takeover and keeps the spirit of legalization in favor of the small business owner. 
"Those things were critically important to keeping it in Montanans hands," Petersen said. "All of the sky is falling predictions they made are going to prove untrue and the thing that's going to prove true is we're going to make a tremendous amount of tax revenue for the state."
Montana Wildlife Federation Conservation Director Nick Gevock said Tuesday the restoration of the conservation funding, albeit a smaller slice of the pie than was included in I-190, showed the strength of the coalition of groups and their membership.
"We know that we're going to need to come back in 2023 and continue to show our strong support for this funding," Gevock said. "But the other thing we need to do, we need to have some quality land conservation projects teed up."
The medical industry, which has been subject to the whim of the Legislature in the last 16 years, is also looking ahead. The changes that come along with HB 701 include a shift from vertical integration, in which a provider must grow, test, and retail its product, to a horizontal integration, in which a business can simply grow, or extract or retail if the owner chooses to focus on one piece of the process. Beyond that, medical providers who will get the first 18 months of the recreational market before any new business licenses are issued will be subject to new regulations that come along with selling recreational marijuana. 
"They're nimble and I think they will rise to the occasion of this bill and again our sense of things are going to be alright," Kate Cholewa, government affairs representative for the Montana Cannabis Information Association, said Tuesday.
After the governor's signature, the Department of Revenue will still have a host of rules to establish for the new program, as well.