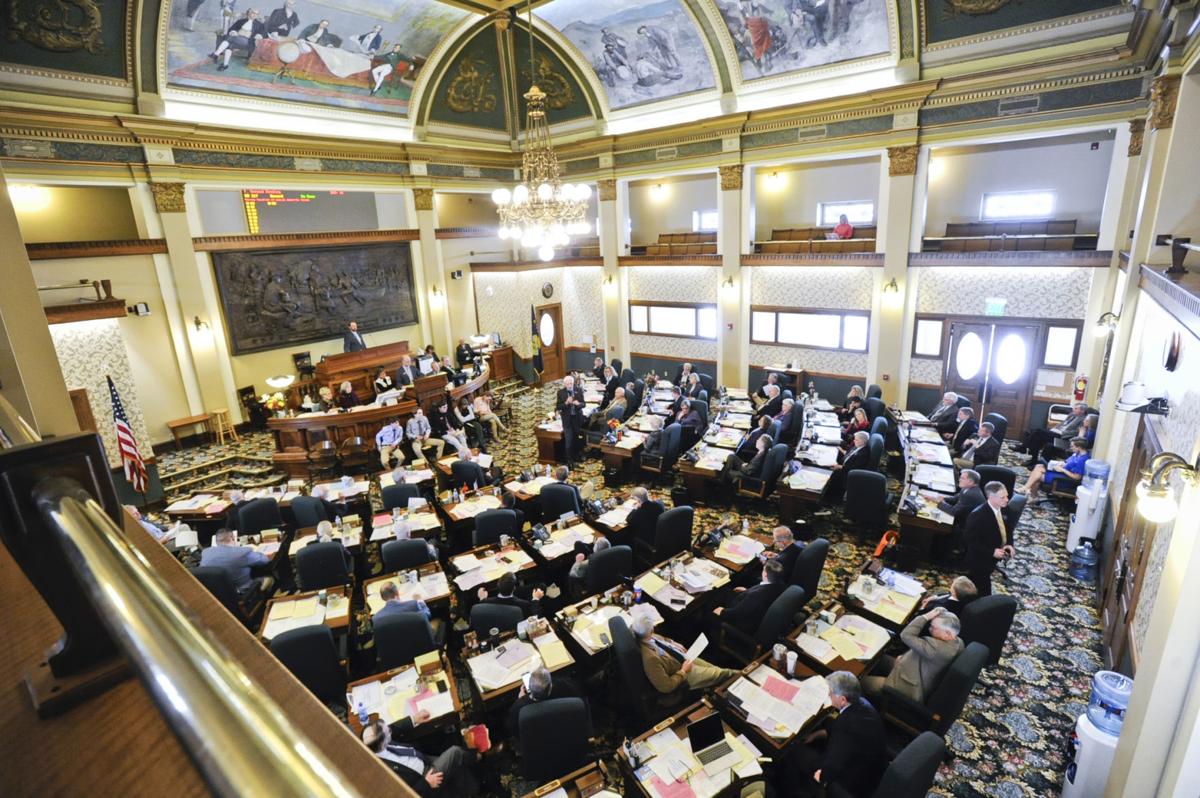 Members of the state Legislature on Wednesday started a process that will run the next year and a half to study their operations and examine the possibility of moving to annual sessions.
A bill carried by Republican Sen. Ryan Osmundson, a Republican from Buffalo, that passed in the recently adjourned session calls for a group of lawmakers to evaluate moving to a 45-day session every year, tackling policies in odd-numbered years and the state budget in even-numbered years.
"The idea of annual sessions has been thrown around a lot," Osmundson told members of the Legislative Council and Legislative Finance Committee, the two groups tasked with coming up with recommendations for the full Legislature by November 2020.
Interim committees also meet between sessions to study topics and receive information and reports from state agencies. The committees can draft and recommend bills for the upcoming session, but they do not have the authority to create or change laws.
In the session that adjourned in April, a record-high number of bills were requested, 3,324, and committees faced long days of hearings and sometimes had to limit public comment to allow for enough time to do their work.
Rep. Mary Ann Dunwell, a Democrat from Helena, said annual sessions could be a way to give the public more ways to participate in government.
You have free articles remaining.
"I think we're just trying to squeeze too much into 90 days," Dunwell said.
Members of the joint committee that met Wednesday also discussed concerns over how to retain legislators with experience in the face of term limits and said they wanted to look at ways to build up experience, especially with the state budget.
Some said annual sessions would be helpful for House members, who now serve just one session between reelection bids.
There was also discussions about ways to increase the strength of the legislative branch, which now only spends 90 days in Helena every other year compared to an executive branch that occupies the building year-round.
Sen. Margie MacDonald, a Democrat from Billings, called Montana's setup a 19th century system in a 21st century world.
"In many ways it hobbles our ability and our capacity to be responsive to the rapidly changing times in which we live," MacDonald said.
There were concerns raised that annual sessions might change the makeup of the Legislature, based on who would be able to spend 45 days in Helena every year. Montana has a citizen legislature format, which is common in low-population and rural states.
Lawmakers also talked about ways to increase communication between those who work on policy issues and those that deal with the state budget.
As interim committees meet, they will set their work plans to dictate which studies get priority among their required work.
Get Government & Politics updates in your inbox!
Stay up-to-date on the latest in local and national government and political topics with our newsletter.