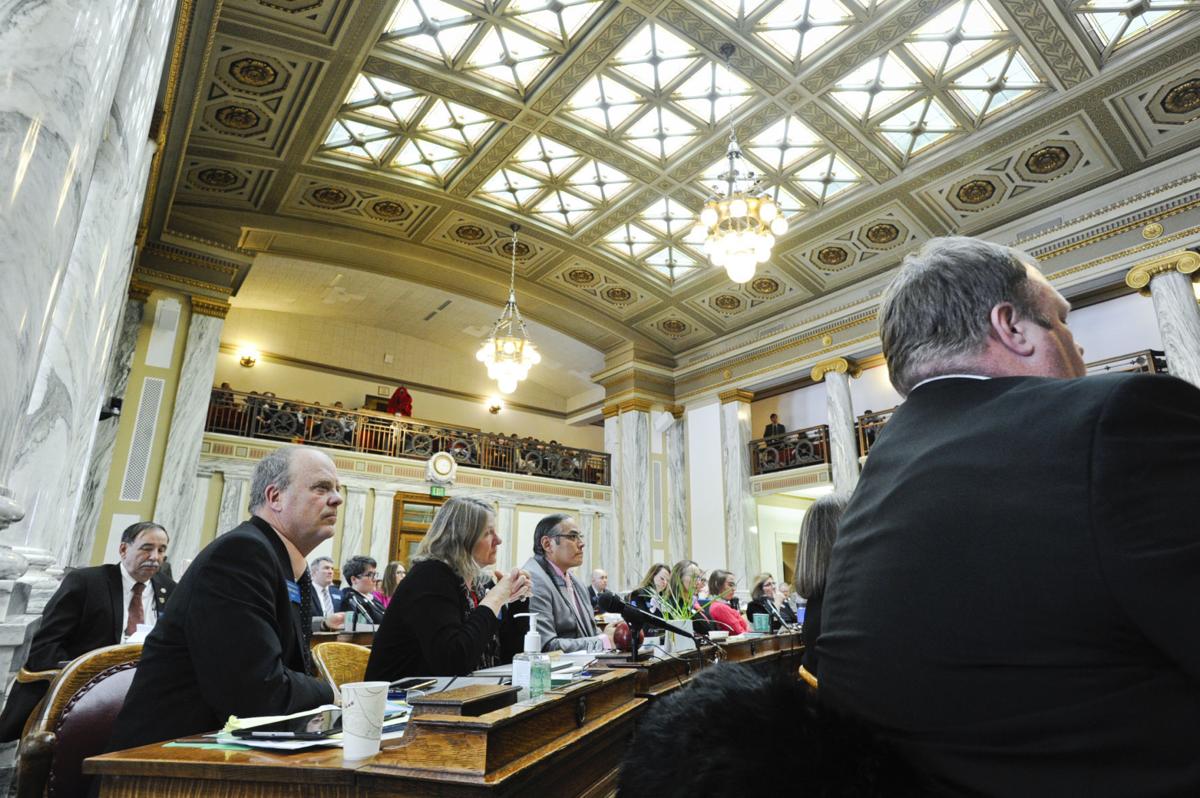 The showdown had been looming since 2015, when the Legislature first passed a bill to expand Medicaid in the state with a termination date of this summer, intended to give lawmakers a chance to review the program. Expansion extends Medicaid coverage to those earning up to 138% of the federal poverty level. The 2019 federal poverty level is $17,236 for an individual and $29,435 for a family of three.
"It's been a long, long haul," said Buttrey, who faced heavy criticism for not introducing his bill until past the midway point of the 90-day session. "It was in our best interest to continue the program to help as many folks as we can, especially with drug addictions (and) mental illness. Those are big things that plague Montana, and they're very expensive. And everyone that we can treat and have success in those areas is a huge win for everyone."
"I worked with both the sponsor of the bill and others, Democrats and Republicans, to try to find something that not only preserved health care for individuals but is something I think we can walk out, Democrats and Republicans, with our head held high. I think we accomplished that on this bill," Bullock said Thursday.
But an amendment made to the bill late last month widened exemptions to the work requirement and eased the reporting provisions, causing that number to drop to about 4,000.
Democrats supported the change, but it was opposed by many Republicans including Senate Majority Leader Fred Thomas, of Stevensville, who did not vote for Medicaid expansion in 2015 or this session.
"The work provisions in that thing, it's just a weak sieve at best," Thomas said, predicting future legislatures would try to make them more stringent.
Buttrey's bill went through several versions. Another amendment removed a provision that would have ended the entire program if the work requirements were successfully challenged in court. That happened when a federal judge struck down Kentucky and Arkansas' work requirements just a day after Montana's bill was updated.
The version of the bill that passed Thursday would end work requirements on Montana's program if they are struck down by the U.S. Supreme Court, and continue the program without them.
Another of the more significant amendments added in the Senate was a 2025 sunset to the program, an effort led by Republicans. Democrats, including Bullock, said that was something they could stomach to get the bill across the finish line. Buttrey said he expects the federal Affordable Care Act to change enough in the coming six years it would be appropriate to review Montana's Medicaid expansion program at that point.
Montana's program is expected to cost $828 million dollars a year by 2023, including providing health care and administrative costs, according to a fiscal note attached to the bill. The vast majority of that cost is paid for by the federal government.
Buttrey's bill, which is House Bill 658, raises new state revenues to pay for some of Montana's share of the program. That includes a tax on hospital outpatient revenue and a hospital use fee, expected to generate a combined $28.4 million a year by 2023. A proposed tax on the State Fund workers' compensation program was removed from the bill.
There's also a fee charged on Hutterite colonies with members covered, which is expected to generate another $1.5 million.
Those, combined with other revenue streams the state has tapped, total about $68 million to help pay for Montana's share of coverage.
The federal government will pay about $745 million a year for the program, leaving the hit to the state's general fund at $12.3 million in 2023.
Caferro said Thursday the people covered on expansion could stop worrying about losing their health care coverage now that Buttrey's bill has passed.