At the end of a press conference Thursday after the echoes of the final gavel rang through the House and Senate chambers, Republican lawmakers started asking where to get a copy of talking points to take back home.
For GOP members of all stripes, the list of party wins to show their constituents is long — from a slew of tax cuts and lifting regulations on businesses to reducing access to abortion and increasing places where firearms can be carried.
Majority Republicans came to Helena with a self-branded mandate after one of the most dominant election showings in years. They left last week claiming victory over the agenda laid out in January.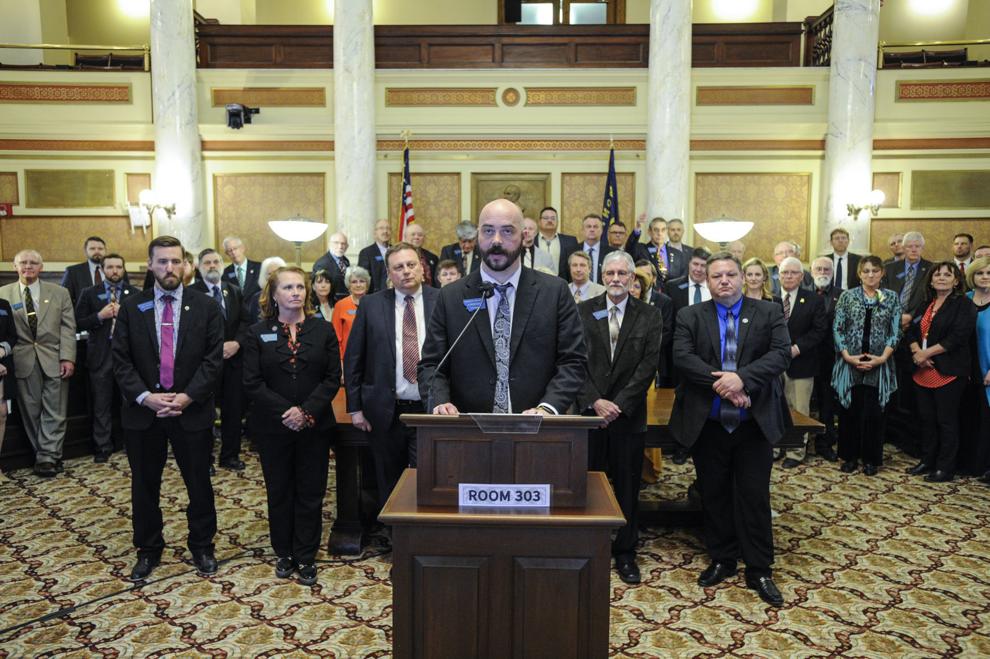 "Because of the policies that we enacted, Montana families, businesses and individuals have more freedom to thrive. We gave $120 million back to the taxpayers and simplified our tax code," Speaker of the House Wylie Galt, a Martinsdale Republican, said Friday. "We gave more power back to the people and the legislative branch of government. We expanded individual rights and freedoms. We cut regulations. We opened Montana back up to business. We also modernized our health care and education system, and thankfully we have a governor who will sign these policies into law."
Democrats, however, have a much different lens on what unfurled under the Capitol dome over the last four months.
"Our constituents sent us here to create jobs and our constituents sent us here to be laser-focused on the folks that needed a break the most — middle-class Montanans and working Montanans," House Minority Leader Kim Abbott, a Helena Democrat, said Thursday. "What we saw was a Republican tax package that just benefits wealthy Montanans disproportionately. We've said it from Day 1: We are laser-focused on people who need the help, and Republicans just weren't."
Gov. Greg Gianforte was a key character in the plot change for Republicans from past sessions to this one. Legislation that failed by Democratic veto in the past has already been signed by the first Republican governor in 16 years. The GOP had a smoother working relationship with the executive, capped by a joint press conference with Gianforte and Republican legislative leadership Friday.
"I'm filled with enthusiasm, enthusiasm for Montana's future," Gianforte said. "I'm proud of what we've accomplished together."
Galt attributed the GOP's control over both branches of government as part of the reason this session wasn't as outwardly marked by the intra-party fighting between moderate and farther-right Republicans in the last few sessions.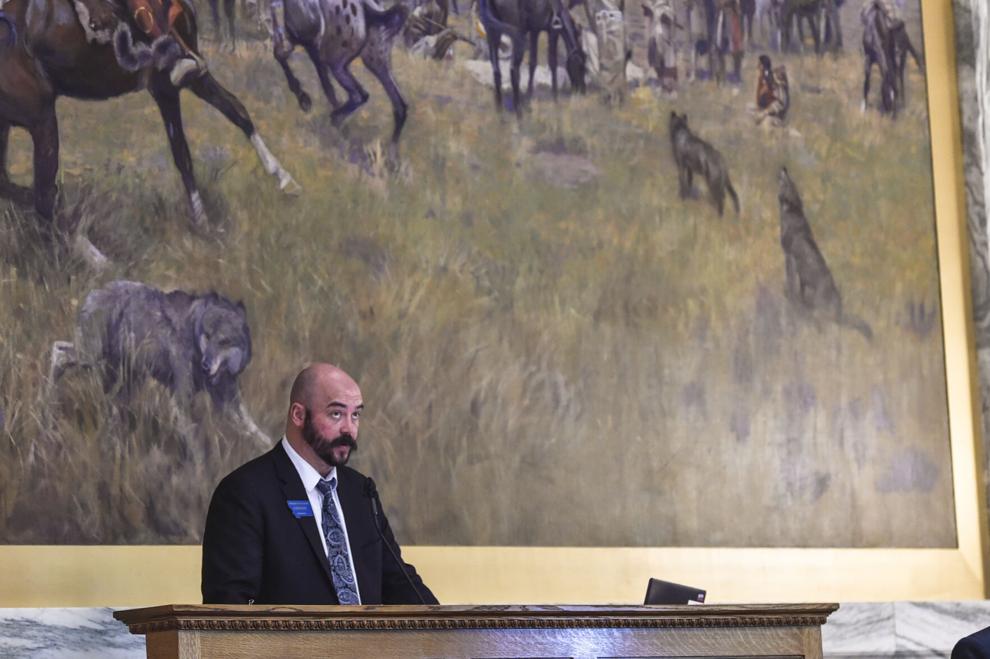 "The change in the governor was the big part, and then just a new attitude coming in this session to try to work together and kind of forcing it on some that didn't think it was such a great idea," Galt said Thursday.
From the Democratic perspective, however, the change in power dynamic painted things for the worse.
"I think the tone of this Legislature was much different than I've ever seen it before, and I think it has to do with the fact that there wasn't balance. … We might have had Republican majorities in the Legislature, but we had a Democratic governor, so it forced folks to come to the table and actually work in this middle ground where I think most Montanans are," said Senate Minority Leader Jill Cohenour, a Democrat from East Helena.
The session was marked by strong party-line faults, over everything from priorities in the budget to changes in the state health department, bills to tighten access to voting, an investigation into the judiciary branch and more. Where the GOP saw opportunity and advancement, the Democrats saw discrimination, punitive measures and harm.
Republicans passed what the party estimates to be $120 million in tax cuts — Gianforte's proposals — they say will spur business growth, while Democrats counter it only benefits the wealthy. The party also advanced bills that reduce regulations on businesses and peeled back what industry perceived as legal barriers.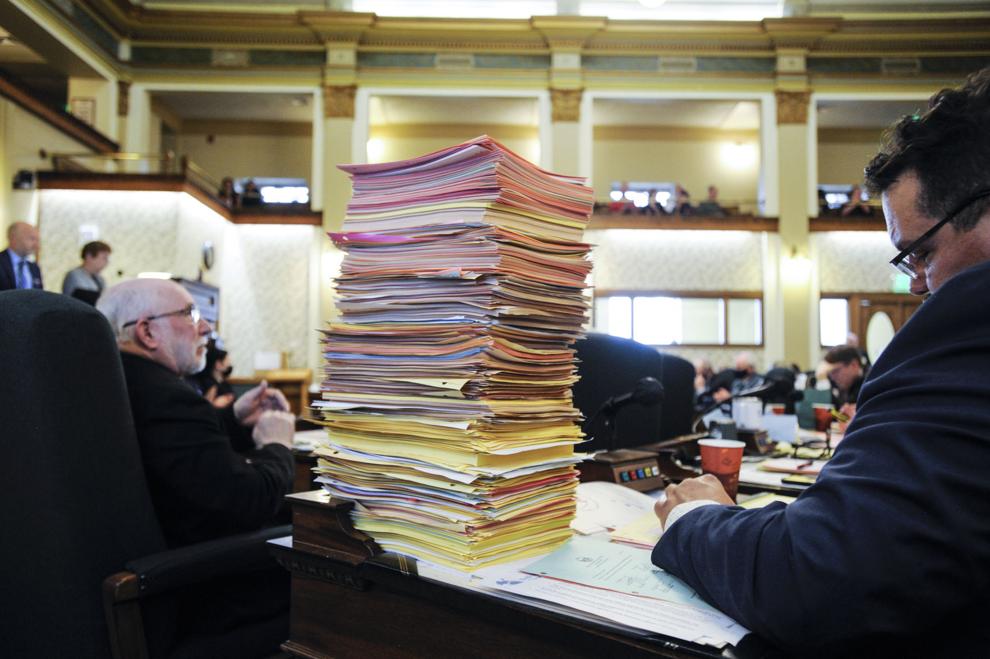 "A lot of these policies will help Montana businesses not have to look over their shoulder but be able to look forward and at how to expand their business," Senate President Mark Blasdel, a Kalispell Republican, said Friday.
Democrats point to bills like the Religious Freedom Restoration Act, a ban on transgender women playing in women's sports, restricting access to abortions and more as hurting Montanans. In final debate on the state $12.6 billion budget Thursday, Rep. Sharon Stewart Peregoy, D-Crow Agency, said the GOP was focused on "social engineering" and not economic prosperity.
Blasdel countered the GOP sees it differently.
"The main mindset of Republicans is not necessarily that government produces jobs," Blasdel said. "We free up businesses to create those jobs and I think those policy provisions that we put through, and the tax cuts that we've provided, will help do that."
Federal windfall
Still there was some agreement to be found when it came to spending the $2.7 billion sent to the state from the federal government through the American Rescue Plan Act. The money will be transformational for the state's future, and Democrats and Republicans strongly backed the bill that emerged to distribute the funds.
Signed Friday by Gianforte, the legislation directs the money across state government and creates commissions to review and pick projects to fund. That work will start this summer, as more guidance comes from the federal government.
Part of the package will put at least $275 million toward broadband expansion, a figure that could reach $450 million with matching funds.
"When it's all said and done, that is a significant improvement, and its game-changing for the state," said Republican Sen. Jason Ellsworth, of Hamilton, who carried two broadband bills. Another $85 million goes toward water, wastewater, sewer and building infrastructure projects across Montana. 
Cohenour listed the ARPA bill as one of the minority's wins this session.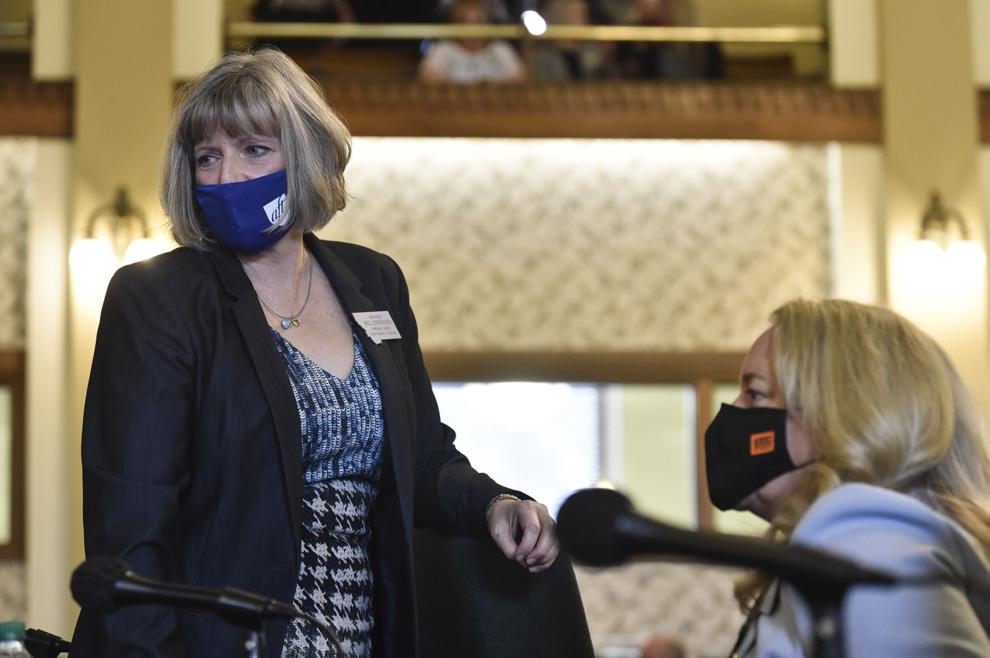 "Democrats ... shaped how Montana will spend its allocation of the American Rescue Plan to fund infrastructure projects, education and opportunity for working families across the state of Montana," Cohenour said.
But while there was some unity, there were far more fights. That started even before January with disagreement about how to hold the session in a pandemic. Republicans forged ahead on in-person participation with the option for remote access while Democrats said gathering many people together could prove deadly.
In the end, six lawmakers announced positive COVID-19 tests since January, and two days of floor sessions were shut down because of a dozen close contacts from a lobbyist's case. Other cases associated with the session among members of the pubic were harder to track.
Investigating judges
One of the most substantial disputes between Republicans and Democrats has been over the judiciary.
In January, Sen. Keith Regier, a longtime Kalispell Republican chairing the Senate Judiciary Committee, introduced Senate Bill 140, which eliminates the panel installed 50 years ago to forward independent judicial nominations to the governor and instead gives Gianforte the ability to directly select judges he prefers.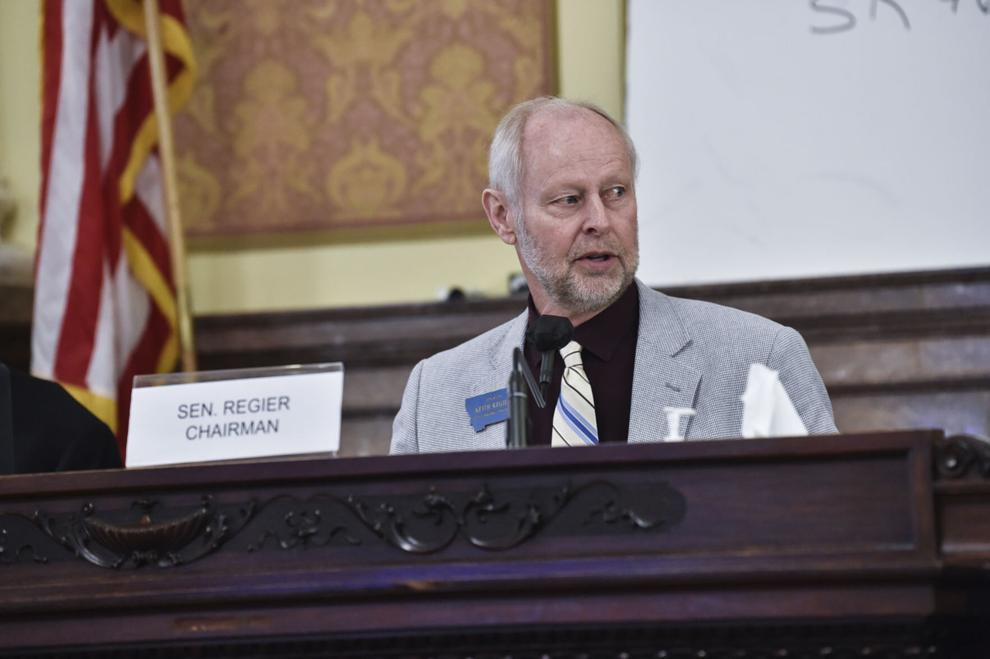 After Gianforte signed the bill into law, litigation rapidly followed. In April, Regier issued a subpoena to an executive branch office for the Montana Supreme Court administrator's emails after the state Attorney General's Office exposed, in filings on the lawsuit, an email poll of judges on SB 140 in January.
The flow of Republican legislation aimed to alter the judicial process was unprecedented, from SB 140 to a failed attempt to create a new structure of citizen oversight with the power to remove elected judges. Not all were successful. But House Bill 325, to have voters decide in the next election if the state should pick Supreme Court justices by districts, passed with GOP support.
The governor, too, has played a role in the process, as well as the Republican Attorney General's Office. Lt. Gov. Kristen Juras took an active part during the drafting process for SB 140, according to emails gathered in public records requests. She was the premier proponent for the bill, speaking on Gianforte's behalf once it was introduced into committee. 
Each week, bureau reporters Seaborn Larson and Sam Wilson, along with deputy bureau chief Tom Kuglin, bureau chief Holly Michels and host Thom Bridge, will take their work off the printed and digital page.
There's only so much that can fit into a report, and there's always much more tell.
The Senate also shot down one of former Democratic Gov. Steve Bullock's judicial appointments, delivering one open judicial bench for Gianforte to exercise his new appointment power. The timeline in which he can do so, however, may depend on the legal challenge to SB 140, the bill that grants the governor power to fill vacancies directly.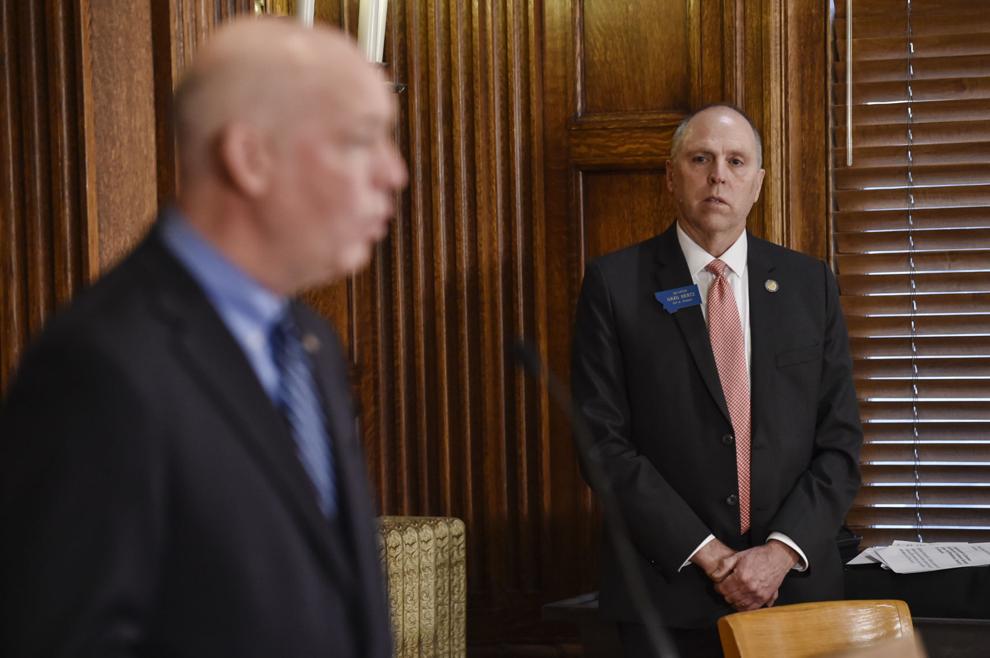 Although the session has closed, lawmakers will continue to investigate the judiciary with a committee specially formed by GOP lawmakers who raised questions about judicial conduct after the court administrator's emails were released.
"We've uncovered many more items we want to continue to investigate," Polson Republican Sen. Greg Hertz, who chairs the committee, said Thursday. "We will be talking with the Montana Judges Association in more detail once we find out who they want us to discuss those items with."
Democrats have called the investigation a "witch hunt" meant to slander the judiciary.
Marijuana
Another major place the parties disagreed but eventually brokered a deal was creating a program to implement recreational marijuana.
When Montana voters legalized recreational marijuana in November, few could have predicted the rodeo that followed in the Legislature. Clashes even held up lawmakers for several hours on the last day of the session.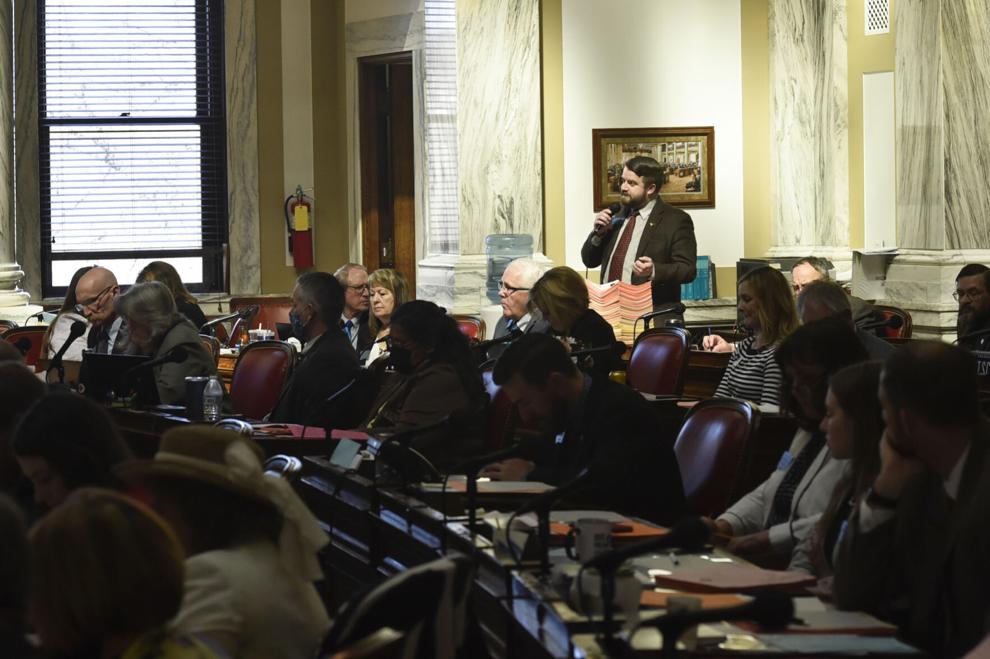 Missoula Republican Rep. Mike Hopkins, who had been involved in restructuring the medical marijuana program, carried the bill that eventually made it across the finish line after fights over where the revenue should go and if the legislation reflected the will of the voters.
That bill wasn't introduced until three months into the four-month session. That meant it required an express route through both chambers, with special consideration in House and Senate committees. House lawmakers killed the bill twice before finally handing it off to the governor.
Each week, bureau reporters Seaborn Larson and Sam Wilson, along with deputy bureau chief Tom Kuglin, bureau chief Holly Michels and host Thom Bridge, will take their work off the printed and digital page.
There's only so much that can fit into a report, and there's always much more tell.
"Politics finds its home in the state Capitol in Montana," Hopkins said at the end of the session. "Marijuana is not something where everybody's universally of the same mind. If anything, out of all the issues we deal with here in the session, it's one of the more contentious, on any number of levels, for any number of reasons."
Hopkins maintains Montana's recreational marijuana retail roll out, set for January 2022, will be more sound than policies enacted in any of the 16 states to go green so far. The bill's home-grow provision allows two plants per person or four per household. Long fought-over conservation funding is projected to see millions from tax revenues, a win for Democrats who pushed for that. Each tribal government will be given a state marijuana business license to benefit the sovereign nations. Montana is projected to start reeling in $50 million in tax revenues by 2025.
Election laws
Republicans succeeded this session in passing a raft of legislation they argue will bolster Montana's "election integrity," but which Democrats criticized as attempts at voter suppression.
While few lawmakers ventured accusations of outright election fraud in Montana, a common theme for the GOP was that Montana's election security needed shoring up to restore the trust of the voters after the 2020 election.
Each week, bureau reporters Seaborn Larson and Sam Wilson, along with deputy bureau chief Tom Kuglin, bureau chief Holly Michels and host Thom Bridge, will take their work off the printed and digital page.
There's only so much that can fit into a report, and there's always much more tell.
"We were able to work with a Secretary of State that was concerned about protecting our voting rights," Senate Majority Leader Cary Smith of Billings said during his end-of-session speech Thursday.
The effort coincided with a nationwide push by Republican-controlled state legislatures to enact similar policies across the country.
Several pieces of legislation spearheaded by new Secretary of State Christi Jacobsen passed, including a controversial measure tightening restrictions on photo identification required at the polls. Another Jacobsen initiative ended Election-Day voter registration, which had been in place in Montana since 2005.
Both of those bills, signed into law by Gianforte two weeks ago, were immediately challenged in court by the Democrats.
In the waning hours of the session, Republicans also resurrected several stalled proposals, finding room in broadly-titled bills to insert provisions that had been voted down previously. That included restrictions on ballot collection, in a move that revived a bill Democrats had defeated as they faced a mostly unified Republican front on election reform bills.
Republicans also succeeded in prying open Montana's notoriously strict campaign finance limits. As of Friday, Gianforte had yet to act on Senate Bill 224, which would amount to a substantial increase in allowable political donations to candidates. Montana has arguably the country's tightest limits on campaign contributions to candidates, as well as strict reporting requirements.
And GOP lawmakers also managed to pass an 11th-hour measure that impacts the redistricting process — an approach Democrats argued has been tried and struck down by the courts multiple times before.
Democrats saw their big proposals to address elections defeated by Republican lawmakers, including one to enact requirements for counties that overlap with Indian reservations to increase voting access. Another failed effort sought to increase transparency in election communications.
Outdoors and recreation
The 67th Legislature left its mark on wildlife and outdoor recreation, with both House and Senate fish and wildlife committees seeing heated debates on the future of wildlife management in Montana.
While bills to grant landowner tags in areas with ballooning elk numbers and enshrining hunting, fishing and trapping in the Montana Constitution failed to pass, Republicans largely seized the opportunity to put new hunting and trapping seasons into law and limit the power of the Montana Fish and Wildlife Commission. The Republican majority pushed through multiple bills aimed at reducing Montana's wolf population, addressing grizzly bears, adopting new seasons for muzzleloaders and hound-hunting black bears, and passing a late amendment granting one-time hunting licenses for outfitted nonresidents.
Legislation dealing with wolf management and trapping are often some of the most contentious bills of the Montana Legislature, and 2021 was no exception.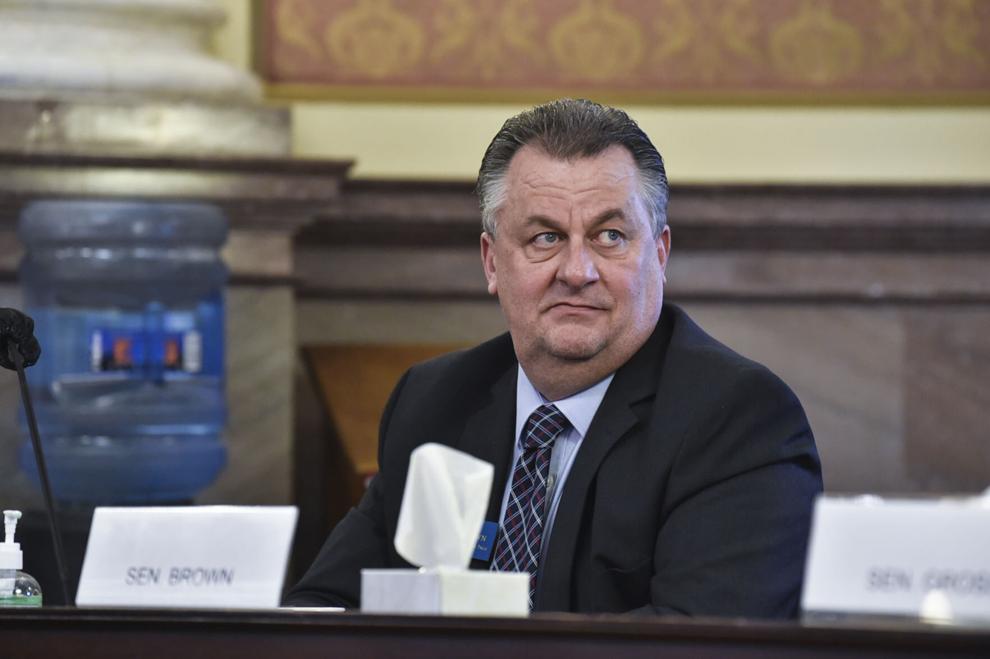 Two Thompson Falls Republicans, Sen. Bob Brown and Rep. Paul Fielder, came into the session with a combined four wolf management bills, all of which passed the Legislature and have been signed into law by Gianforte.
One bill allows private reimbursement to successful wolf trappers and hunters. Another directs state officials to reduce wolf numbers to "sustainable" populations, although does not say what is considered sustainable and Montana Fish, Wildlife & Parks has not established population objectives.
Two other bills already signed allow the use of snares to trap wolves and extend the wolf season by a month. 
Fielder also brought a bill that institutes a spring season for hunting black bears with hounds; the legislation was signed by the governor Friday.
Another season-setting bill came from Rep. Caleb Hinkle, R-Belgrade, establishing a new muzzleloader season for deer and elk. It's been signed by Gianforte, and institutes a nine-day hunt that is limited to traditional muzzleloaders.
On the topic of grizzly bears, Republicans pushed through a resolution calling for all the bruins in the state to be delisted from the Endangered Species Act. In addition to the resolution, Sen. Bruce "Butch" Gillespie, R-Kevin, carried a bill saying a grizzly may be killed for threatening livestock under state law — bears remain federally protected so are managed under federal law. Gianforte's amendments were approved by lawmakers.
Sen. Mike Lang, R-Malta, also carried a grizzly bill limiting where FWP may release a captured grizzly bear and blocking the agency from relocating a bear involved in a conflict outside of a federally designated recovery zone. The governor has not acted on the bill.
A late amendment attached by Republicans to an FWP cleanup bill allows a one-time allocation of hunting licenses for outfitted nonresidents and makes changes to the preference point system to favor nonresidents who hunt with an outfitter.
Joliet Republican Rep. Seth Berglee's bill allows nonresidents that booked with an outfitter before April 1 but did not win a lottery license to purchase one. It also gives outfitted nonresidents the opportunity to purchase an extra preference point, which gives them an advantage in future lotteries over non-outfitted nonresident hunters.
The bill makes some popular changes such as upping the maximum payment cap for block management from $15,000 to $25,000, but the outfitted nonresident provisions saw intense debate in the waning days of the Legislature. Although not all Republicans voted for the bill, enough did to send it to the governor, where it awaits his action.
What's next
As Republicans drive home to districts armed with a long list of victories, Blasdel, who is termed out, said it will be important to keep up the work during the interim before the 2023 session.
"We need to continue to highlight all the successes and work with the executive branch ... to show the successes of businesses moving to Montana and businesses that have expanded in Montana," Blasdel said.
Democrats also plan to use the session to build momentum.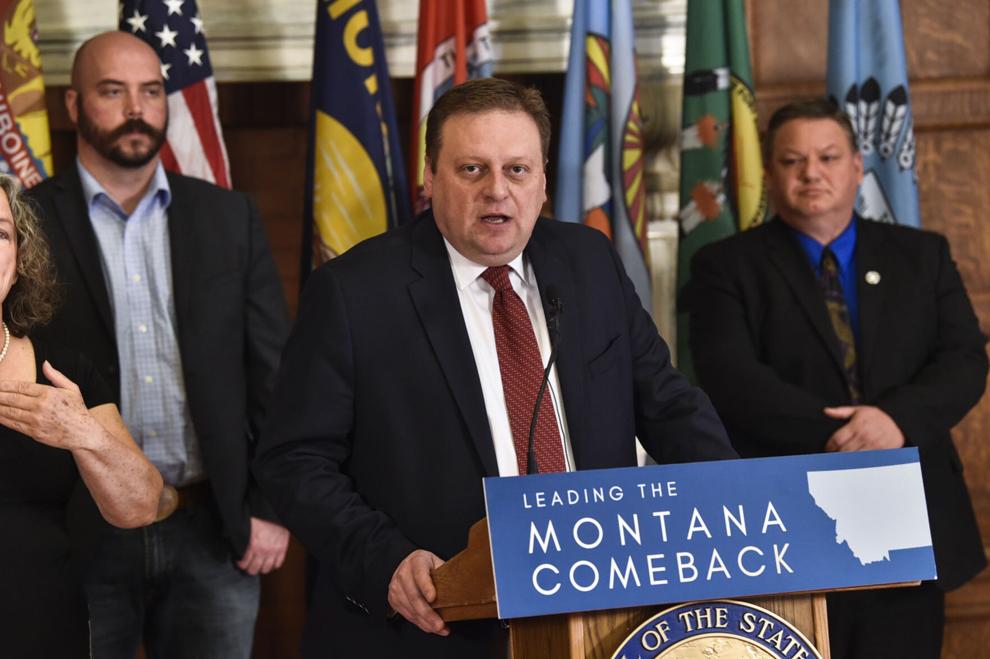 "We need to tell the story of who we are and what happened in this building," Abbott said. While Democrats can tout investments in infrastructure and broadband expansion and its benefits for rural Montana, Abbott also said the rest of the session is important to convey to voters.
"You also have to tell the story of the consequences of legislation that passed and the impact that has on working-class families and middle-class families," Abbott said. "I think we're prepared to do that."