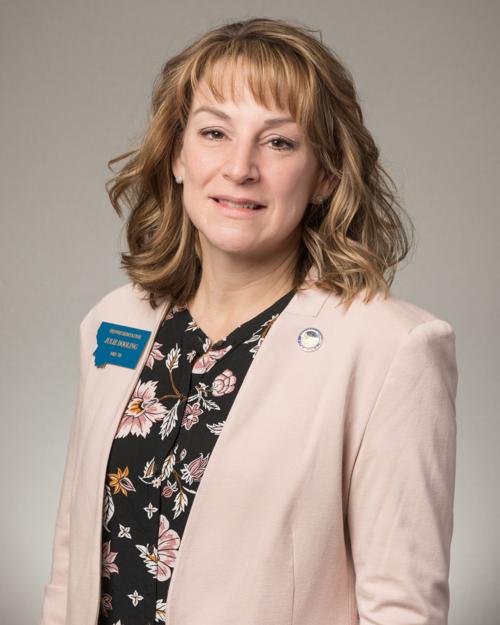 It took several tries, but Republican lawmakers on the final day of the legislative session passed a bill exempting religious organizations from some of the campaign reporting requirements for political communications.
Senate Bill 689, which was originally written to target a political organization representing students in the state university system that generally supports liberal causes, also includes language that exempts churches and other religious groups from having to file campaign finance reports on the cost of political communications.
The bill's sponsor, Rep. Julie Dooling, R-Helena, had previously objected to that language being inserted into her bill when in it was in the Senate. It mirrored the content of a bill sponsored by Sen. David Howard, R-Park City, which had been tabled by a House committee.
After a fruitless conference committee to resolve their differences Wednesday morning, the two Republicans later in the day managed to settle on language putting a finer point on the exemption language. The bill now requires that those exempt communications are "not for distribution to the general public," intended to allay concerns that political groups could masquerade as religious organizations to dodge campaign finance reporting requirements.
The committee also added a more specific definition of "religious organization." It includes requirements that the organization has a "formal code of doctrine and discipline," that it spends most of its money on religious activities like worship services, education and support for its ministers and production and distribution of religious literature.
"I said on the floor that I think religious groups should have some level of exemption," said Sen. Bryce Bennett, D-Missoula, during the conference committee discussion Wednesday. Bennett had been a vocal opponent to the original bill brought by Howard.
While Bennett noted he still wasn't entirely comfortable with the bill, he said the change went toward doing "as much as we can do to put in definitions to clarify that we are actually talking about real-life religious organizations, and not political entities that want to parade as religious organizations to get around our campaign finance laws."
The bill passed mainly party-line votes in the House and Senate on Thursday, 65-33 and 29-21, respectively.