As much of Montana was covered in snowfall, lawmakers in Helena worked through a blizzard of bills before breaking at the midway point of the 2019 legislative session.
The midpoint of the session is the transmittal deadline for moving any general bills, meaning those that don't contain revenue or appropriations, from one chamber to another. When lawmakers come back next week, they'll start by taking up the main budget bill in the House Appropriations Committee.
The debate over Medicaid expansion, infrastructure and the budget, as well as proposals such as a public preschool option, are expected to dominate the final 45 days.
Infrastructure framework clears House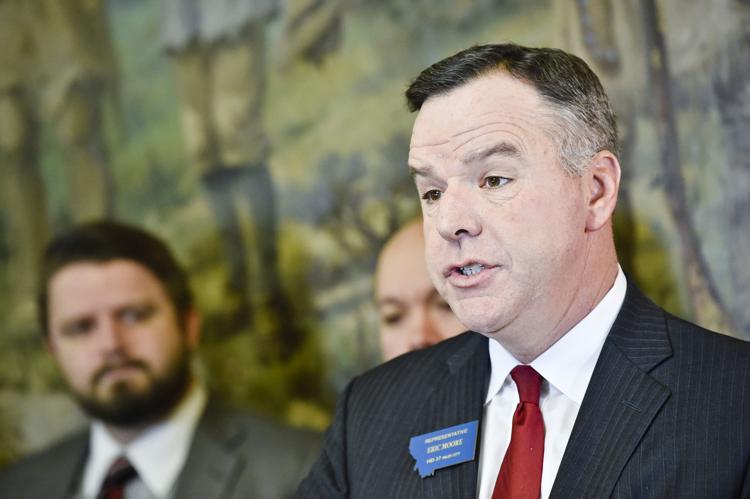 Rep. Eric Moore is carrying the IDEA Act, for Infrastructure Development and Economic Accountability Act. The bill contains no projects or funding mechanism — those are expected to come in March after the transmittal break. What it does is cap the amount of debt the state can take on, as well as limit what debt payments can be during the two-year budget cycle.
The bill also dictates that repair and maintenance work must come before any new projects and dedicates a certain amount of cash for infrastructure each legislative session. It would ask the governor to produce a six-year project plan for lawmakers to consider.
A comprehensive infrastructure package has been elusive for the Legislature, which has clashed internally over how much, if any, bonding is appropriate to take on. Moore hopes his bill eases some of that struggle.
'Compromise' on statute of limitations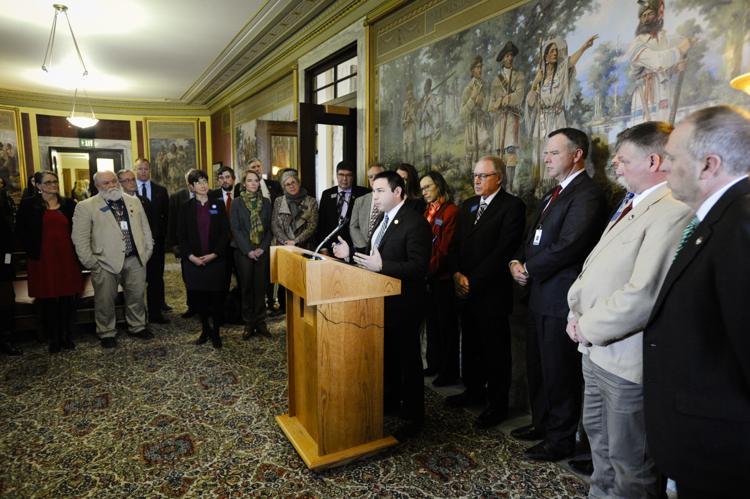 In state law, a person has until the age of 21 to bring a civil claim of sexual abuse from their childhood. The committee bill moves that to 27. The bill does not change the existing state law that also allows for a three-year window from the time when an adult realizes they were the victim of abuse as a child.
It also strengthens laws around who must report suspected abuse and creates a two-year window outside the statute of limitations in the case of someone admitting a crime.
Elsewhere in the Legislature
Coming up
The next big things on the agenda are the two bills to continue Medicaid expansion.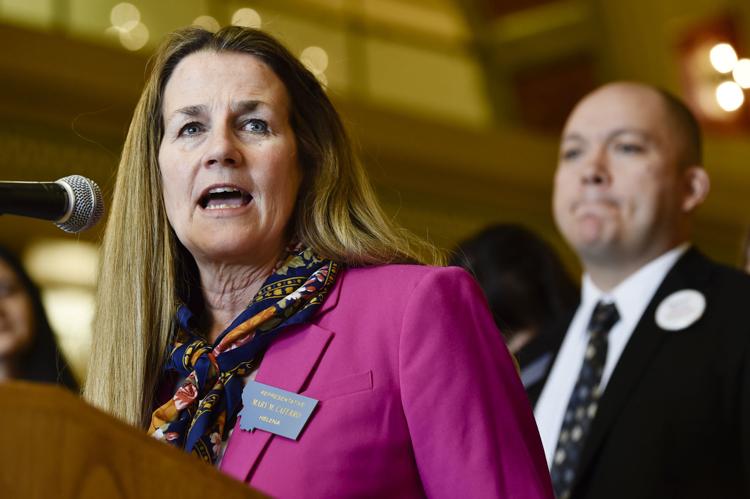 Though there's not a draft of Buttrey's bill available yet, both pieces of legislation are expected to have a hearing in the House Human Services Committee on March 16 in a long Saturday agenda.