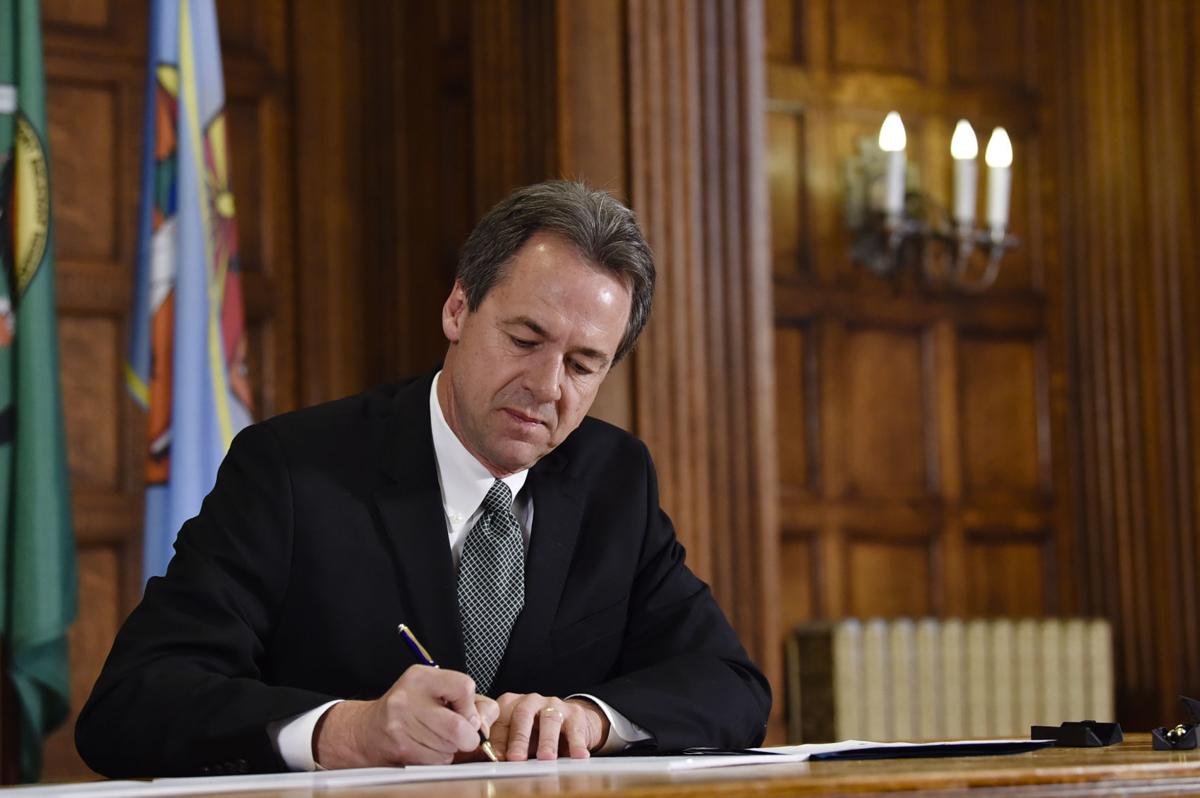 A piece of legislation to combat opioid addiction in Montana finally got its day with Gov. Steve Bullock in a Wednesday bill-signing ceremony at the state Capitol.
Rep. Vince Ricci, R-Laurel, carried House Bill 86 for the state Department of Justice. The bill cleared its final hurdle with a 34-15 vote to pass the Senate on March 12. Among other things, it requires patients to present photo ID to receive a prescription of a controlled substance at a Montana pharmacy.
"House Bill 86 addresses just a portion of this epidemic that has taken the lives of many of our friends, neighbors and families," Ricci told the House Human Services Committee when he introduced the bill on Jan. 23. "In most cases, the bill gets Montana up to where a majority states have already gone with their own laws."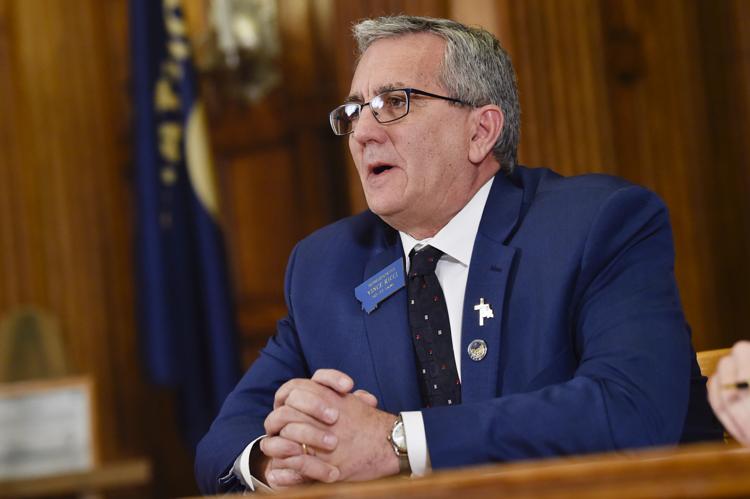 Montana Attorney General Tim Fox thanked Ricci for his role in carrying the bill across the finish line. Fox named the Montana Medical Association, the Montana Hospital Association, the Montana Pharmacy Association and individual health care providers among the organizations that took part in a process he said unfurled over about two years.
"Overall, we need to have a greater awareness that opioid addiction is something that happens every day in Montana and that there are ways in which we can prevent that," Fox said. "This bill is all about prevention."
The photo ID portion of the law takes effect Oct. 1. From that day on, opioid-naïve patients — those who haven't been prescribed an opioid in 90 days — cannot receive more than a week's supply of a prescribed opioid. Physicians can make exemptions for chronic pain, cancer and palliative care patients.
The law's third major provision takes effect in July 2021. With some exceptions, including for hospice patients, physicians will be required to consult their patient's history in the state Prescription Drug Registry to prescribe an opioid or benzodiazepine, a prescription sedative.
More than 30 percent of opioid overdoses involve benzodiazepine, according to the National Institute on Drug Abuse. Common types include Xanax and Valium.
Ricci's bill shared the governor's reception room Wednesday with a dozen others, most of which Bullock officially signed into law in late March and earlier this week.
Among them, House Bill 198, carried by Rep. Neil Duram, R-Eureka, directs the state "blue alert" program to take effect when a peace officer is reported missing or receives a credible threat of physical harm. Before Duram's bill, the program would activate only when a peace officer is killed or injured in the line of duty or a suspect in such a case is at large.
House Bill 33 from Rep. Jonathan Windy Boy, D-Box Elder, extended the Montana Indian Language Preservation Program through 2023.
CORRECTION: This story has been edited to correct the role of House Bill 33. 
Get Government & Politics updates in your inbox!
Stay up-to-date on the latest in local and national government and political topics with our newsletter.