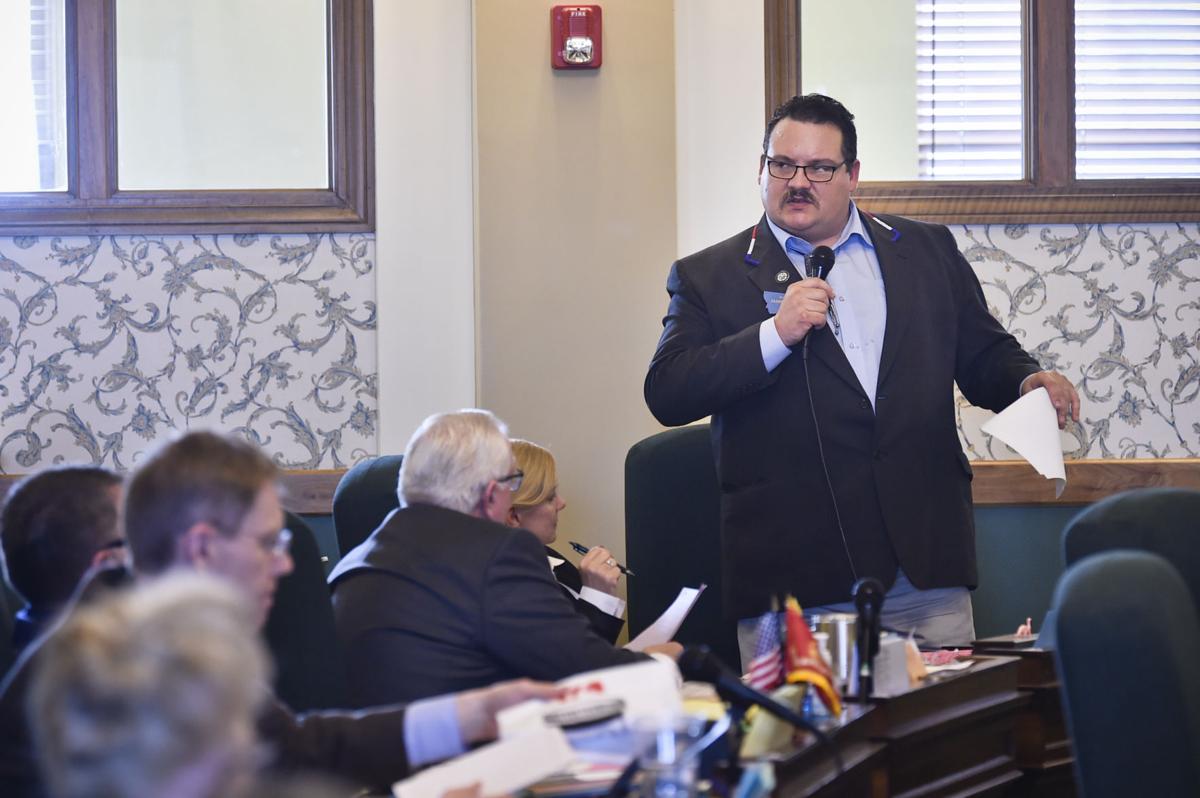 The 2021 Montana Legislature will enact the legalization of recreational cannabis use passed by voters, but what that will ultimately look like remains to be seen.
State lawmakers are charged with shaping the recreational cannabis industry after Montana voters green-lighted Initiative 190 and Constitutional Initiative 118 in November. The Montana Department of Revenue, which will oversee the new industry, can begin accepting applications for marijuana business licenses in October, and cannabis is expected to hit the shelves in January 2022.
But there's plenty of questions to untangle before Montana is in full-tilt legalization, in which shops are selling cannabis to the general public. The "mandate from voters" has been a power chord played by conservatives to reference their sweeping election wins at the statewide level. That same electorate delivered legalization by 57% of the vote, a resounding margin similar to what some Republicans got as the party's candidates took every statewide office on the ballot.
The state Legislature, too, has a muscled-up GOP majority that is hesitant to embrace cannabis, but interest is still high. Lawmakers of both political stripes have filed 45 bill draft requests ahead of the session that starts Jan. 4, well more than the number filed in 2011, according to the Montana Cannabis Industry Association. At that time, lawmakers were trying to untangle a medical marijuana program that sprouted several criminal enterprises and led to federal raids at dispensaries across the state.
Recent sessions have turned out more stringent regulatory measures, perhaps most importantly a seed-to-sale tracking system that seeks to prevent any cannabis from floating out into the black market.
The ballot initiative voters passed means lawmakers need to develop appropriations for new tax revenues and what regulatory mechanisms will look like. State economists projected earlier this year tax revenues from recreational cannabis sales could reach $43.4 million in the first year, and called those projections conservative. By the fourth year, the economists with the Bureau of Business and Economic Research found tax revenues could be up to $52 million.
With concerns in mind about legalization's collateral damage in other states that have legalized, such as increased DUI rates and children exposed to cannabis, lawmakers have so far vowed not to repeal the ballot initiative after it saw statewide appeal.
"There is a general consensus to listen to the will of Montana voters and not pursue a repeal of marijuana legalization," Kyle Schmauch, spokesperson for the Senate Republican caucus, said recently. "There are a number of ideas starting to be discussed on how to create a safe and functional framework for legal marijuana and appropriate places to direct new revenue."
Dylan Klapmeier, spokesperson for the House Republican caucus, said leadership and whips have not yet had formal conversations on proposed marijuana legislation. Republican Gov.-elect Greg Gianforte told the Montana Free Press before his election win that he opposed recreational cannabis use because of a lack of science around the long-term effects, but also said it would be up to Montana voters. Gianforte, through a spokesperson, said last week he "will work with legislative leaders to safely implement the measure."
Medical and recreational
Kate Cholewa, government affairs representative for the Montana Cannabis Industry Association, said the number of bill draft requests shows an increased interest in how legalization will work in Montana.
"We learned with the medical law that we don't want it done in any sort of haphazard way. We want it to be structured, so we don't have problems," she said.
Cholewa, who has worked in cannabis policy for a decade and been a lobbyist for 30 years, said the rules should be made with the existing medical industry in mind. Medical marijuana providers have indicated they plan to have their say in the upcoming session. Cholewa said the best option for the medical industry, which is currently overseen by the state health department, would be to bring medical and recreational cannabis under the same regulatory canopy. 
"I think there's got to be a conversation about the relationship between medical and recreational (cannabis)," Cholewa said. "It makes no sense to have two different regulatory agencies. It would be expensive, redundant and will hurt access for medical patients. … Merging these programs seems, at this time, to be the best idea on the table."
I-190's passage put the state Department of Revenue in charge of the recreational marijuana program, to be regulated and taxed in a manner loosely akin to alcohol. Sanjay Talwani, spokesperson for the department, told the Montana State News Bureau things are already in motion at the department to gear up for the new industry, but some of the department's internal workings depend on what the Legislature turns out in the upcoming session. The ballot initiative set a start date for businesses to apply for a marijuana license in October. The Department of Revenue will be working with a new department chief, tax counsel Brendan Beatty, a Gianforte appointment announced Tuesday.
"It's very early in the process, but we know it's a big job ahead," Talwani said. "We've begun assessing what we have to do in terms of the administration of the program. We'll work with the Legislature and enact whatever it passes this session."
New Approach Montana, the campaign effort that brought the legalization initiative, commissioned a study from state economists at the University of Montana earlier this year that showed recreational cannabis sales could reach a quarter-billion dollars after the market opens, with a windfall of roughly $52 million in state tax revenue by that time.
State Sen. Jason Small, a Republican from Busby and a member of the Northern Cheyenne Tribe, hopes he can open access to the new enterprise to tribes, whose affiliations with the U.S. government forbid marijuana use and sale as a Schedule I drug. How he will accomplish that, Small said, is still in the works. In 2013 the U.S. Department of Justice issued the "Cole Memorandum," which guided U.S. District Attorneys to fall back from prosecuting marijuana crimes in states that had legalized. Tribes in Oregon, Washington and Colorado sought clarification on how tribes may partake in growing and selling marijuana. In 2015 the DOJ said tribes could do so in states that have legalized, as long as they follow the same federal guidelines issued for those states, the Guardian reported. In 2018, however, then-U.S. Attorney General Jeff Sessions, an appointee of the Trump administration, rescinded the Cole Memorandum, and the tribal policy fell into question again.
"The tribes are written out of most opportunity, business-wise, because of the complicated nature of their existence," Small said. "What I'm looking at is trying to figure out a way to get their foot in the door with this business opportunity."
On Tuesday, the Montana Commissioner of Political Practices found the premier donor to the New Approach campaign, the North Fund, violated state campaign finance practices laws when it registered as an incidental committee, instead of an independent committee, which is required to disclose its donors, the Associated Press reported. The North Fund donated $5 million to the campaign. Commissioner Jeff Mangan on Tuesday ordered the group to disclose its donors.
Also, it's unclear what, if any, impacts a lawsuit filed days after the election to void I-190's passage could have on marijuana implementation if the plaintiffs are successful. Wrong for Montana, the group that opposed the campaign effort to pass legalization, filed the suit in Lewis and Clark County District Court. It claims I-190 was unconstitutional because it laid out the appropriations for the new tax revenue in the ballot language. Only the Legislature can appropriate revenues from such initiatives, Wrong for Montana argued. The campaign to legalize cannabis told the Missoulian the wording in I-190 regarding appropriations were only "suggestions" for the Legislature. The defendants named in the District Court filing are the Montana attorney general and secretary of state, both of which were served with the lawsuit on Dec. 14, and will see new officials sworn into those offices Jan. 4. Those named as defendants have not yet filed anything in court in response to the lawsuit, and no hearings have been scheduled.