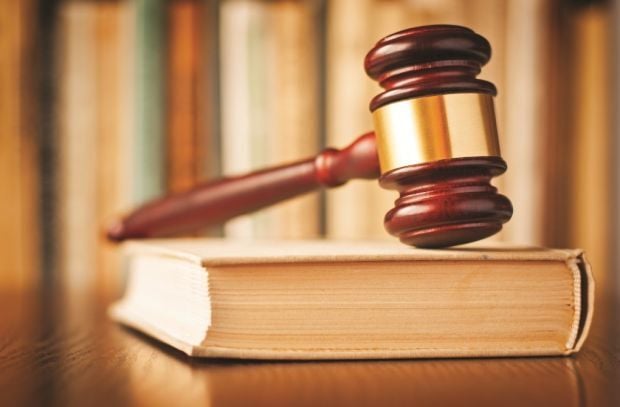 A group of individuals and business owners on Monday sued outgoing Gov. Steve Bullock in state district court, seeking to undo the governor's directive requiring people to use face coverings and restrictions on businesses to stem the spread of the novel coronavirus.
A constitutional expert says the lawsuit is unlikely to be successful, but the state Legislature is also planning attempts when it convenes in January to curb a governor's emergency power in a public health emergency.
The lawsuit is the latest to challenge Bullock's actions over the last nine months of the pandemic. It names Bullock as a defendant in his official capacity, so when the Democrat leaves office Jan. 4, Republican Gov.-elect Greg Gianforte would automatically be slated in his place.
In its lawsuit filed in Lewis and Clark County District Court, Stand Up Montana claims a membership of 300 individuals and business entities.
The group claims loss of income and livelihood due to COVID 19-related restrictions. In its pushback against the mask mandate, Stand Up Montana claims the directive forces its membership "to wear a universal symbol of submission to tyrannical power."
One woman, according to the lawsuit, "has religious convictions that forbid her, on theological grounds, from wearing a mask." The lawsuit did not specify which religion.
"The way we view the mask is, it's a health care issue," Rhoades said. "The requirement of people to use these masks interferes with their right of privacy in health care decisions."
Last week, Bullock attributed declining case counts in Yellowstone and Gallatin counties to mask use and limited gatherings. At the same press conference, U.S. Surgeon General Jerome Adams said data has shown a lower level of disease spread in communities where mask use is prevalent, translating to more businesses staying open during the pandemic.
Anthony Johnstone, a constitutional law professor at the University of Montana, said Tuesday the lawsuit doesn't appear to allege any one plaintiff has been singled out or subjected to the restrictions any differently than any other business or individual, something he said would need to be part of any lawsuit that would reverse restrictions imposed during a public health emergency.
"Successful challenges to public health regulations based on constitutional rights generally require the state to single out protected activities, as opposed to imposing similar burdens to similar activities," Johnstone said.
Several entities have challenged Bullock's directives in court and lost. Westside Lanes, a Missoula bowling alley, sued the governor, among others, over restrictions in May. Attorneys for the bowling alley dropped the lawsuit in July. Another lawsuit filed in federal court against Bullock by a Flathead County group was voluntarily dismissed.
Johnstone said President Donald Trump's national state of emergency is rolling on, so, by Bullock's declaration, so is Montana's. Forty-nine states, including Montana, are under states of emergency tied to Trump's declaration, Johnstone said. That means Bullock hasn't needed the state Legislature to extend Montana's state of emergency.
"So we are in a continuing emergency and state law explicitly relies on a presidential declaration as the basis for a continuing state of emergency," Johnstone said. "These days, during this pandemic, the state of emergency is the norm because our elected officials have determined that that's what it will take to address the pandemic. And in general, courts have not second-guessed those determinations."
The lawsuit foreshadows what will likely be afoot once the Legislature meets next month. No less than four GOP lawmakers have already requested drafts for legislation to revise laws regarding the authority of public health officials. Ten other bill draft requests seek to alter the governor's authority during declared emergencies, as well.
Rep. David Bedey, a Republican from Hamilton coming into his second term in the state House, has requested a draft of a bill to require elected officials to approve directives from local boards of health or public health officers before they're put into action. In the case of an emergency, public health officers could still issue directives, Bedey said Tuesday, but those directives would later be subject to action, such as expanding or rescinding a mask order, by the elected officials who oversee them.
"This particular approach allows us to respond to the immediacy of an emergency but also allows elected officials to weigh in to make sure the decisions that are made ultimately take into consideration all factors, not just emergency factors but the economy and such other matters," Bedey said.
A measure like that would dilute the authority of health officials in dire situations, Bedey said.
"But maybe a better way to look at it is it changes the dynamic between the boards of public health and the public. Now the board of public health, rather than have the authority to issue directives, has an advisory authority, which is important. In order for these public health boards to have the broadest legitimacy, these directives need to be supported by elected officials who are directly accountable to the citizens that elected them," Bedey said.
"One of the things we look to government to do in balancing these various rights is to protect the public health and that has been a role of American government since before the U.S. Constitution," Johnstone said.