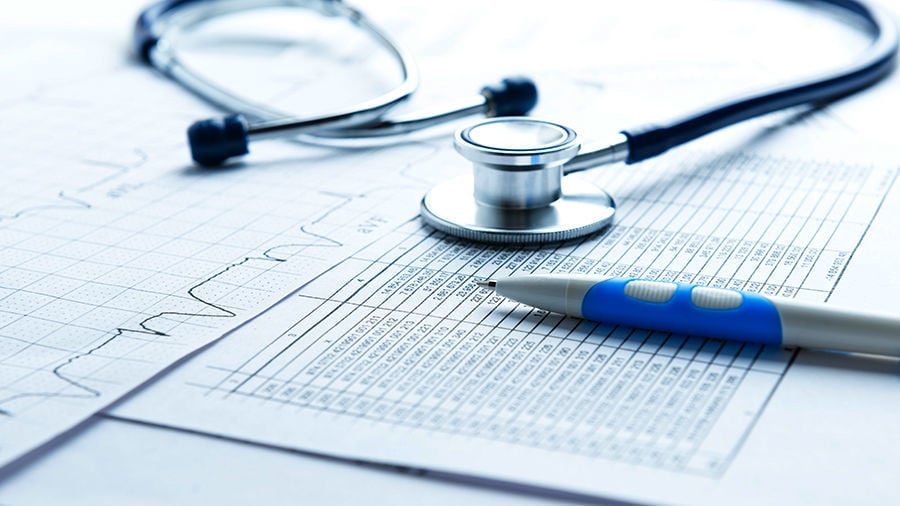 A lawsuit filed in Montana this month claims that a medical records company charged patients more than allowed by state law to access their own medical records.
The lawsuit was filed in federal court in Missoula by four people who were treated at Montana hospitals after being injured. The people ended up hiring attorneys to represent them in potential lawsuits related to those injuries, and as a part of that process requested their medical records from a company called Ciox Health, which is based in Georgia.
One of the women who is part of the lawsuit, Briana Frasier, of Gallatin County, was billed $902 by Ciox on Oct. 2, 2019. That included a $15 "basic fee," a 50-cent-a-page fee and a $56.80 shipping fee. The per-page fee and shipping fee were charged even though the records were delivered electronically.
The other three people in the lawsuit, Ryan Deming, of Yellowstone County; Michael McFarland, of Flathead County; and Lucas Griswold, of Butte-Silver Bow County; were charged somewhere in the range of $19-$30 for getting their records, which included charging a per-page fee for electronic records, a $15 "basic fee" and another $2 "electronic data archive fee." The lawsuit says Ciox's invoices did not include information about any clerical time spent putting together the records.
The lawsuit indicates there will be an attempt to certify a class of people hurt by Ciox's alleged overcharging, and says the class could include "thousands, if not tens of thousands" of individuals who were overcharged for the retrieval and copying of their own health records.
The hospitals where the patients were treated were also named in the lawsuit, which says they played a "secondary role" and claims they are "vicariously liable" for Ciox's conduct.
Those hospitals are St. Vincent Healthcare in Billings, Bozeman Deaconess Health Services in Bozeman, Kalispell Regional Healthcare Foundation in Kalispell, St. James Healthcare in Butte and Community Medical Center in Missoula. A representative for Community could not be immediately reached for comment late Friday.
Kalispell Regional said they had had not yet been served and have not yet been able to review the lawsuit and therefore could not comment yet. St. Vincent, which said it also speaks for St. James, said its policy is to not comment on active litigation. Bozeman said it had not yet received notification about the lawsuit and it would be premature to comment.
Domenic A. Cossi, an attorney on the case with Western Justice Associates in Bozeman, said he hopes to recover the "unreasonable charges" and stop Ciox from its practices in the state.
"We filed this suit because we believe Ciox is treating hurt Montanans as a profit center," Cossi said in an emailed statement. "We believe Ciox charges copying fees, as well as other unreasonable fees, for electronic medical records when all it does is produce records that are stored on a server, sometimes just by emailing them. We believe that this suit will show that Ciox's charges violate Montana law that only a reasonable fee may be charged to provide a Montanan with their medical records."
A representative for Ciox could not be reached by telephone, and an email seeking comment was not returned.
According to the lawsuit, Ciox is one of the largest companies in the United States that processes medical records. The lawsuit says Ciox is used by three out of every five hospitals in the country and in 201 it processed 4.3 million pages of medical records every day.
At the federal level, Ciox successfully challenged the HITECH Act that prevented companies like it from charging higher rates to provide medical records requested for third parties, such as when a patient wanted their records given to their attorney. Lawsuits similar to the one filed in Montana have been lodged against Ciox in several other states.
Get Government & Politics updates in your inbox!
Stay up-to-date on the latest in local and national government and political topics with our newsletter.