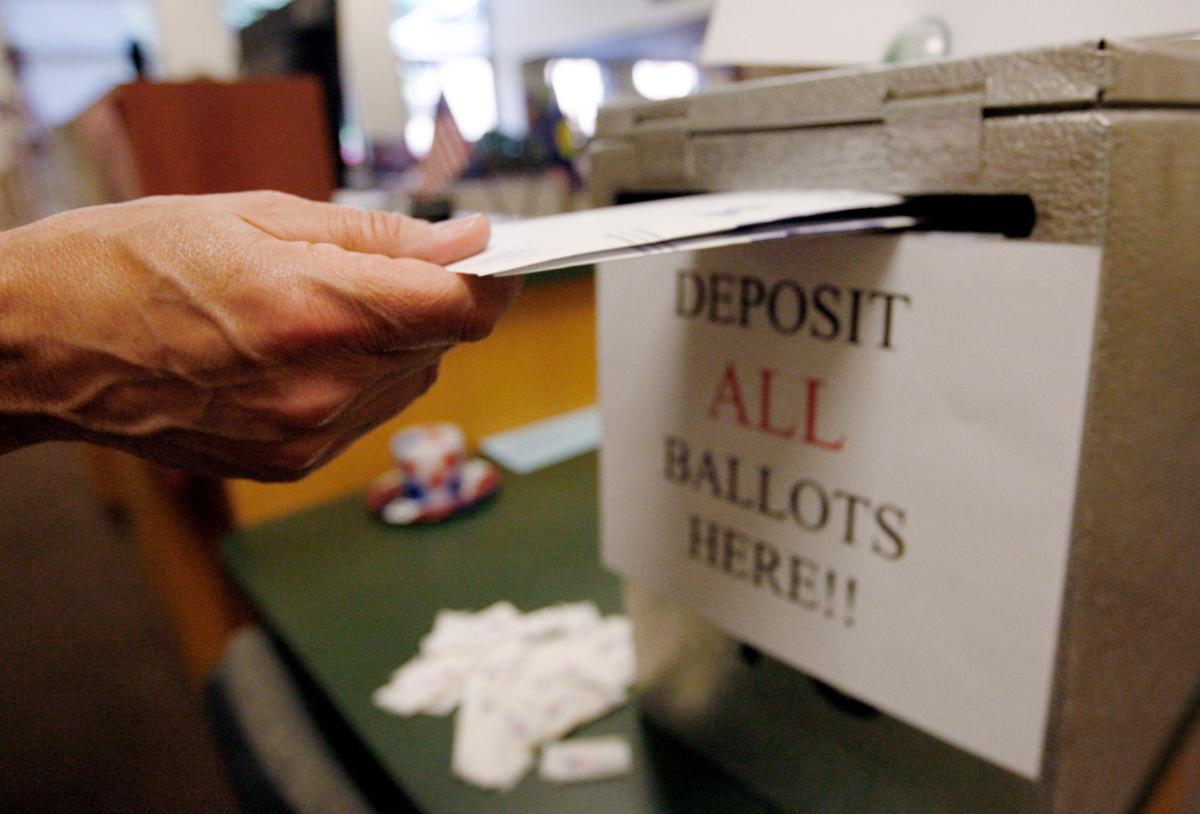 The Ballot Interference Protection Act (BIPA), approved by voters in the 2018 midterm election, puts parameters on returning voted ballots for another person. That includes a cap of six ballots that can be dropped off by one person and a requirement that the person dropping off the ballots complete a registry form, with a $500 penalty for violations.
Those limitations create challenges that especially harm Native Americans' ability to vote, according to the lawsuit. There are eight tribes in Montana and seven reservations, home to roughly 70,000 people spread out over millions of acres in rural places that have limited access to mail service and residents who because of high poverty rates don't have reliable ways to drive to post offices or polling places.
"BIPA will effectively end ballot collection efforts on reservations in Montana by severely restricting who may collect and deliver ballots, and creating criminal penalties for any violation," the lawsuit reads.
The lawsuit was filed by Western Native Voice and Montana Native Vote , nonprofit organizations that work to protect Native American voting rights, along with Blackfeet Nation, Crow Tribe, Fort Peck Assiniboine and Sioux Tribes of the Fort Peck Indian Reservation, the Confederated Salish and Kootenai Tribes of the Flathead Reservation and the Fort Belknap Indian Community. The Native American Rights Fund and American Civil Liberties Union of Montana are representing the plaintiffs. 
The Commissioner's office said Thursday "we will release a statement upon review and when appropriate." The other two agencies did not respond to requests for comment.
"The state of Montana should be doing everything we can to support and expand access to the polls rather than restrict it," said Lillian Alvernaz, an attorney on the case. "This lawsuit will make it easier for voters in Montana, especially votes in rural Montana including Indian voters on rural reservations that have been historically and continue to be disenfranchised, have access to voting."
Alvernaz said the plaintiffs will ask Monday for a preliminary injunction to stop the enforcement of BIPA in this year's elections in Montana, and the lawsuit seeks to strike down the law permanently.
Ballot collection is central to the work done by Western Native Voice and Montana Native Vote. The groups hire and train organizers, and in the 2018 midterm elections, about 32 organizers and collected and turned in at least 853 ballots, according to the lawsuit.
BIPA would severely limit those efforts. Previously organizers averaged dropping of about 85 ballots each, far beyond the six allowed by BIPA. Even if the two organizations were able to pay for more organizers, finding people to do that work in rural and isolated areas would be difficult, the lawsuit says.
The lawsuit, in stark detail, lays out the challenges to voting for Native people living on reservations in Montana, where high poverty levels mean not everyone has access to a working vehicle or money for gas. Roads can be in poor conditions, especially in the November general election.
Most houses on the Fort Peck Reservation, which is home to 4,500 tribal members of voting age and covers about 2 million acres with only four post offices, do not have home mail delivery, according to the lawsuit. Wolf Point is the only on-reservation post office that offers some level of service, but a majority of tribal members rely on Post Office boxes, which are often shared, according the lawsuit.
The lawsuit also said it's not uncommon for from 10-15 people to share a home, and that housing can be "precarious" on reservations, which have an extreme lack of options. People living in the home of a friend or relative can move frequently to stay housed. That means they might lack a permanent address.
Houses on the Crow Reservation, a community that's also a part of the lawsuit, have such minimal mail service that per capita payments are not sent through the mail for most members and instead distributed at the tribe's enrollment office.
"It's clear that this law does disenfranchise Indigenous voters especially, as well as those who live in rural Montana," Alvernaz said. "Some towns don't even have post offices or their post office box is located in a different town that somebody working might not be able to travel to during the work day because that's the only time the post office is open."
Reservations are also more likely to be geographically isolated from polling centers where ballots can be dropped off. On the Fort Peck Reservation, there's a bus system that assists voters in turning in ballots but the lawsuit notes it would not be able to replace the work done by organizers from Western Native Voice and Montana Native Vote.
Though the Indian Citizenship Act in 1924 gave Natives the right to vote, laws in many places banned those enrolled in a tribe or living on a reservation from voting through the 1970s. In Montana, residents in three Montana counties with reservations sued in federal court in 2012 over access to polling places, which led to requirements in Bighorn, Blaine and Rosebud counties for satellite elections offices in the 30-day early voting window before primary and general elections.
The lawsuit points out that on other reservations like the Flathead, racial tensions between native and non-Native communities dissuade Natives from voting at off-reservation sites.
"All polling locations near the Flathead reservation are staffed by non-tribal members and are located in majority non-Native towns," according to the lawsuit, which adds tribal members prefer to vote absentee than go to a polling place staffed by a non-tribal member.
"We should be doing all that we can to support voters rather than making it harder for people to vote," Alvernaz said. "Indian people have always been disenfranchised when trying to vote, historically and now, and that's especially important to Montana because we do have such a large Indigenous population."