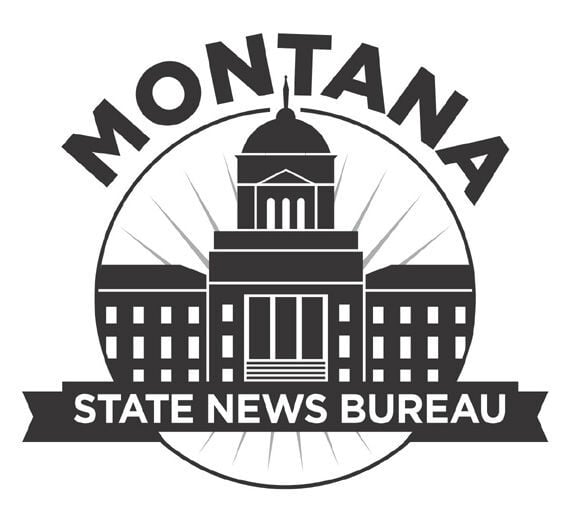 A bill heard in a Montana Senate committee Wednesday would set into law contracts directly between patients and doctors or other health care providers will not be regulated as insurance in Montana.
Sen. Cary Smith, R-Billings, brought Senate Bill 101 to the Senate Business and Labor Committee. The bill would codify a policy set in place by former Republican state Auditor Matt Rosendale, which found that direct patient care agreements between providers and patients are not insurance and are thus not subject to regulation by the auditor's office. Newly elected state Auditor Troy Downing, also a Republican, also supports the policy.
"One of the really, really high costs of health care is insurance, and one of the things that adds a lot of the bureaucracy and complexity to having a relationship between a physician and patient is government regulation, state regulation, and this bill makes it clear that in this type of arrangement you don't have that kind of problem," Smith told the committee.
Direct primary care plans involve paying a monthly fee, similar to a membership, to a provider in exchange for health care. Doctors providing such services testified that it reduced administrative burdens and costs and allowed more time with patients. Eight primary care practices have opened in Montana in recent years, according to testimony, and SB 101 would allow additional providers such as dentists or chiropractors to offer direct primary care.
Similar bills have twice passed the Republican-controlled Legislature but were vetoed by former Democratic Gov. Steve Bullock. In those vetoes, Bullock said in part the legislation did not deliver on promised cost-savings, nor prevent direct care providers from charging fees for services that would be covered under insurance.
But in 2017 Rosendale released an advisory memo, saying the direct care agreements did not fall under his authority as insurance commissioner. He said at the time that the agreements would expand options for patients but emphasized they were primarily beneficial for routine or basic care, recommending that patients continue coverage for major or unexpected expenses.
Smith noted that while the policy may be in place now, it was important to set it into law in order to avoid potential policy changes under future state auditors.
Whitefish Dr. Todd Bergland, president of the Montana Direct Primary Care Association, told the committee that he found a direct primary care practice to be superior to his previous work in traditional insurance-based health care.
"I can tell you it is possible to be a caring, thorough provider in that (insurance-based) system, and there are many but one must swim mightily upstream against the system to do so," he said. "My life as a partner in an independent clinic was not bad. I was able to modify some things about how I worked so I felt relatively good about the care I gave my patients, but I never became OK with how the payment system worked."
Bergland said he is able to operate more like an "old-time family doctor," taking phone calls, text messages and occasional house calls to care for his patients.
Other direct primary care doctors supporting the bill offered similar testimony, saying the reduction in administrative time made them feel more fulfilled in their work and provide better care.
In other parts of the country the direct care model has moved to other aspects of health care including dental services, mental health service and even surgeries, said Kendall Cotton, president of the Frontier Institute, a Helena-based think tank advocating for the bill.
Jackie Jones, representing the state auditor's office, testified in support of the bill and said the model allows additional tools for people to choose in their health care, and indicating agreement with the policy set by Rosendale that the agreements should not be state regulated as insurance.
John Doran with Blue Cross Blue Shield of Montana praised the direct primary care doctors for the care they provide but said the concept raises some concerns. The agreements may be duplicative of what is offered by insurance that patients are already paying for and may lead to surprise medical costs for emergencies such as air ambulances. Providers that offer services beyond primary care could also fall under the regulated industry of health maintenance organizations, he said.
Doran added that Blue Cross would support the bill pending passage of an amendment that would make clear a provider could not enter into a direct care agreement and bill insurance at the same time.
Other representatives of the insurance industry also opposed the bill Wednesday.
Smith touted transparency of costs via direct patient agreements. He noted while closing on his bill that unexpected medical costs have been an issue with traditional insurance-based health care, and that "the consumer ought to be able to choose what they want to buy."
Tom Kuglin is the deputy editor for the Lee Newspapers State Bureau. His coverage focuses on outdoors, recreation and natural resources.