In a late-evening vote Tuesday, lawmakers in Helena reached a compromise to advance a single Medicaid expansion bill with added work requirements to the full House for consideration.
Legislators were under a deadline to move at least one of two dueling bills to continue the program that extends Medicaid coverage to about 96,000 Montanans. The surviving bill needs to reach the Senate by April 1.
Three Republicans, including sponsor Rep. Ed Buttrey, joined with all Democrats on the House Human Services committee to advance Buttrey's bill. It adds work requirements, or what he calls "community engagement," to the program. The vote was 11-8.
In April, the 2019 federal poverty level will be $17,236 for an individual and $29,435 for a family of three.
"It is a pretty significant comprise from my view," said Rep. Kim Abbott, a Democrat from Helena. Abbott said Buttrey listened to concerns from Democrats and made enough changes to make the bill palatable, especially by removing provisions that would have immediately ended the entire program if a legal challenge, as is happening in Kentucky, were to strike down work requirements. 
Buttrey's bill was heavily amended Tuesday before it advanced, in an effort to alleviate concerns from both sides of the aisle and state agencies who would implement its provisions.
That included a broadening of exemptions to the work requirements. The amendment also eased the process for reporting work hours or exemptions. People can also meet hours requirements through activities like being enrolled in school or substance use disorder treatment.
"It does appear there is some data showing people will drop off the program if they have to do a bunch of additional work to stay on the program as far as filing and reporting," Buttrey said.
The amendment also changed how state agencies would collect necessary information from people to mirror existing practices, Buttrey said. That is meant to alleviate estimated costs of administering the work requirements.
The updated bill triggers an audit if more than 5 percent of people on the program lose coverage for failure to meet work requirements. If the audit finds 10 percent of the people suspended were wrongly removed from coverage, it would freeze suspensions until the Legislature meets again.
Buttrey also lowered the age for those subject to work requirements from 59 to 55, saying he heard concerns about age discrimination making it difficult for people nearing 60 to get hired.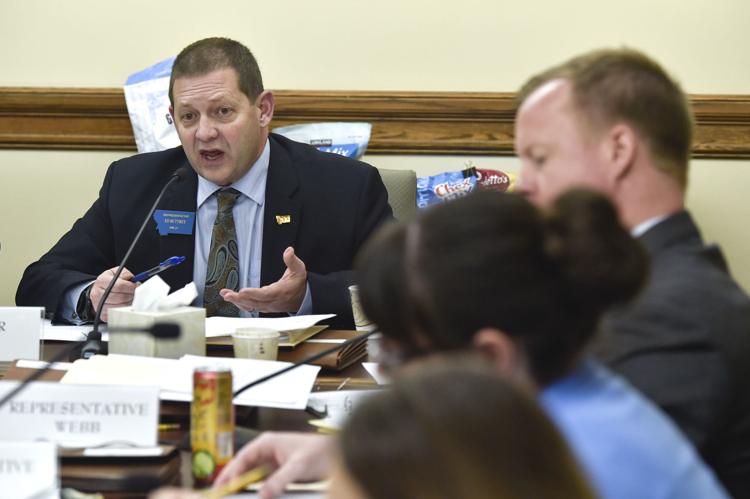 Another change removed a clause that would have ended expansion in Montana if legal challenges struck down work requirements elsewhere. The bill now says if work requirements are found invalid by a court, Montana's program would sunset in June 2025. That would give lawmakers another chance to review the program, Buttrey said.
"I still with this amendment believe firmly that I had met what I set out to do when I started writing this," Buttrey said, adding his goals were to preserve integrity and reform the program.
The amendments did not address concerns raised in a legal note on the bill. It centered around singling out religious Hutterite groups with a fee to help pay for the program.
Before tabling Caferro's bill Tuesday, the committee changed the legislation to include the original work requirements of Buttrey's bill and put a sunset on the program.
Rep. Gordon Person, a Democrat from Deer Lodge, said that was a "hijacking" of the bill and he brought the motion to table it.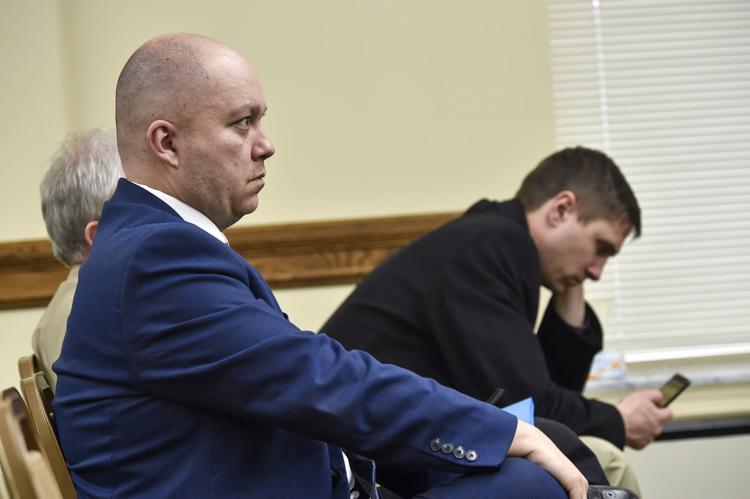 Republicans on the committee who voted against the bill said they were frustrated at the tight timeline. Buttrey introduced his bill in mid-March, more than a month after Caferro's.
Committee chair Rep. Dennis Lenz, a Republican from Billings, said Buttrey added provisions that were appealing to more conservative members of the Republican caucus like himself and that even more far-right members of the GOP recognize the positives Medicaid expansion has brought to places like Indian reservations.
Still, Lenz voted against the bill, saying he has "concerns we have changed this significantly. I'm not quite sure where we're at."
Get Government & Politics updates in your inbox!
Stay up-to-date on the latest in local and national government and political topics with our newsletter.