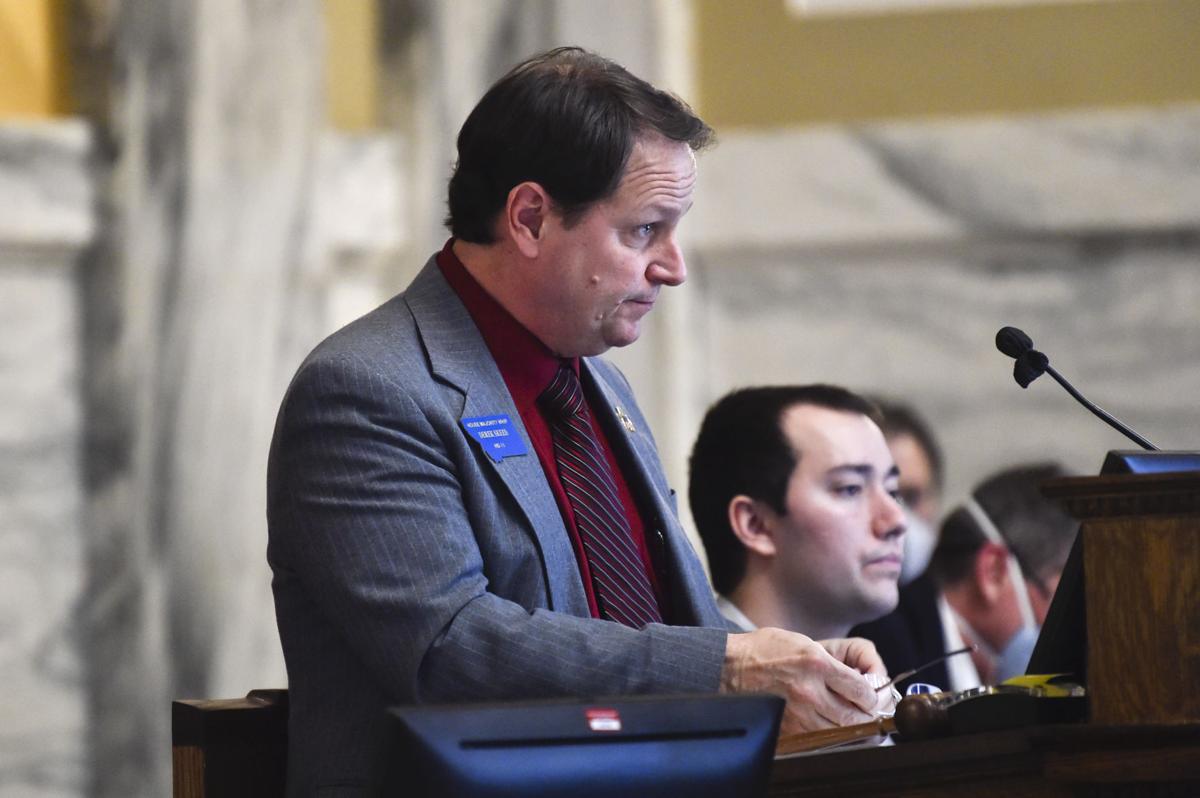 A Kalispell lawmaker is reviving a proposal he brought four years earlier to eliminate Montana's Commissioner of Political Practices, the state's enforcer of campaign finance and lobbying laws.
The bill, brought by Republican Rep. Derek Skees, got its first hearing Thursday in the House State Administration Committee. Similar to legislation that passed the House in the 2017 session before stalling out in the Senate, House Bill 535 proposes shifting much of the COPP office's duties to the Secretary of State, including receiving campaign statements and reports for candidates and political committees.
Under the new bill, the Secretary of State would also be responsible for receiving and investigating campaign finance and election complaints. If it finds "sufficient evidence to justify a civil or criminal prosecution," a new, four-person panel of legislators would review the case and determine whether to pursue it further.
Skees argued that this change would make that process less partisan, by giving each party equal representation.
"Both sides have to agree that if it's so bad that yeah, we need to go after that individual. If it's just partisan … it'll never pass the board," Skees said. "So that way, this is kind of a filter mechanism to slow down complaints that are partisan in nature."
The Commissioner of Political Practices serves a six-year term, following an appointment process in which the Legislature interviews and recommends candidates to the governor, who then selects one of them to be confirmed or rejected by the Senate.
But opponents of the bill said that the proposed four-person panel sounds dangerously similar to the Federal Election Committee, which also contains equal parts Republicans and Democrats. That body has been criticized for its years-long inability to enforce federal election laws, due to a combination of insufficient membership and partisan deadlocks.
"If a board member steps down for health reasons, is removed, this bill does not state if there's any sort of timeline for replacing that individual," said Scott Cook, the COPP office's legal investigator. "With the board unable to take action with a vacancy, a vacancy could potentially cripple the board. There may not be an incentive simply to replace a board member."
Under Skees' bill, complaints deemed by the panel to have sufficient merit would be referred to the counties they occurred in, for the local county attorneys to look into. Opponents, as well as a couple Republicans on the committee, noted that local county attorneys are also party-affiliated.
The COPP office includes three compliance specialists, one investigator and one attorney. Skees said his intention in the bill is to retain that expertise, simply shifting those positions under the auspices of the Secretary of State — itself a partisan, elected position, with candidates that take clear political stances during their campaigns.
No proponents testified in favor of Skees' bill. Commissioner of Political Practices Jeff Mangan spoke against it, along with a couple former legislators and groups including Common Cause and Western Native Voice.
Many of those opposed to the bill argued that Montana's unique system for handling complaints is one of the country's most successful. Skees responded by asking why no other states have adopted a similar system, with a governor appointee in charge of acting on political complaints.
During a lengthy defense of his office, Mangan pushed back against the idea that commissioners had an inherent bias toward the party of the governor who appointed them, noting he has avoided ever talking to the previous or current governor during his tenure. Appointed by Democratic Gov. Steve Bullock in 2017, Mangan also rejected the idea that the COPP would "go after" members of the opposite party.
"This is not how this office operates, this is not how I operate, that has never been the case," Mangan said. "I'm not aware of any time it operated as such."
Throughout the hearing, Skees repeatedly commended Mangan for "doing an excellent job," while castigating his predecessor as "a hammer for the Democratic governors the entire time he was in office."
Skees hasn't made any secret of his disdain for that former commissioner, Jonathan Motl. In 2016, Motl brought charges against former Rep. Art Wittich in a high-profile corruption trial involving Western Tradition Partnership, a political committee that made unreported contributions to multiple Republican primary candidates in the state.
Skees was among those named in documents from the political committee, but was never charged with any violations. Wittich was convicted of illegally coordinating with the political group, but a number of Republicans in the state viewed the case as tainted by partisan politics.
"We have a dramatic polarization of our culture, which has led to a hyper-partisan takeover of our political process," Skees told the committee. "Today we see the weaponization of government agencies at all levels. We need to address these modern concerns today."