Kathleen Williams raised a record amount of money in 2018 for a Montana Democrat running for U.S. House in a general election.
The Bozeman Democrat who filed her year-end campaign reports Jan. 11, raised $4.1 million in her challenge to Republican incumbent Rep. Greg Gianforte. To put Williams' fundraising in perspective, Denise Juneau, the Democratic House candidate in 2016, raised $2.7 million.
Only 2017 special election House candidate Rob Quist did better, raising $6.7 million in what was one of only seven federal elections that year, each pulling in extraordinary amounts of money.
Gianforte finished the election year with $3.7 million in total contributions, plus a $1 million personal loan. Gianforte made a fortune building the Bozeman software company RightNow Technologies, which was later sold to Oracle in a $1 billion stock purchase.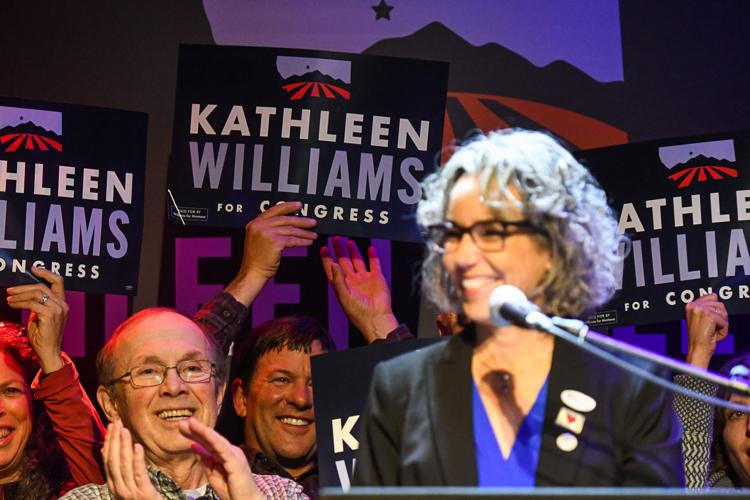 You have free articles remaining.
Williams told Lee Montana newspapers Wednesday that the amount of support she received, $1.1 million of which came from donations of $200 or less, was humbling. She plans to run for public office again, but hasn't chosen a race.
"The official word is, I am going to keep my options open," Williams said. "We laid considerable groundwork during the campaign. I heard folks' struggles and dreams across Montana. It's hard to put them aside."
Williams captured 46.2 percent of the vote in the 2018 election, matching the 2000 performance of Nancy Keenan, who set the high bar for Democratic challengers.
If Williams campaigned for statewide office again, any office, she would be the first Democratic House candidate to do so since Monica Lindeen, who lost by a wide margin to Republican incumbent Denny Rehberg in 2006, but bounced back in 2008 and was easily elected Montana state auditor.