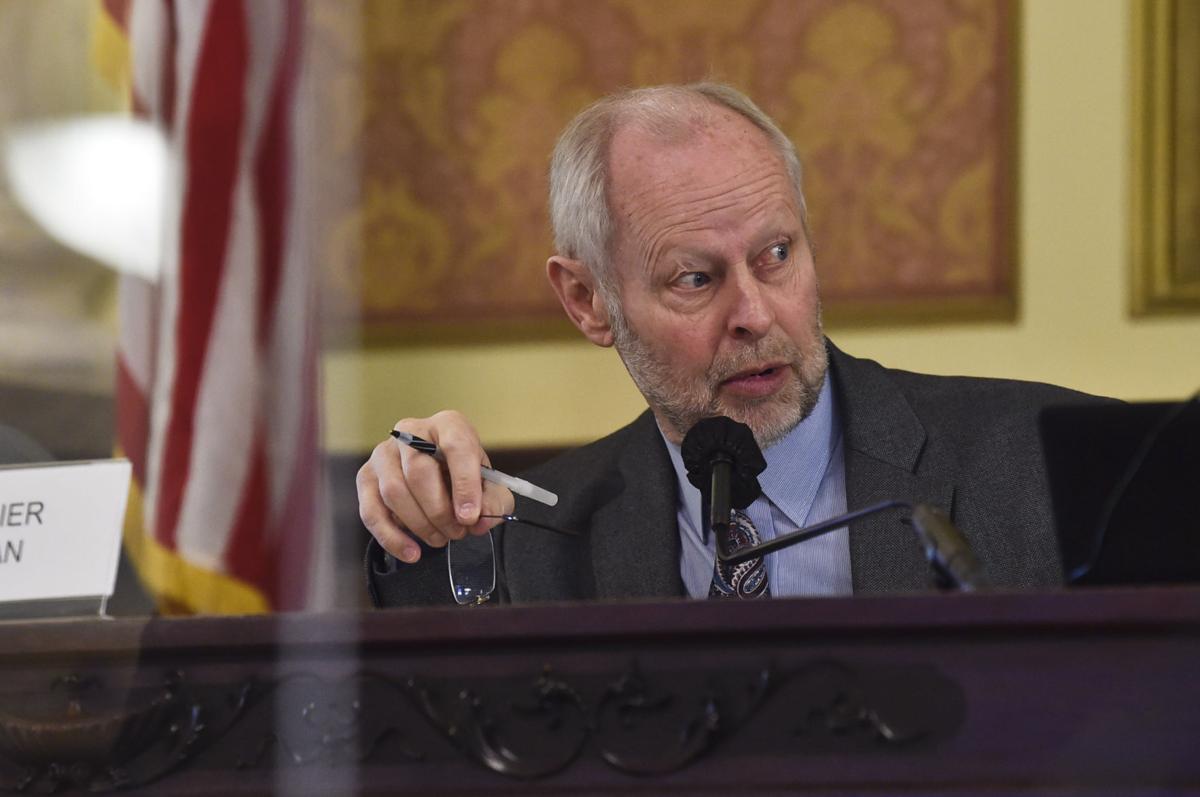 The last of the former Democratic governor's appointments to state District Court made his case for confirmation to a Senate committee Friday.
Gallatin County District Court Judge Peter Ohman on Friday appeared before the Senate Judiciary Committee, which will soon vote on whether to send his appointment to the Senate floor for a full confirmation hearing.
Big Sky Lede is a dive into the stories about how government and politics drive the direction of Montana. This podcast is from the reporters o…
But the rules are different now: Republican Gov. Greg Gianforte has replaced Bullock, and the Judicial Nomination Commission that was installed in 1973 and played a vetting role in the judges' nominations before they were appointed was done away with through legislation Gianforte signed into law earlier this month.
If the Senate Judiciary Committee rejects Bullock's judicial appointments, it would be the first time the Legislature has done so since the nominating commission was put in place. 
There has been much consternation from Republicans this session about judges "legislating from the bench," and Ohman addressed that concern early in Friday's hearing. 
"One, I will bring humility to the bench," Ohman told the committee. "Two: I would bring a hard work ethic with my experience. And Number three: I will stay in my own lane."
No one testified Friday to oppose Ohman's appointment.
Ohman's supporters, which included sitting district court judges, criminal defense attorneys, prosecutors and civil lawyers from Ohman's judicial district and beyond, also told the committee that rejecting his appointment could topple the overwhelming caseload in Gallatin County, where three judges currently preside, although studies show more than six total judges are needed to squelch the caseload. Ohman said he had 26 hearings in his first day on the bench.
"We literally have cases right now being set in 2022," said Jordan Salo, a Gallatin County deputy prosecutor. "If we go down to two judges, there are going to be cases that get dismissed due to speedy-trial issues. I can't image having that conversation with a victim, that a case was dismissed because we don't have the manpower to have the case tried."
The other two Gallatin County District Court judges both spoke in favor for Ohman's confirmation, endorsing his legal mind and impartiality, but also calling the caseload situation in Gallatin County a "tipping point."
"If he were rejected … it would spew chaos in the legal system," Yellowstone County District Court Judge Greg Todd, testifying on behalf of the Montana Judges Association, said. "It would be at least a four-month gap before a replacement could be made."
Ohman had been working several years as a state attorney in the Montana Department of Commerce when he returned to Bozeman in 2001 to open his own practice. Through that firm he began taking contract work as a public defender, and in 2003 he began working with the public defender's office full-time. He rose to regional public defender and eventually began administering statewide training for the state agency. 
The Office of the State Public Defender saw a massive overhaul during the 2017 session, and by that summer Ohman was in an executive administrator role to help manage the changes. His work in the Legislature streams from 1999 when he appeared on behalf of the Commerce department through the 2017 session, where lawmakers passed a suite of bills aimed at justice reform.
"I know very well that the place for making policy is right here, it's in this room," Ohman told the committee. "I have absolutely no interest in legislating from the bench. … If I wanted to do policy, then I would be up here trying to work with all of you to develop policy. But right now what I'm trying to do is take the law as you've written it apply it to the case at hand."