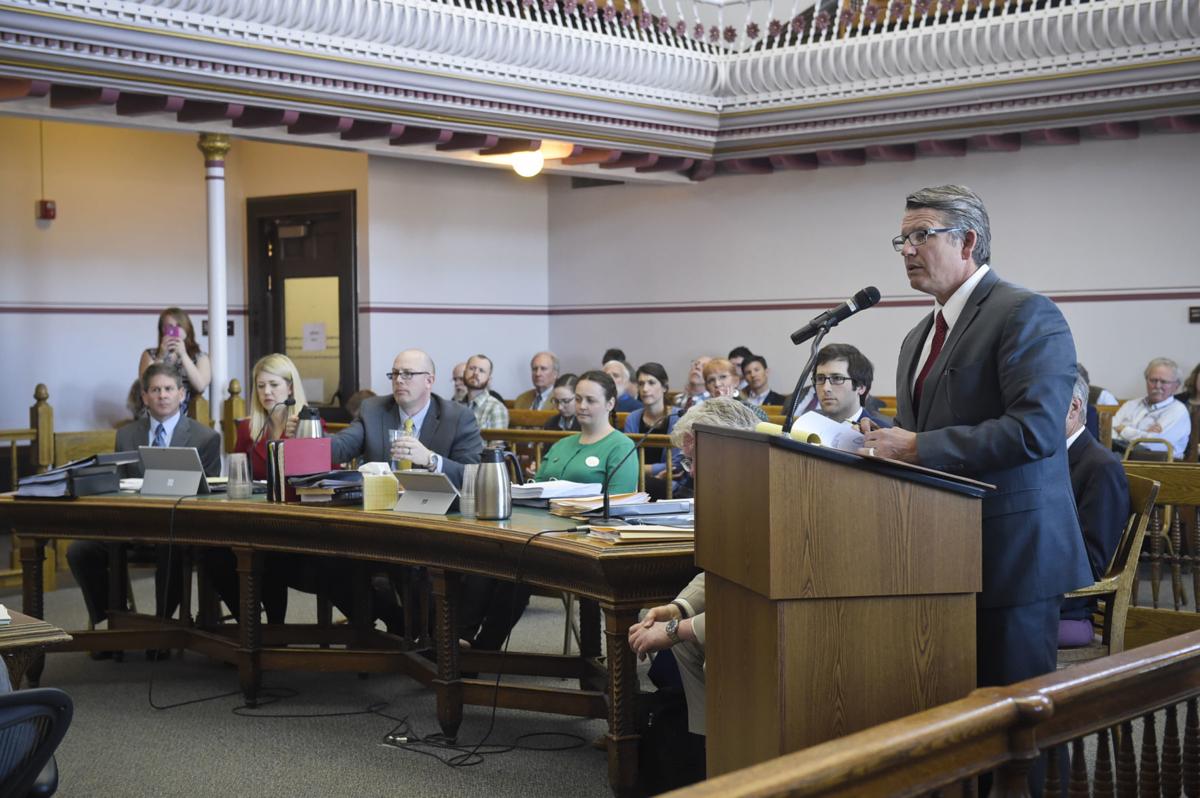 A Helena judge is ordering the Montana Green Party removed from the ballot this fall, saying the group did not submit enough valid signatures to qualify.
Helena District Court Judge James Reynolds on Monday signed an order directing the Secretary of State to take the Montana Green Party off the ballot after he invalidated signatures gathered through a petition process.
Earlier this year, on the last day possible, the Montana Green Party qualified to run candidates in this year's midterms by submitting enough signatures gathered by people around the state. A handful of Green Party candidates filed, including two seeking to oust Democrat U.S. Sen. Jon Tester, who is running for his third term. One Green Party candidate is a longtime party member and advanced past the primary, the other had previously been on the state Republican Party's payroll.
A Green Party candidate could have potentially pulled more liberal votes away from Tester, whose race against Republican state Auditor Matt Rosendale is expected to be close.
To qualify for the ballot, the Montana Green Party needed to gather 5,000 signatures from at least 34 of the state House districts. Secretary of State Corey Stapleton's office certified 7,386 signatures originally verified by elections administrators in four counties.
But Montana Democrats, in a court filing, argued the Green Party gathered enough signatures from only 30 of the state House Districts, not the 34 required. They cited issues with who signed off on the petition forms, signatures that didn't match what was on file for the vote, and other issues.
The complaint, filed in April, was from the Montana Democratic Party, as well as James Larson, former chairman of the party; Donald Judge, former executive secretary of the Montana AFL-CIO; and Jean Price, a former state legislator. It was filed against Secretary of State Corey Stapleton, whose office approves parties for the ballot, and the Montana Green Party.
In the order Monday, Reynolds found signatures invalid for a variety of reasons, from being submitted by a person who didn't collect them to mismatched signatures and entries lacking the required information.
Petition gatherers are required to sign off on the signatures they turn in, swearing they personally collected them. During a court hearing, however, two people testified the person who gathered their signature was not the person who signed the petition form. The judge found 36 signatures invalid because of this.
The judge also wrote that 31 entries certified as valid had the voters' printed names in both the signature column and a column where voters are supposed to sign their names. Reynolds found this did not comply with state law and invalidated those signatures.
The court did not review 165 challenged petition signatures Democrats said didn't match with signatures on file for voters, because Reynolds said the court does not have expertise in comparing handwriting.
In his ruling, Reynolds said statutory guidance on how to verify signatures is sparse. Still he invalidated some signatures from Cascade County that were verified by looking at the voter's handwriting instead of signatures on file, something he found is not allowed by state law.
The judge also invalidated six signatures because they were matched to the wrong registered voter. Nine were invalidated because of how they were dated and another five were invalidated because they did not contain the voters' printed names.
That left the Montana Green Party lacking enough signatures in eight House Districts.
"Today's ruling is a win for Montanans against the tactics of out-of-state, Republican dark money groups that are blatantly trying to interfere in Montana's democracy," said Nancy Keenan, executive director of Montana Democrats. "The county clerks in Montana did an outstanding job with the little time they were given to review these signatures. Protecting the integrity of Montana's elections is of the utmost importance, which is why we're pleased with today's ruling."
Stapleton said Monday evening he hadn't had a chance to fully read the order, which was available late in the day, but that he was disappointed. He defended his office's work as well as that of county election administrators.
"I stand by those clerks," Stapleton said. "They're good, they did a good job, our office did a good job from top to bottom."
Stapleton said it was too early to say if his office would appeal the ruling.
"You win some, you lose some. I get that. But this is not one Montana should lose," Stapleton said.
"I was disappointed," said Danielle Breck, Montana Green Party coordinator. "The voter suppression by the Democrats is quite blatant. There were plenty of signatures on our petition. It's frustrating. Voter rights is one of the (Democratic Party's) platforms, then they go about blatant suppression. … It's frustrating and upsetting, but we do what we do — we shake it off, we pick ourselves up and move forward."
Breck said the Montana Green Party is considering its options for what to do next.
The lawsuit was one of two moves by Montana Democrats questioning how the Green Party qualified for the ballot. A complaint filed with the state Commissioner of Political Practices argues an out-of-state political consulting firm was involved in gathering signatures to certify the Green Party for the ballot, but that activity was not reported to the commissioner as required by state campaign finance laws. 
That complaint claims at least two out-of-state residents with ties to the firm, Advanced Micro Targeting, helped gather signatures.
The Montana Green Party has not reported any paid signature-gathering efforts. The commissioner is in the process of investigating that complaint.
Get Government & Politics updates in your inbox!
Stay up-to-date on the latest in local and national government and political topics with our newsletter.