HELENA — Montana Gov. Steve Bullock is halfway through his last legislative session. And that is where his focus lies, he says. At least for now.
For months, the term-limited Democrat has brushed aside questions about his political future. But he's already assembled the infrastructure for something big.
Over the past two years, Bullock has raised more than $1.4 million through his Big Sky Values political action committee, funds that have paid for speaking engagements around the country and hiring staff on a level that would indicate a possible presidential bid.
The governor hasn't yet answered that question. But one thing is clear: He sees a place for Montana's governance style — and his own accomplishments — on the national stage.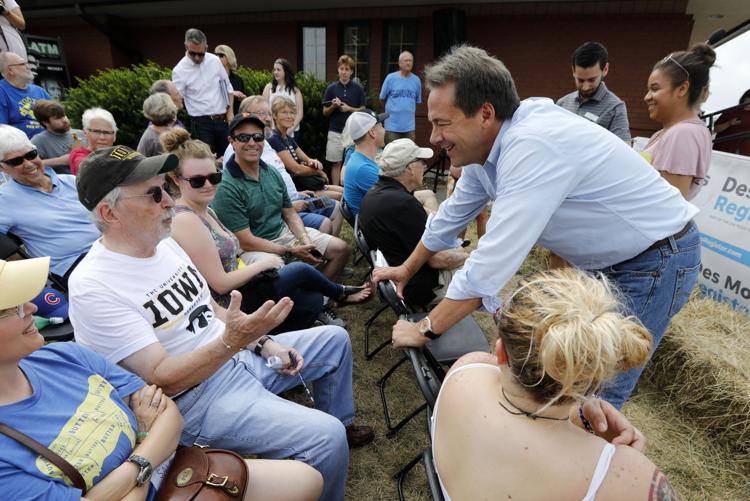 Taking Montana's politics national
Bullock makes the argument that the Treasure State has functioned pretty well in a time of deep national dysfunction.
"I think that at a time where often things don't work very well, where there's a hunger to get things to work, we've been able to get it to work in Montana," Bullock said from the office he's occupied on the east side of Montana's Capitol for the last seven years. In a few days, he'd be leaving again for the crucial early-campaign stop of Iowa — this time promoting his Good Jobs for All Americans initiative in his role as head of the National Governors Association.
In his travels, Bullock is making the case for the brand of bipartisanship and consensus-building he said he's been able to oversee in Montana during a time of tremendous polarization and stalled government at the federal level.
"The political system doesn't function," Bullock said. But Montana is, in his view, a place "where Democrats and Republicans can often actually come together."
Throughout Bullock's time in office, Montana Democrats have had little choice but to work with Republicans. Montana hasn't voted for a Democrat for president since 1992. During the governor's two terms, Republicans have held a majority in the state Legislature. In 2016, he went from one of four Democrats holding an elected statewide office to the lone Democrat left.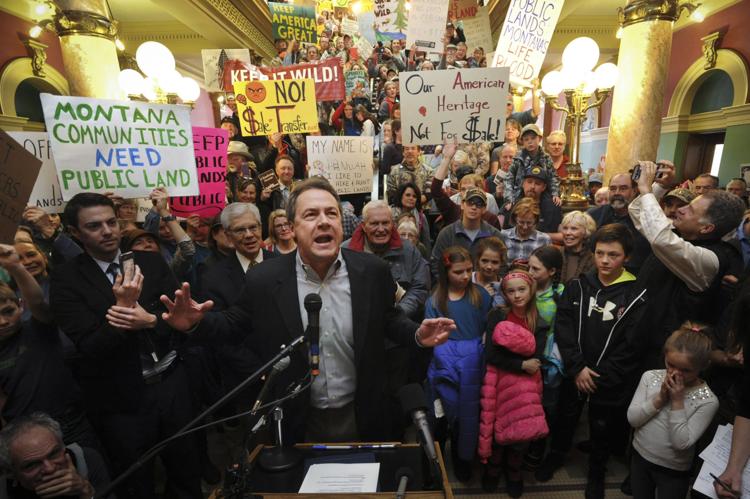 To get work done in that landscape, Bullock said, it's not just about reaching out to lawmakers across the aisle. He's focused on showing up in communities around the state, especially places Democrats aren't expected. He's not there to just talk but listen. Bullock said that approach led to the passage of one of his greatest policy accomplishments thus far: Medicaid expansion.
After a bid to expand the federal health care program in Montana failed by one miscast vote in 2013, Bullock said instead of huddling with lawmakers, he hit the road to make his appeal directly to Montanans.
"It's not just working with legislators here, it's also working in their districts. In 2013 and 2015...I showed up at the majority of rural hospitals," Bullock said, specifically mentioning hospital administrators in Choteau, which sits in a county where 68 percent of voters went for Trump in 2016.
Bullock said he didn't go to those communities with an answer, and because of that, he left with a solution.
"I have tried to make it less about the political fight of the day or my ego, 'me versus them,'" Bullock said. "Any time that we can make it 'us,' I think that we're that much better off."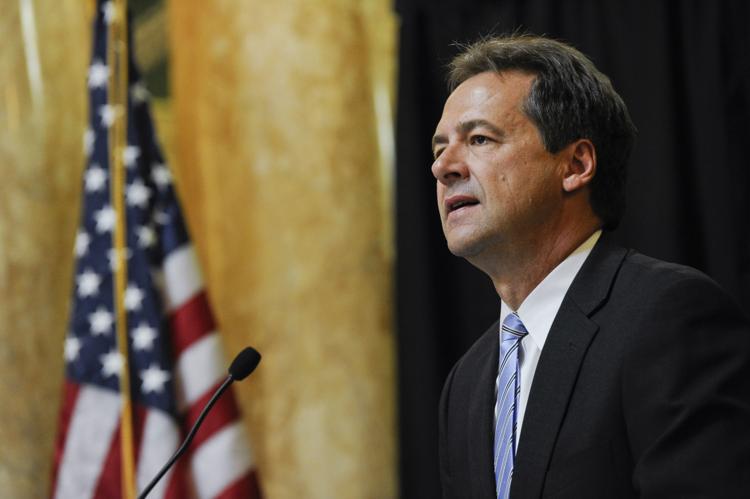 These legislative victories are also playing a prominent role in the emerging national narrative about Bullock and why he might be the right candidate for president. When Big Sky Values PAC hired Jenn Ridder, who ran Colorado Gov. Jared Polis's successful 2018 campaign, as its senior adviser last week, she said in a statement that Bullock "has a proven ability to win in the areas Democrats need to win in 2020 and has advanced progressive policies including Medicaid Expansion, pre-K, and campaign finance."
While Bullock is spreading the story of Montana's successes, Senate Majority Leader Fred Thomas, a Republican from Stevensville, said at least some of what the governor has been able to accomplish is more attributable to Republican infighting here.
"With the broad spectrum in our caucus, for the first couple sessions, he was able to go to that moderate section and work with them because Republicans were simply fighting," Thomas said. "Last session and this session, I think we've gotten our act together. We're working together and acting like a real group of Republicans.
"What that's done is stopped him from having the easy route to the moderate group just doing whatever they want to do. It's changed everything for him, and unfortunately, I don't think he made adjustments in his game plan," Thomas said.
Rep. Llew Jones is a Republican from Conrad and member of the moderate GOP group calling itself the Solutions Caucus. As an architect of the state budget, he's in the middle of negotiations between the Legislature and governor's office each session.
Jones calls Bullock a friendly guy but also points out the governor has in sessions past stayed out of the nuts and bolts of hammering out deals, leaving that to surrogates. Still, Jones said that while Bullock hasn't been in the thick of pushing policy, he has been a partner for moderate Republicans to get things done for Montana.
Progressive resume
No matter what happens with Medicaid expansion this session, University of Montana political scientist Rob Saldin said Bullock can cite it as evidence that "he can pursue progressive goals and put them into action even while having to do it with Republicans."
The success of campaign finance reform could also serve him well in a presidential campaign, Saldin predicts. As the Democratic party shifts left, campaign finance reform is a common thread linking self-described democratic socialists like U.S. Sen. Bernie Sanders, I-Vermont, and U.S. Rep. Alexandria Ocasio-Cortez, D-New York, to centrists like Bullock and U.S. Sen. Jon Tester, D-Montana.
"That is one (issue) that is fantastic for the progressive base," Saldin said.
Bullock put the issue front and center. The challenges facing federal politics, in his view, "have elevated substantially in the last dang-near decade since Citizens United." But Montana has been able to navigate the flow of money into politics better than "anywhere else in the country," Bullock said, because of the Disclose Act.
While Democrats unite behind campaign finance reform, stances on another key issue — guns — vary. Bullock opposed universal background checks for firearm buyers in his 2016 re-election bid but has since come to support them. He's also called for a ban on assault rifles. Some considered this an attempt by the Western governor to win over national Democratic audiences.
Bullock dismissed that idea.
"Over a fourth of the times that I've lowered the flags since I've been governor have been for mass shootings," he said but added that he doesn't shy away from being a hunter and gun owner. The national mood on firearms has also shifted, Bullock said, pointing to retailers like Dick's Sporting Goods pulling assault rifles from their shelves.
"I view this as more a 'let's have a discussion about how we can better keep communities and people safe' than a metamorphosis into trying to get the appeal beyond Montana," Bullock said. "Having the experiences that I've had in Montana, be it in the outdoors hunting, being a gun owner, when you recognize that 40 percent of households in America own a firearm, it's something that hopefully (I) can add to the discussion."
National travels
Bullock's PAC is funding his national dialogue. As Democratic candidates jump into the presidential race, Bullock continues to visit key electoral states, including Iowa.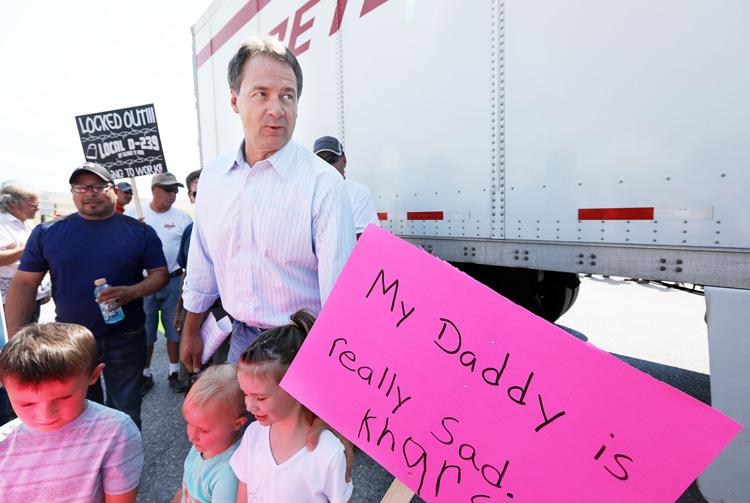 Asked about these meetings, the governor laughed and — again — deflected any hint of presidential aspirations. "Look, I've traveled a chunk since the 2016 election into places I've been asked to go, like into Arkansas...and I've also gone to places like New York and San Francisco and other places, both to fund the Big Sky Values effort," Bullock said.
If Bullock decides to run, money will be an issue. Montana does not have the population nor the deep pockets to provide a strong financial launching pad.
As of Friday, the New York Times listed 16 Democrats already running. It also listed Bullock, former Vice President Joe Biden, and California Congressman Eric Swalwell as "likely to run" and another five Democrats who "might run."
Bullock could indeed have an edge in this crowded field, said David Parker, a political scientist at Montana State University.
"He runs ahead of the party in rural areas of Montana," Parker noted. In the 2016 election, Bullock out-performed Clinton in every county in Montana, pulling a total of 78,224 more votes.
That could translate well to states like Wisconsin and Michigan, states Democrats lost in 2016, Parker said.
But whatever strengths Bullock brings to this contest, he also brings weaknesses. One of those is his handling of former aide Kevin O'Brien's behavior. When Bullock chaired the Democratic Governors Association, O'Brien was fired from that organization for sexual harassment. He then went to work for New York City Mayor Bill de Blasio and was later fired for the same reason.
Bullock knew why O'Brien had been fired from the Democratic Governor's Association but did not warn de Blasio — a lapse he said he regrets. "We all have a greater obligation to do more. I should have informed Mayor de Blasio," Bullock said.
But UM's Saldin said he's not sure that, in the national scope of political scandals, Bullock's handling of O'Brien even registers.
For this or other baggage to bog down a campaign, Saldin predicts "Bullock's candidacy would really kind of have to take off."
And that could be difficult, Saldin and MSU's Parker agree, given how unknown Bullock is outside Montana. A poll last September by progressive group Focus on Rural America found that 72 percent of likely Iowa caucus-goers hadn't heard of the governor.
Candidates have overcome small-state anonymity in the past, Saldin noted, including both former presidents Bill Clinton and Jimmy Carter. "If you're Bullock, those would be cases that you would look to to give you some hope," Saldin said.
And if Bullock doesn't win the nomination, he could still come out well — possibly as a vice presidential candidate or a nominee for a cabinet post. He could even use a presidential run as a springboard to Montana's U.S. Senate race, though he has said he's not interested in running against incumbent Republican U.S. Sen. Steve Daines.
Timing
Bullock's insistence in not making any 2020 announcements during his last legislative session could make him a latecomer to this contest.
But it keeps his ambitions, whatever they may be, from overshadowing his last chance to solidify his legacy. As he spoke in his corner office at the Capitol, stacked with seven years' worth of mementos, lawmakers were wrangling over some of his top priorities: Medicaid expansion, a public preschool program, and infrastructure projects.  
In Montana and elsewhere, debates over these topics have grown tense. Bullock said the message he wants to send Montana — and now the nation — is it's all about more than political squabbles.
"I think you try to certainly be firm in your convictions and stand up but do it in a way that wouldn't embarrass your kids or grandkids," Bullock said.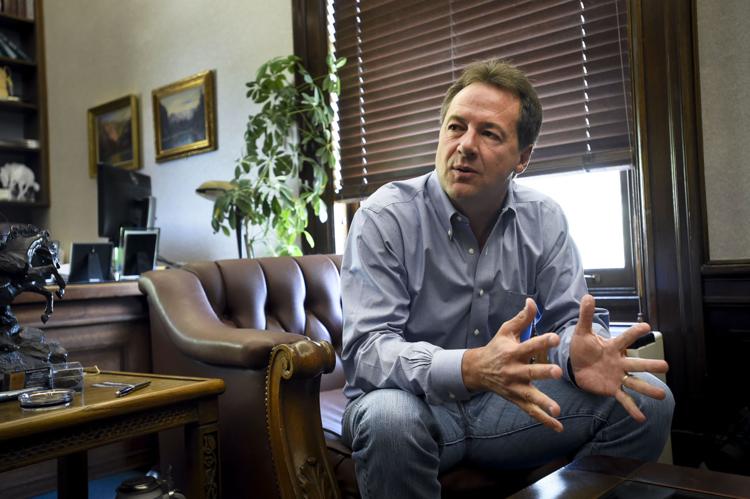 "I think we all have an obligation, regardless of party, to try to enhance the discussion. That doesn't mean everybody does it, and you'd hope that at the end of the day, when it's not happening, more than just elected officials — but their communities — are saying, 'You know, we expect more.'
"Is it idealistic? Perhaps. But necessary? I think it is."