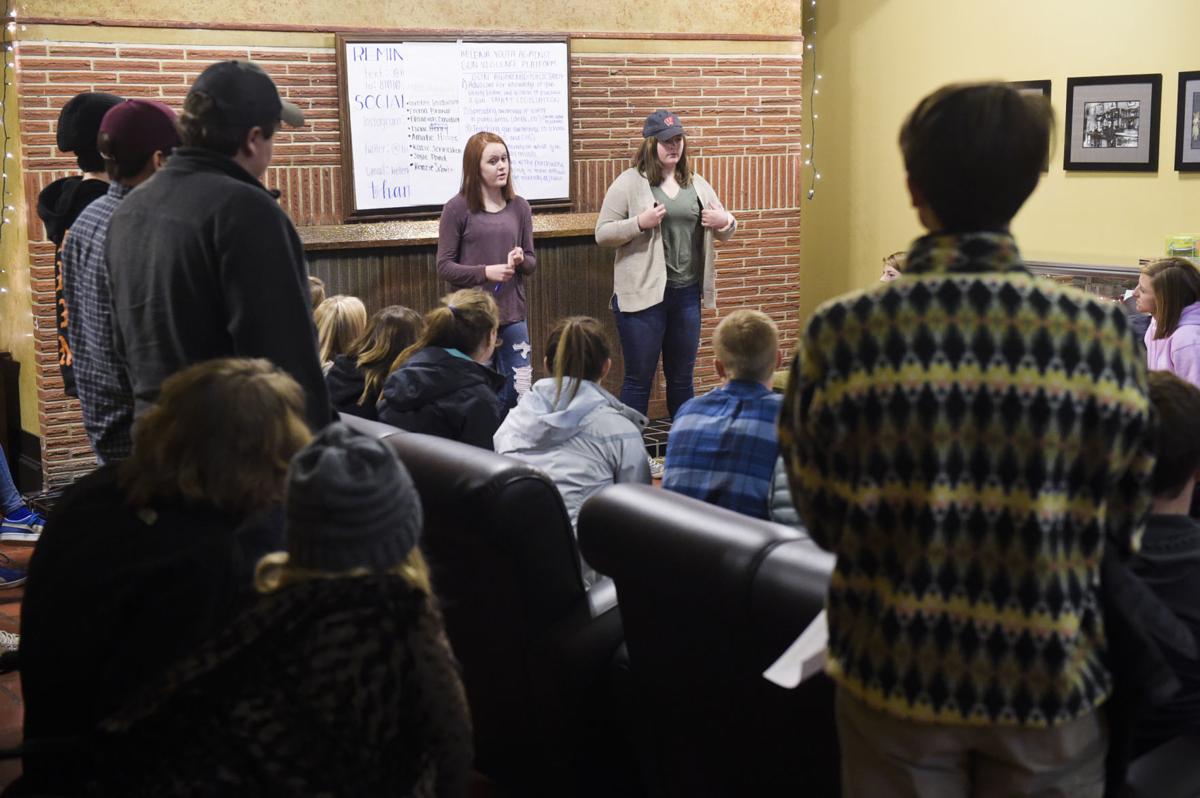 Since the shooting and killing of 17 people at a high school in Parkland, Florida, on Feb. 14, the Montana chapter of Moms Demand Action For Gun Sense has been busy.
The group, which formed shortly after the 2012 school shooting in Sandy Hook, where 27 were killed, has seen a huge increase in people liking their Facebook page, commenting on posts and sending messages asking how to get involved. A first meeting of the group's Bozeman chapter last week had 80 people, said Kiely Lammers, the Billings chapter leader who is involved in the statewide organization.
A national movement, led by a strong-voiced and even stronger-willed group of high school students, is bringing a dialogue on changing gun laws to states like Montana. Over the past week and a half here, high school and college student groups have rapidly formed and added to the chorus of groups like Moms Demand Action, which has been involved in statewide legislative efforts for several years.
"People are typically outraged and interested and worried for about three to five days after a mass shooting or a school shooting, and then it really fizzes down," Lammers said. "But we're going on day 10 and people are just getting warmed up. This movement does feel different."
Lammers thinks that energy might make this the moment when her group switches from merely battling bills that expand access to firearms to advocating for what it calls stronger, sensible gun laws.
"Our state legislation, that's a big focus for us," she said. "(Last session) we fought guns in restaurants with alcohol. We fought permitless carry in Montana, and we won that. We fought guns in K-12 schools, and we won that."
A Lee State Bureau review of gun legislation introduced in Montana since 1999 shows most of the 94 bills dealing with the topic were aimed at loosening restrictions on concealed-carry permits, increasing the number of places guns are allowed, opening up the state's stand-your-ground laws, increasing shooting range funding and enshrining the right to hunt in the Montana Constitution. A high percent of the bills were brought by Republicans; only 17 of the bills were carried by Democrats.
Rep. Ellie Hill Smith, a Democrat from Missoula whose term ends this year, said legislation that would limit access to firearms is not a subject that's often discussed.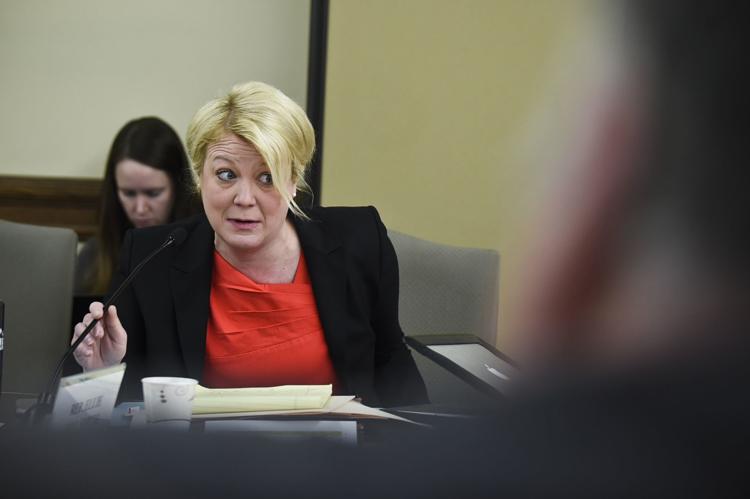 "This was not a question that was even on anybody's agenda; people on both sides of the aisle ignored it," Hill Smith said. "It was always a taboo subject that we talk about guns. Now a lot of people are talking about guns, a lot of moms, a lot of students, a lot of parents are asking people what they want to do about guns."
Five days after the Florida school shooting, state Sen. Margie MacDonald, a Democrat from Billings, announced she was asking for a bill to be drafted that would bring Montana into compliance with reporting to the federal National Instant Criminal Background Check System.
It's an idea that's been around since 2014, when the Attorney General's office brought to the attention of the Legislature's Law and Justice Interim Committee that Montana was not complying with federal law.
The state does provide data on criminal proceedings when individuals are found by a court to be mentally incompetent to stand trial; acquitted as not guilty by reason of mental defect; or guilty but mentally ill.
But Montana is not providing information to the federal database when people here are involuntarily committed for mental illness. The Department of Justice says it is prohibited by state law from sharing that information with the federal government. 
MacDonald, who led the 2014 interim committee, said even though all that was proposed was bringing Montana into federal compliance, lawmakers couldn't find bipartisan support on drafting a bill.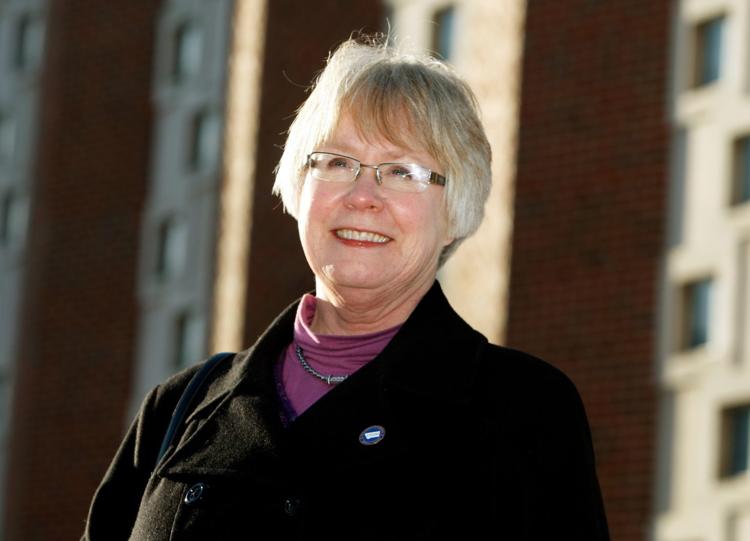 Opposition came from veterans, mental health advocates and gun advocates. Points raised ranged from concerns about people who were unfairly adjudicated to objections to removing a person's rights to own firearms to fears that the bill could deter someone from seeking help for a mental health issue.
"It's an even-Steven interim committee; interim committees are 50-50," MacDonald said. "We didn't bring it forward because we didn't have a single Republican who would join us. It wasn't the specifics of this issue in particular, it's just that this would have in some way, shape or form limited somebody's interpretation of gun rights."
MacDonald said she's seen that kind of opposition to bills that are perceived as limiting access to guns since she joined the Legislature.
"I've been in the Legislature since 2009 and frankly if there was a bill that in any way made our communities any safer from gun violence I don't recall what it is, and I sit on the Judiciary Committee every year," MacDonald said. "I've seen bills that increase the presence of guns."
Those same bills that Hill Smith and MacDonald feel they've fought against are viewed as successes for Gary Marbut, president of the Montana Sports Shooting Association, and are listed as such on the website he maintains for the group.
Marbut said his association has gotten 68 pro-gun bills through the Legislature and enacted into law since 1985. He highlighted adding the right to hunt and fish into the Montana Constitution, a shooting range development and protection act, and the mandatory concealed weapons permit issuance statute as a "huge step in the right direction."
There are still things on his wish list, such as arming educators or loosening restrictions on concealed-carry permits.
"There's still more to be done to give Montana what I think is a good legal infrastructure for firearms ownership and use," Marbut said.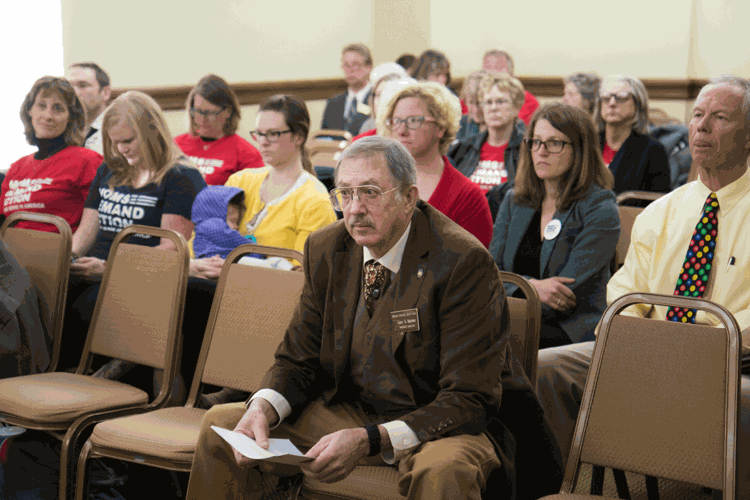 In schools
One of the bills Marbut spoke in support of during last winter's legislative session was to allow educators and other school employees with concealed-carry permits to carry concealed handguns in school. While Montana already allows school districts to allow people to carry firearms in schools, it's rarely used. Only Lima, Belfry and Custer schools having staff members who carry a gun.
State Rep. Seth Berglee, a Republican from Joliet, said if he retains his seat he plans to bring a similar bill in 2019.
"It may look a little bit different," Berglee said. "I don't know yet. It's a hard thing to tackle just because there are some nuances. But I think something along those lines is a good thing in light of the recent shooting."
Berglee said in Montana, a majority of the legislation he's seen and supported has more to do with expanding concealed-carry laws, and he sees that as the best path to safety from gun violence.
He emphasized that his bill isn't about making every teacher carry a gun.
"A lot of people come in and say, 'I don't feel comfortable around guns' or 'I'm around little kids or always giving hugs.' And it's not about giving every teacher a gun," Berglee said. "It's about saying every school in Montana, or most schools in Montana, have somebody who is comfortable with firearms, and I know several schools who have people who are extremely proficient with firearms."
Berglee said that in his district, there's a superintendent who is a gun owner who participates in competition shooting and is a former law enforcement officer.
"These are the people I have in mind when I'm looking at this legislation," Berglee said. "It's not that every teacher needs a gun. … If we trust cops in a school with a gun, then we should trust gun owners who are competent."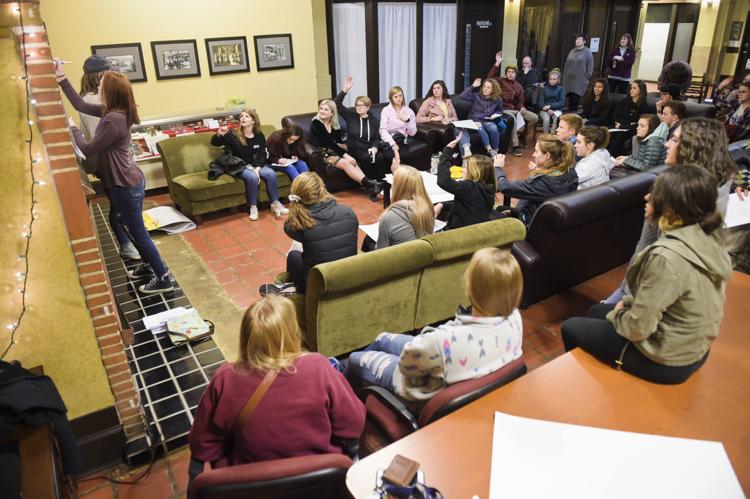 Berglee said if things continue as they are going now, it's likely someone will bring a bill that has more regulations or limits access to guns, but he thought not many in the state would support those proposals.
"We've gone about it differently in Montana. If the current climate continues and someone is calling for it, I could see that," Berglee said. "But I don't see it going anywhere in Montana."
Berglee said he would prioritize legislation first that would support "individual freedom." 
"If we're proposing a solution that is curtailing a freedom, it's a legitimate problem," Berglee said. "For me, when I start getting down to it, it's looking at how effective things are. Is there a need for it? If we make a law, does it actually address the need?"
Berglee added he's not heard from many of his constituents after the recent shootings and would have concerns about the type of legislation MacDonald is proposing, even in the wake of the Florida shooting.
"You have people who say if you're a veteran, you're unstable, or if I go to counseling and say, 'Hey I'm dealing with some issues, I have PTSD or whatever,' … if you have legislation that if you are attending counseling for mental health issues and you won't be able to have a gun, you won't get any support for that," Berglee said. "People are really hesitant to embrace that type of legislation because of that."
Campaigns
MacDonald said the time is right to try for something like bringing Montana into compliance with federal background check laws because the growing sense of outrage over the most recent school shooting has changed the mood. She expects the issues to meet legislative candidates on doorsteps around the state as they campaign in the primary election. All 100 seats in the state House and 25 in the Senate are up this year.
Hill Smith is equally excited about trying to capture the moment.
"If you want to change gun violence policy in the state of Montana, then you have to change the faces at the table," she said. "You can change the faces at the table and you become the majority."
Meanwhile, Berglee said he doesn't expect the issue of guns and gun legislation to come up a lot during campaigning. Instead he expects to hear about jobs, the economy and taxes.
"I feel like a lot of this is more emotion- or agenda-driven than it is reality," he said. "Especially in Montana, we have way more kids in Montana that are killed through drunk driving or drug and alcohol abuse... You're not going to have people who want to talk about it. You're not going to have people not voting for candidates because they won't ban AR-15s."
Lammers said she's noticed that people are more comfortable about discussing the issue, even if they don't agree. And her group is also planning to work hard to elect candidates it has determined, through questionnaires, are willing to advocate for "common-sense gun legislation."
"People have shied away from speaking up about whether or not they're gun-sense candidates, even if they are," she said. "But I think now people want to know. I think that's going to be really helpful to empower candidates."
Get Government & Politics updates in your inbox!
Stay up-to-date on the latest in local and national government and political topics with our newsletter.